Say goodbye to the commercial chemical-filled corn oil by extracting pure and natural one at home. Read this article to learn how do you make corn oil in a jiffy!
What Is Corn Oil?
Corn oil, alias maze oil, is an edible vegetable oil obtained from the grain of the corn plant. It's ideal for deep frying because of its high smoking point. Corn oil is incorporated in liquid soaps, shampoos, cosmetic products, insecticides, biodiesel, and margarine. Furthermore, it's also used as an industrial lubricant and cleaner.
Corn Oil Nutritional Facts
Corn oil is rich in essential fatty acids and vitamins. Furthermore, it's high in calories and low in trans fat with no cholesterol and sugar content.
100 gms of corn oil provides:
Calories 900
Total Carbs 0 g
Sugars 0 g
Saturated fat 12.9 g
Monounsaturated fat 27.6 g
Polyunsaturated fat 54.7 g
Trans fat 0.3g
Omega-3 1.2 g
Omega-6 53.51 g
Cholesterol 0 g
Phytosterols 968 mg
Vitamins & Minerals
Vitamin E 14.3 mg
Vitamin K 1.9 mcg
Choline 0.2 mg
Alpha Lipoic Acid 1.2 g
How Do You Make Corn Oil?
Extracting corn oil at home is a tedious task, but if you want a natural and chemical-free product, it's worth the shot. Try the below recipe to make pure corn oil from the comfort of your home. But, first, you've to purchase either a fully automatic domestic oil press machine or a hand-operated one. The manual one is ideal for in-home usage as it's super economical.
What You'll Need
A Home Oil Press Machine
Lots of Corn
Glass Jar with Lid
A Container
Directions
First, grab a manual or electric home oil press machine.
Prepare the machine as per the instruction manual and add corns accordingly.
Now, put the jar and a container under the oil and residuals' exit points of the machine.
Next, follow the steps mentioned in the product manual to extract fresh corn oil.
Once you're done, store the prepared oil into a glass jar and secure it with a lid.
The corn oil will last long up to 3-4 weeks.
Notes
The leftover corn oil cake can be used as cattle feed.
You can use the above homemade corn oil for cooking, skin, and hair care purposes.
Health Benefits of Corn Oil
To reap the benefits of corn oil, you can either consume it orally or apply it topically on skin and hair. Below we have compiled some health benefits of corn oil that might surprise you.
1. Reduces Bad Cholesterol
According to this study, corn oil not only minimizes bad (LDL) cholesterol levels but also reduces its absorption in the body as well. It's all possible because of its high phytosterol content. Add this versatile oil to your diet to do the trick.
2. Locks Hair and Scalp Moisture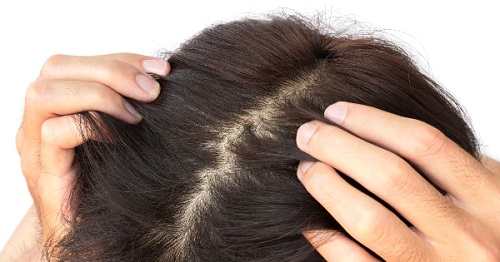 To prevent your hair and scalp from becoming dry and dull, try the miraculous corn oil, which enters into the skin via pores, thereby keeps their moisture levels in check. It works because of its richness in vitamin E and fatty acids.
3. Natural Skin Moisturizer
Corn oil is an excellent natural skin moisturizer, thanks to its abundance of essential fatty acids and vitamin E content. Furthermore, it makes your skin smooth, supple, and radiant as well. Massaging a few drops of corn oil will help moisturize the skin.
Final Thoughts
After reading the above article, you'll get an unlimited supply of genuine and natural corn oil all year round. It's highly recommended to take guidance from a physician before adding corn oil to your daily diet. Besides, check out this article to deal with some common hair problems using corn oil.