Being a slime fan, have you ever wondered how long does slime last? Stay tuned with us to know its answer and some exciting all-natural slime recipes.
What Is Slime?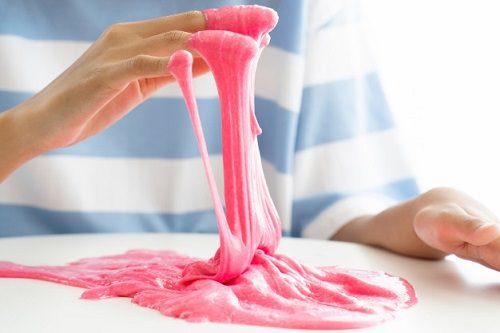 Slime is a stretchable, sticky, gooey, and non-Newtonian fluid. It's included in the production of toys, stress-relieving objects, and different science projects. Slime is generally made up of glue, cornstarch, food coloring, shampoo, and water. However, some slime recipes use harmful add-ons such as borax that causes many health issues.
How Long Does Slime Last?
Slime can last long up to a week to a couple of months. Its shelf life depends on the used ingredients and the way you store it. Remember, slime's biggest enemies are mold, yeast, fungi, and air. So, it's vital to keep it in an airtight sealed container or zip lock bags either into a refrigerator or at room temperature.
How to Make Slime?
Try the below unique slime recipes that are enough to compel your kids to indulge them in this fun-filled activity. These are easy to make and, most importantly, free of harmful glue and borax.
1. DIY Soap Slime Recipe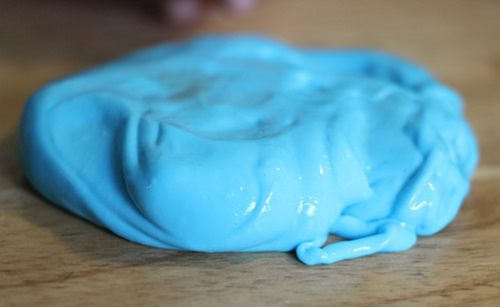 This soap slime recipe is the perfect way to make bonding with your little ones.
Supplies
One Cup of Soap Chips or Soap Flakes
Two Cups of Warm Water
8-10 Drops of Food Coloring
A Mixing Bowl
Electric Hand Mixer
An Airtight Container
Directions
Combine one cup of soap chips or flakes along with two cups of warm water into a bowl and stir well.
Then, beat the mixture with an electric hand mixer for a few minutes to get a slimy and frothy mix.
Once it's done, add 8-10 drops of desired food color into the blend and mix them well.
Now, your slime is ready to play. Always store it in an airtight container after every usage.
But if you want a snot slime, then transfer the mixture into an airtight sealed container and keep it overnight.
2. DIY Water Slime Recipe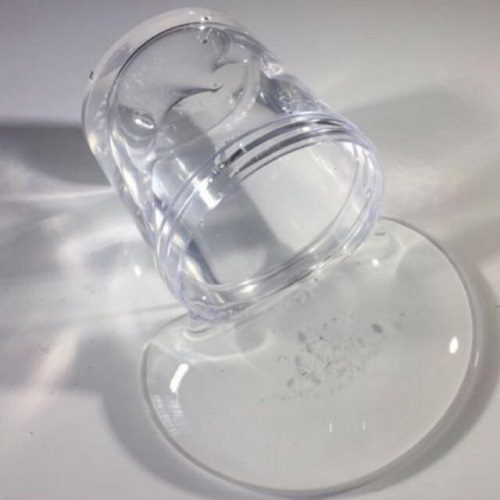 If you are a newbie DIYer, then this slime recipe is the easiest way to show off and, at the same time, enhance your skills.
Supplies
Two Cups of Dry Cornstarch
One Cup of Warm Water
Medium-sized Bowl
Small Rubber or Wooden Spatula
Directions
Add two cups of dry cornstarch into a medium-sized bowl.
Now, slowly add one cup of warm water into the cornstarch.
Then, keep mixing with a small rubber or wooden spatula to get a thick slime like mixture. But make sure it's thick enough to hold together.
If the slime becomes too thin, then add more cornstarch.
Pour a little bit of water if it's too thick.
Notes:
You can also add colorful glitters in the above slime recipes to enhance their appearance to a new level.
Parents' supervision is strictly recommended while making the above jiggly slime recipes.
After reading the above article, we hope now you'll understand how long does slime last and some fantastic fun slime recipes. Besides, if slime accidentally falls on the carpet, then check out this article for help.