If you want to know how to make water slime at home, then your quest ends here. Indulge your kids in making these fun and exciting slime projects.
What Is Slime?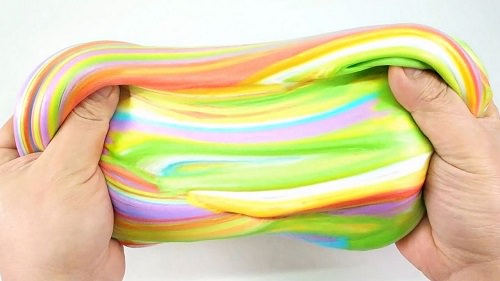 Slime is a non-Newtonian fluid that uses cornstarch, glue, sodium bicarbonate, shampoo, water, and food coloring. Creating slime along with your kids is a fun way to teach them some scientific principles. Everyone loves to play with slime, but some people also fear slime, this condition is called Blennophobia.
How to Make Water Slime?
By trying the below recipes, you can easily make slime with water and some basic ingredients.
1. DIY Easy Water Slime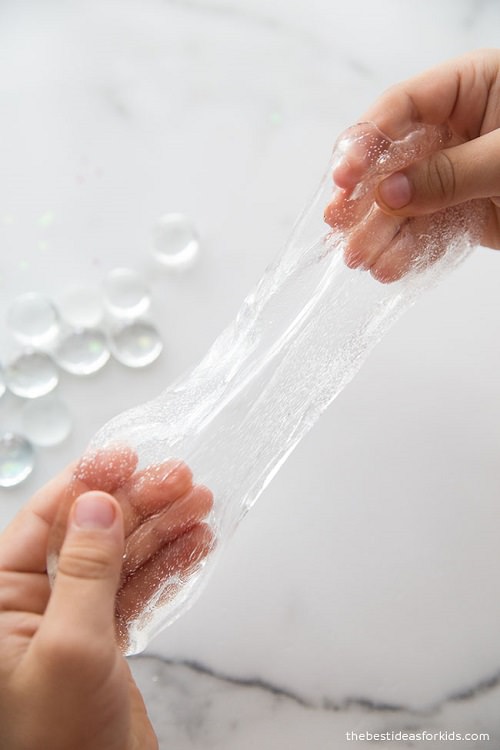 This is one of the easiest water slime recipes that even a newbie DIYer can make without any help.
Supplies
A cup of Dry Cornstarch
1/2 Cup of Warm Water
Medium-sized Bowl
A Spoon
Directions
Add 1 cup of dry cornstarch into a medium-sized bowl.
Now slowly pour 1/2 cup of warm water into the cornstarch.
Now, keep stirring with a spoon until you get a thick slime-like mixture. But make sure your slime is thick enough to hold together.
Add more cornstarch if it feels too thin. Pour a little bit of water if the slime is too thick.
2. DIY Jiggly Water Slime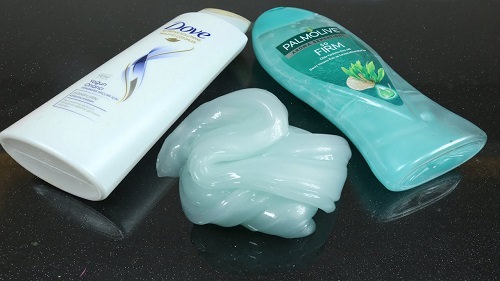 Making this jiggly water slime is a fun-filled activity to do with your kids after a long hectic working schedule.
Supplies
1/2 Cup of Shampoo (Clear & Thick)
1/2 Cup of Water
A Bowl
Spoon
Airtight Container
Directions
Pour 1/2 cup of each shampoo and water into a bowl.
Keep mixing slowly until you get a thicker consistency.
Empty the solution into an airtight storage container.
Place it into the refrigerator for two days.
Now your slime is ready.
It won't last for more than 2-3 days.
If the slime starts to lose its form, then stir it again and put it back into the refrigerator for two days.
3. DIY Liquid Starch Water Slime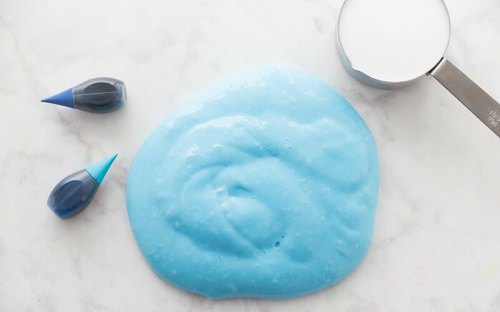 With Elmer's glue and liquid starch, this recipe calls for hours of gooey, slippery fun.
Supplies
1 A cup of Elmer's glue
1/2 Cup of Liquid Starch
1/2 Cup Water
2-3 Drops of Blue Food Coloring
Mixing Bowl
Spoon
Directions
Add 1 cup of Elmer's glue and 1/2 cup of water into a bowl.
Mix them well until a homogenous mixture forms.
Now, pour liquid starch with 2-3 drops of blue food coloring into the mixture.
Keep stirring this mix until a thick consistency is achieved.
Finally, your thick gooey slime is ready.
Add a little bit of starch, if it's runny.
Discard the slime, if it loses its consistency.
4. DIY Basic Fluffy Slime Recipe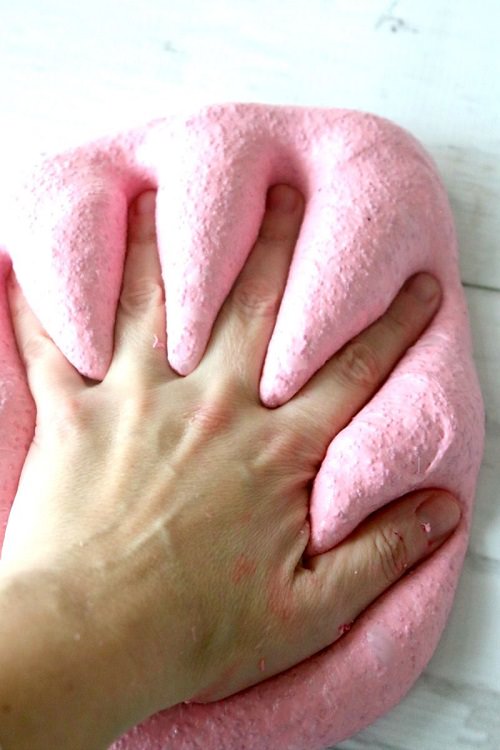 Made with cornstarch, water, and shampoo, this basic fluffy slime is a great fun project for your kids.
Supplies
1/4 Cup of Cornstarch
6 Tablespoons of Water
1/2 Cup of Shampoo (Thicker One)
Medium-sized Bowl
A Spoon
Directions
Mix 1/4 cup of cornstarch & 1/2 cup of shampoo into a bowl properly.
Now, pour 1 tbsp of water and beat well.
Slowly, empty five more tbsp of water one by one, and combine well after each one.
After that, knead the dough for about 5-7 minutes.
Your fluffy slime is ready for your kids.
If it's still gluey, then pour more cornstarch.
Press and fold the slime until you get the right consistency.
5. DIY All-Natural Water Slime Recipe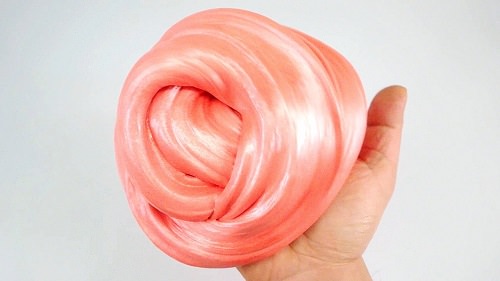 Try this kid-friendly, all-natural recipe to make fluffy and stretchy slime.
Supplies
2 Cups of Lukewarm Water
1 Tablespoon of Organic NuSyllium Natural Fiber
1 Teaspoon of Cornstarch
3-4 Drops of Natural Food Coloring (optional)
Medium-sized Pot
Airtight Container
Directions
Pour 2 cups of lukewarm water, 1 tbsp of natural fiber, with 1 tsp of cornstarch into a pot, and stir them properly.
Place the pot on the cooking stove and boil on medium heat for five minutes.
Remove it from the stove & let it cool for 1-2 mins.
Then, repeat the 2 and 3 steps three more times.
Now, leave the slime to cool completely. It'll thicken as it cools down.
After that, put it into an airtight container.
Avoid doubling the recipe, as it doesn't work.
6. DIY Baking Soda & Water Slime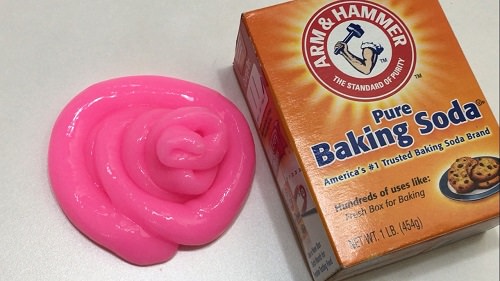 This slime recipe does not require any fancy ingredients; it only needs baking soda, water, and glue.
Supplies
Seven fl. oz. of Clear Glue
4 Tbsp of Baking Soda
2 Cups of Hot Water
2-3 Drops of Blue Food Coloring (Optional)
Mixing Bowl
Small Spatula
Directions
Add seven fluid ounces of clear glue with 2-3 drops of blue food coloring into a bowl and stir them well.
Take a separate bowl and combine 2 cups of hot water with 4 tbsp of baking soda into it.
Allow the mixture to cool completely.
Now, slowly add the prepared baking soda mix into the glue one with a gap of two minutes or so, and at the same time, mix them as well.
Keep stirring the combination to get a thick consistency.
After that, take out the thick mix from the rest of the liquid solution.
Knead it with your hands until it becomes gooey and stretchable.
After trying the above slime recipe, we hope you'll have fun with your kids. Besides, if it accidentally falls on your carpet, then this article helps you out. If you want to share your homemade slime recipes, then feel free to comment below, we would love to hear from you.