Wondering how to clean eyelash extensions with baby shampoo? Stay tuned with us to learn the trick, along with some caring tips!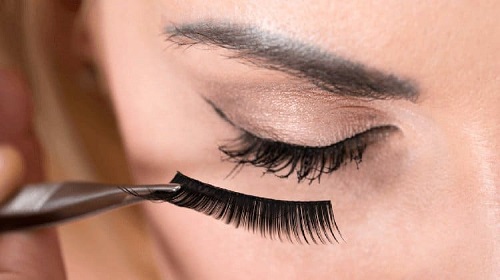 Created from silk, artificial, human hair, or animal fur, eyelash extensions are used to give your real lashes a curlier, thicker, and fuller appearance. Lashes strips are glued on top of the natural eyelashes without making any contact with the eyelid. These extensions look almost real and are available in different lengths.
How Long do False Lash Extensions Last?
Eyelash extensions can be reused 15-20 times, however, with proper care and supervision, they can last even more. Handle your falsies appropriately as they are very delicate and can break with a slight little force. To prevent any damage, take off the extensions before going to bed and store them in a protective case.
How to Clean Eyelash Extensions With Baby Shampoo?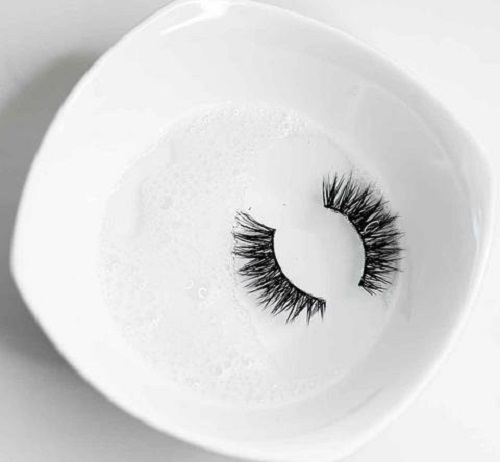 Nowadays, women prefer eyelash extensions because they give the desired glamorous look in a jiffy without causing any significant problems to the natural lashes. Although after-care is necessary as skin oils, makeup, glue, and dust residuals accumulate, which makes the lash extensions an ideal place for infection-causing harmful bacteria. That's why clean them with baby shampoo on a daily basis.
Supplies
Baby Shampoo
Small Bowl
An Eye Brush
Directions
First, take off your lash extensions carefully.
Combine a sufficient amount of baby shampoo and water into a small bowl to make a foamy substance.
Now, submerge the extensions into the prepared solution overnight.
The next day, gently rub the lash extensions with an eye brush to take off the mascara or other makeup.
Then, rinse them in running tap water and dry them properly.
After cleaning and drying, either wear or store them in their original case.
Redo this method daily, if not possible, do it after a gap of one or two days.
Note: Don't clean your lash extensions when they are put on to avoid any damage.
How to Take Care of Eyelash Extensions?
Being an affordable and easy way to add drama and depth to your eyes' appearance, eyelash extensions need some care and attention as well. Follow the below caring tips to extend their life a bit.
To avoid damage to your extensions, don't use tweezers, nails, and eyelash curler to take them off. Simply apply an eye makeup remover right over the lash line and gently pull it off from the edges using your fingertips.
If you use mascara, cleanse the lash extensions on a regular basis.
Always store the lash extensions in their original box to maintain their shape. Instead, you can also use a clean and dry, dust-free storage case as well.
Try not to touch or rub your eyes while the extensions are on.
Final Thoughts
Eyelash extensions are a boon for people having short, sparse natural lashes. Let us reiterate that cleaning your lash extensions with baby shampoo is necessary to protect your eyes from bacterial infection. For any suggestions and queries, let us know in the comment section below.