Does your microfiber towels get dirty often? After reading this article on how to clean microfiber towels, you'll wash them swiftly & efficiently!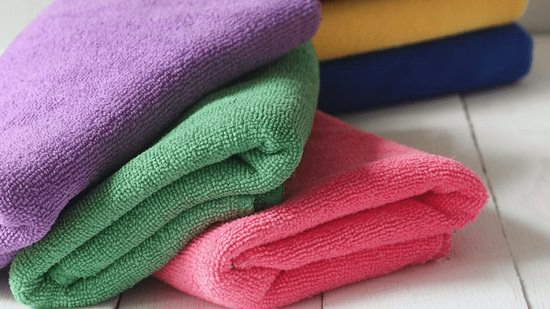 How to Clean Microfiber Towels?
Microfiber towels are made up of polyester and polyamide-like materials. They're considered best in comparison to the regular cotton towels, because of their high water retention capacity of up to seven times their weight. But it's necessary to clean them properly, after extended usage. Here're some ways to cleanse the microfiber towels!
1. Wash Microfiber Towels by Hand
Microfiber towels can be cleaned easily by your hands if they're less dirty. Just take all your dirty towels and jiggle them to remove the excess dirt. Then fill a basin or a bucket with lukewarm water and add 5-6 drops of gentle detergent and mix the cleaning solution adequately. After that, soak the towels in this mixture for about 30-45 minutes, and rub the blemish areas with your hand. Now, rinse them thoroughly in a bucket of lukewarm water and leave them in an open space or direct sunlight.
2. Wash Microfiber Towels by Washing Machine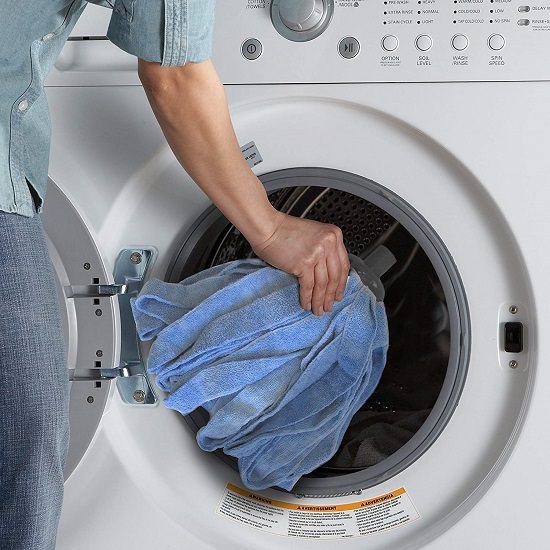 A washing machine is an excellent means to cleanse the microfiber towels. While doing so, you've to avoid some usual laundry habits, that're described below. Before putting stained towels in the washer's drum, set it to a warmer setting. Add a few drops of liquid detergent (It must be Microfiber Revitalizer or a dye-free/perfume-free liquid laundry soap) and white vinegar into it. Then, select the "normal" cycle with medium spin speed & medium soil level. Once the cycle is complete, dry the microfiber towels, either by direct sunlight or by 'Air dry mode' in the washer, or by 'Tumble dry mode' in a dryer.
How to Take Care of Microfiber Towel?
To increase the life span of the microfibre towels, proper care is necessary! Below are some tips:
1. Wash After Every Use
Wash your microfiber towel after every use since it is essential to remove the dirt and other foreign particles stuck to it.
2. Avoid Fabric Softeners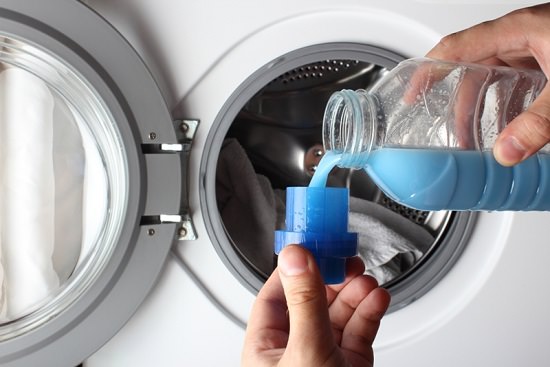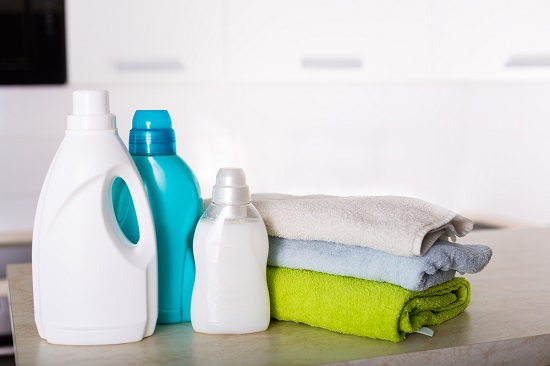 While cleaning microfiber towels, don't use fabric softeners as they make them less absorbent by clogging their open filaments.
3. Don't Bleach
Bleaching can damage the nanofibers and causes discoloration. It also harms the efficiency of static electric charge in microfibers, which attracts and contains the dust.
4. Use Liquid Detergent
Don't use laundry detergents, as it shortens the life of your precious microfiber towels. But you can use the gentle liquid detergents that are free from dye/perfume or any other harmful chemicals.
5. 'Extra Rinse Cycle' Go For It!
If your washing machine provides the facility of the extra rinse cycle, then don't be afraid, Go for it! It facilitates you to rinse the microfiber towels properly.
6. Don't Use Iron Or Microwave Oven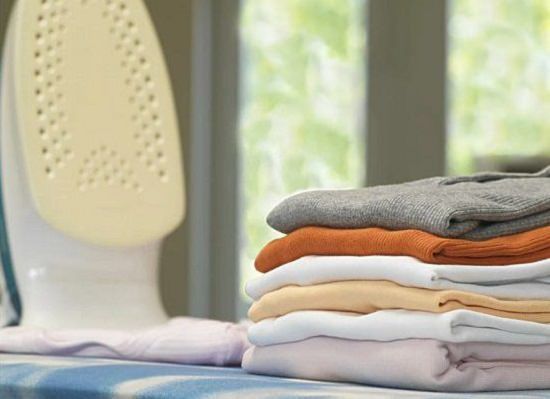 After washing the microfiber towels, the next thing which needs to be done is 'Drying.' But don't ever think about using an iron or microwave oven, as it melts the microfiber rags.
7. Avoid Washing Other Fabrics With Microfiber Towels
Always keep in mind, don't add any other fabrics in your washing load, especially cotton, as its lint can stick on to your microfiber towels, which is challenging to get off.