Washing Microfiber Towels is essential to ensure their proper functioning. Learn How to Wash Microfiber Towels the correct way!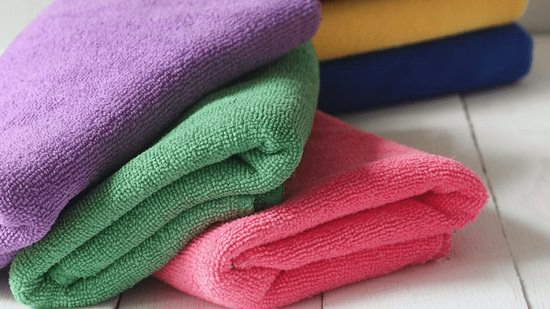 Microfiber Towels are a vital cleaning tool in every household. Made of polyester and polyamide-like materials, they are more efficient than regular cleaning rags because of their high water retention capacity of up to seven times their weight.
But we are often forgetful when it comes to Washing Microfiber Towels properly, even after extended usage. Learn How to Wash Microfiber Towels to ensure they last long and clean good!
Learn about Removing Mold from Clothes here
---
How to Wash Microfiber Towels
Washing Microfiber Towels doesn't require fancy technique but a little care to ensure the material doesn't wear off after little usage.
1. Hand Wash the Microfiber Towels
Microfiber towels can be cleaned easily by your hands if they're less dirty.
Take all your dirty towels and jiggle them to remove the excess dirt.
Fill a basin or a bucket with lukewarm water and add 5-6 drops of gentle detergent and mix the cleaning solution.
Soak the microfiber towels in this mixture for about 30-45 minutes, and rub the blemished areas with a pinch of detergent.
Now, rinse them thoroughly in a bucket of lukewarm water and leave them in an open space under direct sunlight.
2. Clean Microfiber Towels in Washing Machine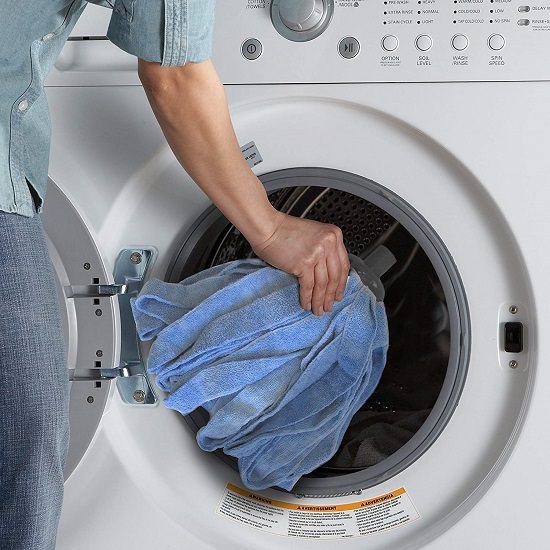 A washing machine is the best option if you are wondering How to Wash Microfiber Towels with less effort.
Wiggle the microfiber towels to release excess dirt.
Spot-clean any saturated stain on the towels with a drop of the cleaning liquid.
If the microfiber towels are heavily soiled, consider setting the machine to a warmer temperature.
Put the towels in the washer drum and add the washing liquid. Do NOT use excess detergent. You may add a few drops of vinegar if the towels are stinking.
Select the 'normal' cycle with medium spin speed & medium soil level.
Once the cycle is complete, dry the microfiber towels, either by direct sunlight or by 'Air dry mode' in the washer or by 'Tumble dry mode' in a dryer.
Pro Tip: Separate the microfiber towels from other laundry items before washing, which would otherwise attract lint from other garments and come out dirtier.
Find How to Remove Mildew Smell From Clothes here
---
How to Take Care of Microfiber Towels?
Not just learning How to Wash Microfiber Towels, but taking care of them is also necessary if you don't want to spend bucks every other month getting new ones!
1. Wash After Every Use
Washing microfiber towels after every use is the best way to ensure they last long. This will remove the dirt and grease before letting them settle down, hence won't require heavy rubbing. Thus, the fiber won't wear away easily.
2. Avoid Fabric Softeners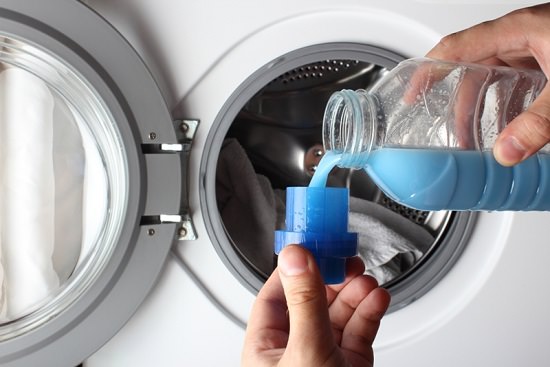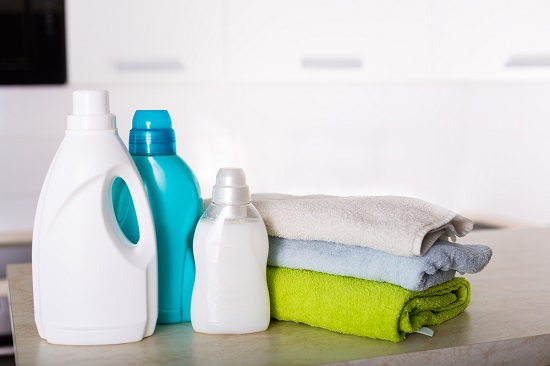 While washing microfiber towels, don't use fabric softeners as they make them less absorbent by clogging their open filaments.
3. Don't Bleach
Bleaching can damage the nanofibers and cause discoloration. It also harms the efficiency of static electric charge in microfibers, which attracts and contains dust.
4. Use Liquid Detergent
Don't use laundry detergents, as it shortens the life of your precious microfiber towels. But you can use gentle liquid detergents that are free from dye/perfume or any other harmful chemicals.
5. 'Extra Rinse Cycle' Go For It!
If your washing machine provides the facility of the extra rinse cycle, Go for it! It facilitates you to rinse the microfiber towels properly.
6. Don't Use an Iron Or Microwave Oven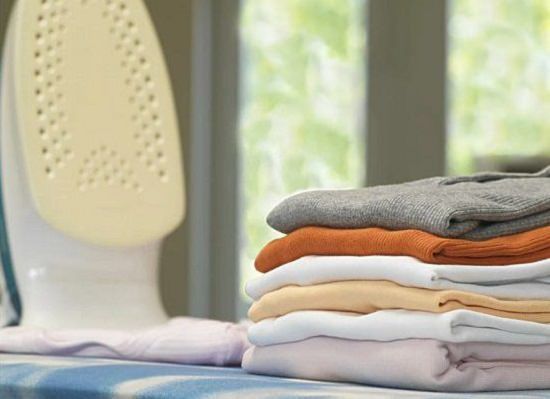 After washing microfiber towels, the next thing which needs to be done is 'Drying.' But don't ever think about using an iron or microwave oven, as it melts the microfiber rags.
7. Avoid Washing Other Fabrics With Microfiber Towels
Always keep in mind don't add any other fabrics in your washing load, especially cotton, as its lint can stick on to your microfiber towels, which is challenging to get off.
Learn about Brilliant Laundry Hacks here