Vinegar is a reliable workhorse when it comes to home cleaning. Keep reading this detailed article to learn how to clean vinyl floors with vinegar instantly!
Vinegar doesn't need any introduction because of its multitude of benefits. Vinyl floors are an essential part of houses that's why their cleaning is such an important task. Use the below-described homemade remedies to maintain its original shine and attractive appearance for years.
What Is Vinegar?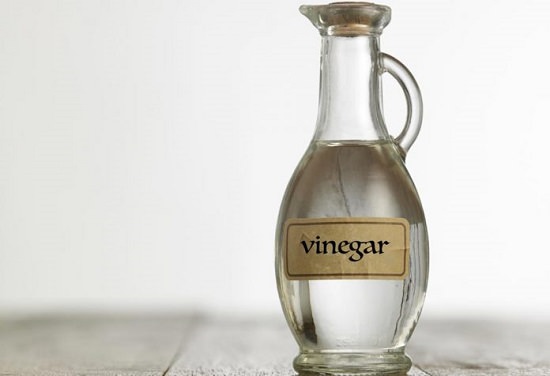 Vinegar is an acidic fluid, generally made by the fermentation of ethanol by acetic acid bacteria. Vinegar can also be produced from numerous materials, each has its own unique flavors. It has culinary, domestic, medicinal, and industrial uses as well.
What Is Vinyl Flooring?
Vinyl flooring is prevalent, because of its waterproof, attractive look, and easy to clean qualities. It's generally used in kitchens and bathrooms. Furthermore, vinyl flooring is cheap in comparison to the traditional tiles.
Two varieties of vinyl floorings are available:
Sheet flooring
Vinyl tile
How to Clean Vinyl Floors With Vinegar?
Try the below-mentioned methods regularly to clean your sheet vinyl floors or vinyl tiles using vinegar naturally, instantly, and without any hassles!
1. Standard Vinegar Solution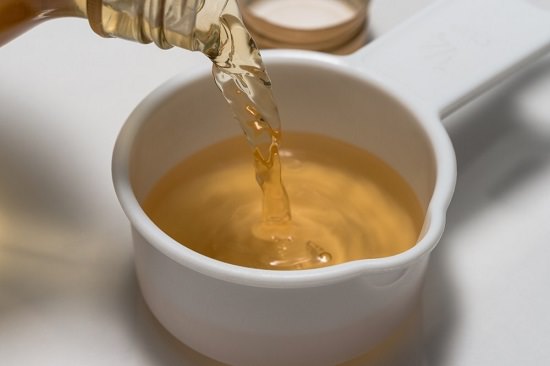 This remedy has apple cider vinegar that cleanses the vinyl flooring, while the jojoba oil adds shine to it. Don't worry about its smell as it fades away when the solution dries with time.
Supplies
One Cup of Apple Cider Vinegar
A Gallon of Hot Water
2-5 Drops of Jojoba or Baby Oil
A Bucket
Another Bucket with Hot Water
One Mop
Directions
Pour one cup of apple cider vinegar, 2-5 drops of jojoba oil along with a gallon of warm water into a bucket, and stir them well.
Once it's done, soak the mop into the bucket's cleaning solution and apply it all over the vinyl flooring to wash it properly.
During this process, rinse the mop into another bucket of clean, warm water.
2. Vinegar and Dish Soap Solution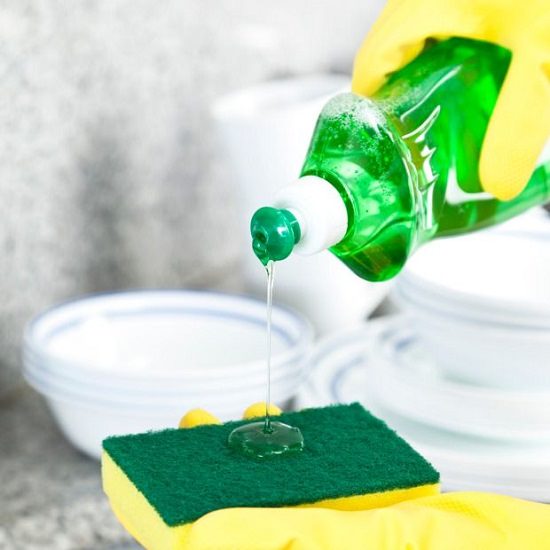 Try this quick hack that not only disinfects the vinyl floorings but lifts the accumulated dirt as well!
Supplies
One Tablespoon of Dish Soap
One Cup of Apple Cider Vinegar
A Mop
One Gallon of Warm Water
A Bucket
Directions
Combine one tablespoon of dish soap, one cup of apple cider vinegar, along with a gallon of warm water into the bucket & mix them well.
Now, dip your mop into the solution and start the cleaning process by applying it all over the vinyl floorings properly.
Rinse your mop frequently into a different bucket of clean water in between this process.
Notes:
To eliminate a specific stain on the flooring, redo the above remedies until it's gone.
Do not use abrasive cleaning tools as they can damage the vinyl flooring.
Clean up the spills right away, whether it's a juice or just water so that they don't leave a permanent mark on the floor.
Add the above quick hacks in your vinyl floors cleaning regime that not only disinfects and gives a shiny look to them but also makes your daily household cleaning routine faster, simpler, and easier. Besides, use these simple ways to make your floor shine. Try and let us know your precious suggestions by hitting the comment button below!