Floors reflect your hygiene level, period! Here is a detailed article on how to make floor shine to restore their originality after years of wear and tear!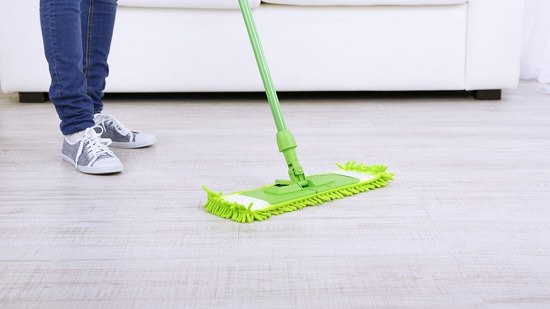 Floors are one of the most essential elements in a house; after all, it's the thing that gets noticed at first sight. Keeping them clean and shiny is quite an important task. But, with time, they lose their shine due to dirt and stains. Commercial products cost a lot, and it is challenging to choose the best one. Natural ways of cleaning the floor will save money and counter any harmful effects that commercial products might ingest you with. They will protect the environment from dangerous chemicals and will restore their glory. One of the ways used to improve the floor was through the wax. However, wax builds up and forms a residue on the floor. So, today, we will tell you different ways of how to make the floor shine.
But before the cleaning, furniture should be removed from the floor. If you can't remove it, push the furniture against the wall. Moreover, the floor must be swept to remove all the dirt. If you follow these simple steps, you can make it look like it has just been laid. And you never know it may make your house look new!
How To Make Floor Shine
1. Hardwood Floor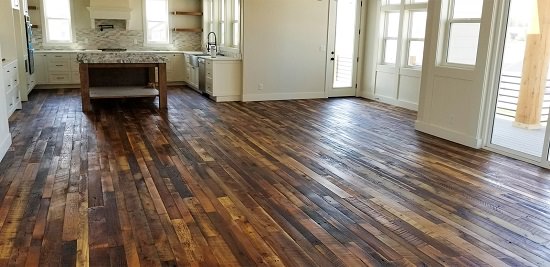 Method #1
You can bring back the shine of your hardwood floor very quickly. You will require two ingredients for this, vinegar & warm water. Fill a bucket with warm water and add a cup of vinegar to it. Take a mop and soak it in the prepared solution. Squeeze the mop as much as you can and then start mopping the floor. Continue doing it regularly to bring back the shine.
Method #2
Another way of cleaning your wooden floor is through a wood floor cleaner. You need to choose a cleaner which is meant for wood. This will give the floor a nice glow. You don't have to use too much cleaner because it leaves noticeable streaks after it dries. Make sure that you cover all the corners. You can easily purchase such a cleaner from the market.
2. Tile Floor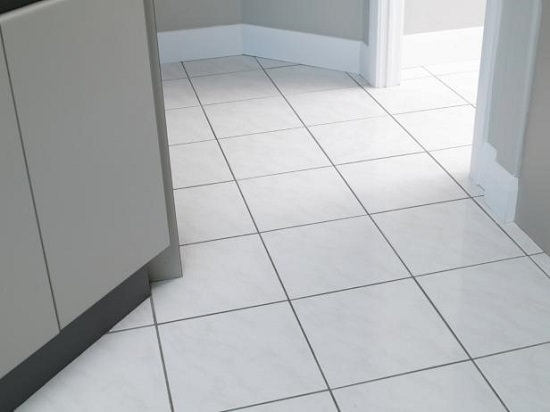 Method #1
An easy way of cleaning a tile floor is by using ammonia; it removes dirt and stains from tiles very quickly. Take warm water in a bucket and add a little bit of ammonia into it. Squeeze out any extra solution before mopping the floor. For removing tough stains, dip a sponge into the ammonia solution and scrub gently. Once you are done with mopping, rinse the floor with clean water. Make sure that you keep your house well ventilated as ammonia has a powerful smell.
Method #2
Vinegar & water solution is another way of cleaning a tile floor. You can easily use vinegar to disinfect and clean soiled tile floors. Vinegar doesn't have any harsh fumes; it leaves behind a fresh smell after drying. Take a little amount of vinegar and add it to a bucket containing warm water. Mop the floor properly with this mixture. Remove any leftover solution using a soft towel. If you find any tough stain on the floor, sprinkle baking soda and scrub it using a cloth. Now, clean the floor with a mop and vinegar solution. Note that you must not use bleach with vinegar. Whenever you use vinegar, look that you keep the windows open.
Method #3
You can also use rubbing alcohol instead of vinegar & ammonia. The process will be the same. All you need to do is mop the floor with a little pressure.
3. Marble Floor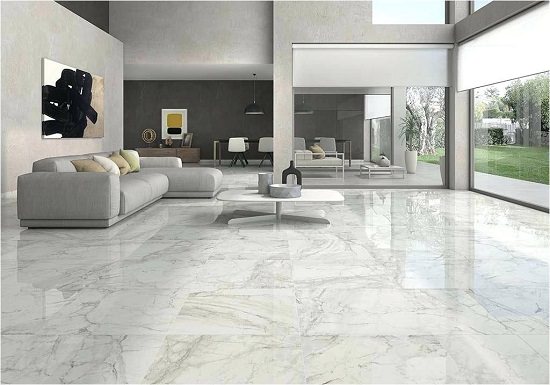 Unlike a tile floor, vinegar should never come in contact with a marble floor. Anything acidic such as soda, fruit juices, etc. will strip off their natural shine. Take a bucket and add warm water to it. Now mix a tablespoon of dish soap in it; mix it well to make a solution. Clean the floor using a mop. Once you are done with it, take a damp cloth and clean off any leftover soap.
Your hard work will reflect through the renewed shine of the floor. Make your floor cleaner and shinier & let us know about your experience.