If you're a fan of gramophone records and looking for how to clean vinyl records with Windex, then this article is for you!
For starters, vinyl records or phonograph records are an analog medium to store music. It's essential to clean them regularly because dirt and grime accumulation not only degrades their sound quality but also causes permanent damage. Let's see how to clean vinyl records using Windex quickly and inexpensively at home!
What Is Windex?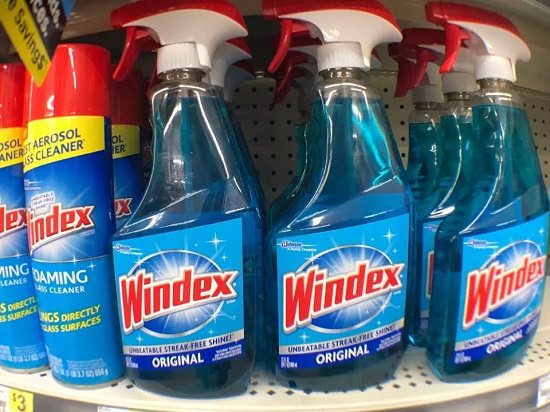 Windex is the brand name of the cleaning product, used to clear the stubborn dirty glass and solid surfaces. The Drackett Company manufactured it in 1933. However, Windex was later procured by the Bristol-Meyers in 1965. It includes ingredients, namely, detergents, solvents, fragrance, and ammonia. However, ammonia-free products are also available.
How to Clean Vinyl Records With Windex?
If you're noticing pops, clicks, and crackles while the record is playing, then it's the time to clean them. Try the below quick hacks that will surely help you out to clean your vinyl records using Windex!
1. Windex Vinyl Records Cleaner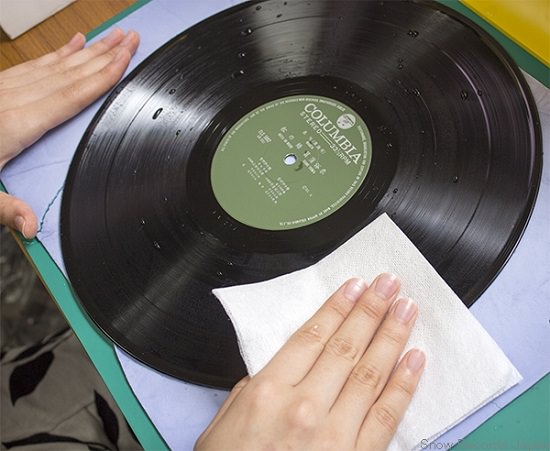 Supplies
Windex
Microfiber Towel or Paper Towel
Vinyl Records Brush
Directions
Firstly, wipe out the excess dust and static using a vinyl records brush.
Now, spray a sufficient amount of Windex cleaning solution on the microfiber or paper towel.
Then take your vinyl record and hold it properly by the edges.
After that, start rubbing the record with the microfiber or paper towel in a circular movement.
Once it's done, rinse it with lots of water. Make sure to dry it properly before playing, as it can rust the needle.
Notes:
Try the above method only in extreme cases when your vinyl records sound break or if they skip tracks.
For regular cleaning, take a clean piece of cloth and soak it into normal water. Then, rub the vinyl records in a circular motion.
Store vinyl records appropriately in their original cases to avoid dust, fingerprints, and scratches.
Always hold the records using your two hands from the sides, as your hand's natural oil degrades the sound quality by attracting dust. It also damages the record's surface as well.
Before using the above technique, always wear a face mask and hand gloves as Windex has some ingredients that may be harmful.
Other Uses for Windex
Apart from cleaning glass, hard surfaces, and phonograph records, Windex can also be used as:
Insect Repellent
Jewelry Cleaner
Stain Remover
Countertop Cleaner
Clean Patio Furniture
The above hack is surely going to maintain your vinyl records like new! However, if you don't want to take any risks, then consider buying a record vacuum or a vinyl record cleaning machine. Instead of using Windex to clean window glass, try these homemade cleaners to wash and disinfect your glass naturally!