DIYing ashtrays is quite easy if you know all the
details! Here is all you need to know about how to
make an ashtray out of clay!
Available in various sizes and designs, a regular ashtray is generally made up of ceramic, glass, plastic, metal, or stone. But if you want to DIY the cigarette ash holder using clay, this article on how to make an ashtray out of clay is for you.
How to Make an Ashtray Out of Clay
If you love to DIY useful and decor-worthy items, take inspiration from these clay ashtray ideas that you're definitely going to adore.
Note- While including kids in these crafts, constantly monitor their activities.
1. DIY Air Dry Clay Ash Tray
Watch this video to learn how to make an ashtray out of air-dry clay without any special tools and baking.
2. A Guy in Clay Ash Tray

Imitate this funky ashtray, showcasing a man resting in a bathtub. For non-smokers, it's an excellent home decor-worthy piece.
3. DIY Funny Ash Trays

An ashtray featuring a head sculpt that lets you rest cigarettes in his mouth looks funny and unique. This project is super easy to make and a fun craft to do with kids.
4. DIY Laughing Clay Ash Tray

Spruce up your clay crafting skills by DIYing this fancy and fantastic-looking ashtray resembling a laughing mouth. You can use any clay for this project.
5. DIY Skull Ashtray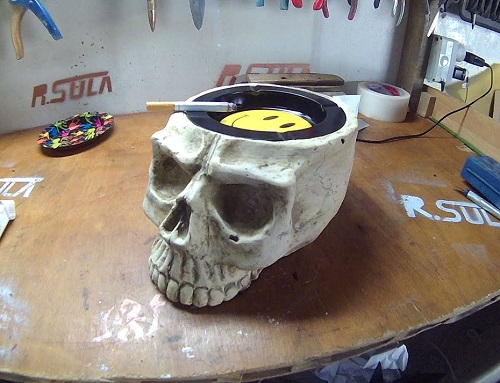 If you're good at doing DIY projects, follow this video to make a scary and cool-looking skull ashtray adorned with a smiling face emoji that attracts lots of eyeballs.
6. DIY Polymer Clay Ash Tray

To create an unusual and gruesome cigarette ash holder, all you need is polymer clay and this DIY tutorial.
7. Trippy Daisy Ashtray

Show off your DIYing talent by making this fancy, trippy daisy ash tray with polymer clay that displays an eye in the center.
8. DIY Pepe-inspired Ashtray
Are you a 'Pepe the frog' fan? If yes, take out your crafting tools to make this fantastic pepe-inspired ashtray from clay.
9. Mushroom & Snake Air Dry Clay Ash Tray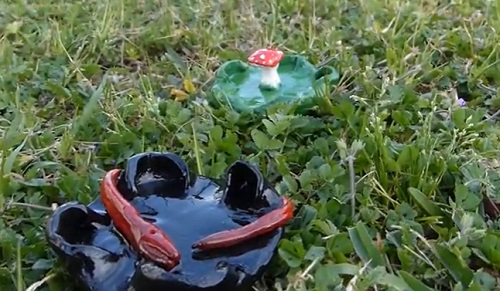 Bring novelty to your ashtray collection by DIYing this adorable ashtray featuring a mushroom and a little snake using this DIY.
10. DIY Heart Shape Ashtray
All you need is a big ball of clay, patience, and a little bit of crafting skills to create this gift-worthy, heart shape ashtray.
11. DIY Simple Clay Ash Tray
Encourage your kids to learn the art of clay modeling by indulging them in this minimalistic and super simple ashtray project.
12. The Coolest Clay Ash Tray

Take your clay art to another level of awesomeness by crafting this ashtray with clay. It's one of the easiest ashtray-making ideas on this list.
Shaping ashtrays from clay is fairly easy and doesn't need any pro-DIYing skills. However, coat the ashtrays with high-temperature paint or primer to make them non-flammable. Also, never leave a burning cigarette unattended in a clay ashtray.