Here's a really simple way to transform your boring dresser into something modern and creative!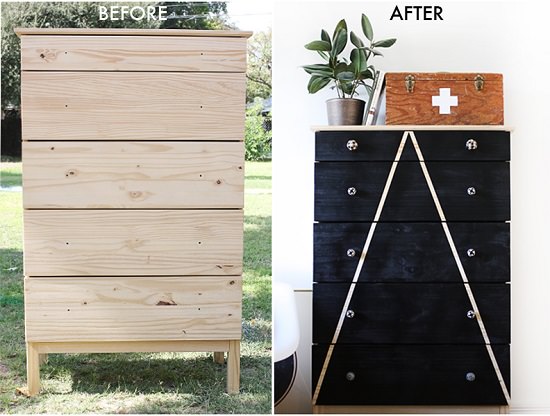 If you have a dresser like in the image on the left side and you are looking to give it a new life, you have landed on the right page! Read this helpful article to level up your monotonous dresser into something amazing!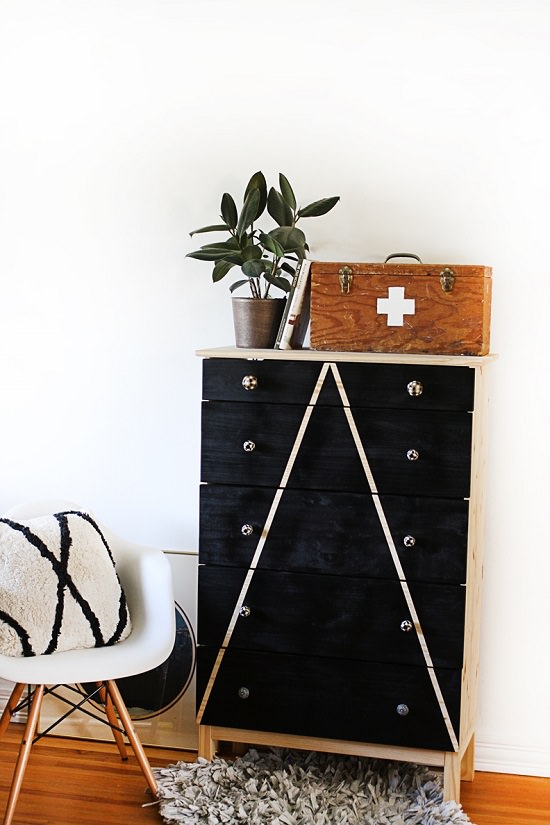 DIY Modern Mountain Dresser
This ugly IKEA dresser is in our house for a long-long time. I don't know its price but it's a cheap one. I want to give it a makeover but due to some reasons, it doesn't happen. But since we are migrating to a new house, I decided to revamp its look, so it can become the focal point of our new place.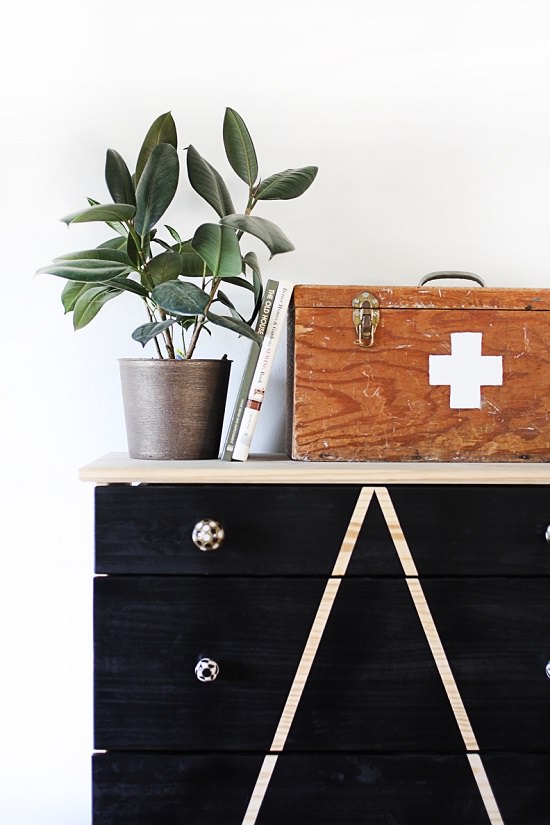 This DIY is similar to my previous project – Revamped IKEA Organizer but with a little twist. First, I empty and clean my old dresser properly then apply tape on the drawers in a mountain-like shape and spray black paint carefully. Once the paint dries, I peel off the tape and it's done!
Quick Note- While using spray paint, wear protective gear like safety goggles, a good quality face mask, full-sleeved clothing, and hand gloves. Use spray paint in an open area preferably outside. Instruct your kids, pets and elderly to stay far away from the DIYing area to avoid mishaps.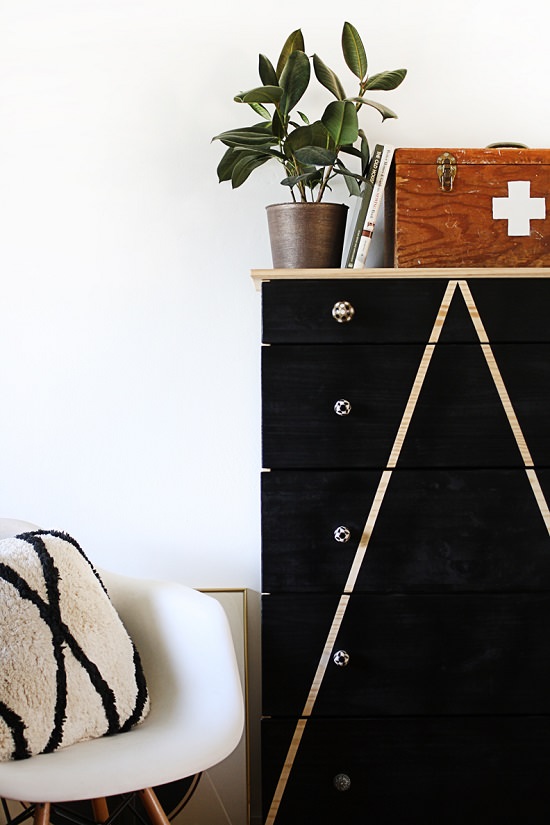 This dresser looks modern, geometric, and abstract. It's going to complement the rest of the home decor. I am going to use this dresser in my living room, but this decorative furniture can be used anywhere in the house.
I'll show you the end result once my new house will set up completely. What do you think about this beautifully revamped dresser and if you have any suggestions regarding anything, let us know in the comment section down below.