Here's a really simple way to transform your boring dresser into something modern and creative!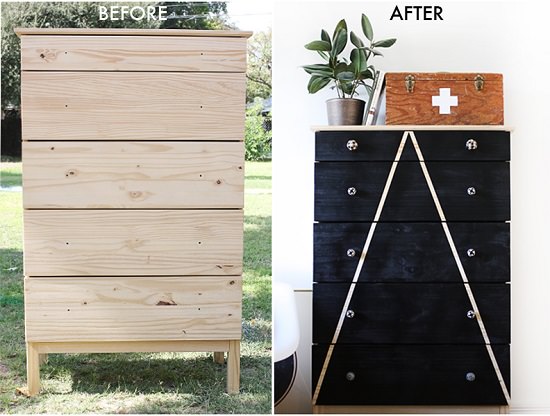 If you have a dresser like in the image on the left side and you are looking to give it a new life, you have landed on the right page!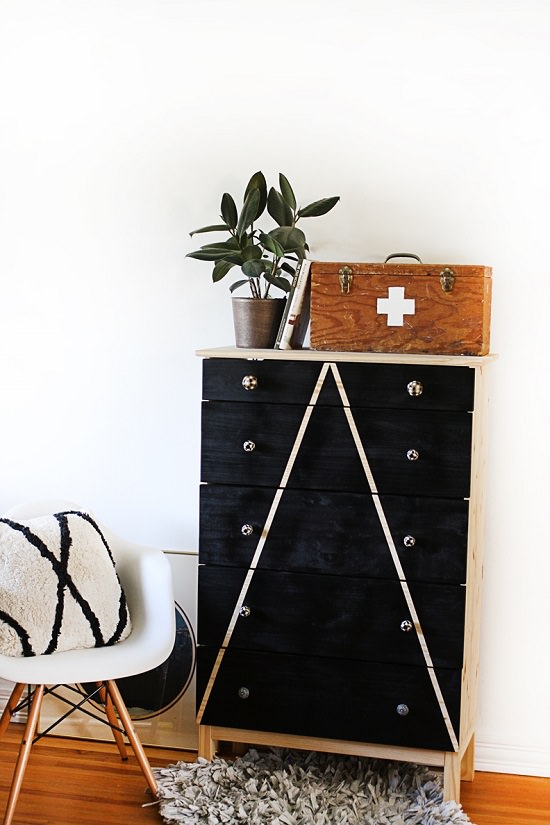 We've had this dresser from IKEA for ages. I've always had plans to paint it at some point but never had the time. Until now…go figure! I decided to revamp it now since it's empty and the house is clearing out. That way, it won't be hanging over my head when we get to the new house.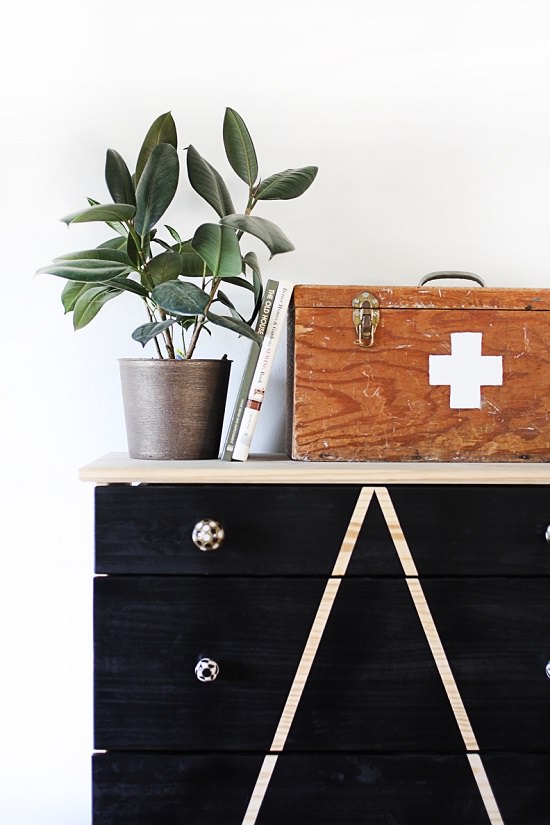 I simply used the same steps as my Revamped IKEA Organizer, but this time I taped the top to bottom, so it was mountain-like in shape. I removed the drawers and sprayed a few layers of black spray paint. When they had completely dried, I removed the tape and placed the drawers back in the dresser! It really took no time at all!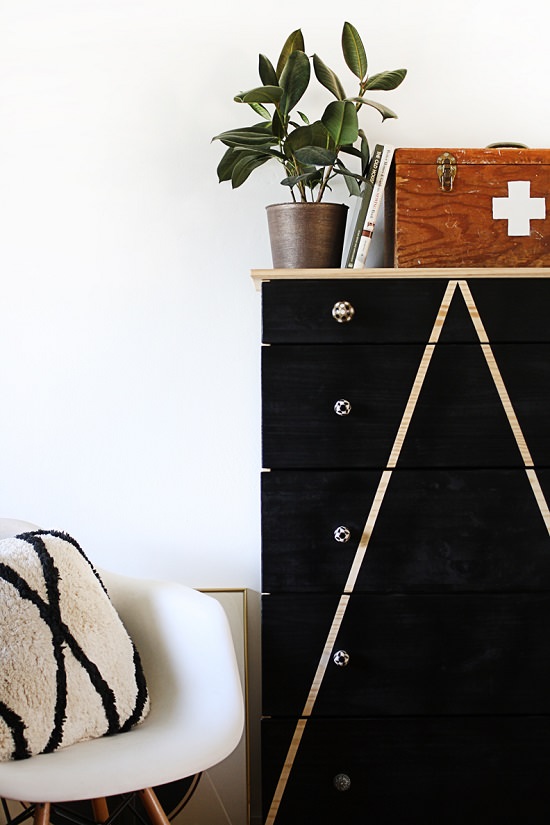 I love the modern mountain look, it's very geometric and abstract. It's going to look great with all the other pieces in their new room! Can't wait to have it all set up and show you the end result. What do you think of their new revamped dresser for now?!