Impress your guests and enjoy summer nights in style with these Outdoor Bar Plans with Roof! Get inspired by this article and start building today!
If you love hosting parties and get-togethers, an outdoor bar can take your entertaining game to the next level. To make one, take inspiration from these amazing Outdoor Bar Plans with Roof ideas.
Check out the DIY outdoor coffee table ideas here
---
Outdoor Bar Plans with Roof
1. DIY Outdoor Bar With Roof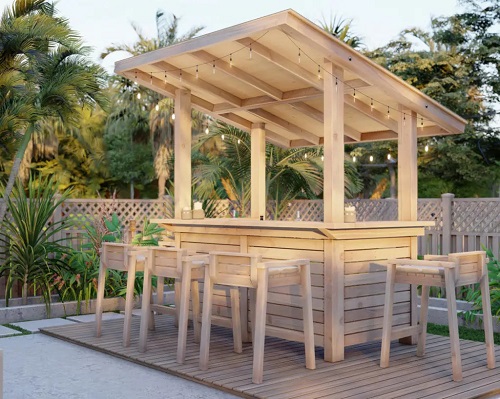 Equipped with a roof, this fantastic outdoor bar is the perfect place to entertain guests and serve drinks. The details are here.
2. DIY Pallet Tiki Bar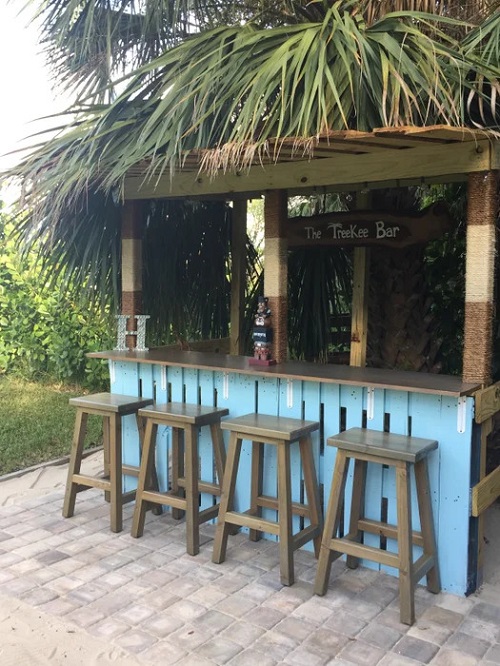 Transform your backyard into a tropical paradise with this DIY pallet tiki bar. Click here for more info.
3. PVC Backyard Tiki Bar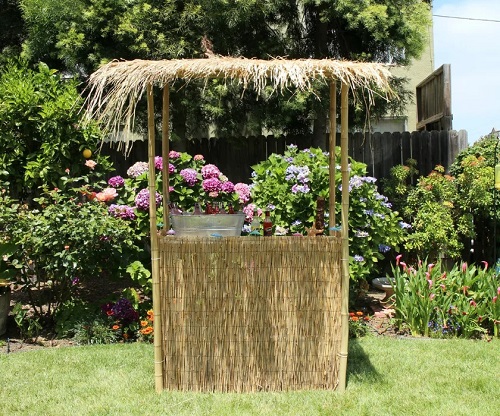 Bring Hawaiian vibes to your outdoor gathering with this affordable and easy-to-build PVC tiki bar.
4. Tiki Bar With a Thatched Roof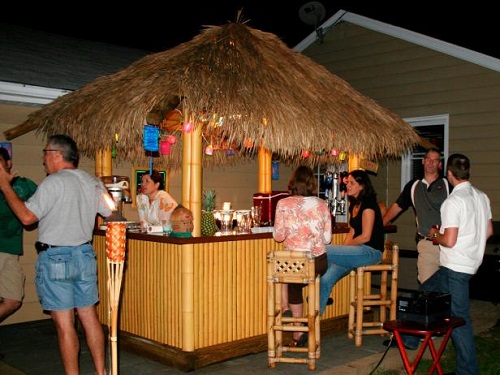 Take outdoor entertaining to new heights by building a three-sided tiki bar with bamboo accents and a grass roof.
5. Backyard Bar with Swing Seats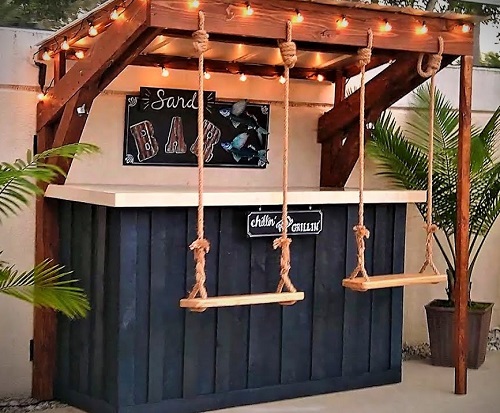 Watch this video tutorial to build a BBQ cover that converts into a backyard bar with swing seats and a metal roof.
6. Plywood Tiki Bar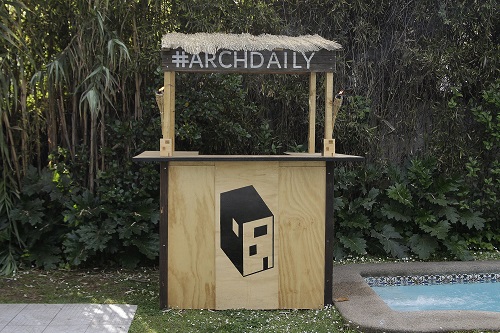 This summer, transport yourself to a tropical paradise with a fun and easy tiki bar project. It's made from plywood, straw fencing (for the roof), and other supplies.
7. $800 Outdoor Patio Bar With Roof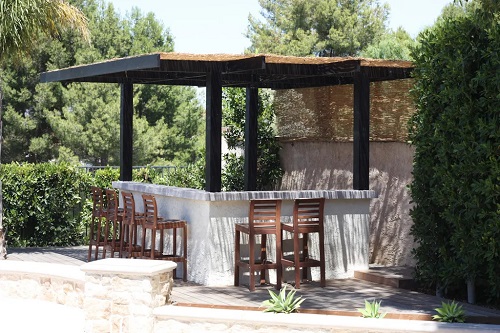 In this article, the DIYer created an awesome patio bar with a pergola-style roof covering. It's one of the best outdoor bar plans with a roof.
8. DIY Outdoor Bar with Galvanized Steel Roof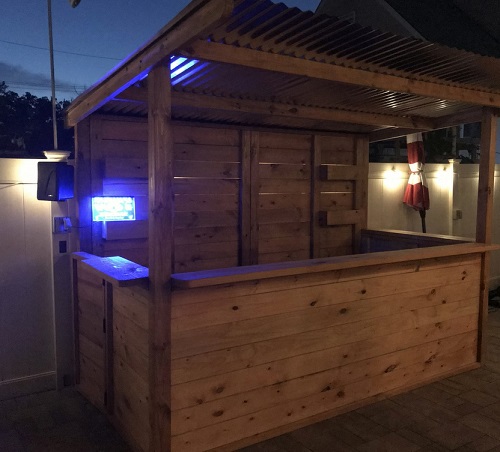 Assemble this classic poolside bar with pressure-treated wood, screws, nails, and corrugated galvanized steel. Read the details here.
9. Cheap and Sturdy DIY Pallet Bar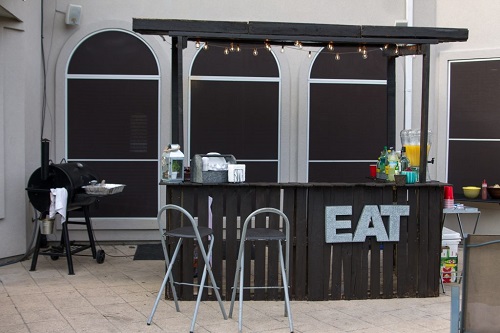 Want to create an outdoor bar without breaking the bank? Look no further than this project. With a few wooden pallets and some basic tools, you can craft a sturdy and stylish bar.
10. Wooden Gazebo Garden Bar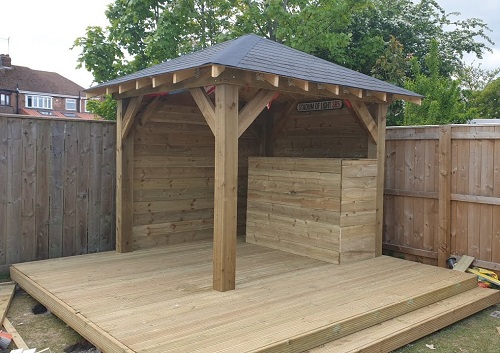 This gazebo-themed bar is definitely an eye-catcher element for the outdoor space. Build one by taking inspiration from this video.
11. Rustic Bar and BBQ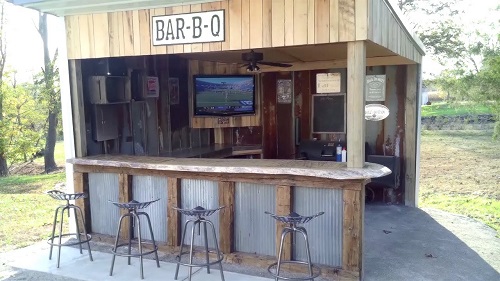 Rustic and sturdy, the detailed construction process is described in two videos, i.e., I and II.
12. Chic Tropical Outdoor Bar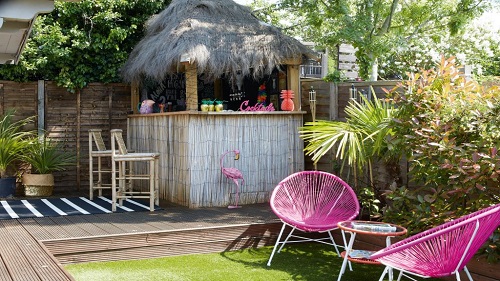 Take your garden's appearance to the next level with this beach-themed pallet bar. This backyard feature is what you need to leave a lasting impression on the guests.
13. Lighted Tiki Bar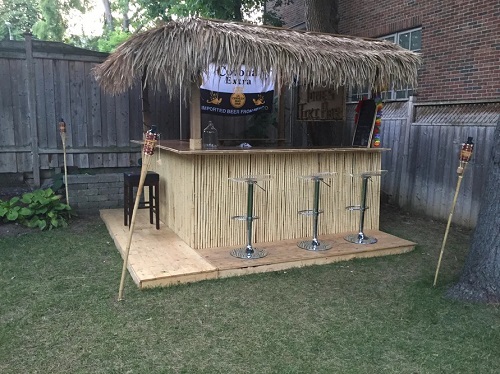 With woodworking skills and some supplies, anyone can easily assemble this lighted tiki bar for the tropical touch.
Here are the best DIY tiki torch ideas