If you are looking for a way to freshen up your space this summer, then plants are the way to go! Having them in a repurposed desk organizer is a perfect way to start.
Plants are simple, cheap and instantly add life to any room. Not to mention, you can have a lot of fun finding unique vases to display them in. Yep, even a repurposed desk organizer! This post will guide you in each step.
Materials
Desk Organizer
Sander
Cloth
Paint
Paint Brush
Plants or Succulents
Directions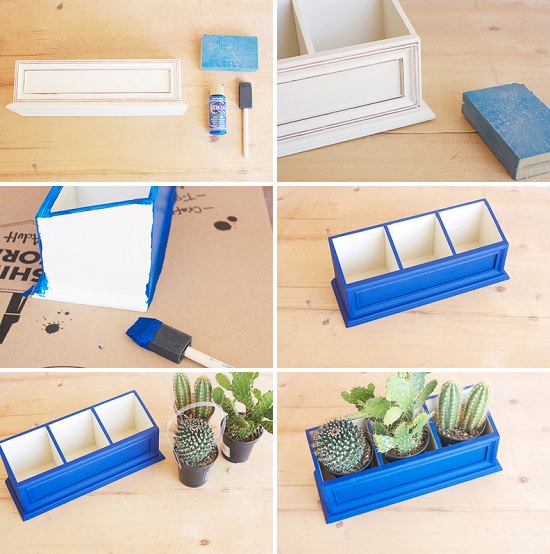 Gather your supplies
Sand your desk organizer and take a damp cloth to wipe clean
Apply your first layer of paint and let dry
Continue until you have the shade or color you want and allow it dry completely
Play around with how you would like to display your plants or cacti
Place carefully in your new vase and enjoy!
Tip: Leaving your plants in the pots allow you to remove and water for proper drainage easily.
You'll love the pop of color, not only from the green cacti but that bright blue! The colors work great together, and it definitely adds personality to shelves. They'll also look perfect next to any vintage item in your house.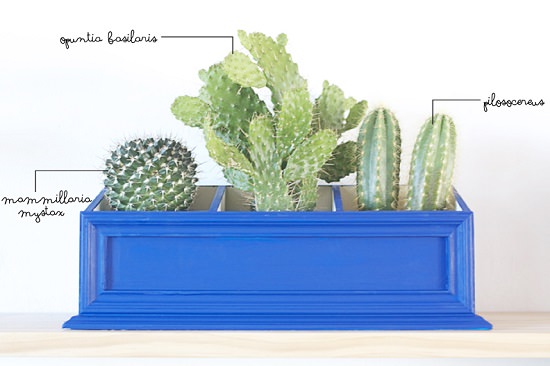 Plants are a great way to incorporate green in a natural and classy way! You'll be hard pressed to find a better display for your plants.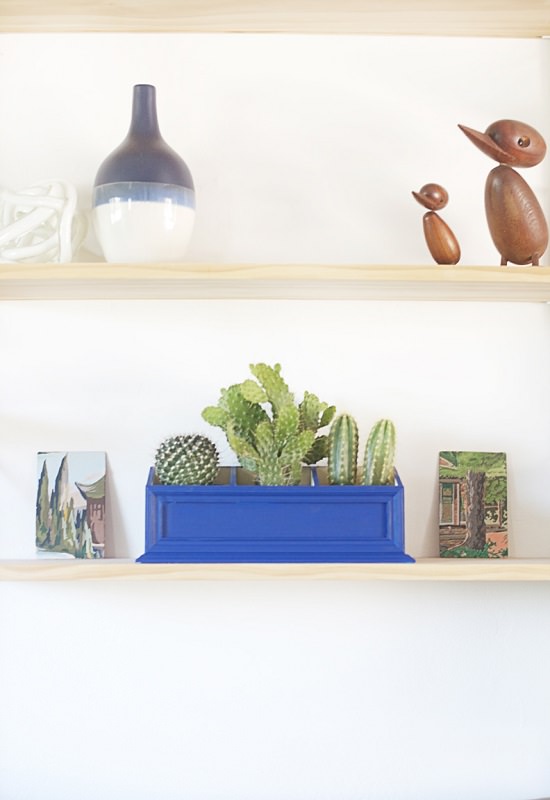 Happy decorating friends! What kind of non-conventional things have you used to display your plants in? Be sure to check out Repurposed Macrame Fringe Bag Planter for another fun way to display plants in your space!