Who knows a macrame fringe bag can be repurposed into an adorable planter with a little bit of creativity!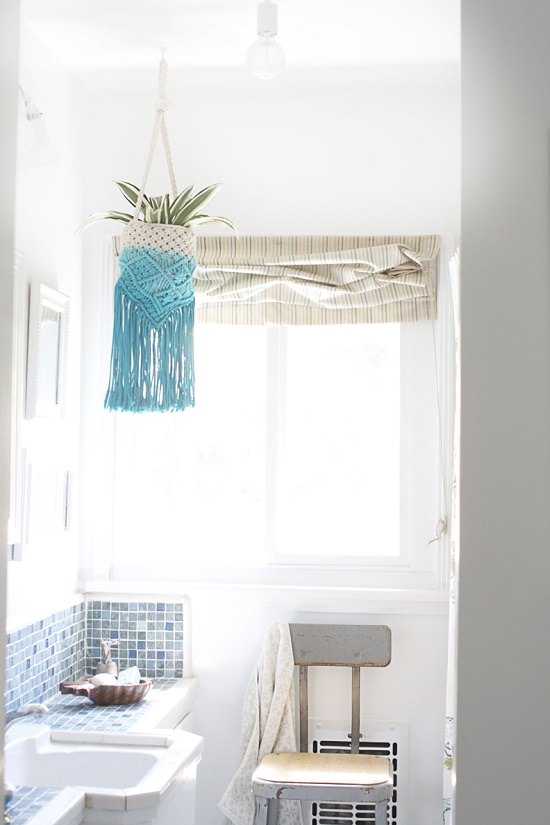 Happy Friday! I don't know about you, but things have been a wee bit stressful around here. Yesterday, I had to take a break from the world and regain a little perspective. Joel watched the kids while I did a few errands. Sometimes a little shopping therapy (even if just for groceries) can do the mind some good!
Of course, this meant a quick trip to Target where I spotted this great macrame fringe bag that I thought would make for a great project to repurpose! Yes, I love to give new meaning to pieces in fun and unique ways. Kind of like my placemat wall hanging DIY.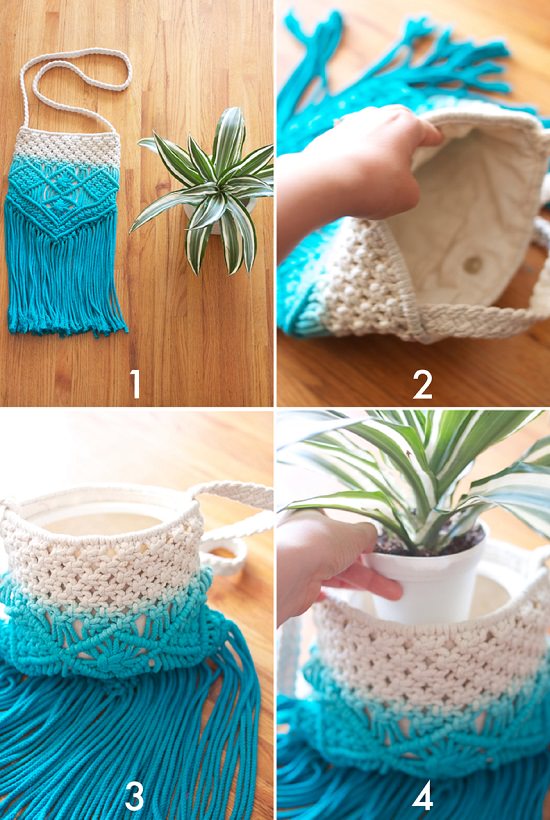 Directions
Grab a fun bag, a plant (I found mine at my favorite local nursery just down the street from our house), and a vase.
Be sure to measure your bag before purchasing your plant and vase to ensure it will fit nicely.
Place the vase into your bag, this will protect the interior from collecting dirt or water run-off.
Place your plant into your new plant hanger and enjoy!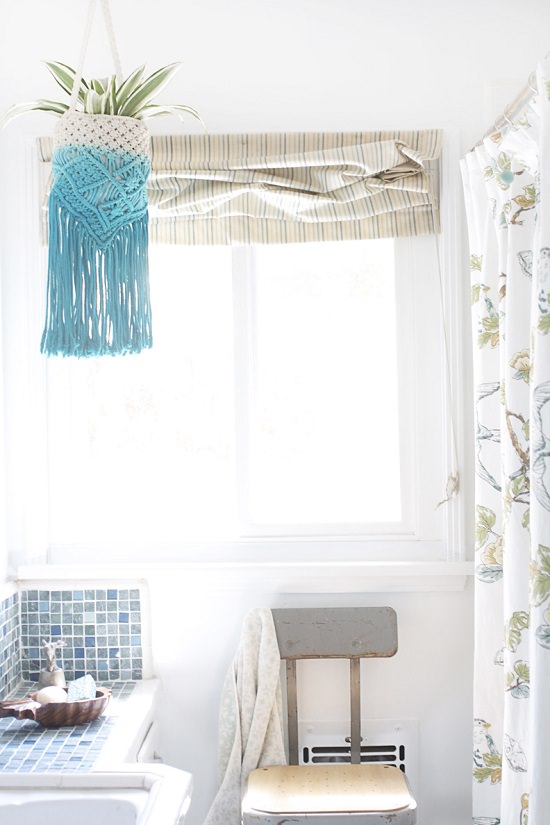 I decided to hang my new piece in the main bath. It needed a pop of color and a little life! I never thought a bag would make a fun plant hanger, but I'm sure glad I gave it a try.
Besides the vibrant color, I love the texture it adds to the room. It has that great 70s trend I'm looking for and certainly creates interest in the space. I mean, there's a bag hanging from my ceiling…with a plant in it. How interesting is that – am I right?!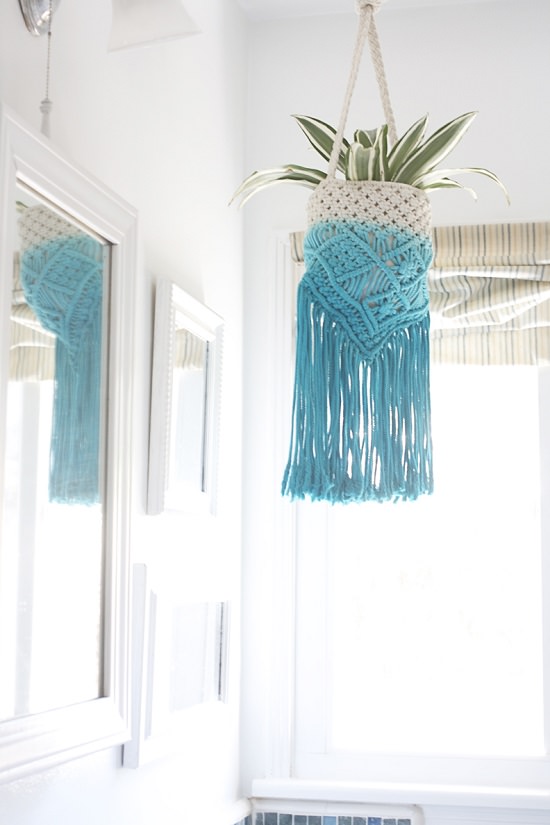 So there you go my friends, hopefully, you feel inspired to buy a bag and stick a plant in it! Hopefully, I don't sound completely crazy!