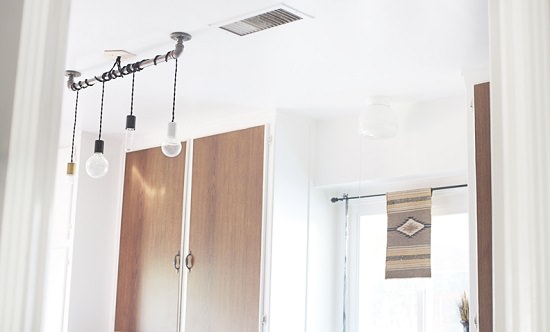 I was recently asked in an interview what my creative process was when starting a new project. Today I decided to share with you a more detailed and thorough idea of how Joel and I prepare to work on a DIY at home! It really helps us stay organized, focused and determined to get things done!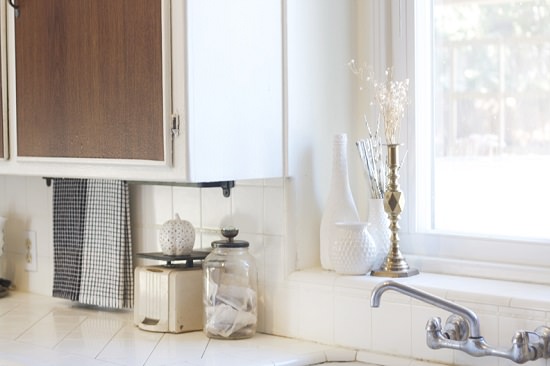 The most current project we are brainstorming is some sort of shelving unit above our kitchen sink. We have a great window there, perfect for hanging a few plants and simple decor pieces. Our kitchen is needing some sort of remodel, but because we don't have the time or money to start from scratch, a simple DIY shelving unit should do the trick!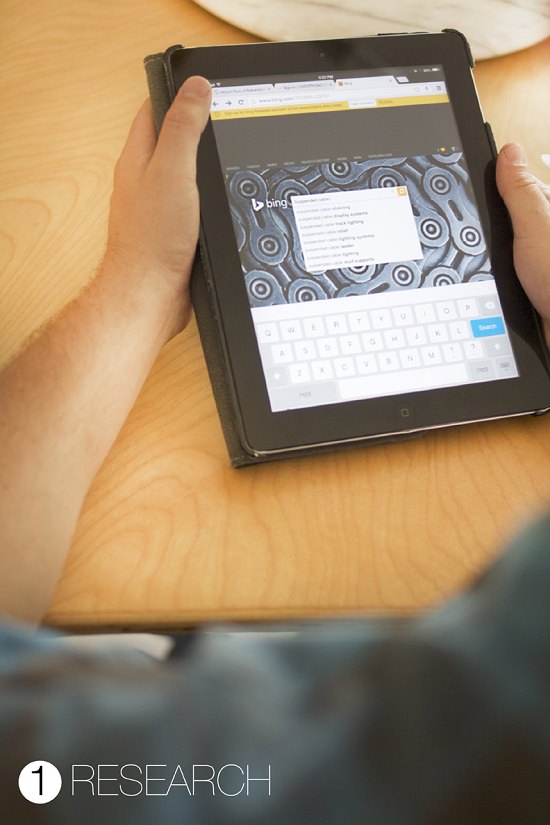 1. Research. Research. Research.
Before we begin ANY project, no matter how big or small, it's good to back it up with research. Whether it be for different kinds of materials you can use or to see how it might have been done before,  it's great to go in with a bit more knowledge. When researching, Joel and I opt for Bing! Why? For a lot of reasons! One being, we are visual people and seeing strong images to back up what we are looking for are important to us. It gets the wheels in our heads turning and pumped to get the job done! Bing is great for finding relevant images for what we are looking for, plus suggesting even more ideas on related topics!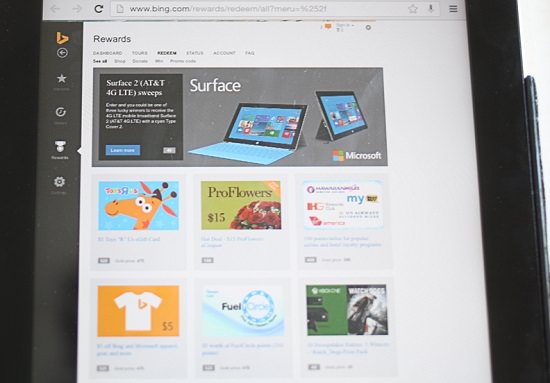 Second,  Bing Rewards. Rewards….need I say more?! What other search engine gives you rewards just for doing a little research you are going to do anyway? Simply sign up and start earning credit towards Amazon, Starbucks and more! Yep, just for searching and exploring!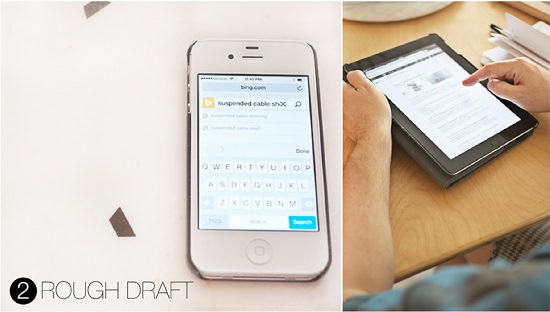 2. Compile your research into a rough draft of your idea.
We literally grab a notepad and make quick sketches of all the different ideas we found in our research. It helps us visualize the full potential in the space we are working on. We write down our favorite materials, colors, textures, etc. This really helps keep things on track and a bit more organized. I know we wanted a shelving unit that felt light and airy. After researching, we discovered the option of hanging the shelves from the ceiling using cables. We knew this option would accomplish the look we were going for!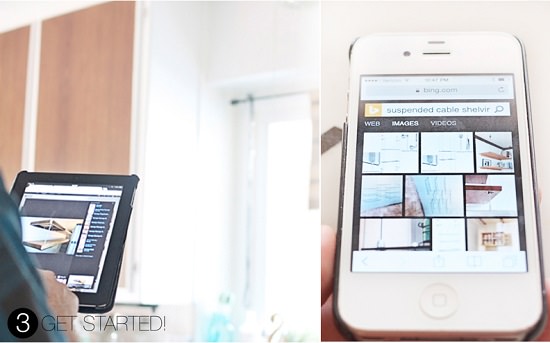 3. Get started!
Once we have done our research, collected all the data, we go out and start working on it! Sometimes that means a little more research for finding the best prices for materials, but we are moving ahead at this point! Right now, we are still in the early stages! We've done our research, we know what look we want and what materials we want to use! Now to get started on our fun new shelving unit!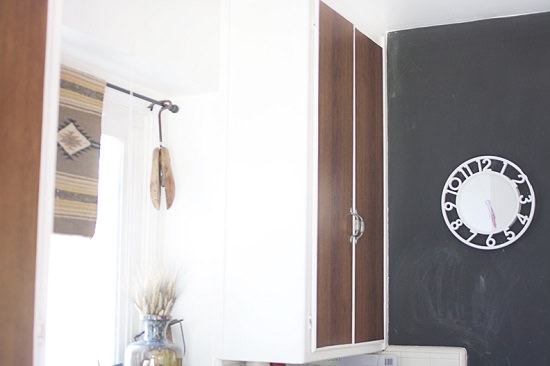 I can't wait to share with you the final look! I think it's going to be a lot of fun and give the kitchen a little more character! And hopefully I'll have enough credit to get a delicious Starbuck's to get me through this DIY!