Read this comprehensive article carefully to know the unbelievable benefits and uses of castor oil and Baking Soda in various home remedies!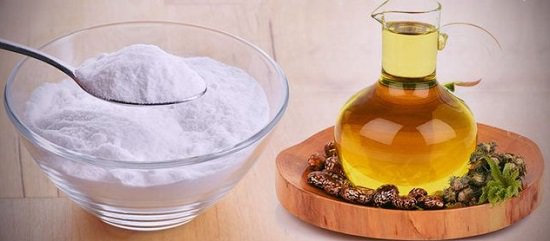 Castor oil is obtained from the kernels of the Ricinus communis plant and has numerous health benefits to offer. Whereas, baking soda or 'Sodium bicarbonate' or bicarbonate of soda is a white powdered substance. Both these products are often combined together in different home remedies to increase their therapeutic properties. For instance, read the following uses of castor oil and baking soda.
Does Castor Oil and Baking Soda Work?
Castor oil and baking soda work undoubtedly because of their various nutritional components. This combo is an excellent alternative to conventional drugs to heal numerous skin, hair, and health-related issues.
Uses of Castor Oil and Baking Soda
Below are the uses of baking soda and castor oil that'll surely compel you to add them to your DIY list!
1. As a Hair Cleanser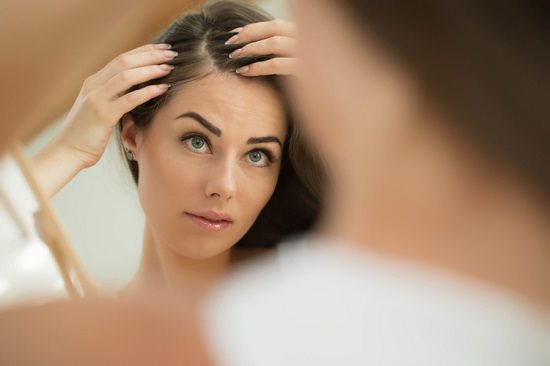 Yeah! You heard it right! The combination of castor oil and baking soda is the perfect ingredient to make homemade chemical-free hair cleanser. For this, mix 1 tablespoon of sodium bicarbonate and 4 tablespoons of water along with 12-15 drops of castor oil into a bowl and stir well. Apply it on the scalp evenly with your fingertips, leaving it for 2-4 minutes. Rinse it off with lukewarm water followed by a conditioner. Redo this process once a week. This method will clear your dandruff and gives relief from the itchy scalp within a few weeks.
2. As an Application
Make a paste by mixing two teaspoons of baking soda and 5-10 drops of castor oil into a mixing bowl and combine them well. Now, take a cotton ball and apply it gently on the affected area, then clean it properly with lots of water. You can use this mixture as an application on minor cuts, bruises, scars, stretch marks, bug bites, or warts to heal them quickly. Repeat this method, until the listed conditions are gone.
3. As an Exfoliator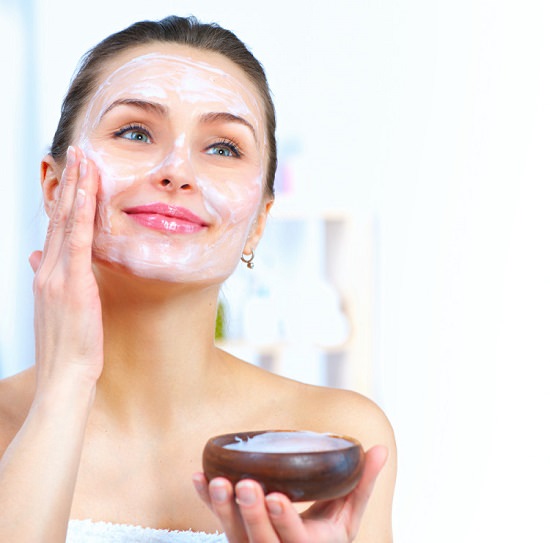 Besides cleansing and moisturizing, regular exfoliation is necessary to maintain your skin health. It unclogs the pores, even out the skin tone, and prevents acne as well. The mixture of baking soda and castor oil is an excellent skin exfoliator. To use them, add 1 tablespoon of baking soda and 5-10 drops of castor oil into a bowl and mix them well. Now, scrub this mixture evenly all over your face for about 3-5 minutes, then wipe out this application using a lot of water followed by a moisturizer or a serum. In this method baking soda exfoliates your skin naturally while the castor oil nourishes your skin deeply.
Health Benefits of Castor Oil and Baking Soda
Here are some benefits of the combination of baking soda and castor oil for different health conditions!
Removes Fungi
Eliminates Warts
Fight Against Allergies
Heals Minor Cuts
Removes Stretch Marks
Reduces the Appearance of Bruises
Eliminates Dark Spots
Removes Skin Tags
Soothes Bug Bites
Prevents Acne
Used either individually or in combination, these two products have excellent qualities. By reading the above article about castor oil and baking soda, you will get to know why they can be beneficial in your daily health care regime. Besides, if you want to know, how to use castor oil for nails, then check out this article. Let us know your queries and precious suggestions by hitting the comment button below!