The infamous castor oil is no doubt beneficial for hair and skin, but it improves your lifeless nails too! Read on to find how to use castor oil for nails.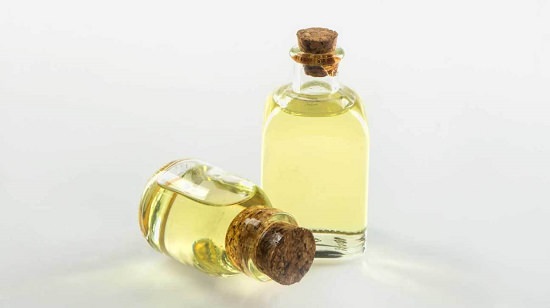 It has not been hidden from anyone that castor oil is magical and filled with infinite benefits. Its amazing qualities make it beneficial for hair, skin, inflammation, rashes, sunburn, and nails among others. Castor oil has been used for a very long time and with almost no side effects, preferable around the world. Even if you use it every day, it will leave no side effects in 9 out of 10 people. While castor oil benefits are innumerable, this article is focused more on castor oil for nails!   Obtained from the castor bean or castor oil plant, it is completely natural and has enormous outstanding properties. It is yellowish and has a distinguished taste and smell.
A manicure can be quite expensive and time taking. Spending too much on your nails will make them beautiful however they still lack nourishment. It is important to take care of your nails but strengthening them is also necessary. The vitamin E element present in castor oil is a major reason for maintaining healthy nails. Castor contains a significant amount of essential fatty acids that have huge benefits on nails.
Castor Oil For Nails
1. Nourishment
If you have dry cuticles or peeling skin around nails, then castor oil is the one-stop solution for you. The thick and gluey texture of castor oil acts as a barrier for weak nails thus providing them with the required nourishment and strength. This doesn't require much effort and works wonderfully on the nails.
First, clean your nails and pat dry with a towel. Now, take a few drops of castor oil on a cotton pad and gently rub them over your nails. Continue this process for a week or two and we can guarantee that you will see the significant changes. Furthermore, the antibacterial properties present in the oil keep away bacterial infections from ripped cuticles.
2. Treating Brittle Nails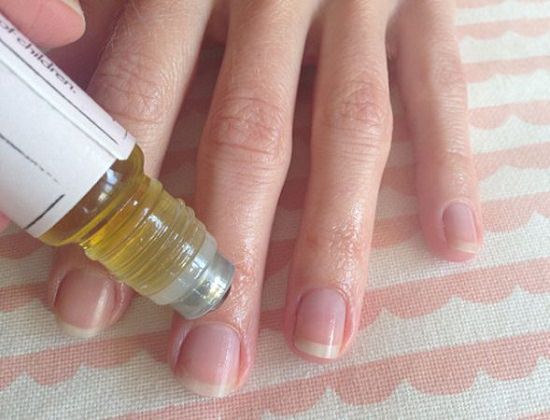 If you are fond of getting nail art done or getting your nails layered, then its obvious that you will end up with brittle nails. The reason for brittle nails is the chemical present in nail polishes and your nails may also turn yellowish. This leads to frequent nail breakage. But, this problem can be easily solved with a few drops of castor oil.
Remove nail polish or any kind of nail art if it is present on your nails. Now, massage your nails and cuticles with a few drops of castor oil. Leave them overnight. If you continue this practice for a few weeks, the oil will moisturize the nails and thus reduce the chances of brittle nails altogether.
3. Strengthening of nails
Due to aging or dryness, your nails may become weak. This will cause frequent breakage of nails and might even slow down the growth. Castor oil helps in strengthening nails and makes them flexible. Massaging your nails with a few drops of castor oil every day will give you good results in a few days. You will see your nails turning shinier and softer with their tips becoming white and flexible.
4. The speedy growth of nails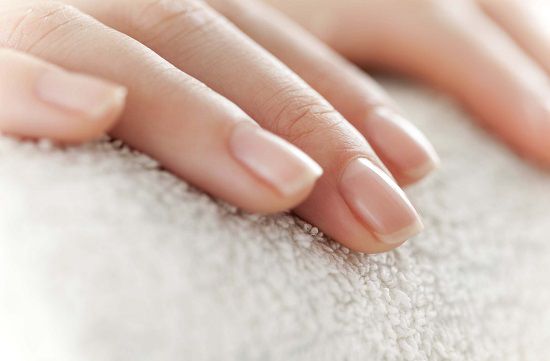 If you struggle with the growth of your nails then this magical oil is the ingredient that can help. Some of the omega fatty acids and protein present in the castor oil helps in the speedy growth of nails. The presence of vitamin E in the oil boosts nail health.
Apply a few drops of castor oil before sleeping and leave them overnight. This will improve your nail growth and you will see the results in a couple of days.
Bonus tip
If you have white spots on your nails due to injury to the nail bed then maybe castor oil can help. Add half lemon into half a glass of castor oil. Mix them well and soak your nails in it for about 8-10 minutes. Dry them with a paper towel but do not wash your hands with water. Leave them overnight and follow this routine for some time. You will see the spots disappearing very soon.
So, give your nails the treatment that they deserve. Apply the oil on your nails every day and get rid of dry cuticles, weak nails and even nail infection and fungus. An economic and natural way to make your nails elegant and beautiful.