Castor oil is undoubtedly beneficial for hair and skin. Do you know How To Use Castor Oil for Nails? This informative guide will help you!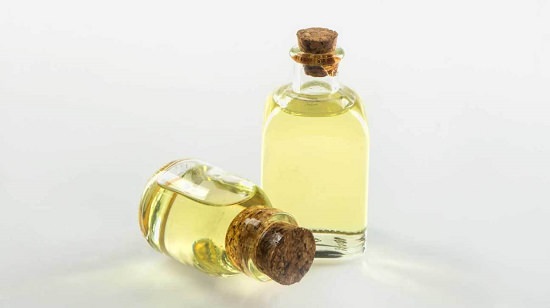 It has not been hidden from anyone that castor oil is magical and filled with infinite benefits for hair, skin, inflammation, rashes, sunburn, and nails. Read on to learn How to Use Castor Oil for Nails!
Find the Best Castor Oil Pack Benefits here
---
What is the Best Oil for Nail Growth?
When it comes to the best oil for nail growth, you have plenty of options—Olive oil, Jojoba oil, Sesame Oil, and Sweet Almond oil. However, Castor Oil for Nails is the best option as it not only nourishes the cuticles but treats nail fungus as well. The omega-6, Omega-9, Vitamin E, and fatty acid content in castor oil make it the best oil for nail growth.
Obtained from the castor bean or castor oil plant, it is completely natural and has enormous outstanding properties. It is yellowish and has a distinguished taste and smell.
---
Castor Oil for Nails
If you are wondering why you should use Castor Oil for Nails, here are some magical benefits you did not know about:
1. Nourishes the Cuticle
If you have dry cuticles or peeling skin around your nails, then castor oil is the one-stop solution for you. The thick and gluey texture of castor oil acts as a barrier for weak nails, thus providing them with the required nourishment and strength. This doesn't require much effort and works wonderfully on the nails.
How to Use?
Clean your nails and pat them dry with a towel. Pour a few drops of castor oil on the cuticles and massage it for two minutes. Continue this process for a week or two, and you will notice notable improvements around your nails.
2. Treats Brittle and Chipping Nails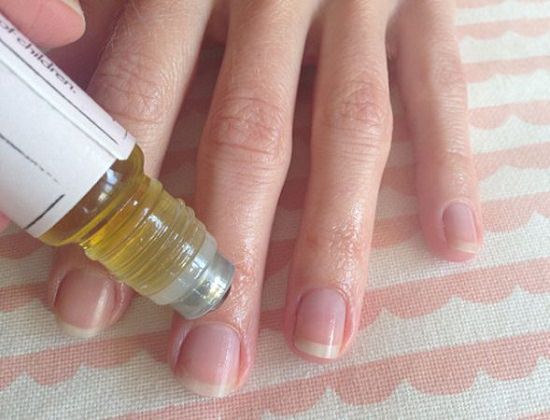 If you are fond of getting nail art and acrylic manicures, brittle nails must be one of your concerns. The reason for brittle nails is the chemical in nail polishes that also turn them yellowish. This leads to frequent nail breakage.
If you are looking for nail oil for brittle nails, castor oil can be beneficial. The Ricinoleic acid content is rich in Vitamin E that strengthens the nail beds, boosting their growth.
How to Use?
Remove the nail polish and soak your fingers in warm water for 5-10 minutes. Pat them dry and massage your nails and cuticles with a few drops of castor oil. Leave them overnight and continue using castor oil for nails to prevent chipping and frequent breakage.
3. Strengthens Weak and Aging Nails
Due to aging or dryness, your nails may become weak. This will cause frequent breakage of nails and might even slow growth. Castor oil helps strengthen nails and makes them flexible.
Castor oil is the best oil for nail strength as it is rich in Vitamin E, which moisturizes the cuticles, increasing the blood flow around the area, thus strengthening the nail beds.
How to Use?
Massage your nails with a few drops of castor oil daily for shinier and softer nails with white tips.
4. Encourages Nail Growth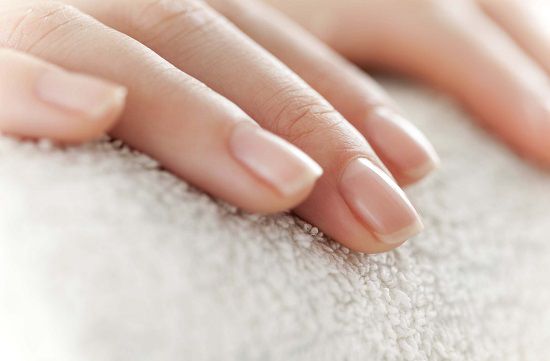 If you struggle with the growth of your nails, then this ingredient is the best oil for nail growth. Rich in Omega 6 & 9, the nourishing elements in castor oil encourage blood circulation and moisturize the dry cuticles and chemically treated nails like no other.
This, in turn, boosts the growth of nails, keeping them healthy and strong.
How to Use?
Apply a few drops of castor oil before sleeping and leave them overnight. This will improve your nail growth, and you will see the results in a couple of days.
5. Treat Nail Fungus
Consider using castor oil for nail fungus as the anti-fungal and anti-bacterial properties of the undecylenic acid present in castor oil are a magic remedy. It will not just clear off the infection but strengthen the new nail structure.
How to Use?
Soak the affected area in warm water with Epsom salt for 5-10 minutes. Dab it dry and apply a few drops of castor oil on the portion. Continue it for a week, and you'll notice positive results within a couple of days.
Get Another Remedy to Treat Toenail Fungus here
6. Treats White Spots on Nails
If you have leukonychia—white spots on your nails due to injury on the nail bed, fungal issues, or some infection, then castor oil can help. Using castor oil for nails will heal such conditions by helping in cell regeneration and providing nourishment.
How to Use?
Just massage the nails and cuticles with a few drops of cold-pressed castor oil and leave it overnight to work on the affected area.