Planning to embellish your home's wall with scrabble wall art? We have collected 11 inspiring and fun scrabble wall art DIYs below!
1. Large DIY Scrabble Wall Art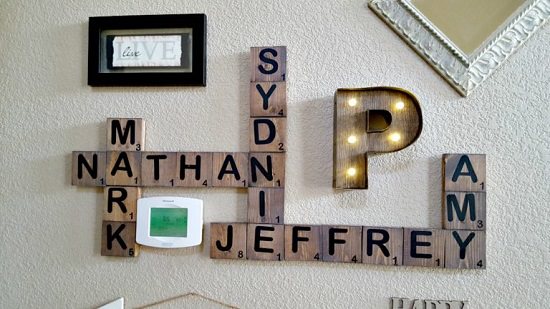 Transform the look of your monotonous entryway wall with this large DIY scrabble art. Customize it with the names of your family member and add a personal touch to this idea.
2. Hip Scrabble Letter Wall Art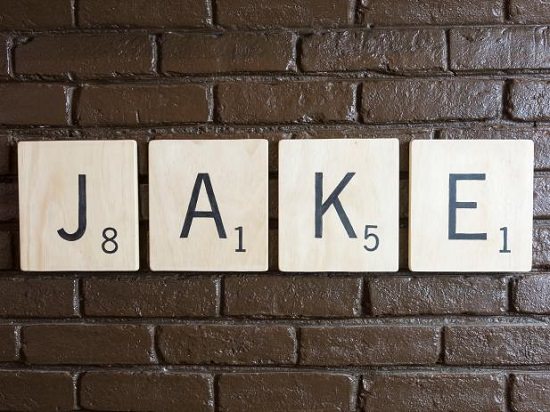 All you need for this DIY are a Wood board, measuring tape, table saw, drill with 1/4″ bit, painters' tape, carbon paper. Learn the detailed tutorial here.
3. Grandma's Scrabble Wall Art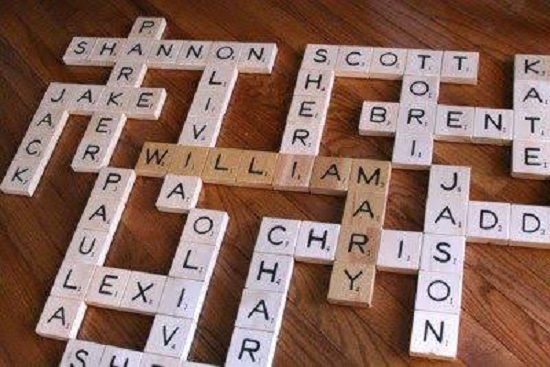 Make your grandma's birthday memorable by gifting her this handmade pseudo scrabble tile wall art. Personalizing this gift with the names of her grandchildren will make it even more special.
4. DIY Scrabble Tile Wall Decor Art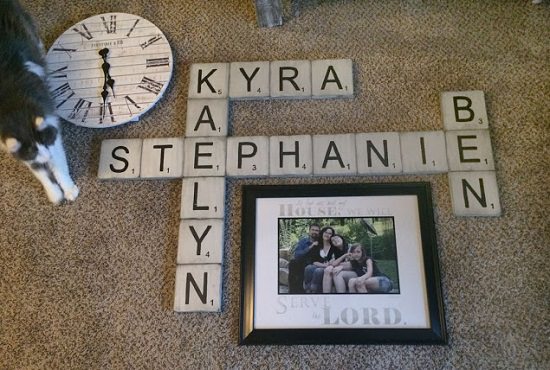 Display this beautiful scrabble tile wall art to spruce up your home decor. All you need are boards, printable letters, black craft paint, and a sanding block to complete this DIY.
5. Family Wood Scrabble Wall Art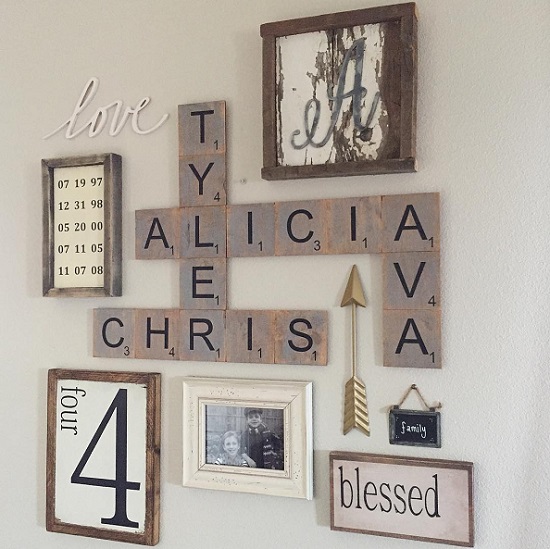 Easy to make and beautiful to look at, this family wood scrabbles wall art is a perfect decorative accent for any room.
6. Scrabble Wall Art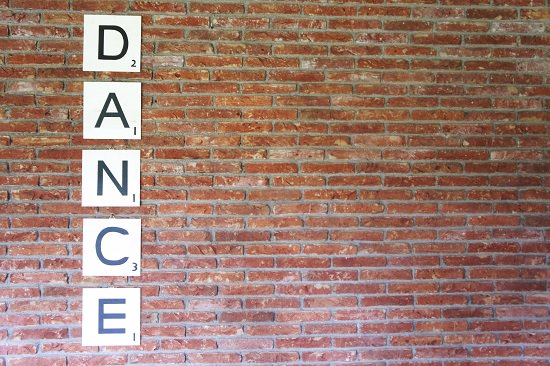 With the help of black foil, wooden squares, cutter, ruler, and curved scissor, you can imitate this scrabble wall art easily, without any hassle. For details, click here.
7. Easy DIY Scrabble Art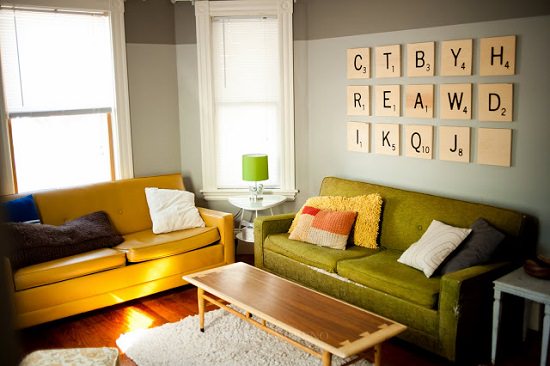 Get creative and turn your plain old living wall into beautiful decor with this DIY scrabble art. You don't have to be a DIY expert to complete this easy project.
8. DIY Scrabble Tile Gallery Wall Art
Add a rustic touch to your staircase wall by DIYing this wonderful scrabble tile gallery wall art. Watch the video to learn more.
9. Scrabble Wall Art On A Budget(DIY)
Looking for a budget-friendly scrabble art decor to heighten the look of your lonely wall in a jiffy? Then, this video tutorial is for you.
10. Magical Christmas Scrabble Wall Art
Bored with classic Christmas wall decors? This Christmas, consider decorating your home's wall with this magical scrabble art frame. This project is kid-friendly and looks adorable.
11. DIY Scrabble Tile Inspired Collage Wall Art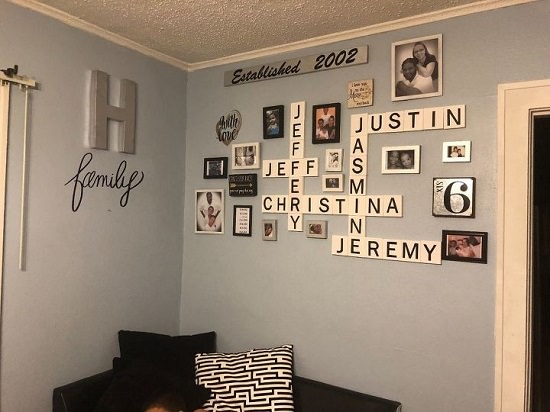 Use blocks, stencils, picture frames, stickers, and a sign to create this scrabble tile-inspired wall art. Details are here.