A pack of borax is not limited to some basic laundry chores, but its uses are numerous. Read on this article to know 53 fantastic borax uses!
Borax, also familiar by the name sodium borate, sodium tetraborate, and disodium tetraborate, is a naturally occurring powdery white mineral. It's used to eliminate stains, mold, mildews, and insects. Furthermore, borax has so many different uses that can ease your daily lifestyle.
Borax Uses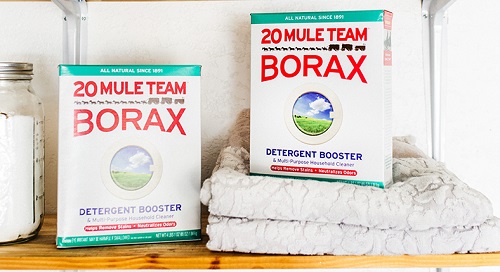 Below are some unbelievable borax uses that are capable of easing your day-to-day activities.
1. Make Some Snowflakes
You can make your snowflakes at home anytime using borax. This video will guide to the step-by-step details of making a snowflake at home. In the end, you can spray some glitter over the snowflakes for extra sparkles.
2. To Clean Violin Strings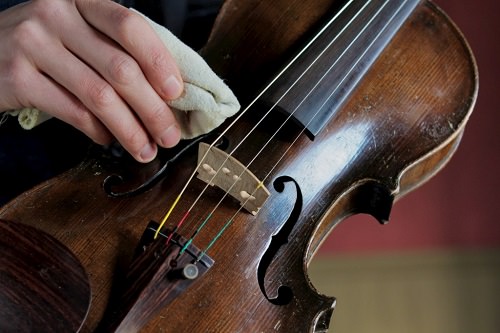 It's vital to clean the guitar/violin strings regularly to ensure a tight grip and better vibration of the strings, which eventually leads to better sound. For this, use a damp cotton ball to apply borax powder on each string. Once you cover all the strings, wipe off the borax powder with a wet cotton ball or a microfiber cloth.
3. For Untidy Baseball Caps
Baseball caps can get dirty after a tough game, and it's important to clean and prepare it for the next match. But instead of washing it with detergent or soap, try using borax. Put the cap in the dishwasher and fill the detergent cup with borax and run the cycle. Once the cycle completes, take out the cap and hang or put the cap in a place where it can air dry itself.
4. Eliminates Urine Odor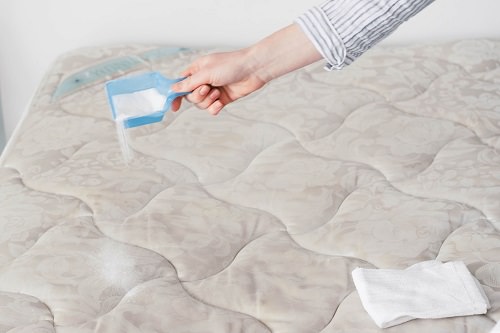 No one wants to smell the musty odor of the pee. If your kid or pet has wet the bed or carpet, then don't worry, try the all-natural deodorizer, borax. It does the job by neutralizing the uric acid crystals found in the urine. Check out this article to know the tutorial.
5. Get Rid of Silverfish
Silverfish are not dangerous to human's health, but it damages books and clothing. To eliminate them for good, borax is the solution. Spatter enough amount of borax in the attics, basement, under the appliances, sinks, around the tub and toilet along with their other hiding places. Let it sit for three days and then vacuum all the areas and discard the dust obtained immediately out of the house. It's advisable to keep your pets away from the places where you've spread borax as it can pose harmful threats to their health.
6. Control Other Insects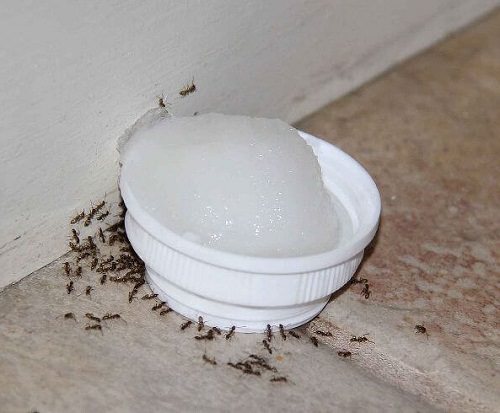 Borax is an excellent handy product to control insects such as wheat weevils and beetles. For this, spread a thin dusting of borax powder where these insects are hiding or tend to accumulate. It has a desiccating effect that kills the pests by dehydrating them.
7. Softens Hard Water
The majority of American houses (80%) have hard water that makes their clothes look dingy, dull, and feel rough. That's why it's better to use a water softening agent like borax while cleaning your fabrics. Check out this article to learn more.
8. Polishes Chrome Bathroom Fixtures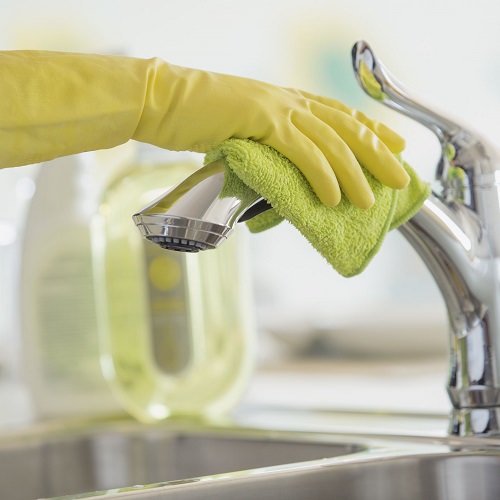 Over time, bathroom chrome fixtures become dull due to hard water, grime, and soap scum. But you can fix it by sprinkling a small amount of borax on the faucets. Then, wipe them with a wet sponge to restore their formal glory.
9. As a Fertilizer
Just like human needs nutritional elements to stay alive, plants need some as well. Boron deficiency causes several health issues to your favorite plant. As borax is derived from boron, using it as a fertilizer improves your plant's health. However, make sure not to use borax more than the recommended value as it can kill the plants. Follow this article to know the instructions.
10. Disinfect & Clean Garden Tools
To inhibit the spread of plant pests and other diseases, it's essential to clean and disinfect the gardening tools often. For this, combine a gallon of warm water with half a cup of household borax into a bucket. Then, soak all the dirty gardening tools into the mixture for 30 minutes. After that, rinse with water and air dry.
11. Garbage Disposal Cleaner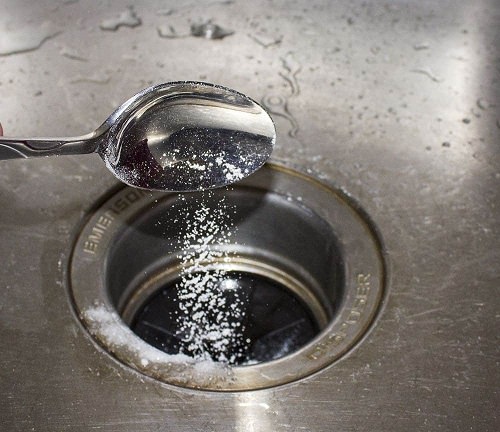 Everyone knows how smelly garbage disposal can be. To counteract this issue, empty 4 tbsp of borax into the disposal unit drain and leave it for half an hour or so. Once it's done, flush it off with a bucket of slightly warm water.
12. To Preserve Flowers
If you want to preserve the flowers from a special occasion, borax is the solution. It acts as a desiccant that naturally removes moisture from the petals & flowers, leaving behind the original shape and color. Check out this detailed tutorial to know how to do it.
13. Cat Litter Deodorizer
Don't know what to do with the annoying odor of cat litter? Try borax; it'll remove the odor. For this, pour 3-4 tbsp of borax into the cat litter box. This significantly reduces the foul smell and creates an odor-free atmosphere.
14. Mirror Stains Cleaner
To get a smear-free, shining mirror, pour 2 cups of lukewarm water and 1 tbsp of borax into an empty spray bottle. Shake it well and spritz on the dirty mirror and wipe off with a microfiber cloth.
15. Eliminates Humidifier Odor
Over time, a humidifier tends to develop mold and mildew, thereby produces obnoxious odor. To make it smelling fresh again, try the borax treatment. Add 1/2 cup of borax with a gallon of water into the humidifier tank. Run it for 15-20 minutes and empty the tank. Once it's done, rinse the tank with freshwater.
16. Slime Recipe Using Borax
Kids love to play with slime. You can use household borax to make homemade slime to spend time with your kids. It's an excellent way to create bonds with your little ones. Follow this step by step tutorial to make a sticky, gooey slime at your home.
17. To Kill Roaches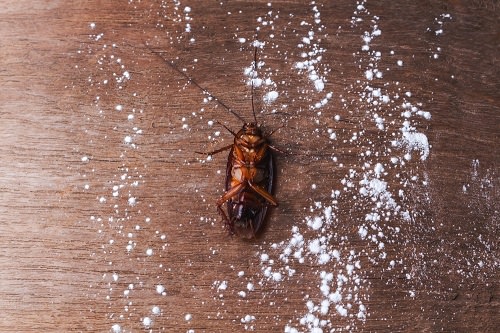 If you are always annoyed by roaches in your home. Try borax; it's an excellent home remedy to kill these unwanted guests. Make a combination of equal parts of borax and flour into a squeeze bottle. Now, shake it well and squeeze the mixture around the holes, crevices, drain pipes, and their other hiding places.
18. Weeds Killer
Every gardener knows eliminating weeds from the garden is a cumbersome task. Stop this constant hassle and give a try to the potent weed killer, borax. For this, combine 10 ounces of borax with 2.5 gallons of water into a sprayer. Then, spritz it on the weeds but don't saturate the soil.
19. To Eliminate Ants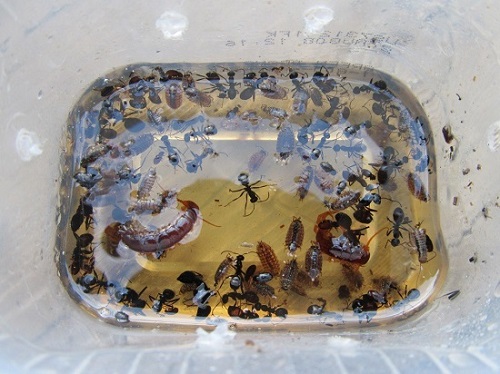 If you want to get rid of ants from your house and garden, then borax is for you. To make ant killing bait, mix 3/4 cup of lukewarm maple syrup with 1/4 cup of borax into a bowl. Now, drop a glob of this mixture using a spoon onto the trail of ants.
20. Remove Rust From Tools
To get rust-free garage tools, combine 1 tbsp of each borax and lemon juice with enough amount of water to make a lump-free paste. Apply this mix to the problematic tools and scour it properly with a scrubber. Once you're done, wash them with water and make sure to dry before storing them.
21. Remove Adhesive Residue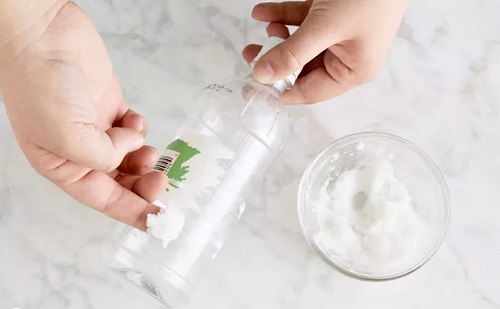 Instead of using commercial products to remove the pesky label or sticker, borax is an ultimate solution. Simply add 2 tbsp of borax with 1 tbsp of warm water into a bowl and mix them well. Then, spread the mixture on the area and rub off the sticky adhesive residue.
22. Unclog Drains
Borax and water, all you need to unclog a clogged drain. Pour 1/2 cup of borax with 2 cups of hot water into the drain. Wait for 15-20 minutes, then flush it off with tap water. Repeat this procedure until you get a clog-free drain.
23. To Kill Fleas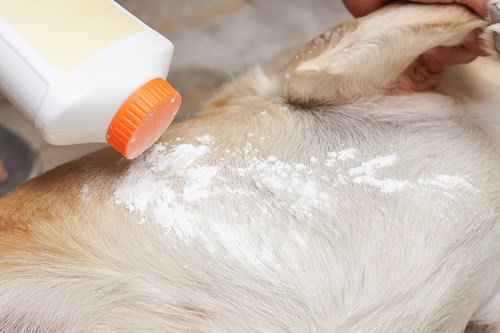 If you're looking for an all-natural treatment to get rid of the pesky fleas infestation, then you must try borax once. Take an empty coffee can and make holes onto its head. Pour 1 cup of borax with 2 tbsp of baking soda and jiggle it well. Now, sprinkle the mix on the fleas infected area.
24. Cookware Cleaner
To eliminate the stuck-on food from your porcelain and aluminum cookware, try borax. Not only it takes off the sticky burned-on food residuals, but it also makes them shinier as well. Pour 1/2 cup of borax into a sink of warm water and soak the dirty cookware into it. Keep it for a couple of minutes & wipe it off.
25. Whiten Yellow Pillows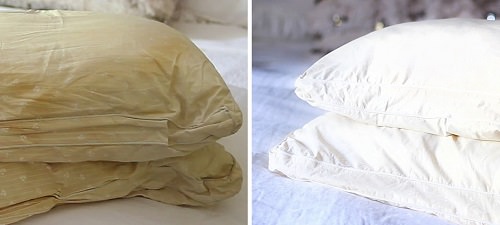 Not only your clothes become sloppy, but the pillows look yellow and soiled as well. This happens due to the body's natural oils that seep into the pillows. To whiten and brighten them again, use borax. Follow this tutorial to know more.
26. DIY Dishwasher Tablet from Borax
Ditch the store-bought dishwasher tablets by making your own at home. This DIY requires household borax, an ice tray, and a few other things. Read on this step by step tutorial to know how to make a lot of cost-effective dishwashing tablets.
27. Create Better Wicks for Homemade Candles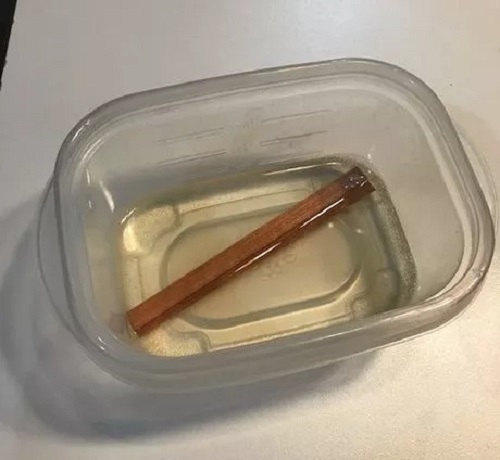 Treating wicks not only makes the candles burn longer and brighter but also lessens the amount of ash and smoke that generates during the process. For this, soak the wicks into a tbsp of salt, 3 tbsp of borax, and 1 cup of hot water for a couple of minutes. Let them dry and use them to make the candles.
28. Spruce Up Old China
Restore the old china sets to their former glory by cleaning them with borax. Simply add 1/2 cup of borax and 2-3 cups of slightly warm water into a bucket or tub. Soak the china sets into this mixture for half an hour or so. Then, rinse it tap water.
29. An All-Purpose Cleaner
Rather than buying expensive commercial all-purpose cleaner from the market, make one on your own using borax. Pour 2 cups of lukewarm water with 2 tbsp of borax into an empty spray bottle and shake it well. Your all-purpose cleaning agent is ready to remove dirt, grime, and stains from refrigerators, showers, and tubs.
30. Clean Car Upholstery
Borax is not only an insect killer, but it can clean your sloppy car upholstery as well. Don't waste your hard-earned money on car care. Instead, follow this homemade recipe that makes this job hassle-free and saves a lot of bucks.
31. To Mop Tile Floor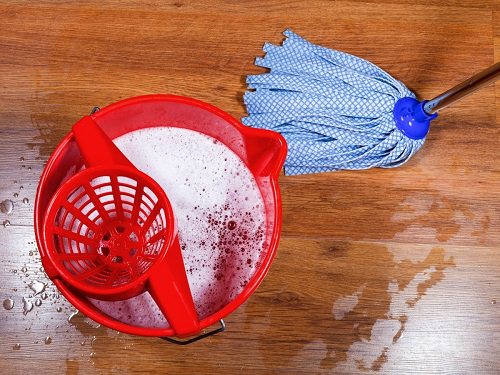 Make a mixture of two tbsp of borax with one gallon of water and use it to mop and clean the sloppy tile floors. Its abrasive qualities make tiles tidy and shinier. Repeat this method, twice a week, to maintain the cleanliness.
32. Freshen Smelly Shoes
Don't forget to clean your shoes as they can develop musty smell and mold over time. To freshen your smelly shoes, treat them with borax. Pour 3 cups of water and 2 tbsp of household borax into an empty spray bottle. Shake it well and spritz a sufficient amount of it into the shoes. Leave it for 15-20 minutes and wash properly.
33. Clean Laundry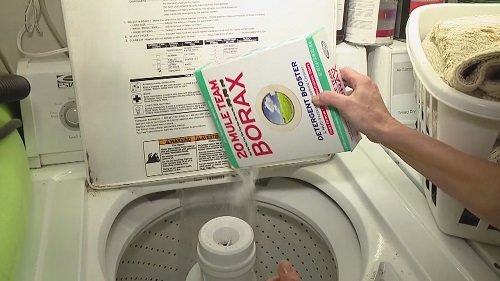 To get rid of any kind of stains from your clothes, add 1-2 tbsp of household borax along with the regular detergent in the washer load and run the machine. Whereas for smelly linens, soak them in a combination of 2 quarts of water with 2 cups of borax for a couple of hours, then rinse with water.
34. For Pre-soaking Clothes
When your clothes are heavily stained, a normal wash cycle is not enough. In that case, pre-soaking with borax makes a huge difference. Simply follow this tutorial to know how to pre-soak your clothes using the household borax.
35. Homemade Laundry Detergent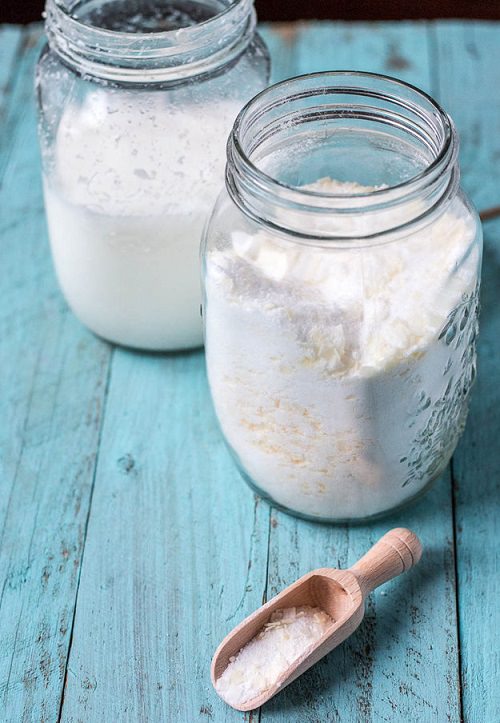 Ditch the store-bought expensive laundry detergents and DIY it at home by reading this short how-to. It works by boosting the effectiveness of other cleaning ingredients of the detergent.
36. Toilet Bowl Cleaner
Get shinier toilet bowls just like the store-bought commercial products with the help of borax. Sprinkle half a cup of household borax into the toilet bowl. Scrub it with a toilet brush, and you are done. The results are quick and satisfactory.
37. Clean Outdoor Furniture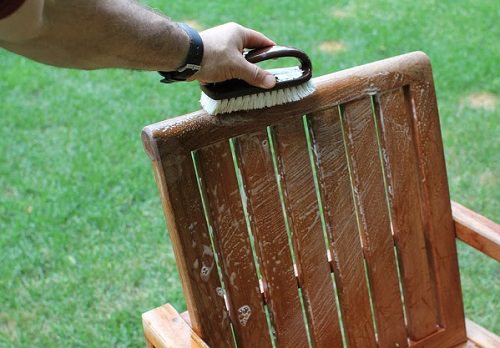 Regular cleaning of the outdoor patio furniture is a must to prolong their life. You can easily do this task by combining 1 tsp of each dish soap and borax with 1 quart of lukewarm water into a spray bottle. Remember to shake it well and spritz it all over the furniture. Then, wipe them with a clean cloth.
38. Deodorize Mattresses
To get rid of the foul odor from the mattresses, borax is the ultimate solution. First, spritz a light mist of water on the problematic mattress area. Then, rub enough amount of borax using a damp sponge. Wait until the mattress dries properly, then collect the borax powder using a vacuum.
39. To Kill Mouse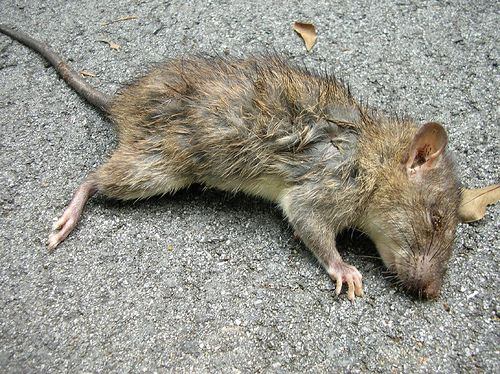 A mouse is not only dangerous for human health, but it damages your stuff as well. To eliminate them quickly, prepare a mixture of 1 part of borax, two parts of powdered sugar, and a few grains of bird seeds into a bowl. Spread the mixture into the holes, under the appliances, and other potential hiding places of a mouse. Make sure to guide your pets and kids to stay far away from the mix.
40. Clean Brushes & Combs
Borax is an all-rounder that can clean your brushes and combs. For this, add 1 tbsp of borax, 3-5 drops of dish soap, with 1.5 cups of lukewarm water into a container and mix them well. Now, soak your dirty brushes & combs into it for an hour or so.
41. Remove Pencil & Crayon Marks From Walls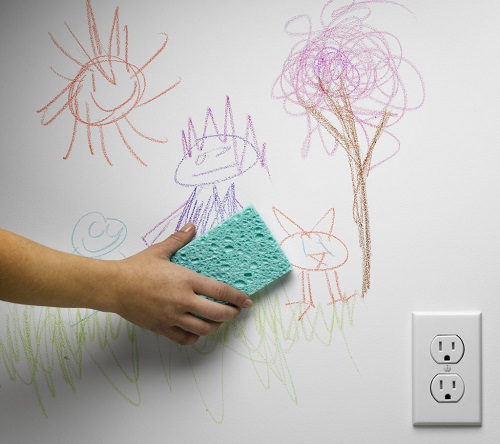 Kids love to be creative on the walls and end up staining the walls with crayons and pencils. With the help of borax, you can quickly get rid of the stains on the walls. Simply combine 1/2 tbsp of borax with 1/2 cup of lukewarm water in a bowl. Apply it on the walls using a sponge to remove the pencil and crayon marks.
42. Homemade Dish Soap
Instead of using expensive commercial dish soap, try this cheap all-natural liquid dish soap recipe. This DIY needs a little amount of warm water, borax, essential oils, and grated bar soap. Check out this article to know more.
43. Bouncy Ball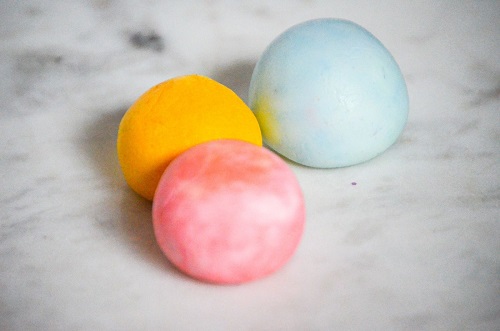 Make this homemade super bouncy ball with the help of borax and some few ingredients for a fun science activity with kids. The only thing you've to do is to follow this tutorial.
44. Sanitize Outdoor Furniture
Before using your outdoor porch or patio furniture, it's vital to sanitize them properly as they can be a potential breeding ground of mold and mildews. Borax will disinfect any kind of furniture surfaces like wood, plastic, or metal. First, pour borax on a dampened sponge and rub the furniture for a couple of minutes. Wait for 5-10 minutes & then wash it off with water.
45. Anti-fungal Foot Soak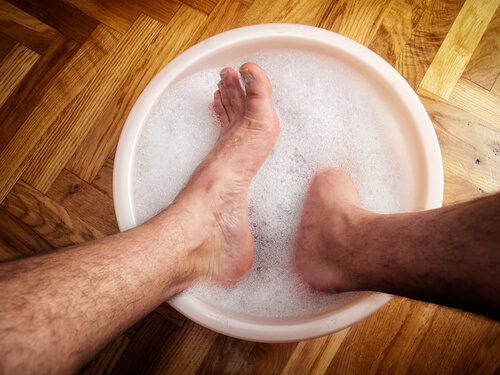 As borax has anti-fungal qualities, it can be used to eliminate foot odor. Make a foot soak by adding five drops of rosemary essential oil, with 1/2 cup of each borax, and baking soda into a tub. Mix the ingredients well and soak your foot for 5-10 minutes.
46. DIY Floam
Floam is a type of slime having tiny polystyrene balls and can be mold-able in various shapes. Make your own sticky, gooey floam for your children by following this step-by-step instructive article.
47. Kill Tree Stumps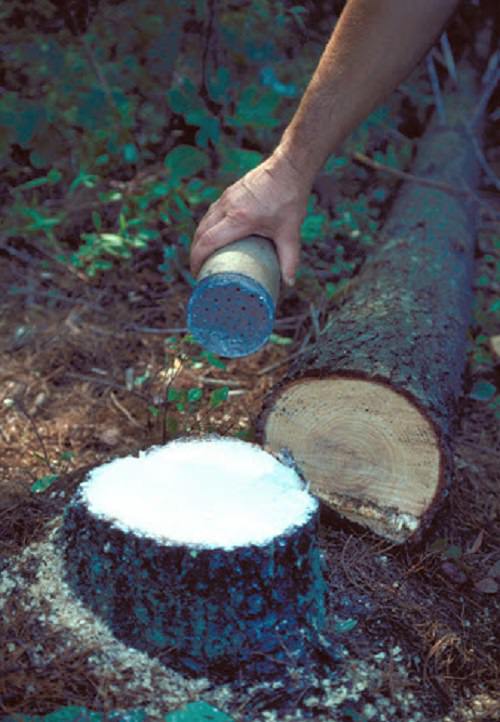 To get rid of tree stumps from your yard or garden, sprinkle a lot of household borax on and around the stump properly. Wait for a day or two to notice the results. If this remedy does not work for you, then try diesel to get rid of tree stumps.
48. DIY Febreeze
Instead of using a store-bought febreeze, you can make it easily with borax in a couple of minutes. Febreeze is an excellent product to get rid of the foul odor from carpets, vehicles, and upholstery. Follow this DIY to know more.
49. Clean Pet Beds
After playing outside, you never know what kind of things your pets can take to their bed. If you are unable to wash their beds every single day, then sprinkle a sufficient amount of household borax on their beds and brush it off. This will eliminate any kind of insects and pests.
50. Clean Carpet Stain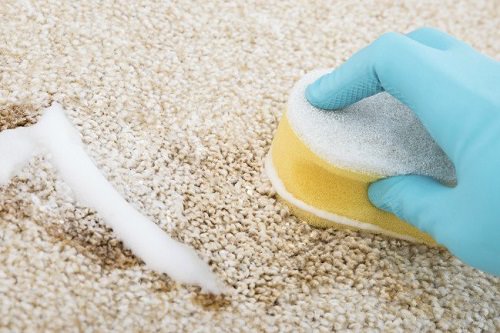 Try the versatile all-natural borax to restore the formal glory of your carpet. Simply, make a mixture of 1/2 cup of each borax and hydrogen peroxide into a container. Now, apply it on the stained carpet and let it sit for 3-5 minutes. Then scrub it with an old toothbrush and run the vacuum later.
51. Teapot Cleaner
Pour 1 tsp of each borax and laundry detergent (any brand) with enough amount of water into a teapot or coffee pot. Then, place it on the stovetop to boil for a few minutes. After that, let it cool and rinse with water. This method makes the pots clean and shiny again.
52. Soak Liquid Stains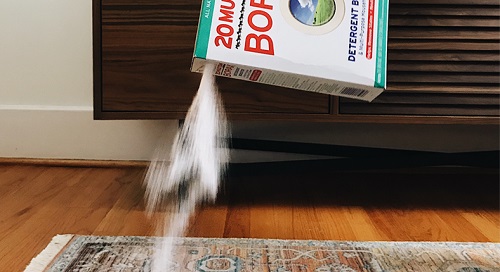 Don't know how to instantly clean the liquid stains from your carpet or hard surface, then give borax a try. Sprinkle a sufficient amount of borax on the liquid stain. Leave it for 20-25 minutes to do its magic. Once it's done, wipe it off and vacuum as usual.
53. Put Out the Fire
Last but not least, borax is an ideal fire retardant to inhibit the fire from spreading. Just throw a lot of borax on the fire, and it'll do the trick. However, always carry a fire extinguisher as well.
Word of Caution
Before using borax, make sure to wear hand gloves and a face mask. Most importantly, avoid its usage where kids and pets might have access to it. It's necessary to follow these preventive measures because borax can cause some severe health issues. However, it makes your daily activities a lot easier if used cautiously.
Final Thoughts
With keeping in mind the above precautions, you can reap the numerous advantages of these borax uses, for sure. If you know any other borax uses, then feel free to hit the comment button below.