Vaseline petroleum jelly is a safe product for every skin type. Besides skin care, Vaseline uses are numerous and mind-blowing. Discover them below!
Vaseline Uses
Below we have collected some of the interesting and mind-blowing Vaseline uses that can simplify your life for sure.
1. Stain Remover
Vaseline is an excellent makeup stain remover. Take a glob of Vaseline on a wet washcloth and rub it gently on the stained spot. After that, wash your clothing, pillow, blankets, or sheets usually.
2. Paint Nails Without a Mess
If you are not coordinated while applying nail polish, then it might get on your skin. To counter this issue, Vaseline is your best bet. Before polishing your nails, spread a thin layer of Vaseline on the cuticle & the skin around your nails with a cotton swab. Once the polish is dried, rinse your hands with water or wipe off the excess Vaseline.
3. Heals Cracked Heels
Vaseline is a perfect home remedy to heal cracked heels. Before going to bed, apply a thick layer of petroleum jelly on your cracked heels and put the socks on. This method works as it creates a sealing barrier that locks in the moisture, thereby reduces dryness and cracking.
4. Vaseline on Eyelashes
Instead of using mascara, try Vaseline to get luscious, fuller, and thicker eyelashes. Head on to this instructive step-by-step tutorial to know more about this beauty hack.
5. Leather Polish
Polishing leather products with Vaseline not only bring back their original shine but also prevents cracking as well. This hack is safe for both leather and patent leather items, however, don't use it on rawhide leather. Just put a small glob of Vaseline on a clean, lint-free cloth and apply it all over the leather product.
6. Gentle Makeup Remover
No need to waste your hard-earned money on costly makeup removers when you have a jar of Vaseline handy. It's a cost-effective tool that gently removes all kinds of makeup products such as eyeliner, mascara, shadow, and false eyelashes glue. Check out this video for more help.
7. Removes False Eyelash Extensions
Vaseline is not only an amazing skin moisturizer, but it also removes false eyelash extensions as well. This hack works as Vaseline softens the bond between the real and fake eyelashes. Visit here to know the detailed how-to.
8. Ear Care
If you're feeling pain while sliding the earrings in & out of your ear, then try Vaseline. Rub a small amount of this petroleum jelly over the earlobes as well as on the studs and hooks.
9. Homemade Lip Balm
Ditch the store-bought lip balm and make one for yourself with Vaseline & kool-aid. Take inspiration from this DIY, probably the most interesting and fantastic Vaseline uses of all.
10. Prevent Nail Polish Bottles From Sticking
Often, nail polish bottles get stuck, and no matter how much you try, it doesn't open. It happens because of the dried lacquer that locks up the lid. To prevent this condition, apply a sufficient amount of Vaseline on the neck of the bottle and under the cap using a cotton swab.
11. DIY Vaseline Scrub
This vaseline body & face scrub not only makes your skin hydrated but also exfoliates the dead skin as well. All you need is 2 tbsp of Vaseline, 1 tbsp of sea salt, and this DIY.
12. Preserves Razors
Keep your razor blades fresh and safe for longer, with the help of Vaseline. Coat the blades of your reusable razor with a thin layer of Vaseline using a cotton swab after every use. However, dry it first before using this hack.
13. DIY Highlighter
Instead of using costly highlighters, try Vaseline. It's an ideal highlighter and works well with every skin tone. Go through this article to copy this genius hack.
14. Customize Your Makeup Products
The best part about Vaseline is that you can customize your makeup products as you desire. For instance, combine a little bit of Vaseline with a blush color to make it a lip gloss. Or you can convert the lipstick into a blush.
15. Tame Your Frizzy Hair
Not only Vaseline makes your hair a little bit shiny but also tames frizziness as well. Take a pea-sized amount of Vaseline on your fingers and apply it on the top of frizzy hairs and flyways.
16.  Prevent Split Ends
Rubbing a generous amount of Vaseline on the ends of your hair prevents split ends. Keep it overnight, and rinse your hair, as usual, the following morning.
17. Hair Styling Gel
If you run out of your favorite tresses styling product, then Vaseline is the best alternative. Rub a little bit of vaseline jelly on your palm and fingers and run your hands all over the hair and make the desired style.
18. Removes Chewing Gum
Eliminating stubborn chewing gum from your kid's lovely hair is quite a menace. A jar of Vaseline is all you need to fight against this issue. Just apply a sufficient amount of Vaseline on the gum and around the affected area. Then, massage until the gum loosens out. After that, remove it with your finger and wash it with shampoo.
19. Protect Skin From Hair Dye
While applying the hair dye, protect your facial skin, ear, and hairline from staining, with the help of Vaseline. For this, spread a thin layer of Vaseline along your hairline, ears, and all your face.
20. Softens Cuticles
Cuticles can become dry and cracked due to frequent hand washing. Make them soft and supple with the moisturizing properties of Vaseline. Dip a cotton ball or swab into the container of Vaseline and apply it on the cuticles. Redo this home remedy twice a day for positive results.
21. For Unruly Eyebrows
Hold those havoc creating, unruly eyebrows in place using the all-natural versatile Vaseline. Dab a little amount of Vaseline on the brows and then run a comb to do the trick.
22. Vaseline on Wounds
Vaseline can also help in case of a paper cut, scrape, or a small wound. First, gently clean the area with mild soap and water. Then, rub a thin layer of Vaseline petroleum jelly on the wound and cover the skin with an adhesive bandage. Redo this process every day for optimum results. But if your injury is severe and very painful, then consult the dermatologist first.
23. Make Perfume Last
To make the fragrance of your perfume last longer, use the cheap wonder product- Vaseline. Before using perfume, apply a little bit of the petroleum jelly on your pulse points, i.e., wrists, neck, inner elbows, behind your knees, & on your ankles to make the scent last all day.
24. Ensures a Flawless Self-Tanning
Orange streaks, muddy elbows, and awkward stains in between your fingers are some of the unfortunate self-tanning mistakes. Counter this issue by dabbing a generous amount of Vaseline on your wrists, knees, elbows, and ankles before using your fake tanning product.
25. Keep Car Batteries Terminals From Corroding
Along with washing, changing oils, and preventive maintenance of your car, its battery requires some attention too. Batteries terminals are prone to corrosion; that's why use Vaseline petroleum jelly to prevent it from corrosion. Read on this article for the how-to.
26. Removes Stuck Rings
Is your ring stuck? Vaseline comes to the rescue. Apply a bit of Vaseline on the ring and the surrounding skin and wiggle the ring slowly until it comes out easily.
27. Natural Moisturizer
Vaseline is made for moisturizing dry and cracked skin. However, being an occlusive, instead of adding moisture, it creates a barrier around the skin to seal the existing one. It's perfect as an after-shower face and body lotion. Rub a sufficient amount of Vaseline all over your body after taking a shower.
28. Vaseline As a Rust Inhibitor
Garage tools are prone to rust, no matter how you store them. Vaseline is an effective rust inhibitor because it repels water and not evaporates like the other protective oils. Spread a layer of Vaseline all over the tools and store them properly.
29. Silences Squeaky Hinges
Stop the irritating squeaking sound of your windows, doors, and cabinets hinge with the help of Vaseline. Apply it on the hinges properly using a cotton swab, and you are done; it should eliminate the squeaking.
30. Vaseline for Diaper Rash
Diaper rash in babies can happen due to wet diapers, skin sensitivity, and chafing. According to this authentic source, Vaseline is a go-to product that reduces the risk of diaper rash. After a bath, dry your baby's bottom properly and rub a sufficient amount of Vaseline on the bottom, and put on a clean diaper afterward.
31. Fix Stuck Zippers
At some point in your life, you may have faced the issue of stuck zippers. You can't unstick it, no matter how much force you apply. Vaseline and a cotton swab are all you require for this quick lifehack. Dab the cotton swab into the jar of Vaseline and apply it on the zipper thoroughly. Jiggle it a bit, and with a minimal force, you will be able to unzip the stuck zipper.
32. Eye Shadow Brightener
If you are eager to make your eye shadow more vivid and appealing, then Vaseline is your new best friend. Go through this informative article to know more about this genius hack.
33. Restore Wood
Don't know how to remove the watermarks & minor scratches from your wooden furniture or parquet? Fix the minor damages and restore their original finishing by coating the wooden surface with Vaseline and wait for 22-24 hours. After that, work it into the wood using a clean, dry cloth and take off the excess.
34. Softens Refrigerator Gasket
The refrigerator's door gasket plays a vital role in the cooling process. If it gets dried or damaged, then it won't seal properly and will cause a number of issues. With the help of Vaseline jelly, you can soften the gasket in no time. Check out this article for more info.
35. DIY Vaseline Slime
Do you know, you can make a gooey and fluffy borax-free slime with Vaseline? If no, then watch this step-by-step instructional video that'll help you out.
36. Post-Waxing Irritation
If you are having post-waxing irritation, then spread a thin layer of Vaseline immediately after. It'll soothe the irritation and keep the moisture intact.
37. Lip Balm From Broken Lipstick
Transform your broken lipstick into a tinted lip balm with Vaseline jelly, coconut oil, and an empty chapstick. Go through this amazing instructive article to make a lip balm for yourself.
38. Vaseline for Sunburn
Are you experiencing minor sunburn, then apply a generous amount of Vaseline all over the affected area. However, in case of severe sunburn conditions, consult your dermatologist first.
39. Protect Surfaces While Painting
Instead of using painter's tape, try the cost-effective Vaseline petroleum jelly for your wall painting jobs. To protect certain areas from paint, apply a thin layer of Vaseline on window glass, door hinges, knobs, and the edges of linoleum, tile, or wood floors. Once you've finished the task, clean it with a wet rag.
40. Distressed Paint With Vaseline
Take your craftiness to another level by making a distressed paint effect on furniture or walls. Watch this video to make a piece of art yourself.
41. Keep Glue Fresh
Vaseline not only keeps the glue fresh but also prevents the cap from getting stuck due to dried glue. For this, apply a little bit of Vaseline under the cap and around the rim.
42. Fix Frozen Locks
People who live in cold places, often face the issue of frozen car locks. Spread a thin layer of Vaseline jelly on both lock and key. Then, insert the key into the lock, work it back & forth a few times to coat the mechanism.
43. Light Bulb Lube
To take off a stuck light bulb from its socket, apply a small amount of petroleum jelly over the bulb's thread before screwing it in. This method enables you to unscrew the bulb quickly and hassle-free
44. Prolong Pumpkins
Make your Halloween pumpkin last longer using a generous amount of Vaseline petroleum jelly. This method prevents decaying and maintains its freshness as well. Read this article for details.
45. Ward Off Pests
Only a gardener knows how much it's important to eliminate the aphids or scale from a fruit tree as a severe infestation weakens the plant, and it may die. But don't worry, with this Vaseline trick, you can ward off the pests effectively.
46. Eliminates Soap Scum
Over time, soap scum gets deposited on the faucets and bathroom tiles and leaves a crusty film, making it hard to take off. With the help of Vaseline, you can remove the soap scum quickly and without any hassle. Apply a small amount of this petroleum jelly on the faucets and tiles. Then, wipe and buff with a clean, dry cloth.
47. Soothe An Itchy Scalp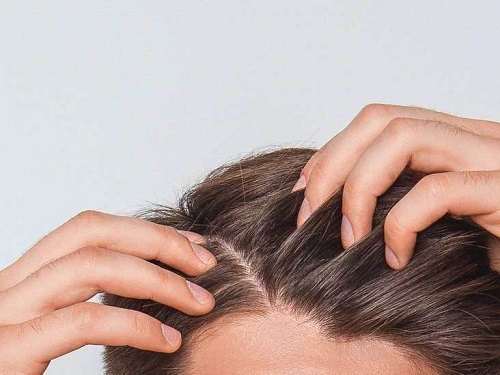 Massaging a sufficient amount of Vaseline on your scalp lessens itching and dandruff. Leave it for 15-20 minutes, then wash it off with shampoo followed by a hair conditioner.
48. As a Mustache & Beard Styling Gel
Keep your unruly beard and mustache in place with Vaseline petroleum jelly. Rub a pea-sized amount of Vaseline on your palm and apply it all over your beard and mustache.
49. Prevents Doors From Sticking
If you are living in those areas where the freezing temperature is common, then your car or van doors can get stuck often. Solve this issue by rubbing Vaseline around the door's rubber seal and see the magic.
50. Calm Bug Bites
Get instant relief from bug bites itching using the plain old Vaseline jelly. Massage a dab of it on the problematic body part, and you are done.
51. Keep Chafing At Bay
Chafing can happen due to skin-on-skin rubbing (thighs rubbing together) and fabric-on-skin rubbing (sports bra straps cutting into your shoulder). Fortunately, this condition can be easily prevented with Vaseline jelly. For a smooth and pain-less glide while running and exercising, slather your usual hotspots such as thighs, groin, armpits, and nipples with Vaseline.
52. Remove Candles Wax
Candlesticks are beautiful, however, they can create quite a mess by dripping off the liquid wax. Remove those dried wax with the help of Vaseline jelly. Rub a glob of it on the wax and leave it for a few minutes before cleaning with a dry rag.
53. Clean Up Smudges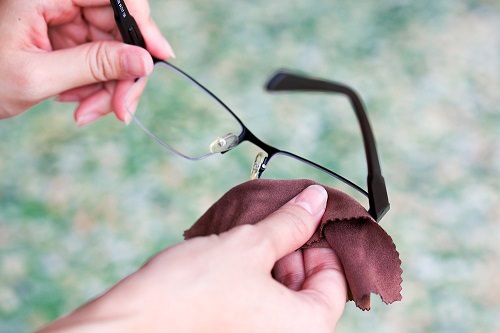 Give your bathroom mirror or eyeglasses a sparklingly clean look with Vaseline. Take a glob of this petroleum jelly on a clean lint-free cloth and wipe the mirror or eyeglasses to buff the streaks away.
54. As a Fire Starter
Make a fire starter for camping trips, grills, and backyard pits. All you need is a jar of Vaseline, a cotton ball, and this DIY.
55. Keep Shampoo Out of Eyes
While taking a shower, prevent the shampoo from getting in your eyes by applying a bit of Vaseline just above the eyebrows.
56. Makes Elbow Soft
Soften your elbow's dry skin with the help of all-natural Vaseline. Before going to bed, rub a sufficient amount of Vaseline on the elbow and then put on an open-ended sock. However, don't use this hack if you have any kind of skin-related condition.
57. Homemade Slug Repellent
Protect your container plant from the little pesky slugs and snails by repelling them with Vaseline jelly. Watch this video to imitate this hack.
58. Repels Pests From Home
To keep those tiny ants and other pests far away from your home, try your very own original Vaseline jelly. Applying its light coating on windowsills and door thresholds will repel the pests.
Word of Caution
Some websites suggest using Vaseline petroleum jelly to speed up the healing process of new tattoos. However, avoid using it as it makes the condition worse. But you can use it on old tattoos if your skin is dry. Also, don't use Vaseline on your pet's paws to avoid mishaps.
Final Thoughts
After reading the above vaseline uses, you'll always keep a bottle of Vaseline handy. Don't forget to share this informative article with your family and friends. If you know any unique Vaseline uses apart from the ones mentioned above, then you can share it in the comment section.