Looking for some striking yet affordable options to enhance your cupboard's look? Try out these brilliant DIY Cabinet Door Ideas today!
Whether you want to make new custom cupboard doors or would like to update the existing ones on a budget, these DIY Cabinet Door Ideas are for you.
Have a look at some amazing blue kitchen cabinet ideas here
---
DIY Cabinet Door Ideas
1. Glass Cabinet Doors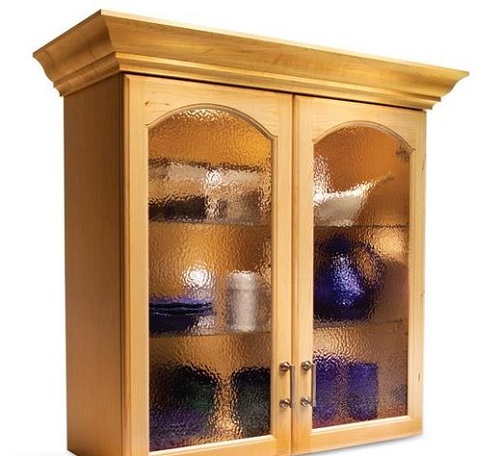 Add a dramatic designer touch to your kitchen space in a few hours with glass cabinet doors. The details are here.
2. DIY Simple Shaker Cupboard Doors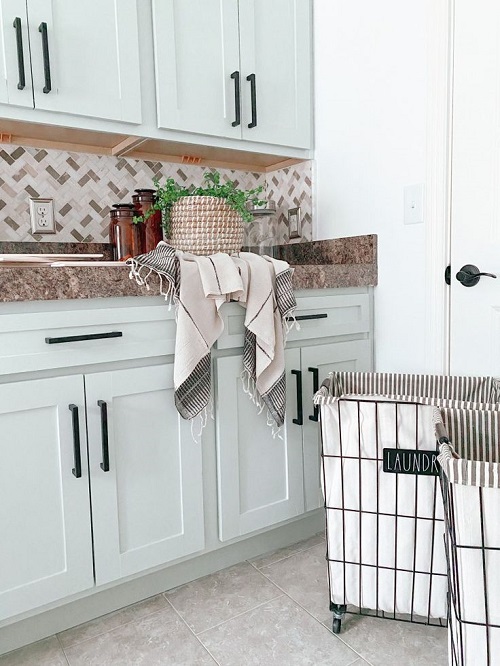 Recreate these shaker doors to give your dull cupboards a farmhouse-style look. Get the instructions here.
3. Classy Cabinet Doors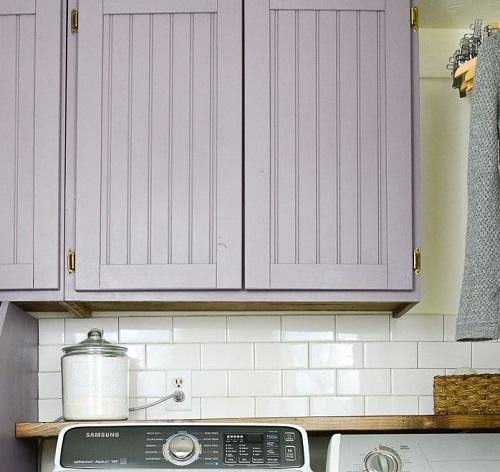 Using woodworking techniques and this tutorial, you can build classy plum-colored cabinet doors without spending a fortune.
4. DIY Cabinet Doors With Trim Molding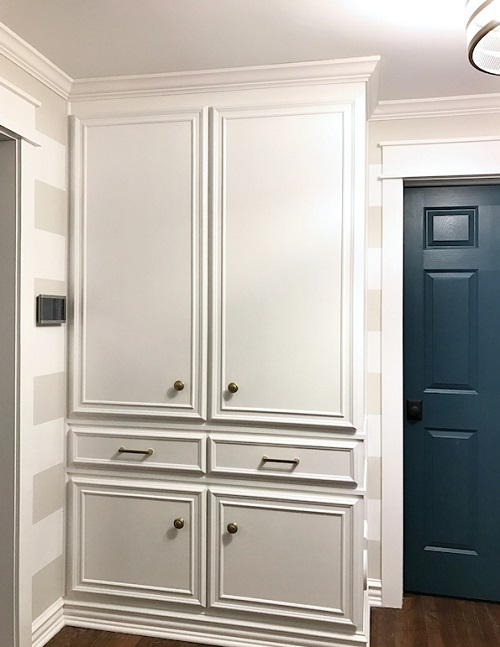 Doors adorned with trim molding make this hallway cabinet a focal point. It's time-consuming but totally worth it. Read more here.
5. $100 Cabinet Doors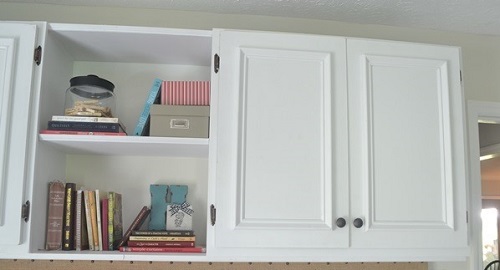 If you want to make doors for your cupboard but can't spend more than $100, this article might be for you.
6. Wooden Kitchen Cabinet Doors DIY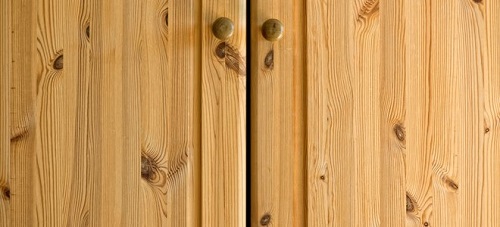 Wooden doors give the cabinets a richer look. Build them from scratch using this DIY.
7. Flat Panel Cabinet Doors Idea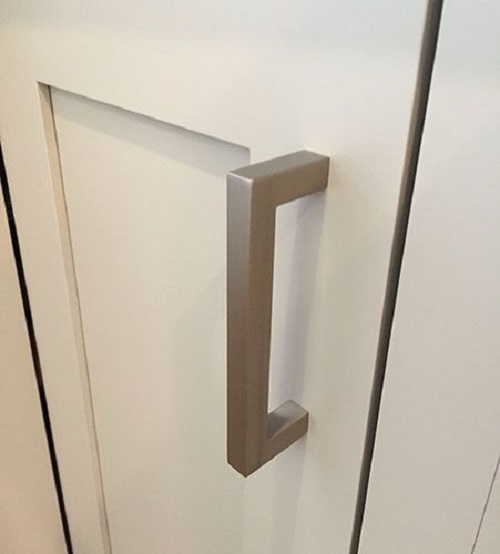 Made with poplar wood, glue, and some hardware, these flat panel cupboard doors look great and sturdy. Hop to this article to know more.
8. Custom Kitchen Cabinet Doors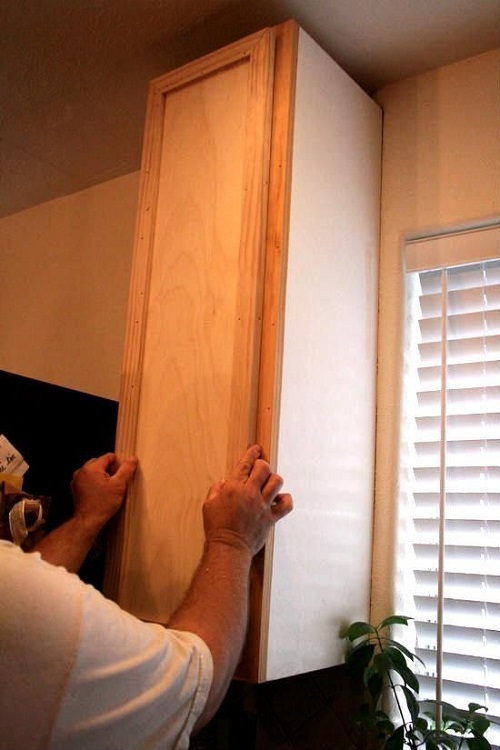 Gather pine plywood, trim, wood glue, brad nails, and a few woodworking tools to build this custom kitchen cabinet door.
9. Frame and Panel Vanity Cupboard Doors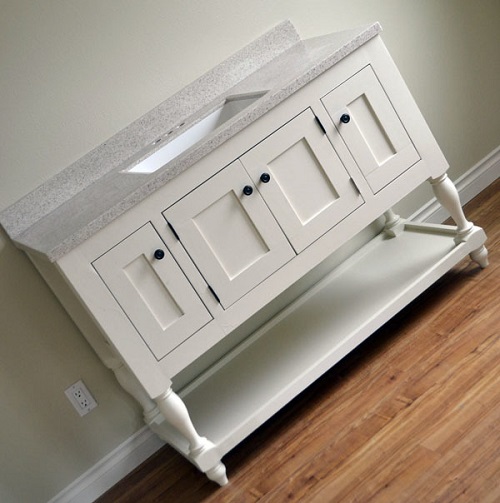 Here's the easiest way to build your own frame and panel cabinet doors for the bathroom vanity.
10. Plywood Shaker Cabinet Doors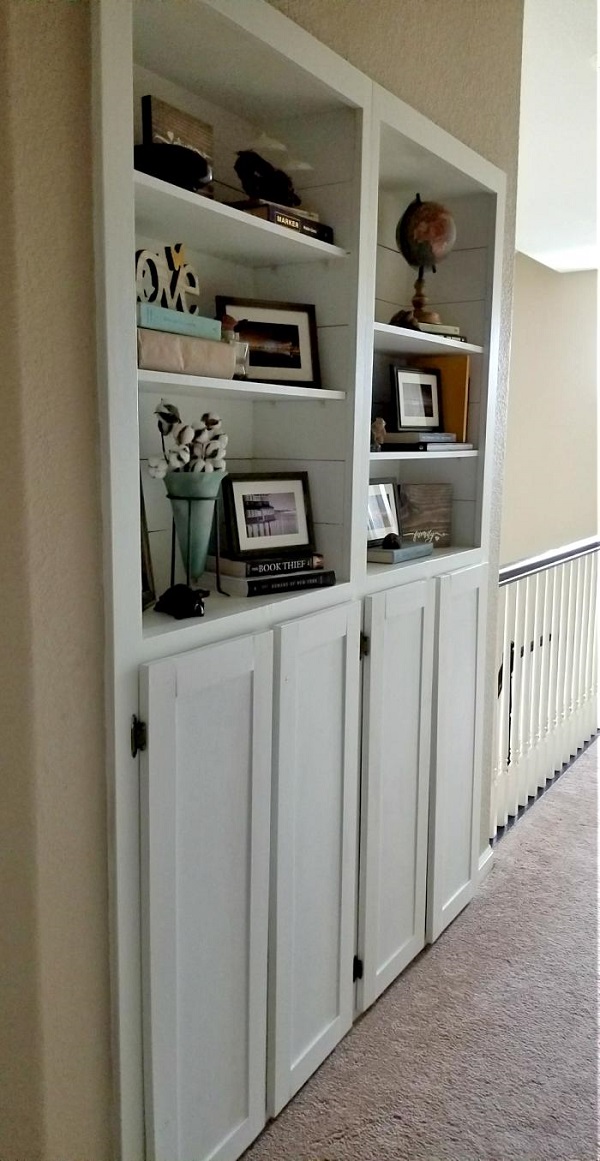 Want to make shaker cupboard doors but don't have a router? Check out this article to make doors without special tools.
11. Tongue and Groove Cabinet Doors
Learn how to make tongue and groove cabinet doors using grain lumber, table saw, and woodworking skills in this video.
12. DIY Sliding Doors for Cabinets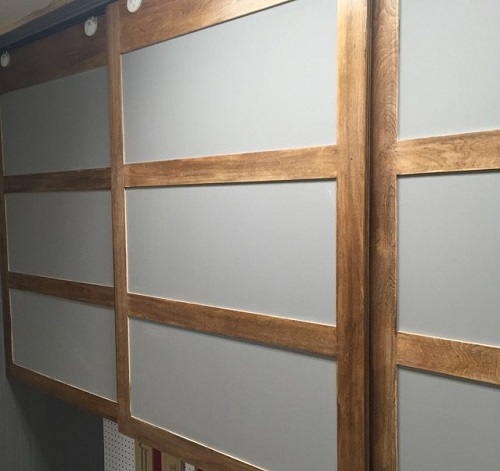 Instead of replacing your old cabinets, swap their doors with sliding ones to enhance the visual appeal. The details are here.
13. Great Looking Kitchen Cabinet Doors
Take inspiration from this video if you don't know what type of doors are best for your kitchen cabinets.
14. Plywood Cabinet Doors
If you have DIYing skills, plywood, and power tools, consider putting them to good use with this project.
15. Raised Panel Doors with Solid Wood
Save some bucks and give your living space a timeless appeal by making these raised panel doors for your cupboards.
16. Cabinet Doors with Arches
These cabinet doors with arches go quite well with every home interior. It's easy to DIY but a time-consuming project.
17. Rustic Barnwood Kitchen Cabinet Doors
This is one of the gorgeous DIY cabinet door ideas on this list that can give a rustic theme without spending much money.
18. Shaker Style Cabinet Doors with Beadboard Panels
Shaker-style custom cupboard doors bring a classic feel to the space and blend seamlessly with the rest of the interior.
19. DIY Faux Shaker Cabinet Door
Made with birch plywood, this modern faux shaker cupboard door is aesthetically pleasing.
20. Tambour Sliding Console Cabinet Doors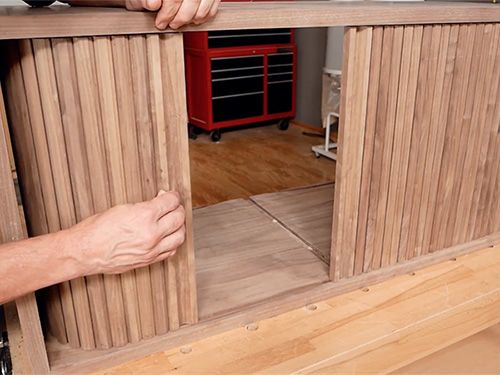 Learn how to install a set of tambour doors in a console cabinet in this detailed tutorial. It's one of the best DIY cabinet door ideas.
21. DIY Hessian Cabinet Doors
If you don't want to DIY cabinet doors from scratch, use hessian fabric, pretty legs, wooden handles, and this article to jazz up the existing door's look.
22. Chicken Wire Cabinet Door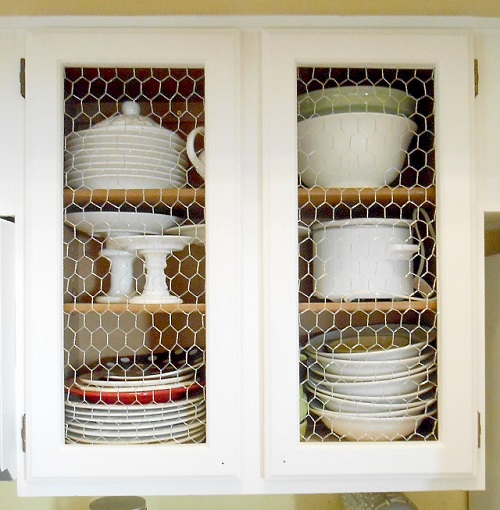 To breathe new life into your kitchen cupboard, remove the inset panels of cabinet doors and replace them with chicken wire.
23. Spray Paint Glass Doors
If woodworking is not your strong suit, simply paint the glass doors of your cupboard instead of a complete overhaul.
24. Beadboard Cabinet Doors
The DIYers in this video tutorial cleverly turned their old Walmart bookshelf into a chic cabinet with beadboard doors.
25. DIY Cabinet Doors Without Special Tools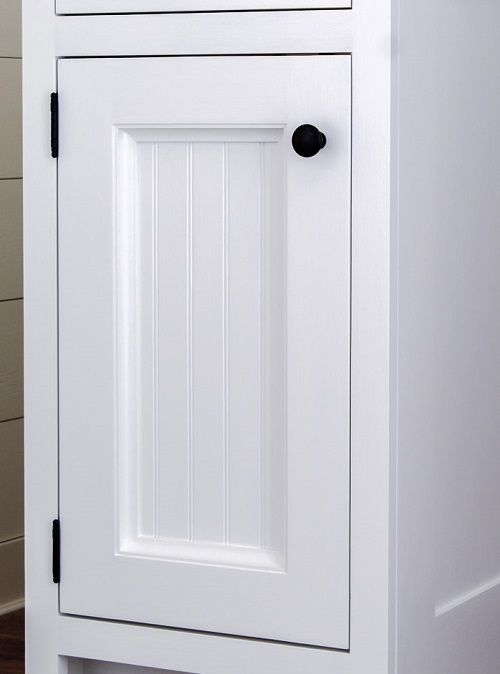 Here's an easy, sure-fire way to build attractive doors for cupboards with standard tools, and the best part is you don't need a router.
26. Mini Barn Doors for Cabinets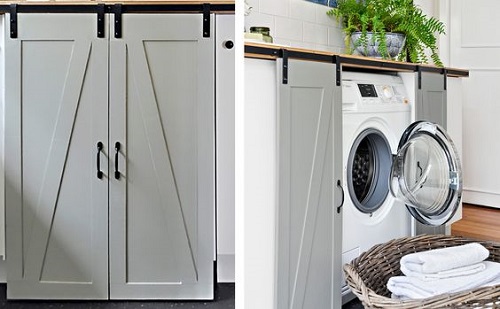 Add a rustic touch to your laundry room by putting together these mini barn cabinet doors that conceal the less-than-lovely appliances.
27. Sliding Barn Door for a Media Cabinet
A sliding barn door is a perfect solution for a media cabinet. It lets you easily access the stuff and hide them when they're not in use.
28. Van Overhead Cabinet Doors
Get inspiration from this video to build overhead cupboard doors for your van and increase storage space.
29. DIY Chalk Painted Laundry Room Cabinet Doors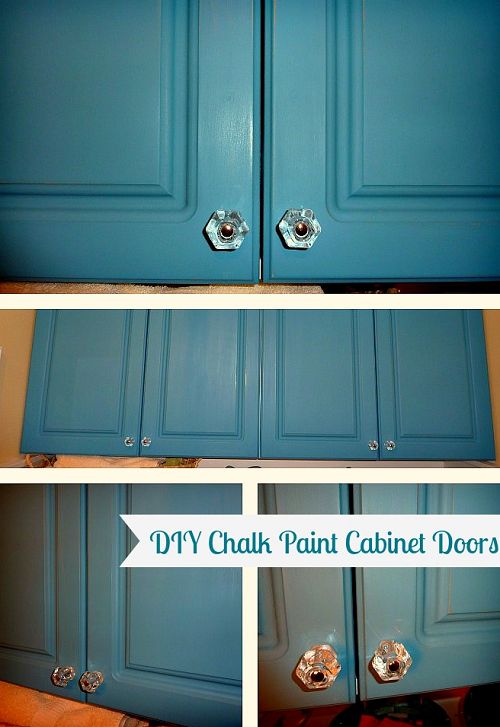 Rather than installing new cupboard doors, spruce up the existing ones with chalk paint and a little creativity. The instructions are here.
30. Custom Doors for IKEA Cabinets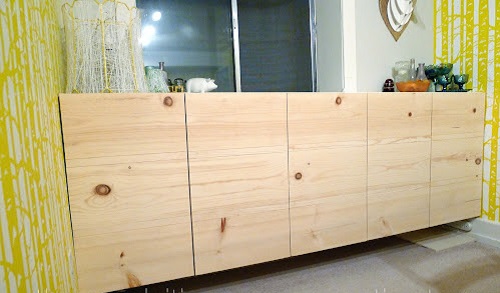 Are you planning to make custom doors for your IKEA cabinet? This article fits the bill.
Here are some fantastic kitchen cabinet top decor ideas