Take your overall appearance and crafting skills to another level with these stylish handmade Heishi Beads Bracelet Ideas!
Handmade wearables are perfect for gifting purposes and everyday usage. Check out these adorable Heishi Beads Bracelet Ideas that are easy to make, beginner-friendly, and worth every penny.
Find out the fantastic clay bead bracelet ideas here
---
Heishi Beads Bracelet Ideas
1. DIY Stretchy Heishi Clay Beaded Bracelet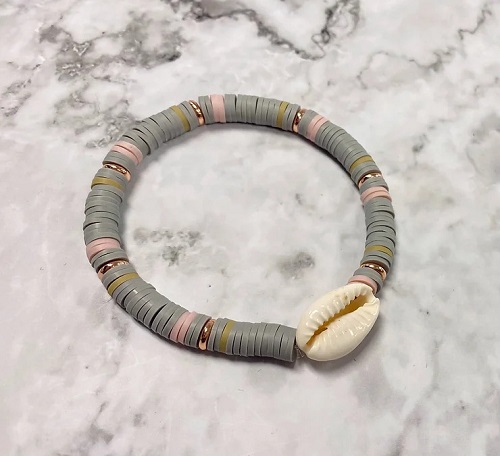 Make your friendship more special by giving your bestie a beautiful handmade bracelet like this one.
2. DIY Personalized Clay Heishi Bead Colorful Bracelet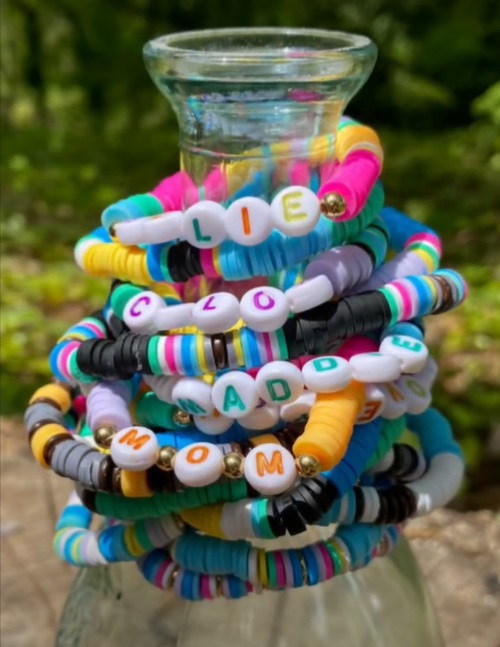 These bracelets are personalized with alphabet beads and beautified with colorful heishi beads. Watch this video for more info.
3. DIY Heishi Bead and Brass Bracelet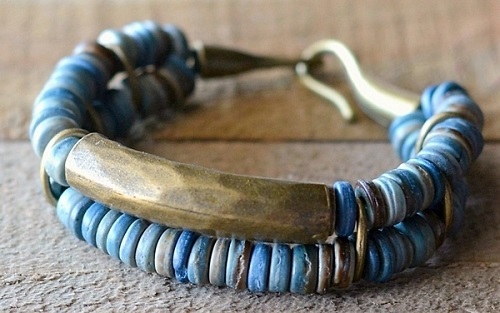 This tutorial combines dyed coconut wood heishi beads with brass accents for an earthy, organic-looking DIY bracelet. You can either make this wearable in a single-strand or double-strand style.
4. Heishi and Wooden Beads Bracelet DIY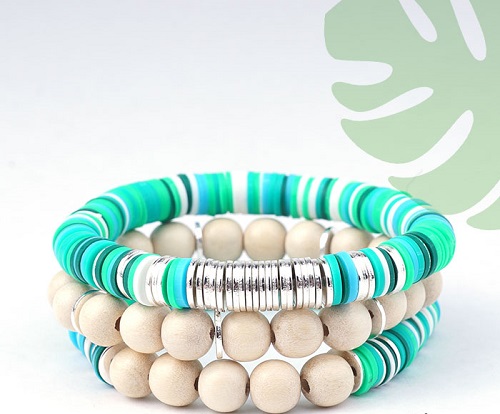 Pair the attractive heishi silver and wood beads on elastic cords to make three different bracelets. Read more here.
5. Gold-Plated Heishi Beads Bracelet Idea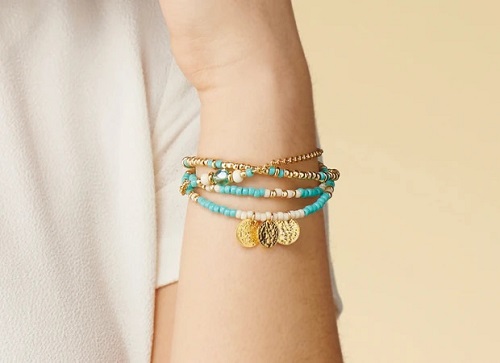 This eye-catching jewelry is made from seed beads, gold-plated heishi beads, turquoise fire polish beads, and other supplies.
6. Simple Heishi Bead Bracelet Idea
Are you looking for a simple, minimal-looking heishi bead bracelet? Take a look at this easy-to-understand video.
7. Christmas Heishi Bracelets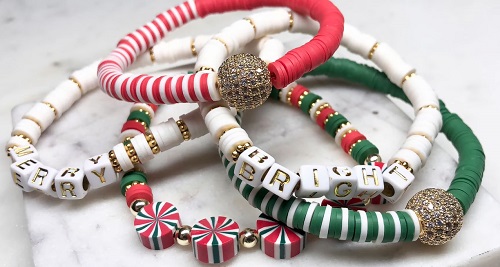 This Christmas, give your jewelry collection a festive update with these heishi bead ornaments. Get the step-by-step tutorial here.
8. Stunning Heishi Beads Adjustable Bracelets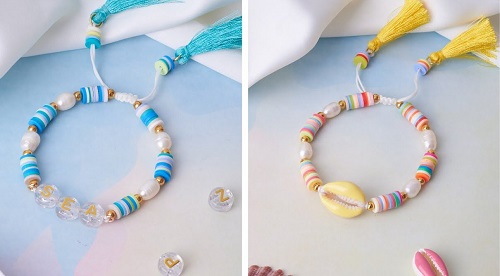 In this video, you will learn how to make adjustable and colorful bracelets with heishi beads.
9. DIY Rainbow Heishi Beads Bracelet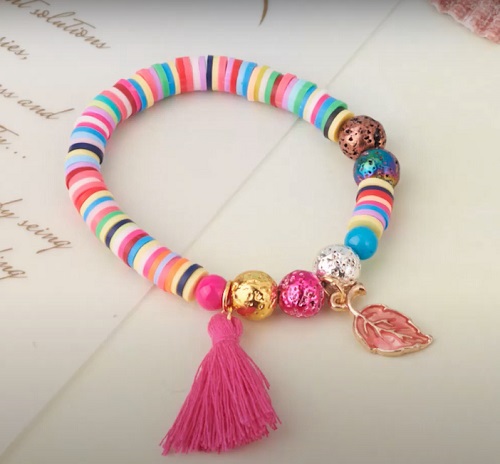 Spice up your appearance with this funky wearable. It's adorned with multi-colored beads. Get inspiration from this tutorial.
10. Heishi Bead Charm Bracelets
Follow this easy instructional video to create five trendy beaded jewelry with charms. It's one of the best heishi bead bracelet ideas.
Here are some cute clay ring ideas