Are you looking for easy yet appealing handmade ring crafts? These Cute Clay Ring Ideas will have your heart!
Whether you want to make jewelry for fun or selling purposes, these Cute Clay Ring Ideas are perfect. The best part is you don't need special tools, and there are different designs to choose from.
Here are some amazing things to make with clay
---
Cute Clay Ring Ideas
1. DIY Embroidered Clay Rings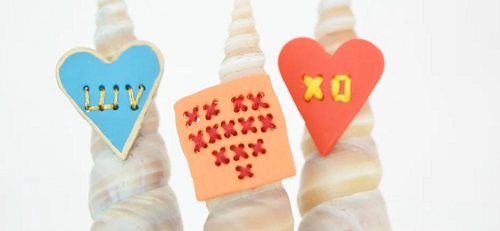 A combination of clay and embroidery, these cute rings are excellent additions to your jewelry collection. Get the details here.
2. Clinging Fox Ring
This peculiar ring gives the illusion that the fox is clinging to your finger with its paws. Watch this video for the instructions.
3. DIY Chunky Clay Rings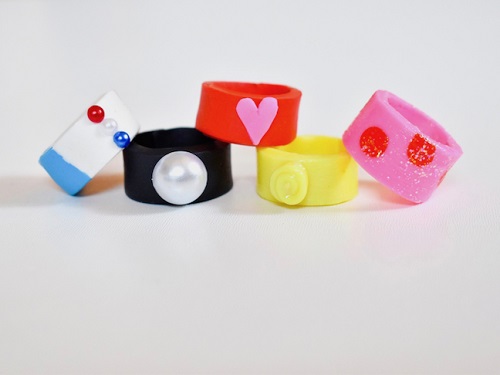 If you're looking for a summer craft that will not only be fun to make but a statement to wear, consider this clay ring idea.
4. Boho Clay Ring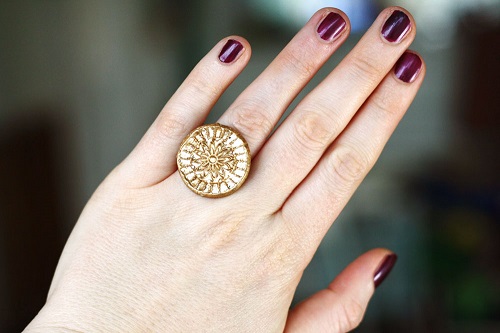 The combination of white and gold makes this boho ring an attractive piece of jewelry. Read the details here.
5. Simple Clay Ring DIY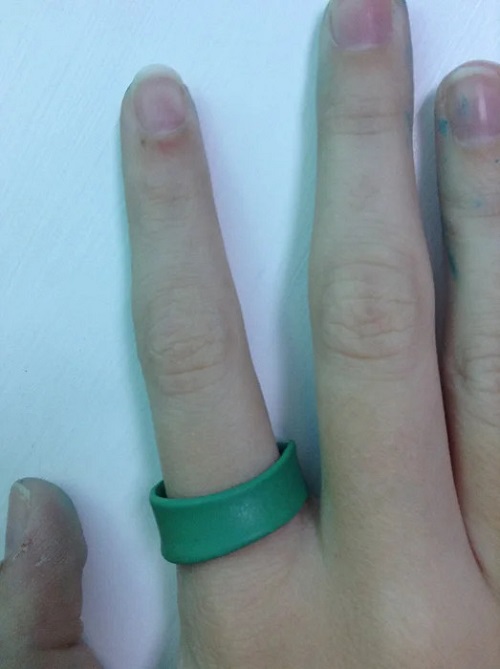 Polymer clay, a marker, scissors, and an oven is all you need to make simple jewelry out of clay. It's one of the cute clay ring ideas on this list.
6. Bluebell Polymer Clay Ring
Show off your creativity and imagination by crafting this gorgeous bluebell ring from polymer clay.
7. DIY Clay Glitter Bow Ring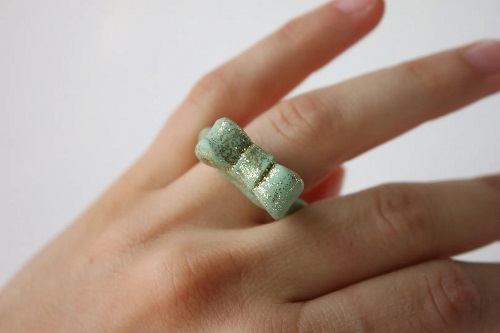 Beautiful and fun to wear, this glittery bow ring is a perfect craft for this weekend. Click here to learn more.
8. Funky Polymer Clay Ring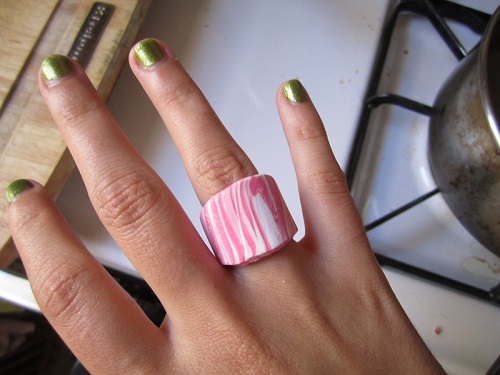 Here's the step-by-step tutorial to create a funky ring out of polymer clay and a few other supplies.
9. Perfect Polymer Clay Ring Craft
Gather polymer clay, a circular metal bottle lid, and sandpaper to bring this simple yet perfect ornament to life.
10. DIY Faux Granite Rings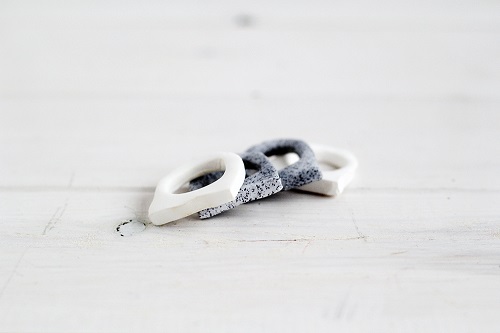 Check out this easy-to-understand article to craft textured faux granite clay rings. It looks great with every outfit.
11. Clay Snake Ring DIY
With creativity and polymer clay, you can easily craft a snake ring that will surely catch everyone's attention.
Have a look at these fantastic clay bead bracelet ideas
12. Geometric Clay Rings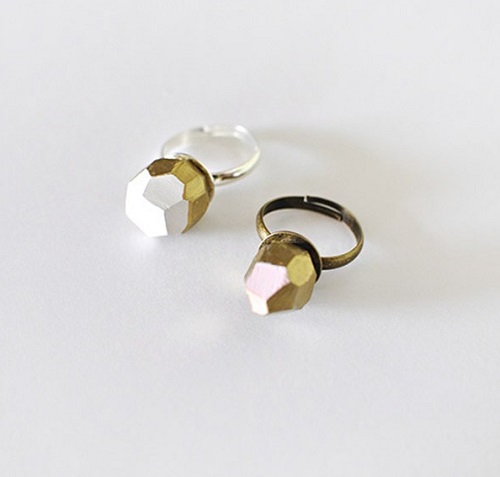 Spruce up your overall appearance with these modern geometric rings made from air-dry clay and this DIY.
13. DIY Cute Polymer Clay Rings
Take inspiration from this video tutorial to craft animal-themed clay rings from polymer clay.
14. Kidney Shaped Clay Rings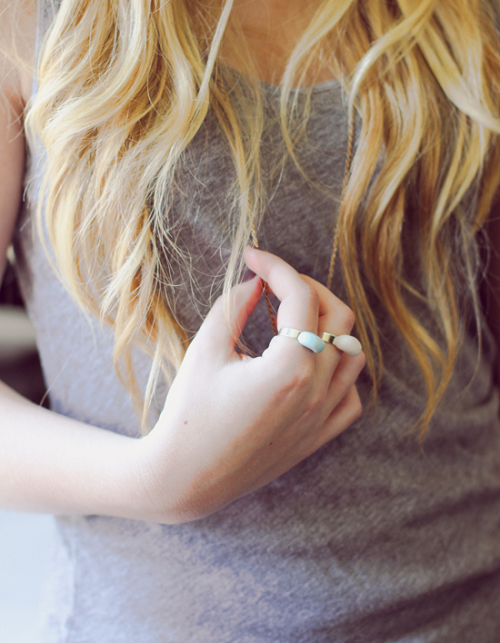 Take your clay crafting skills to a new level by making kidney-shaped rings using clay, craft glue, and ring blanks. Find out the details here.
15. DIY Modern Clay Ring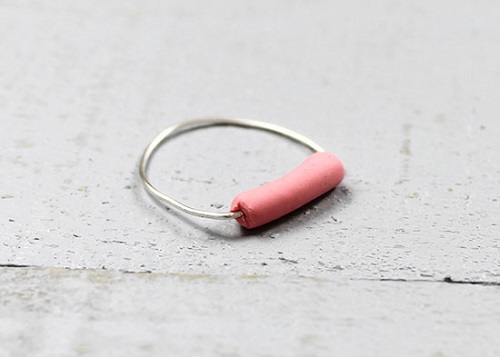 You only need oven-bake clay, a ring mandrel, pliers, wire cutters, jewelry wire, and an oven to complete this project.
16. Bright Polymer Clay Ring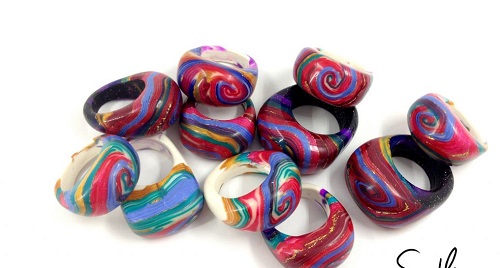 These striking rings are made from polymer clay and tailored to fit any style. Get the instructions from here.
17. Polymer Clay Belt Ring
To copy this unusual wearable, look at this easy-to-understand video tutorial. Kids will love this idea.
18. DIY Ombre Clay Stacking Rings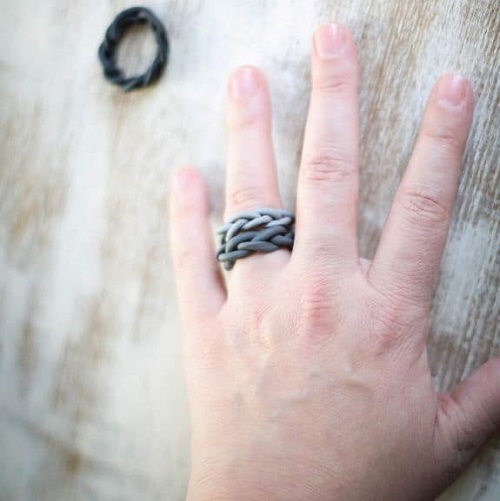 Complete your look with this elegant ombre clay stacking ring. It's excellent for gifting purposes. The DIY is here.
19. Stunning Marbled Polymer Clay Rings
Get creative and make this captivating marbled clay ring idea. It's a beginner and kid-friendly project.
20. DIY Swirl Ring Craft
Adorn your finger with this multicolored swirl ring for a pop of color. This craft requires some supplies and patience, but the end result is quite satisfying.
21. Beautiful Clay Ring with Gemstone
Level up your clay crafting skills with this one-of-a-kind, wooden textured ring featuring a gemstone.
22. DIY Clay Ring Idea
If you love to make handmade ornaments, try this DIY clay ring. Check out this video for the visual instructions.
Find out How to make an ashtray out of clay here