Check out these stunning Orchid Planter Ideas and beautify your home with the best duo! We have included the best ones for you.
If you want to show off your lovely orchids in super cool ways, take inspiration from this list of creative Orchid Planter Ideas. Use these ideas to make your dull living space more attractive.
Here are some stunning DIY monogram planter ideas
---
Orchid Planter Ideas
1. Hanging Orchid Planter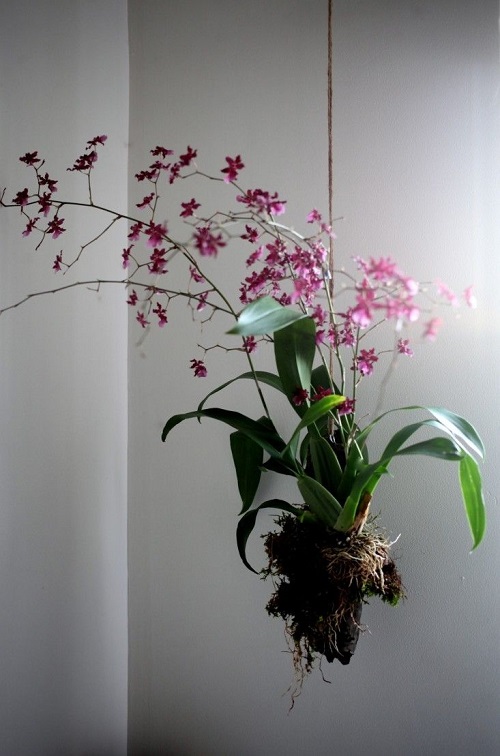 Learn how to use a branch or driftwood as an unusual orchid planter in this step-by-step tutorial.
2. Chalkboard Painted Orchid Pot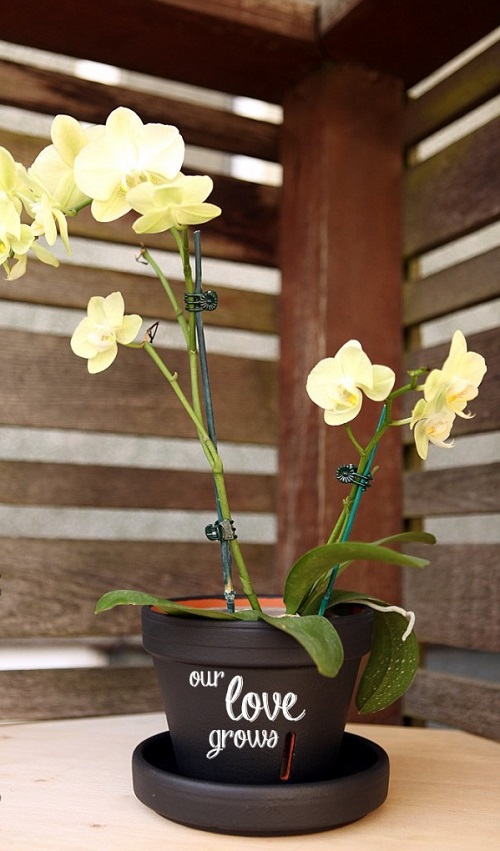 All you need are a terracotta pot, a saucer, chalkboard paint, a paintbrush, and chalk to make this chic planter for your lovely orchids. This makes a great gift for special occasions. Read more here.
3. Mini Orchid Planter
Show off your DIYing skills by making this affordable mini orchid box to showcase beautiful orchid flowers.
4. Shower Caddy Planter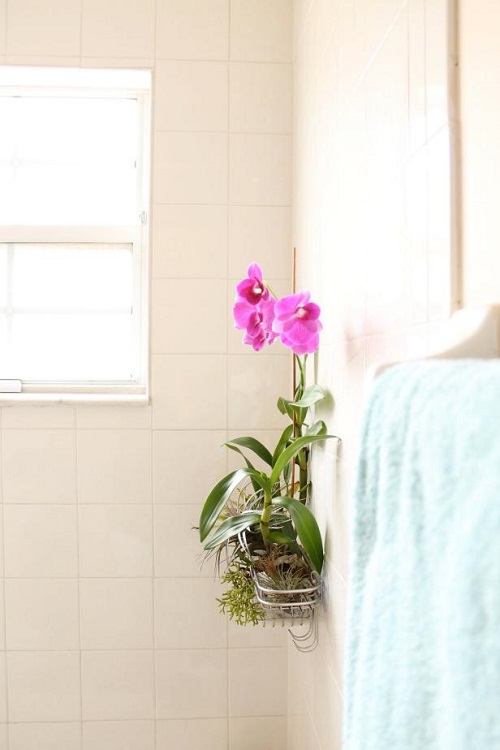 Turn a wire shower caddy into a unique orchid planter with a plastic loofah and orchid bark (or sphagnum moss). Hop to this article for more info.
5. DIY Self-Watering Planter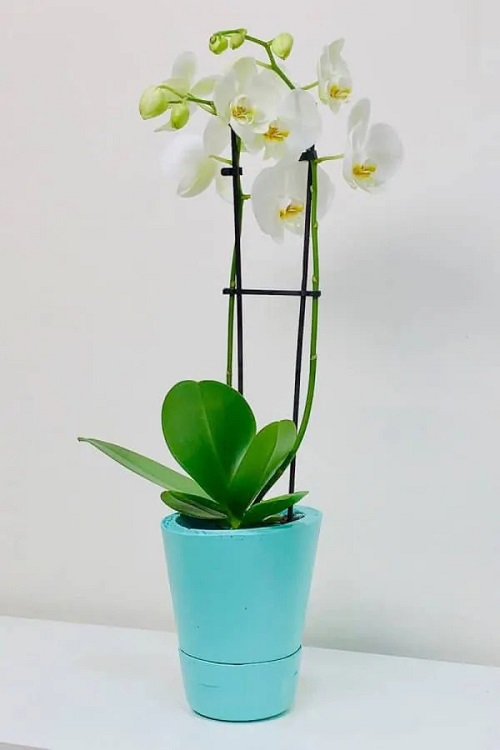 Recreate this concrete, self-watering orchid planter with a self-wicking system using this tutorial.
6. Easy Orchid Planter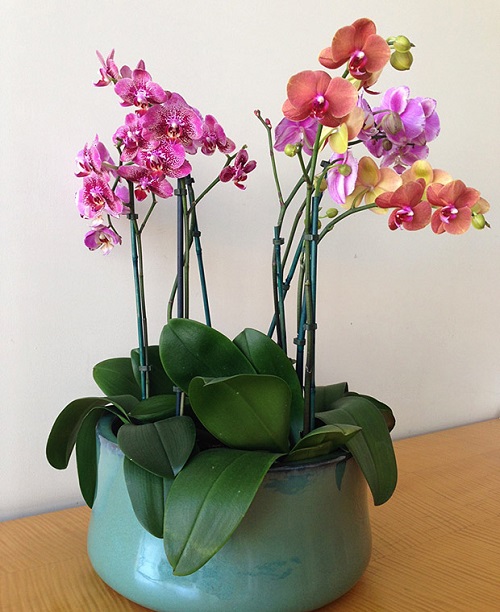 You'll need a ceramic planter, four or five plants, silicone, and a small bag of soil to create this incredible orchid planter setup. Get the details here.
7. Apothecary Jar Orchid Planter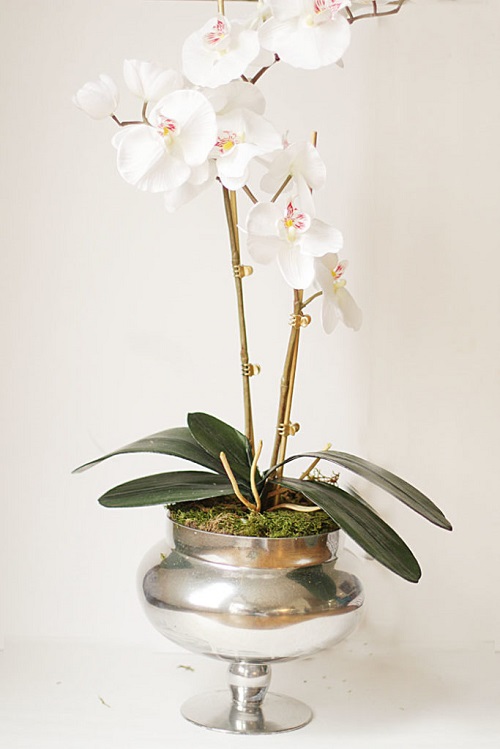 Transform an apothecary jar into a chic orchid planter with spray paint and moss. It's perfect for both natural and faux orchid plants.
8. Wooden Orchid Basket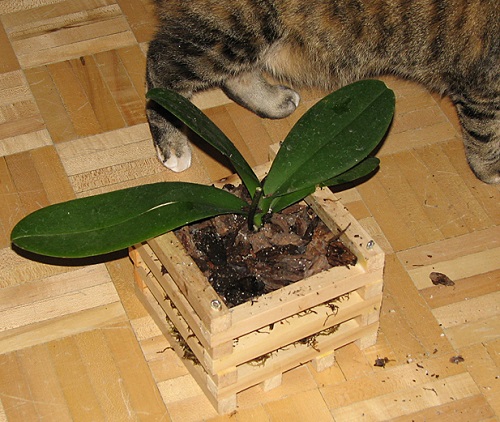 Here's the tutorial to create a wooden orchid basket. Either hang it from the ceiling or place it on the porch or patio table.
9. DIY Bamboo Planter
Watch this video to turn bamboo into a quirky planter for orchids. It's one of the best orchid planter ideas on this list.
10. Hanging Orchid Sphere Planter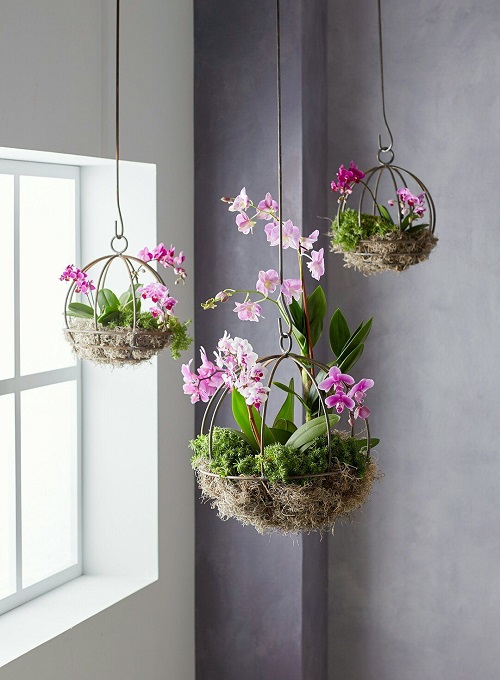 Use a streamlined sphere planter to create a dynamic hanging basket for orchids. This easy project can be done in under an hour.
11. Coconut Shell Planter
Enhance the aesthetic appeal of your indoor and outdoor space by planting orchids in coconut shells.
12. DIY Orchid Kokedama Planter
You only need water-soaked moss, an orchid plant, pine bark mix, and jute string to make this stunning orchid kokedama ball.
13. Vertical Wooden Orchid Planter
Follow this instructable to prepare a vertical wooden orchid planter to bring a bit of greenery and charm indoors.
14. A Simple Orchid Planter DIY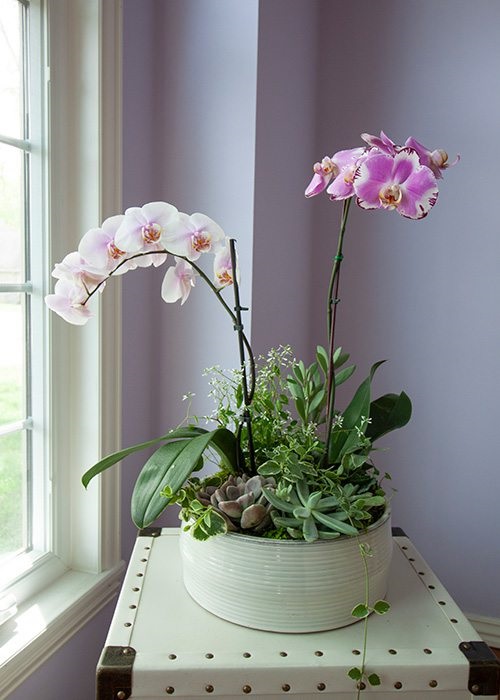 This simple orchid planter makes an eye-catching, bold display for summer. Read this tutorial to make one for yourself.
15. A Metal Basket Planter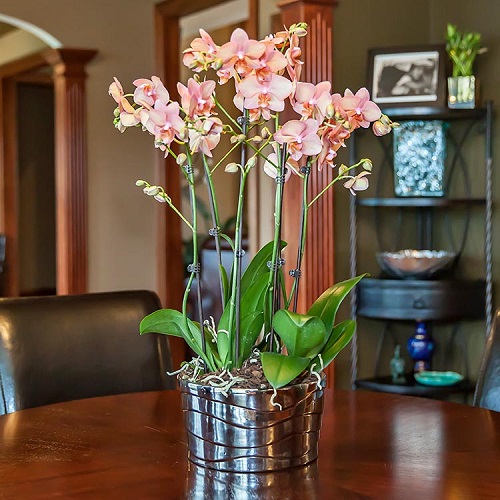 Instead of regular terracotta pots, grow orchids in a metal or wicker basket to beautify your home or office space. The details are here.
16. Glass Pot for Orchid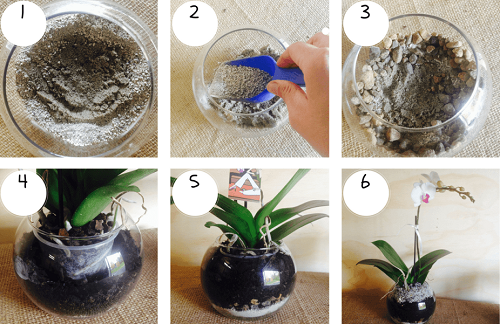 Glass vessels with layers of sand, soil, and rocks are ideal planters to showcase the beauty of your gorgeous orchids.
17. Semi Hydroponic Pots for Orchids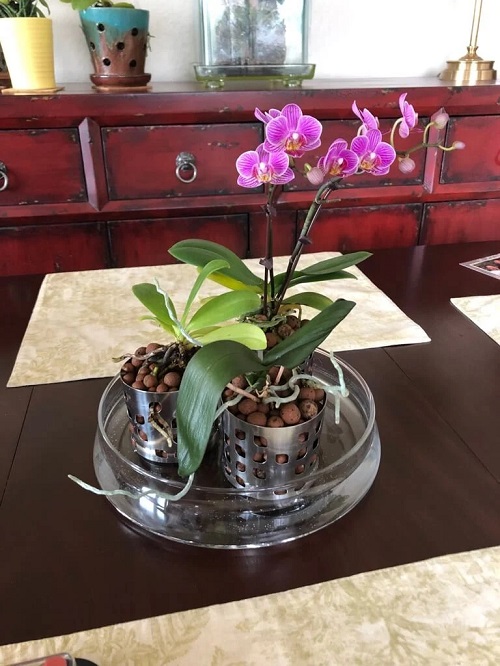 Grab a votive holder, grow media, and a glass bowl to grow your orchids hydroponically. Take inspiration from this idea.
18. Terrarium Jars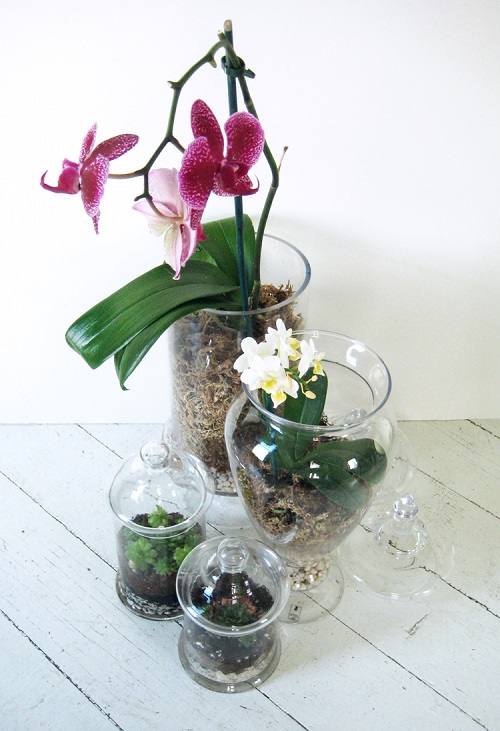 Give your home an appealing focal point by making orchid terrariums in glass jars. The details are here.
Find out the list of DIY terrarium ideas here
19. DIY Clear Orchid Pots
In this video, the DIYer converts a plastic cup into a wonderful pot for orchids with lots of aeration and drainage.
20. Plastic Bottle Orchid Pot
Are you looking for a super affordable and easy-to-copy orchid planter idea? Take a look at this video.
21. DIY Orchid Planter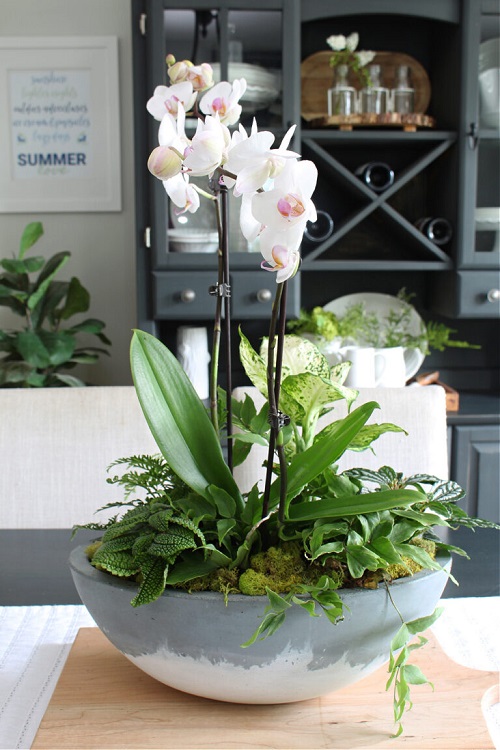 Create a pretty DIY orchid planter with this simple tutorial. It makes the perfect centerpiece or accent piece for your summer decor.
22. Plastic Mesh Orchid Planter Idea
DIY this hanging orchid planter with plastic mesh and a few supplies. Read more here.
Have a look at some different types of rubber plants here