Flaunt your creativity by crafting these unique DIY Monogram Planter Ideas listed below. They are all fun and easy to make!
If you're bored of the regular terracotta pots, check out these DIY Monogram Planter Ideas to display your favorite plants in a unique way.
Here are some fabulous indoor plant wall decor ideas
---
DIY Monogram Planter Ideas
1. Faux Vertical Garden Letter DIY
Ideal as gifts and decoratives, these vertical garden letters featuring artificial succulents emits farmhouse vibes. It's one of the best DIY monogram planter ideas.
2. 'M' Monogram Succulents Planter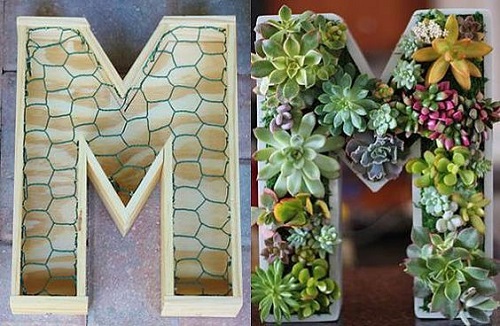 Build this appealing monogram planter box and put it on the mantel to personalize your home with lots of greenery. The details are here.
3. DIY Wooden Crate Wall Monogram Planter
Made from wooden crates, paint, chicken wire, moist moss, and succulents, these wall monogram planters are eye-catching and sturdy.
4. Large 'K' Letter Planter DIY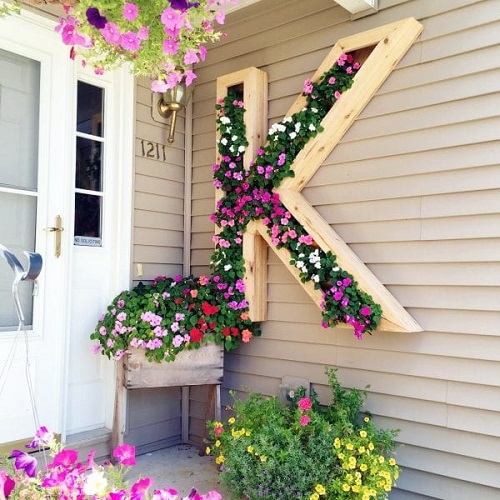 Make your front porch welcoming and full of charm by creating this large outdoor monogram planter. Follow this tutorial to learn more.
5. DIY Initial Letter Planters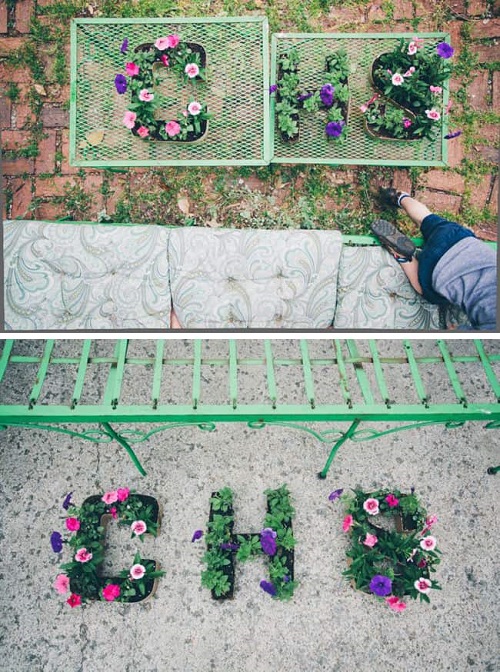 Make your kids learn the art of gardening and DIYing by including them in this monogram planters project.
6. Cedar Monogram Planter Box
Check out this YouTube tutorial to build a stunning cedar monogram planter box in the shape of 'D.' It looks great on the porch or fence wall.
7. Pallet and Plywood Succulent Letter Garden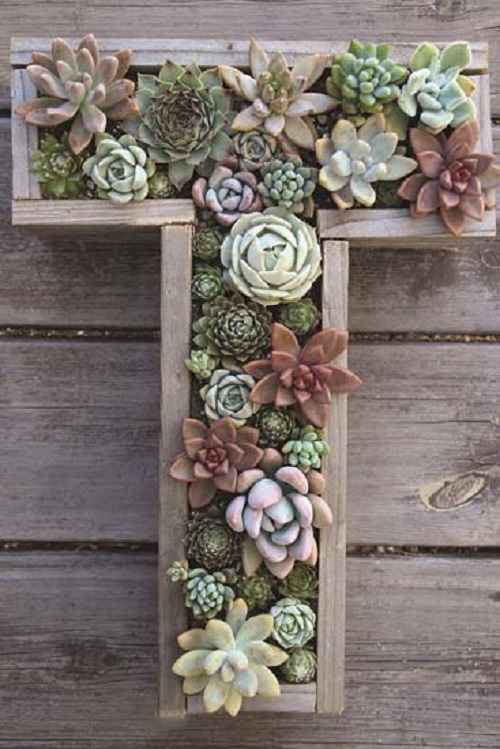 Get a pallet, plywood, measuring tape, saw, staple gun, sphagnum moss, and soil to make this T-shaped succulent garden.
8. Herb Monogram Planter Idea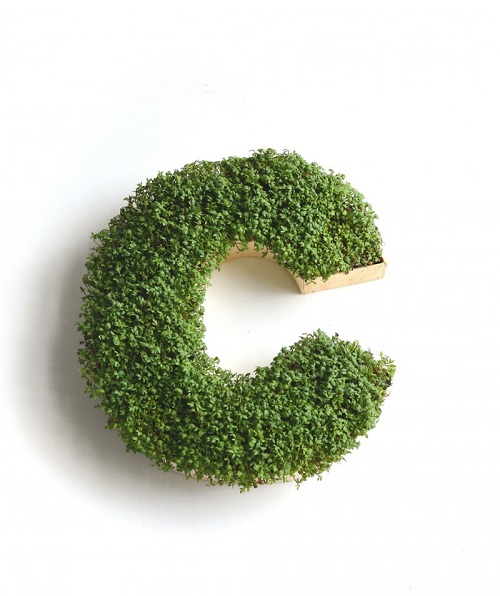 Make this large 'C' letter planter to grow herbs of your choice. Hop to this article to know more.
9. DIY Life Like Succulent Monogram
Spruce up your dull home interior by decking up the mantel or floating shelf with this DIY succulent monogram.
10. Vertical Monogram Planter Box DIY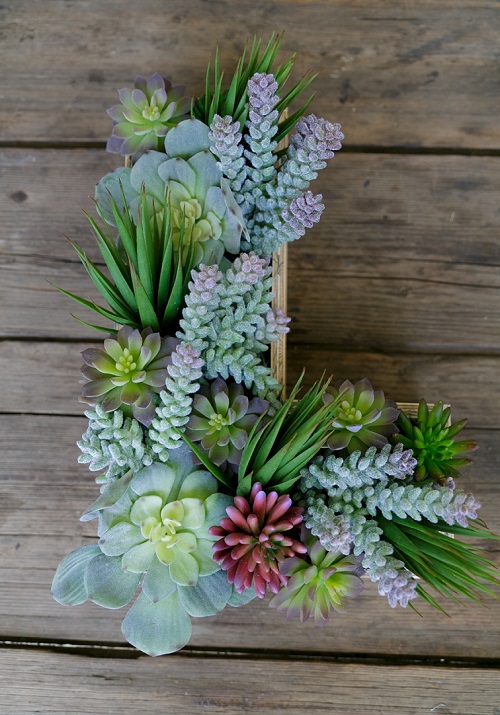 Learn how to create this vertical monogram planter box to display your favorite succulents in style. The details are here.
Have a look at some fantastic succulent Christmas tree ideas here
11. Fun Vintage Letter Succulent Planter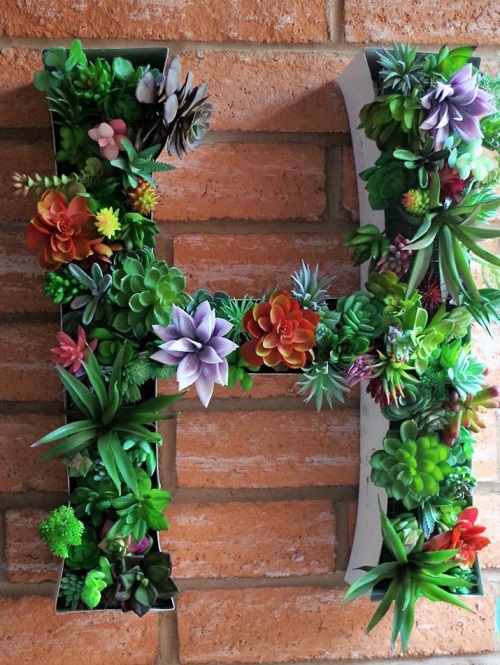 Turn a large marquee letter into a pretty wall-mounted monogram planter with the help of this detailed tutorial.
12. Alphabet Monogram Wall Hanging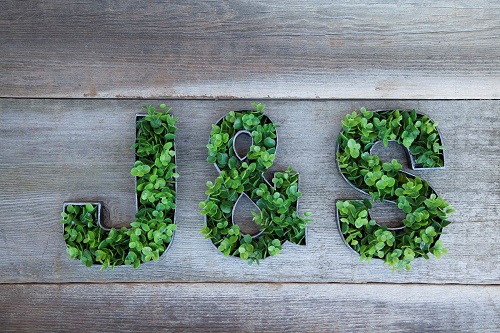 Liven up your drab home interior, birthday party, or any special occasion with these alphabet monogram wall hangings.
13. DIY Mini Monogram Fake Planter
If you don't have a green thumb, this mini monogram fake planter is a great way to showcase your favorite plants. Instead of artificial plants, you can use air plants as well.
14. Succulent Monogram Planter from Old Signage
Transform old signage into a showstopping succulent planter with this brilliant DIY project.
15. DIY Monogram Planter Box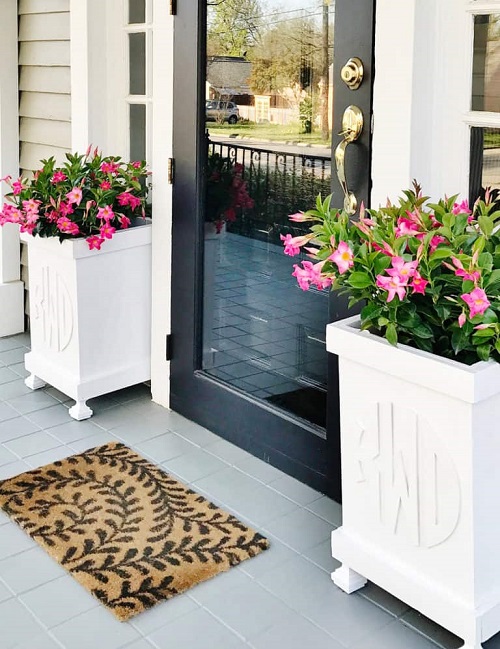 Need a simple spring refresh for your front porch? Make a DIY monogram planter box and fill it with beautiful ornamental flowers. Here's the tutorial.
16. Old Barn Door Turned Letter Planter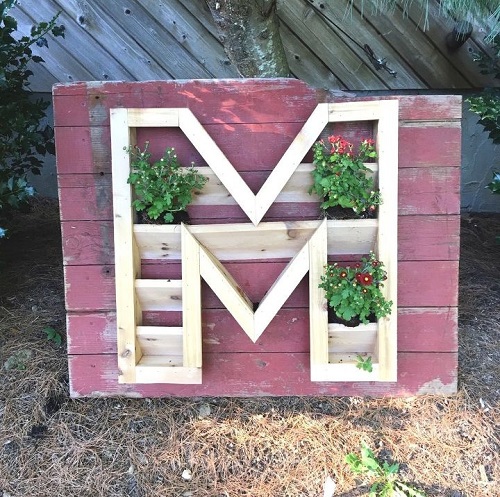 You need an old barn door, cedar plank, plants/flowers/herbs of your choice, and a few supplies to bring this monogram planter to life.
17. 'Love' Succulent Letter Planter
The DIYer shows how anyone can put together these captivating succulent monograms that spell out the word love in this video.
18. Faux DIY Floral Garden Letter Planters
Embellished with faux floral plants, this DIY is easy and fun to make. You can use letters/numbers of any size.
19. Pallet Wood Succulent Letter Planter Idea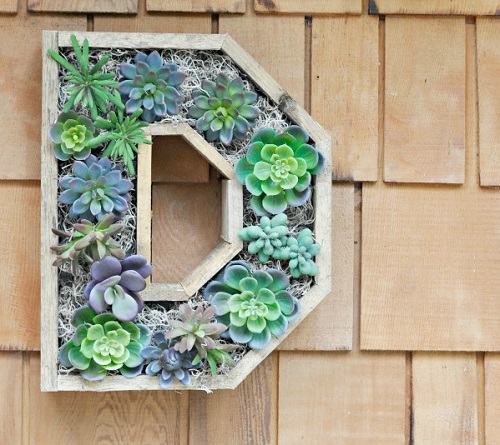 If you want a maintenance-free letter planter, check out this article. It's one of the most appealing DIY monogram planter ideas on this list.
20. DIY Boxwood Monogram Letter
A boxwood monogram planter will look fantastic with air plants or artificial greenery.