Take inspiration from these Beautiful Backyard Ideas to turn your outdoor space into a welcoming and picture-perfect spot!
Check out this exclusive list of Beautiful Backyard Ideas and give your boring outdoor space a much-needed makeover.
Have a look at some DIY fences and gates ideas to beautify your yard here
---
Beautiful Backyard Ideas
1. A Gorgeous Fire Pit Sitting Area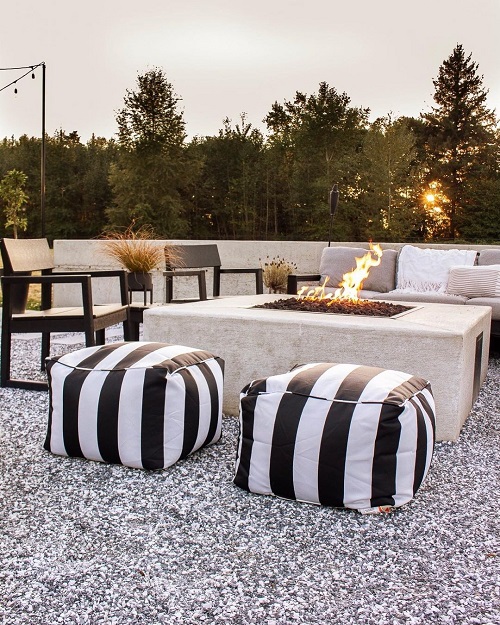 2. Pergola with Hanging Flower Baskets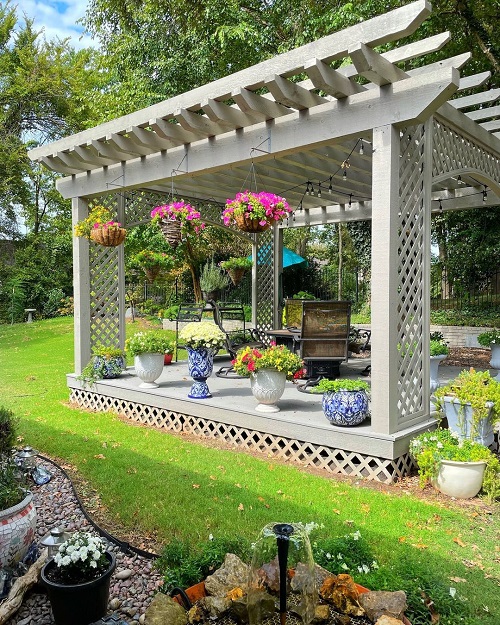 3. Calm and Serene Greenhouse with Lanterns
4. Backyard with a Waterfall, Swimming Pool, and Greenery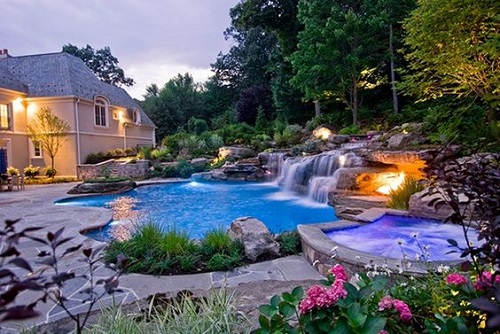 5. Beautifully Lit Pergola and Stone Fireplace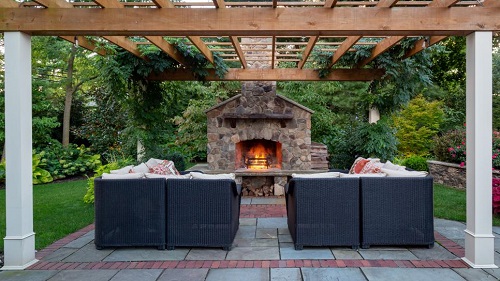 6. Snuggly Backyard Patio with Bohemian Vibes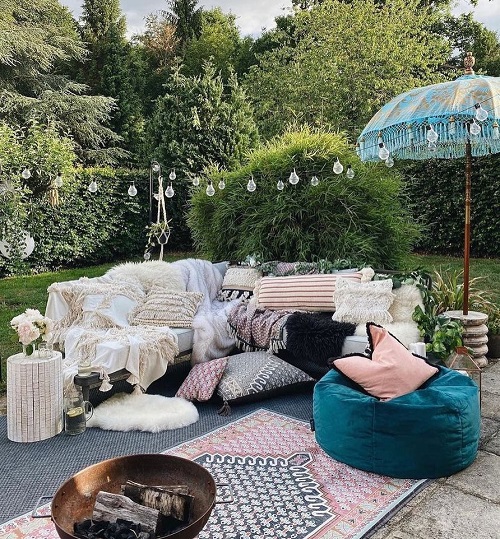 7. A Flowery Backyard Pergola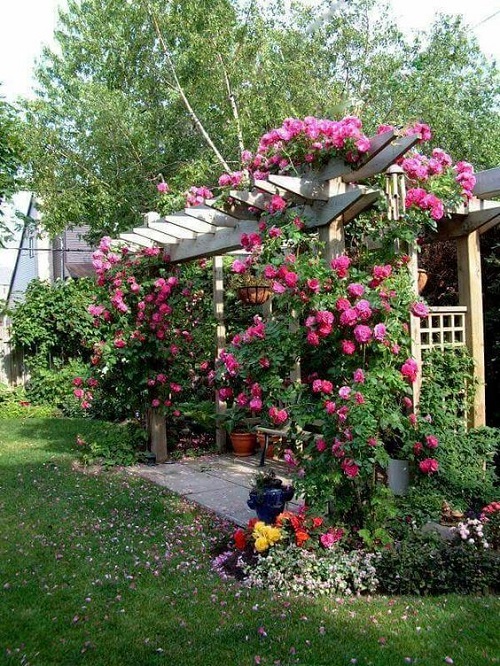 Here are some stunning DIY flower pot ideas
8. Chic Shed with Cozy Sitting Area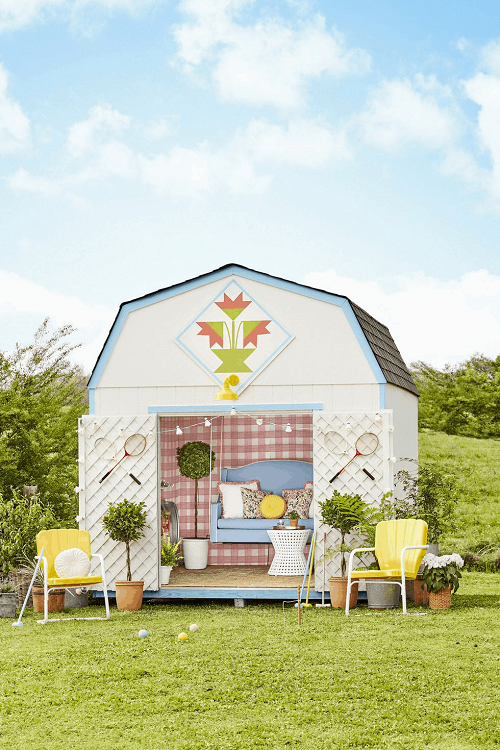 9. A Gorgeous Backyard Garden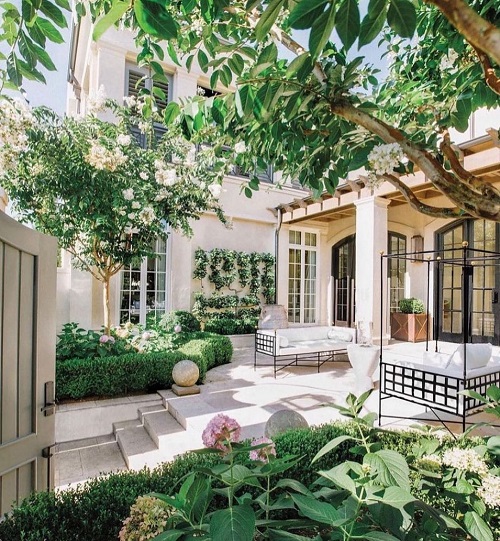 10. French Country Style Pool House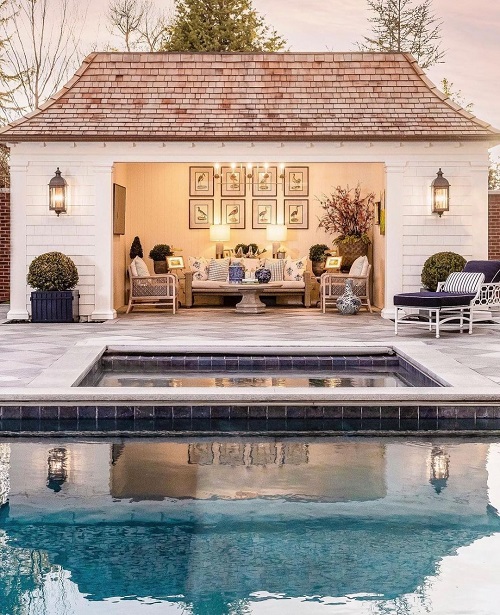 11. Gazebo with Antique Chandelier and Quirky Coffee Table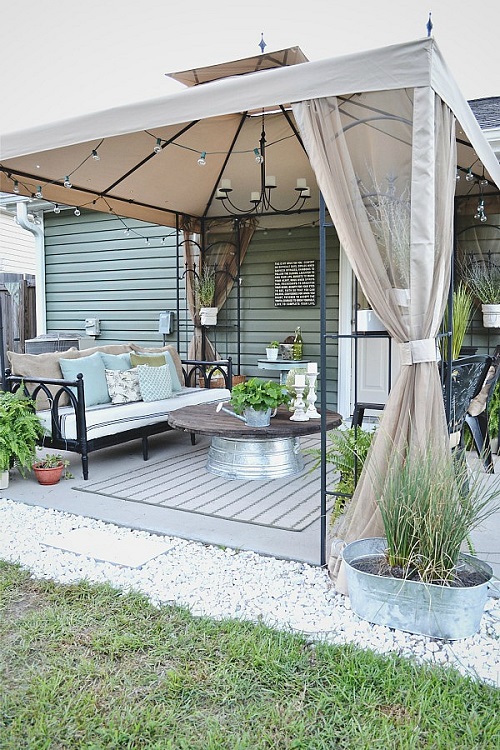 12. Pool Spa Paradise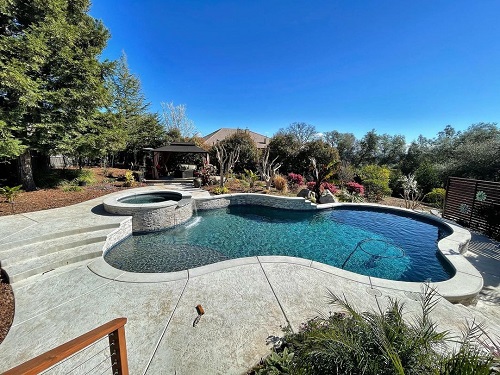 13. Woodland Backyard Garden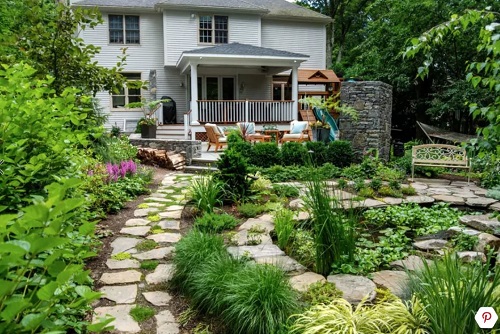 14. A Lovely Kid Playhouse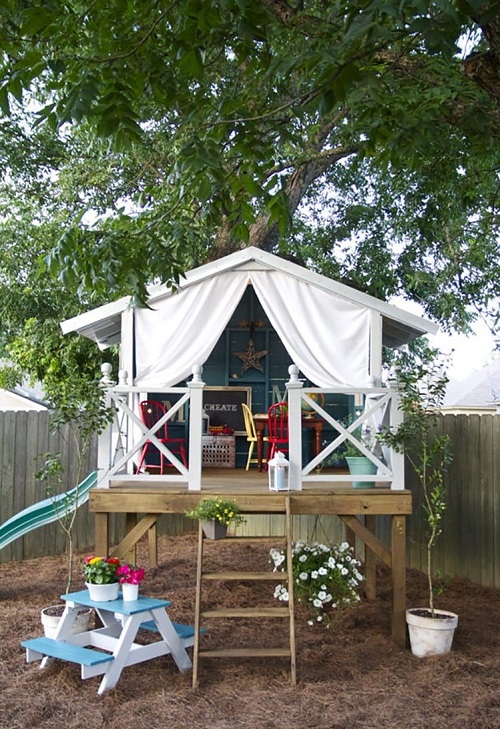 15. Eye-Catching Tea Kettle Fountain with Planters
16. Hydrangea Heaven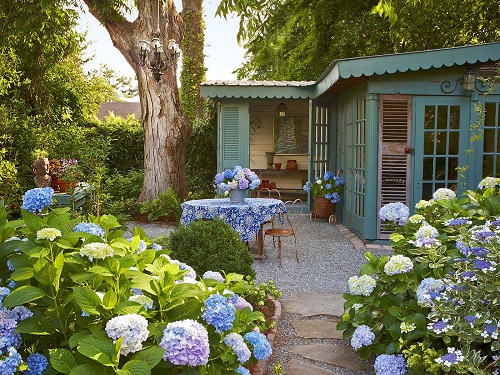 17. Bricked Patio with Colorful Flowers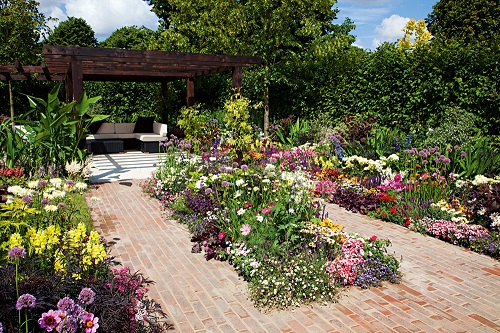 Check out some awesome DIY patio furniture ideas here
18. Line Backyard with a Small Stream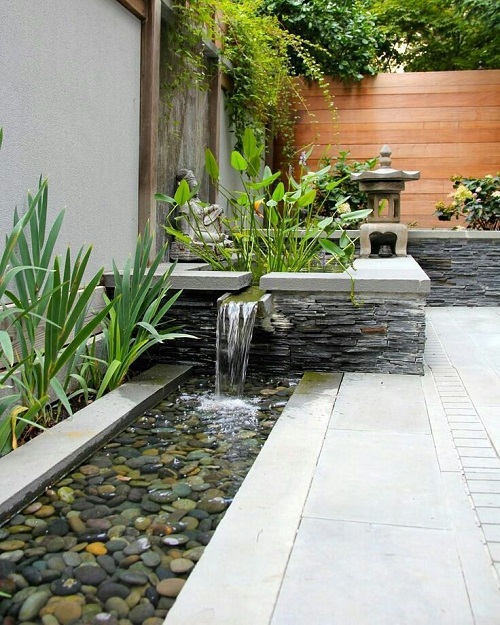 19. Unique Stacked Slate Sphere Water Feature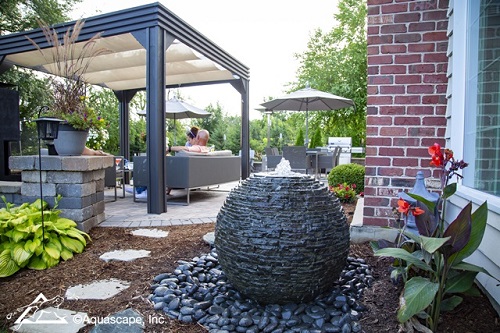 20. Lighted Pergola, Plants, and Sitting Space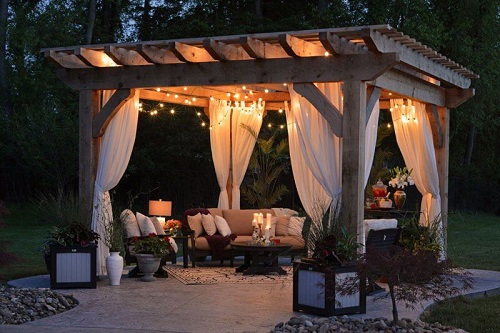 21. Captivating Rock Water Feature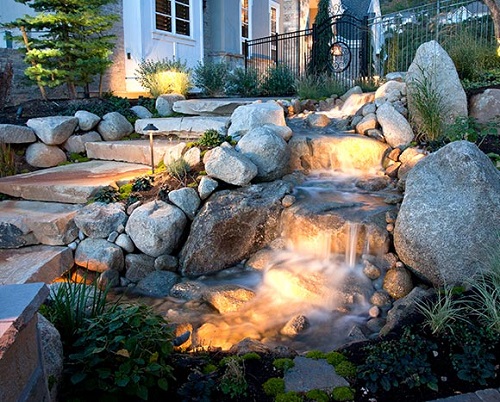 22. Beautiful White Pebble Arrangement for Pots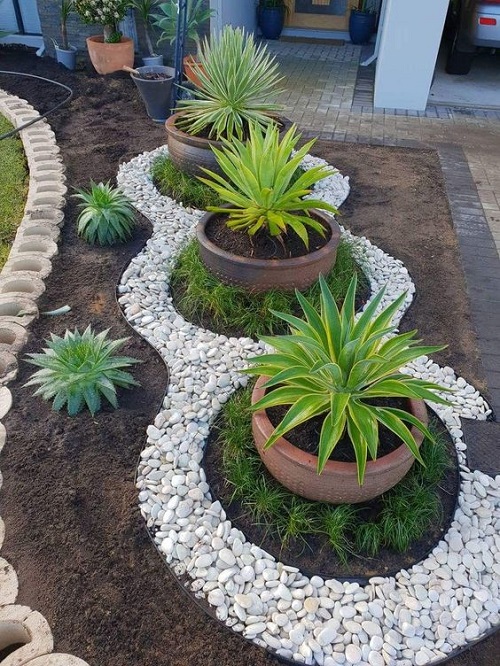 23. Stunning Grapevine Lighting Balls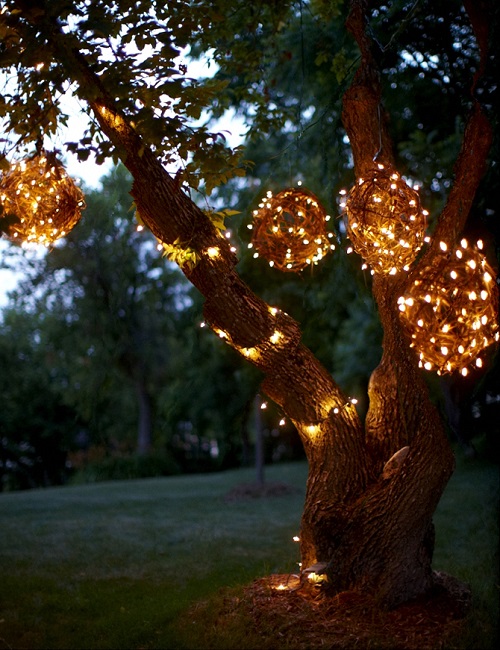 24. A Black and White Backyard Patio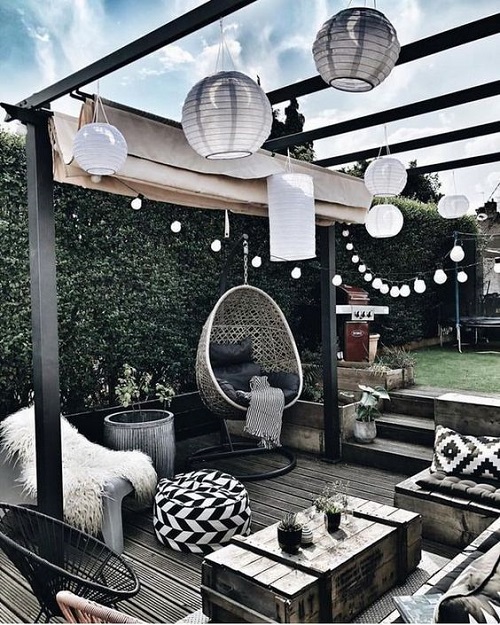 25. Wisterias Galore!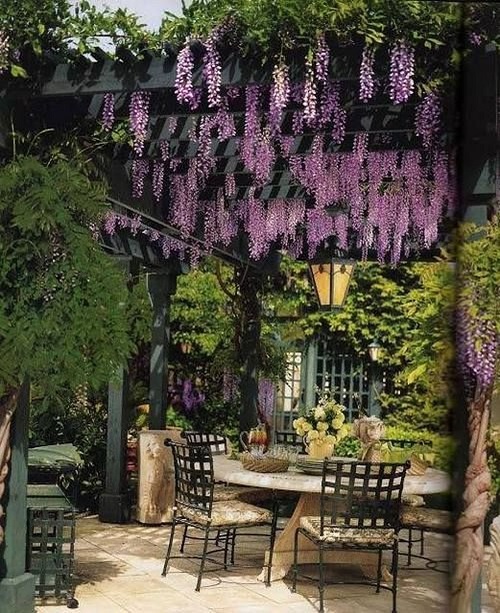 26. Lovely Yard with Succulents and Cacti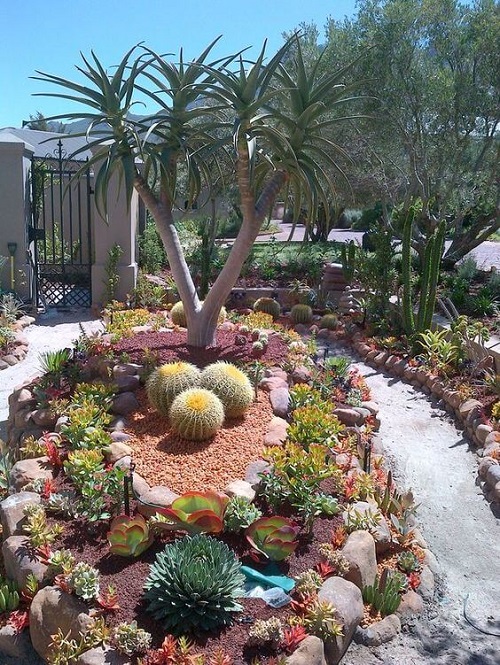 27. Install Waterdrop Solar Lights Outdoors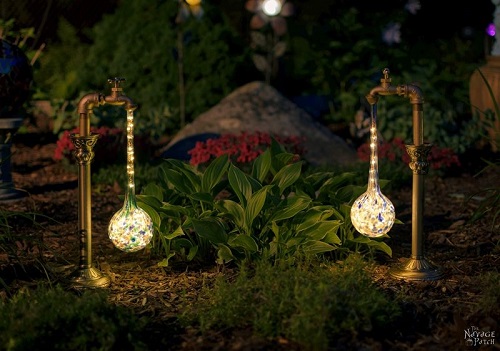 28. Backyard Deck Decorated with a Large Patterned Rug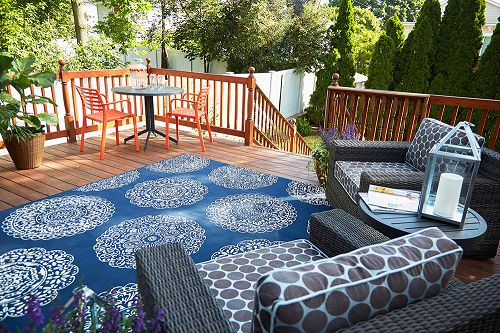 29. A Romantic Patio with Dreamy Flower Arrangement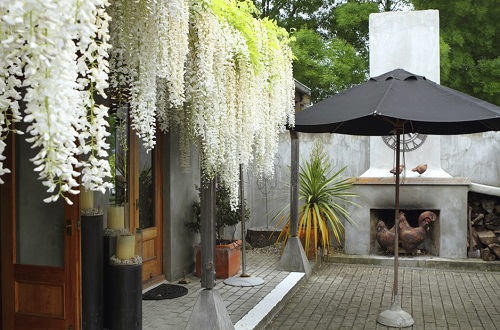 30. Chic and Sculpted Landscape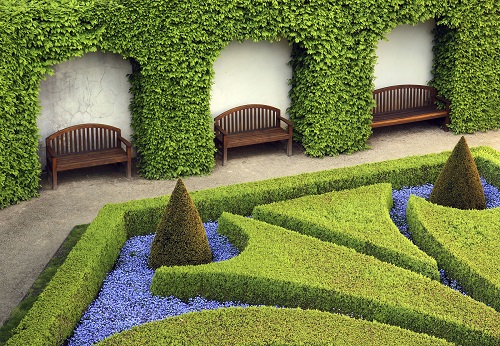 31. A Pop of Color!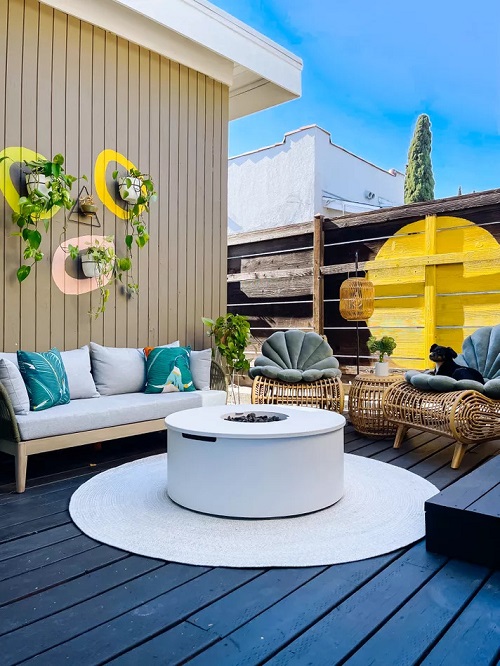 32. A Fish Pond, Stone Steps, and Trees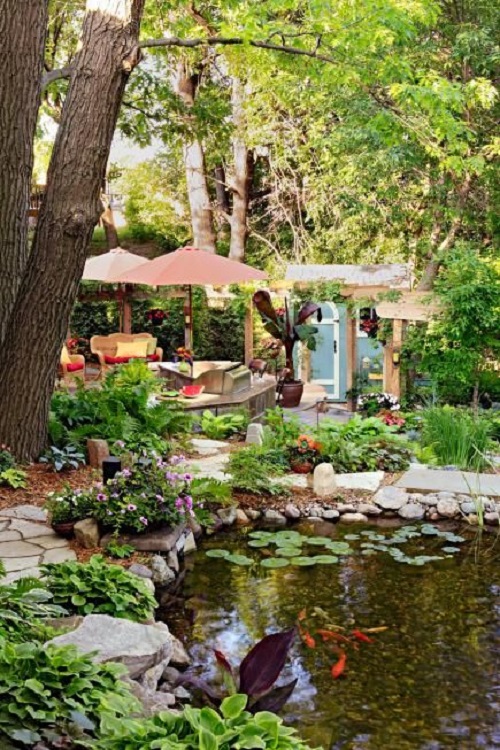 33. Repurposed Backyard Oasis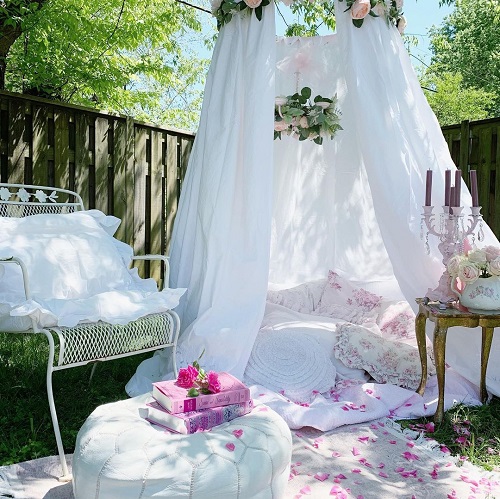 34. Create a Vista with Gazing Balls and Arbor