Here are some easy-to-install DIY Fences and Gates ideas that are appealing, affordable, and serve the purpose!
Have a look at this list of amazing DIY Fences and Gates ideas to add curb appeal outdoors and keep the prying eyes away from your yard.
Find out some amazing DIY outdoor chair ideas here
---
DIY Fences And Gates To Showcase Your Yard
1. Garden Tool Gate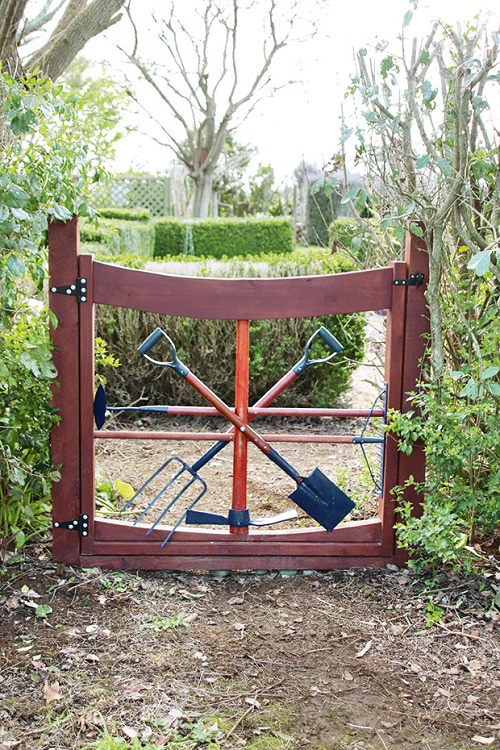 This project needs an old pickaxe as the central supporting object and a few old garden tools.
2. DIY PVC Pipe Gate with Snap-On Hinge
Made with PVC pipe, DIYing skills, and a little creativity, this gate is a temporary solution but serves the purpose.
3. $20 DIY Fence Gate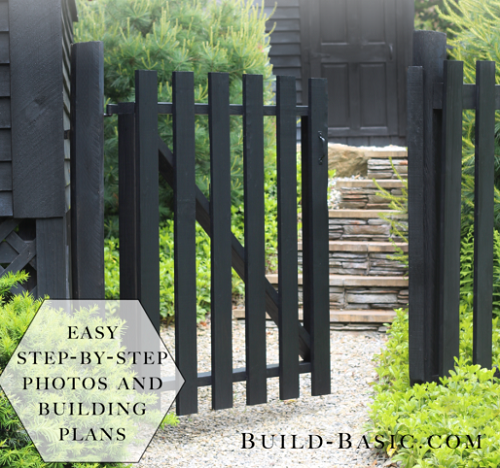 With just a few boards and basic tools, you can easily put together this $20 fence gate. The instructions are here.
4. DIY Garden Fence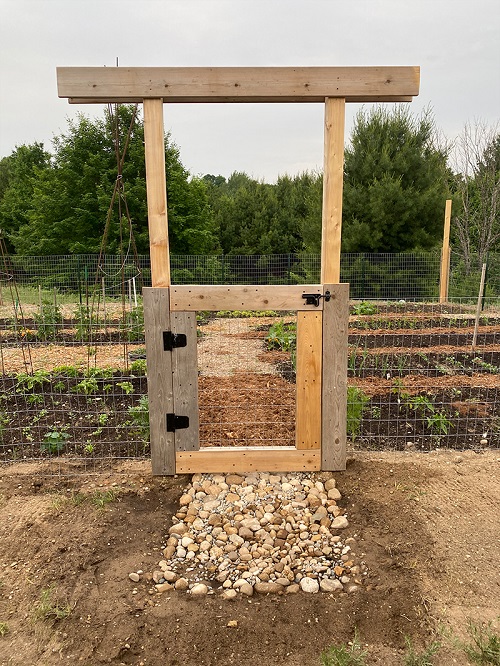 To keep rabbits and deer out of your garden, DIY this cost-effective fence that needs minimal effort and simple materials.
5. Wood Fence Gate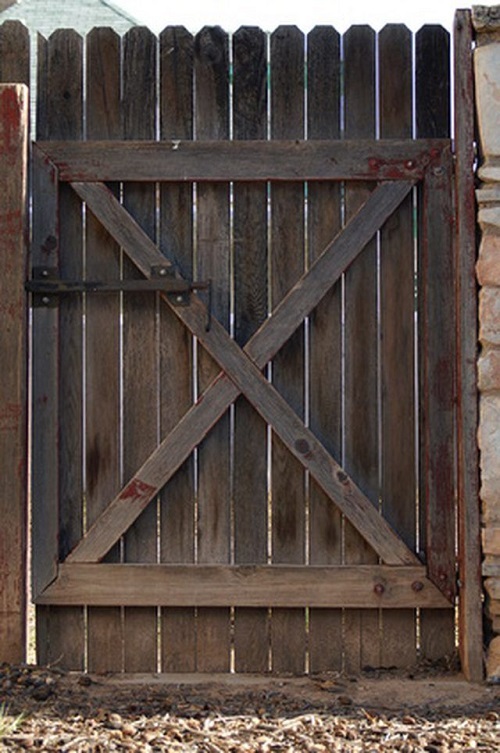 If you have a wooden wall in your yard, assemble this rustic gate to complete the look. Read more here.
6. Classic Backyard Fence with Gate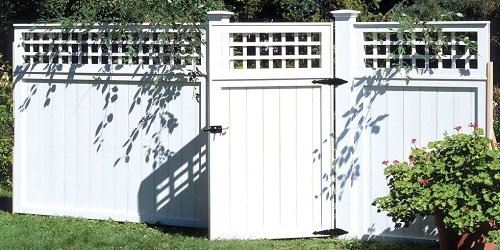 This classic backyard fence gives your landscape a touch of architectural flair and blocks your neighbor's prying eyes.
7. DIY Outdoor Gate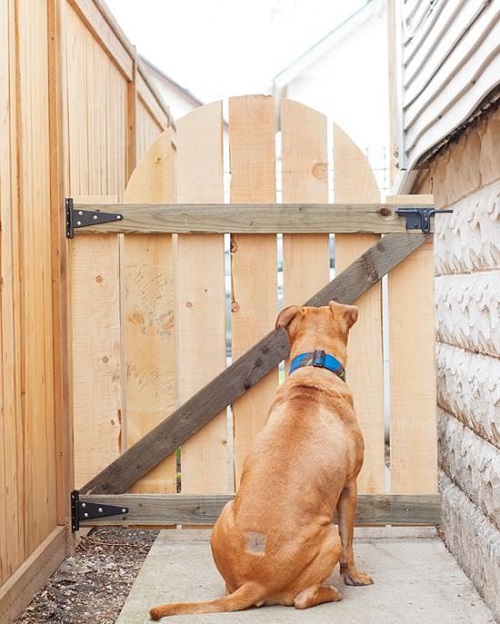 Make this wooden gate for your sideyard to stop your kids and pets from escaping the place. It's one of the best DIY fences and gates ideas on this list.
8. Picket Fence Garden Gate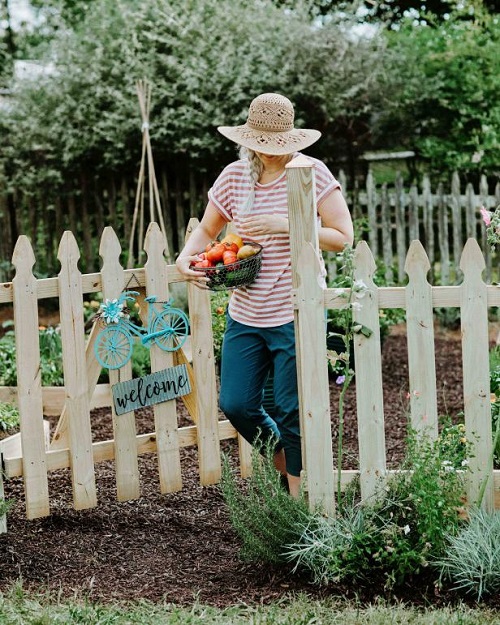 Welcome guests to your garden with this charming DIY gate crafted from an upcycled fence panel.
9. Marble Fence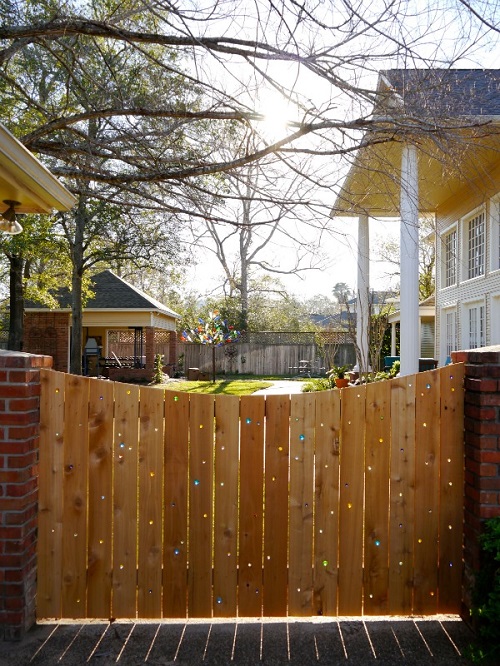 Rather than installing a new fence, change the look of your existing wooden one with marbles. Read more here.
Find out some marble run ideas here
10. Fences Made Of Old Doors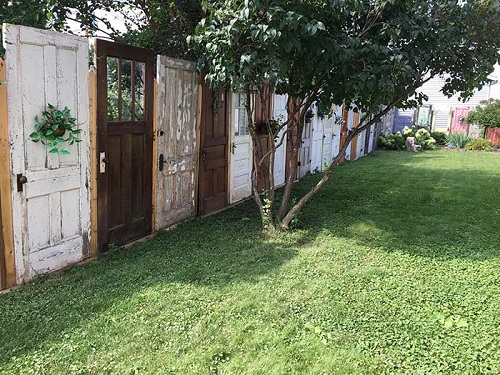 Turn old and useless wooden doors into nice-looking backyard fencing with the help of this article.
11. Coop Gate DIY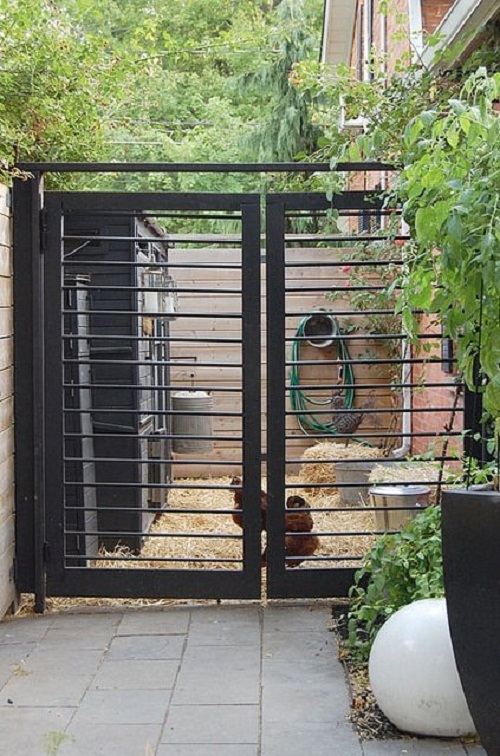 If you're tired of cleaning chicken poops in your patio or garden, build a coop gate to stop hens from pooping in unwanted places.
12. Deer Fence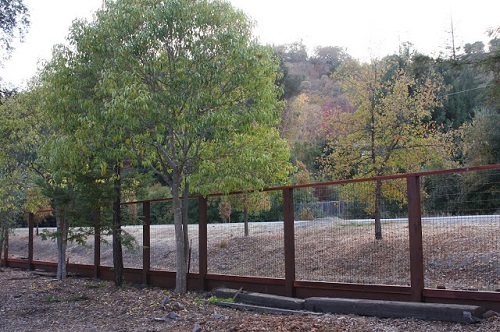 Mimic this deer fence for your front yard and enjoy the outside view. However, it's not privacy-friendly.
13.
Horizontal Plank Fence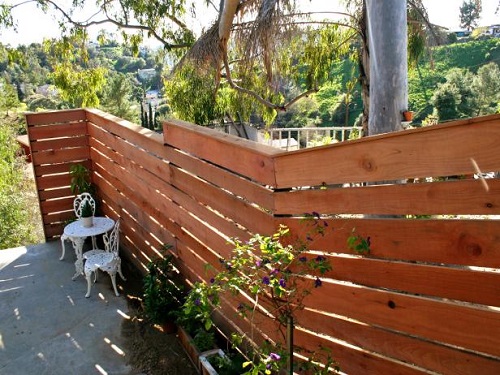 A redwood wall is built on an angle to lend privacy to a sloping backyard. It's one of the most amazing DIY fences and gates ideas.
14. Repurposed Shutter Fence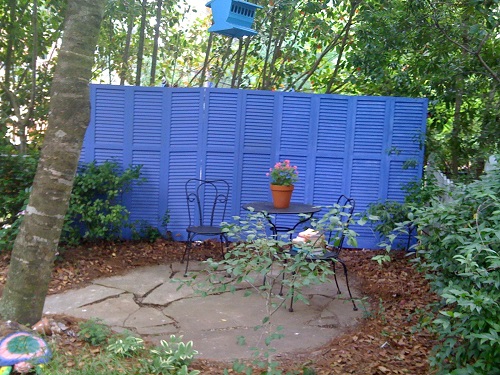 To get more privacy in your outside nook, repurpose old shutters to make an elegant french blue-colored fence.
15. DIY Deck Gate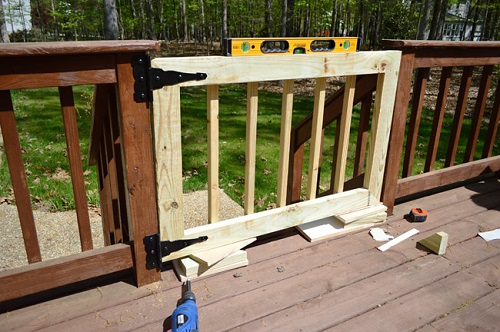 Learn how to build a simple custom deck gate using pressure-treated boards and tools in this step-by-step tutorial.
16. Garden Picket Fence DIY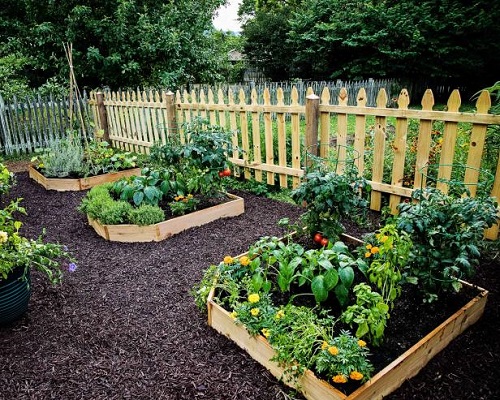 Add classic charm and curb appeal to your outdoor space with this easy-to-build DIY garden picket fence.
17. Cedar Panel Privacy Fence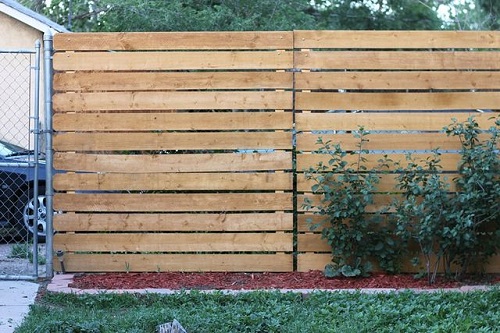 Give your chain link fencing a major update with cedar panels to create more privacy in the backyard. Read more here.
18. DIY 6ft Privacy Fence For Under $300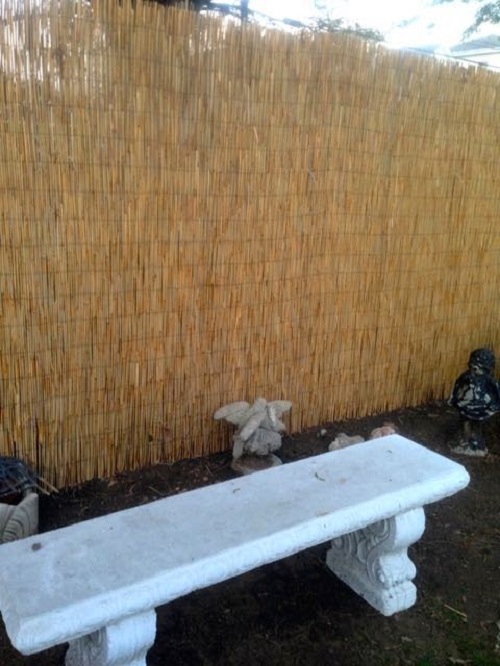 Update your existing fence using bamboo fencing to add some pizzazz and charm to your yard. The details are here.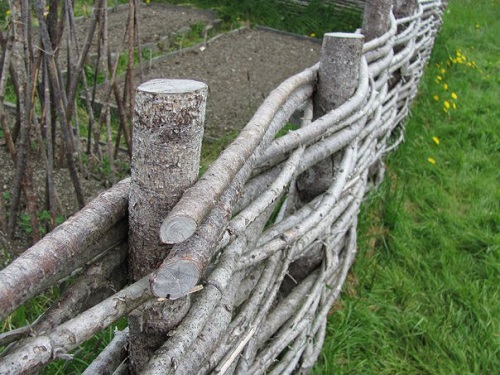 Perfect as garden fencing, the wattle fence is made from branches, pruning shears, a stout hammer, a pruning saw, and this DIY.
20. DIY Wooden Fence
Check out this YouTube video to learn how to build a wooden wall to improve privacy and security.
21. Install Vinyl Fence
Discover the method of installing vinyl fencing without concrete in this detailed video tutorial.
22. Horizontal Slat Fence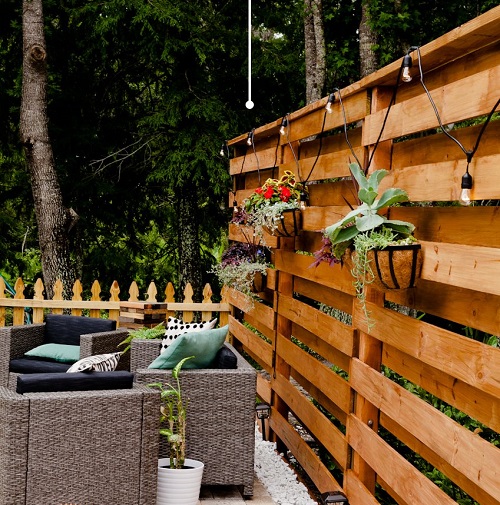 Create a stunning backdrop for your front yard with this statement-making DIY horizontal slat fence.
23. DIY Pergola Wooden Gate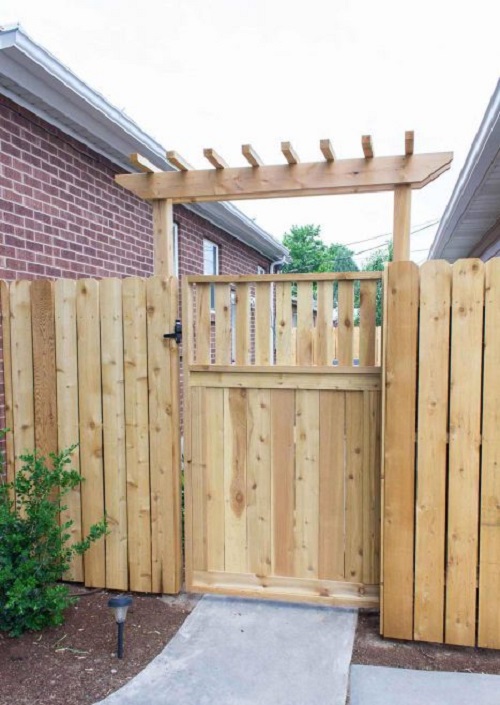 Equipped with a pretty pergola, this wooden gate will look quite well with every outdoor space decor. Read more here.
24. Horizontal Ipe Fence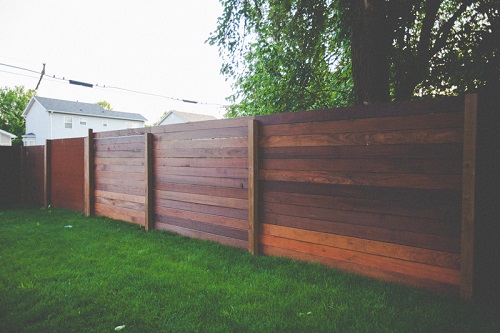 Install this horizontal Ipe fence on your property to enhance visual interest. Get the details here.
25. Pallet Fence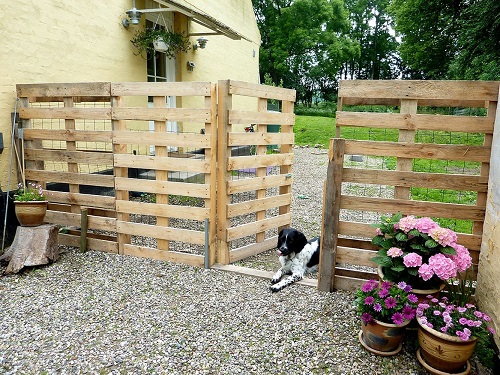 Give your backyard space a new look on a budget with this DIY pallet fence.
26. Cinder Block Fence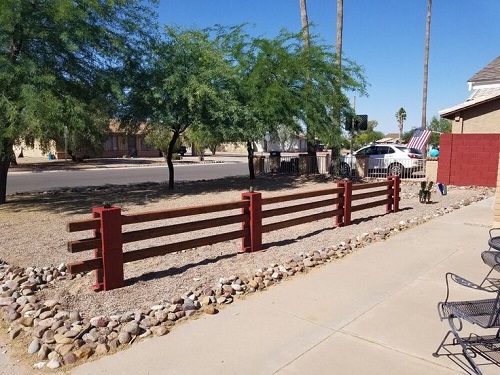 All you need is Loctite adhesive, cinder blocks, paver stones, and treated lumbers to make this sturdy cinder block fencing.
27. Fence From Upcycled Bike Wheels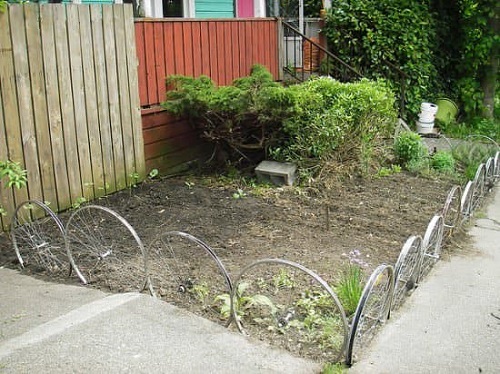 Recreate this unusual fence for your garden with a couple of upcycled bicycle wheels.
28. Salvaged Bi-fold Door Fence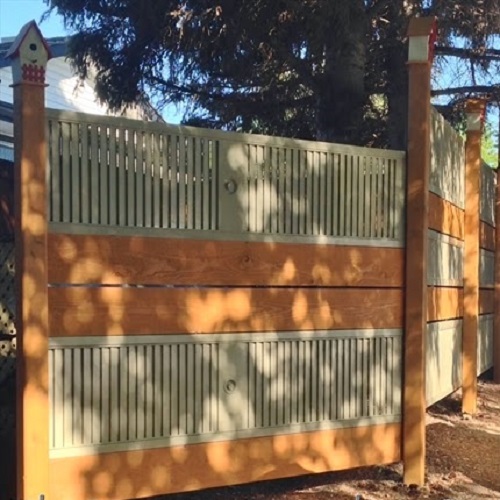 Show off your DIYing skills by making this eye-catchy backyard fence using repurposed louvered bi-fold doors.
29. Backyard Fence Made with Repurposed Pallets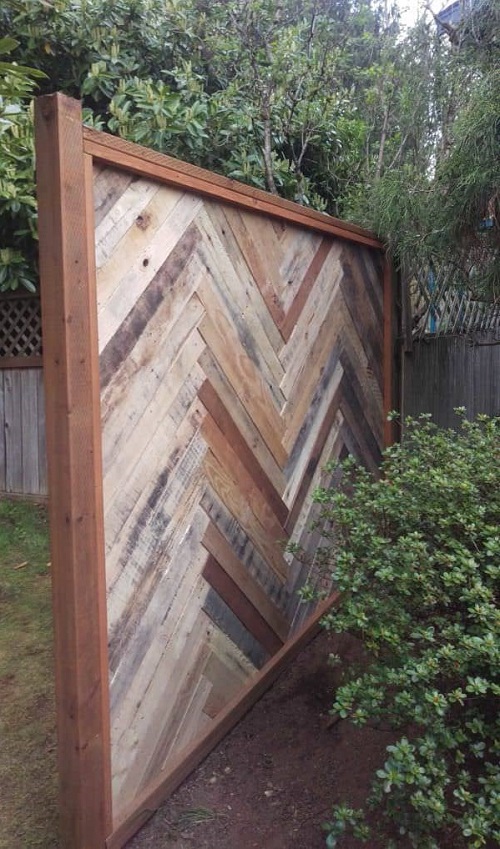 This repurposed pallet fence project needs patience and 15-16 hours for completion. For details, click here.
30. DIY Square Lattice Fence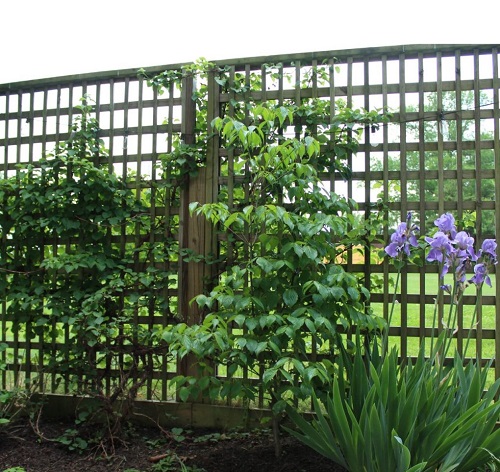 This square lattice fence provides privacy and lets you hang pots and grow plants vertically on it.
31. A Large Fence Gate
Building a large fence gate is an excellent way to cover up an open area on your property. Watch this video for the details.
32. Grow a Bamboo Fence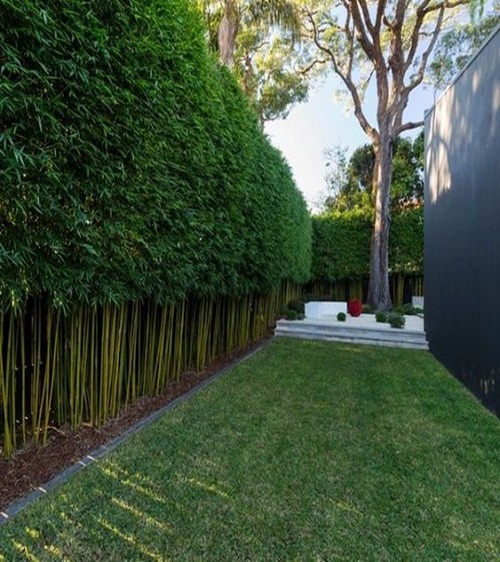 Create a natural living fence for your lawn with bamboo plants. They are fast-growing and give an elegant look to outdoor spaces.
33. Easy DIY Gate with Window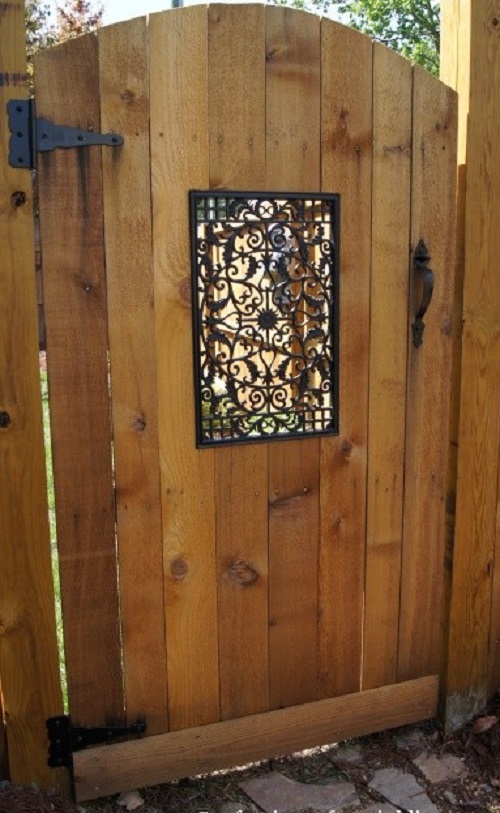 Grab tools, wooden frames, and screws to build this beautiful gate featuring a decorative Nuvo iron insert. The details are here.
34. DIY Metal Fencing with Wooden Post
Watch this video tutorial to install metal fencing with wooden posts. You don't need any pro-DIYing skills for this project.
35. The Log Fence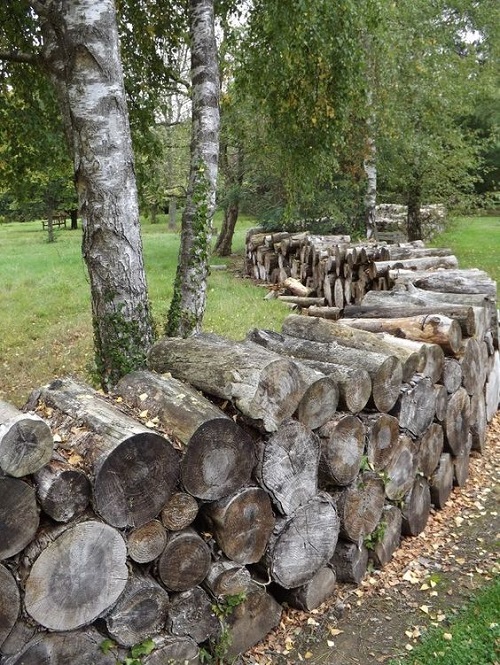 Gather lots of big wood logs and stack them around your property to make a wall. Make sure it's tall and sturdy enough.
36. DIY Gabion Fence
Add personality and character to your backyard by installing this unique gabion fence.
37. Build a Cheap One Acre Yard Fence in 1 Day
The DIYer in this video shows how to build a cheap one-acre yard fence in a day's time.