Are you a remote worker? Here are some of the Best Bedroom Home Office Ideas that'll boost your productivity!
Working from home can take a toll on your mental health and productivity in a monotonous environment. We have compiled some appealing Bedroom Home Office Ideas that'll create the perfect work vibes for you!
Find some Stunning Blue and Gold Bedroom Ideas here
---
Best Bedroom Home Office Ideas
1. Hanging Macrame Houseplant Garden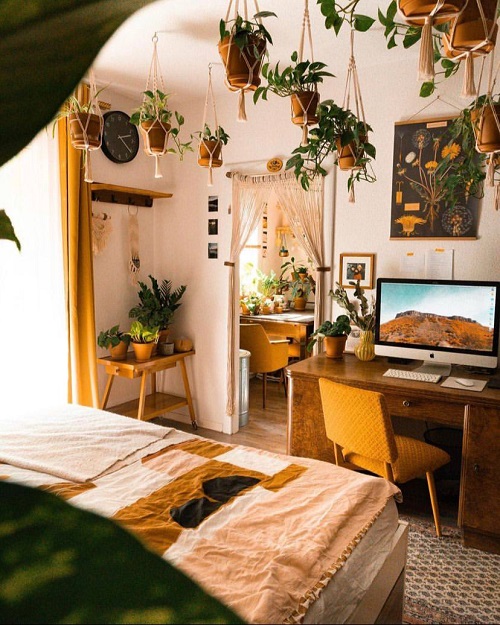 Look at some Beautiful Macrame Wall Hangings here
2. Cast Iron, Ferns, and String Plant Shelf in the Work Place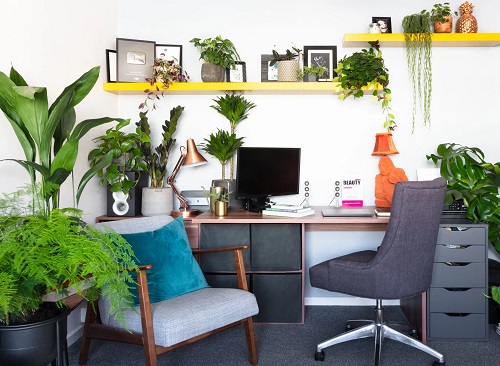 3. Giant Fiddle Leaf Fig Gracing the Corner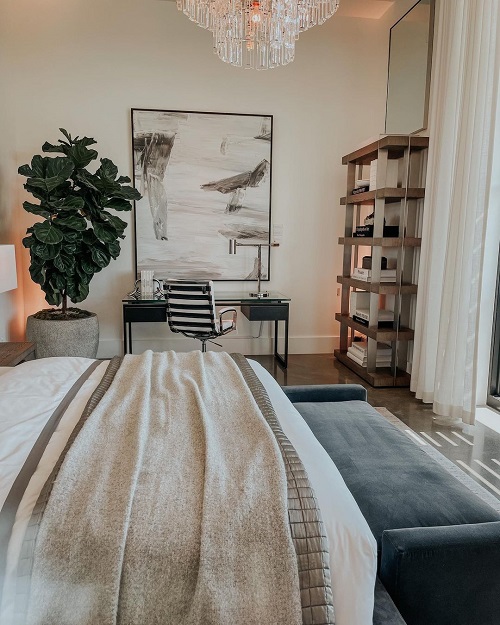 4. An Elite Work Studio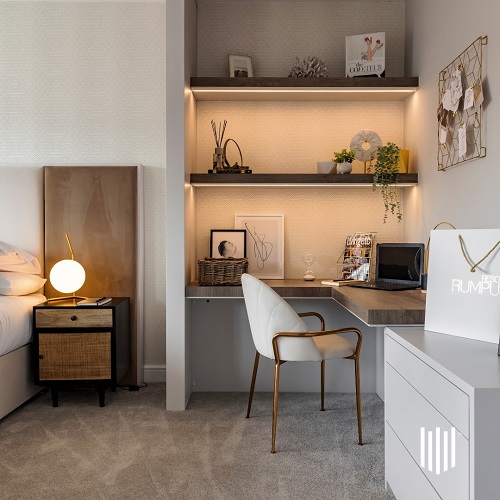 5. Hanging Macrame Houseplants around the Workplace
6. Hanging and Potted Plants Around the Work Desk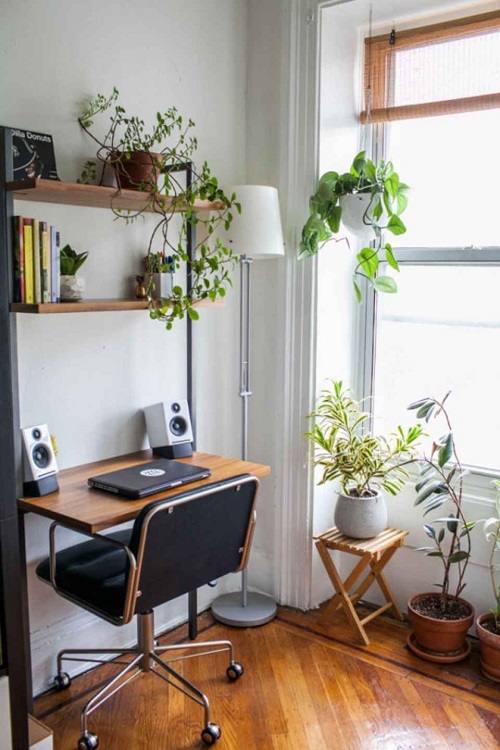 7. Indoor Houseplant Studio
8. Hanging Moss in a Head Planter Over the Work Desk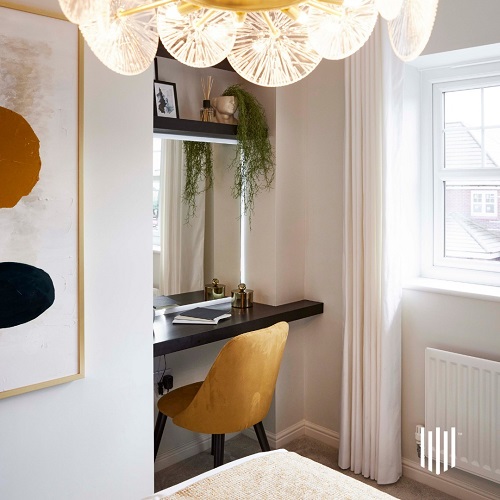 9. Bohemian Workplace Decked with Houseplants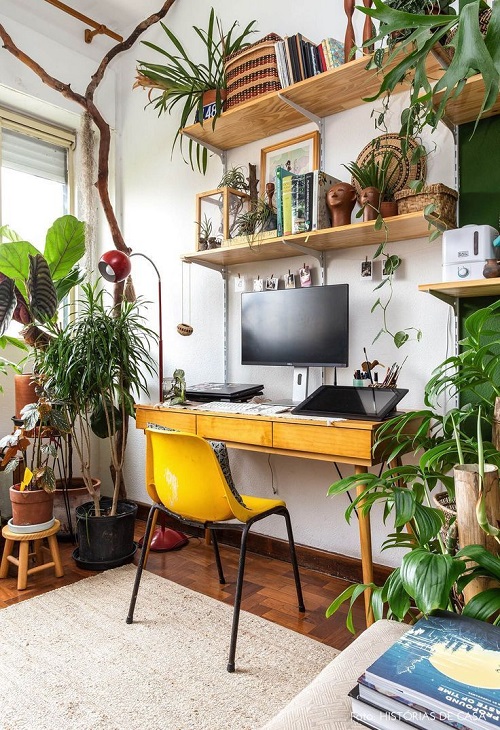 10. Stunning Zamiifolia Stealing the Show!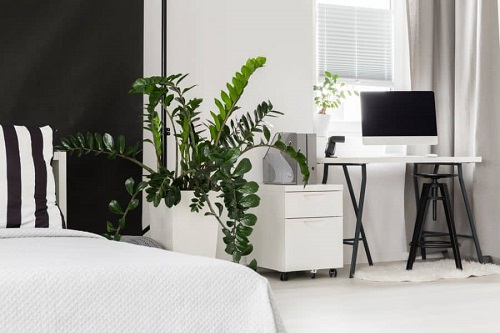 11. Blooming Houseplant on the Sunny Work Desk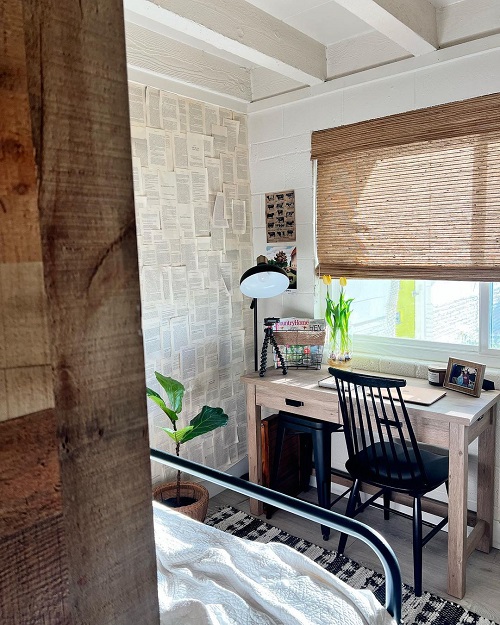 12. Well-Lit Home Office with a Tall Areca Palm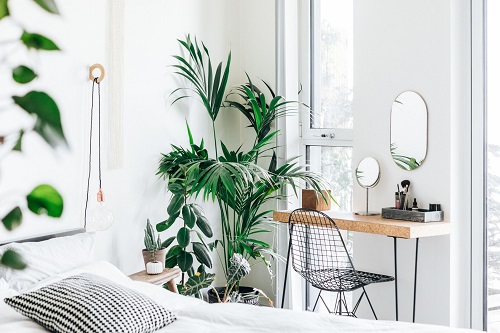 13. Potted Houseplants Decking the Work Desk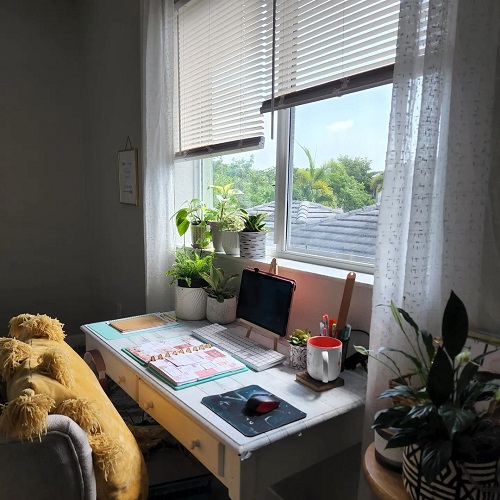 14. Urban Home Office Outlooking the City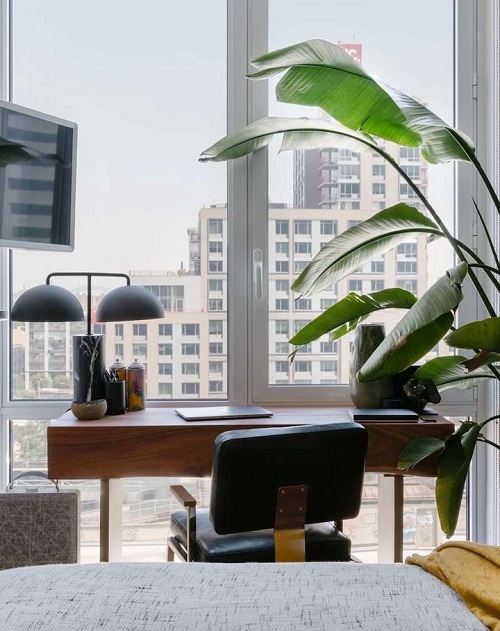 15. Minimalistic Home Office Decor with Crystal Chandelier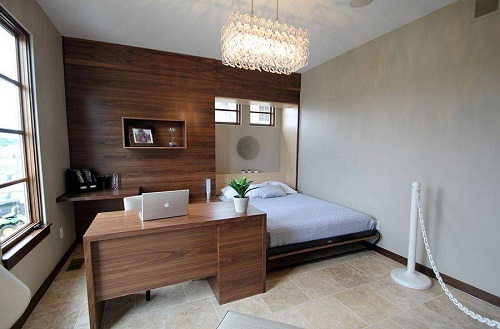 16. Home Office Setup against a White Backdrop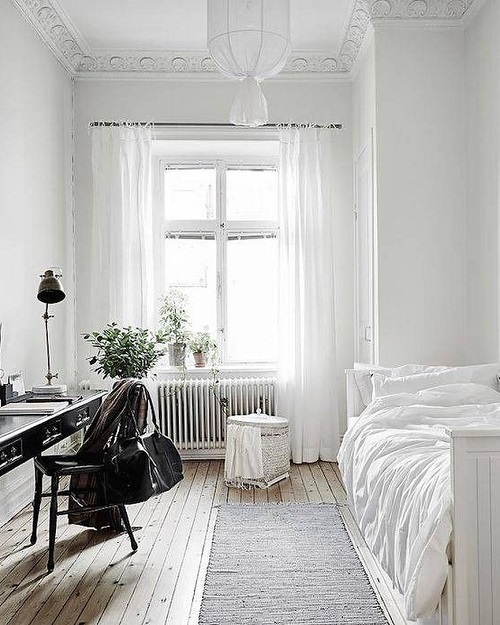 17. Vintage Bedroom office Setup with Canvas Wall Art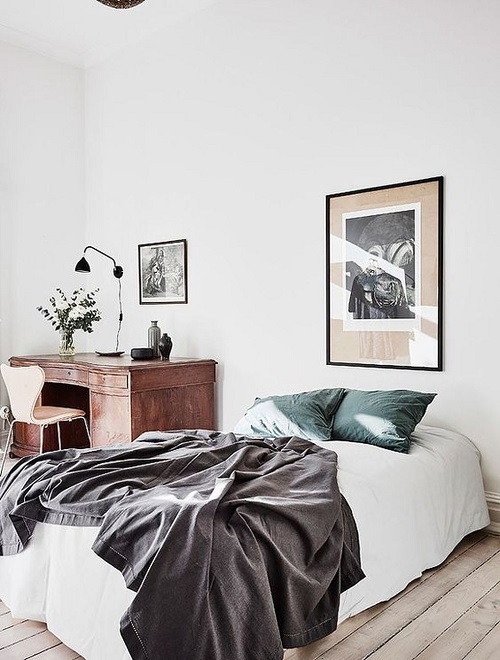 18. Minimal Work From Home Setup with Wooden Accents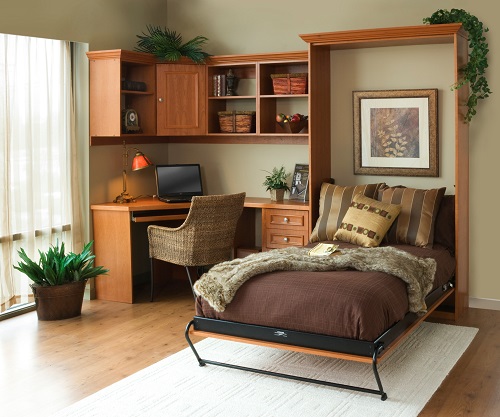 19. Gray Wood Work Desk with Tall Lamp and Houseplant Pot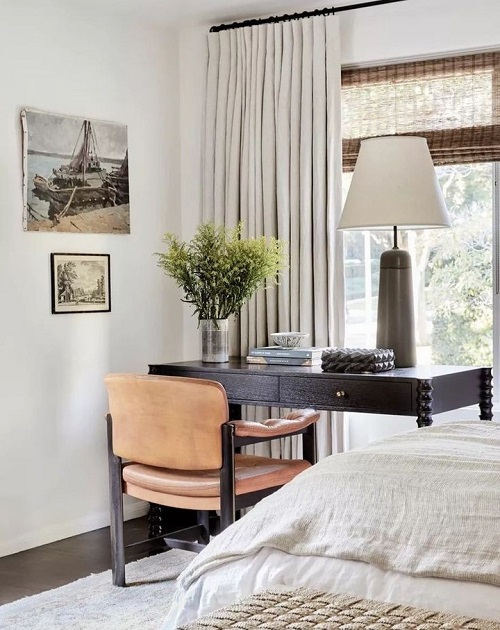 20. Unique Cedar Wood Remote Work Setup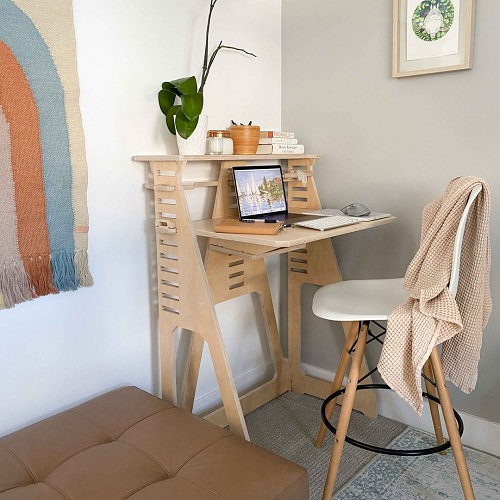 21. Monochromic Home Office Decor with Golden Accents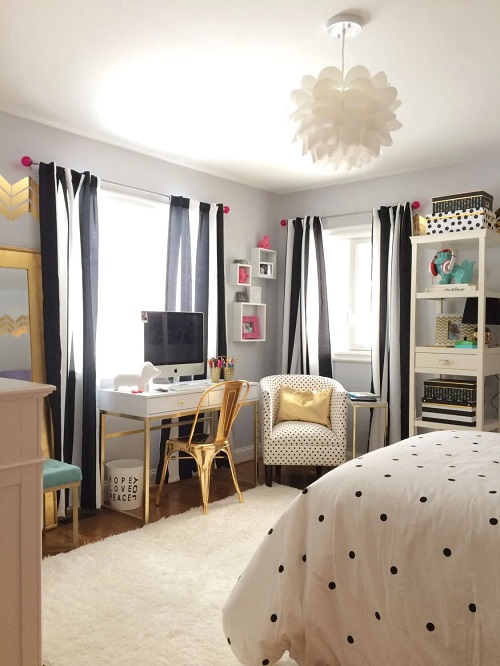 22. Unique Pendant Chandelier Gracing the Room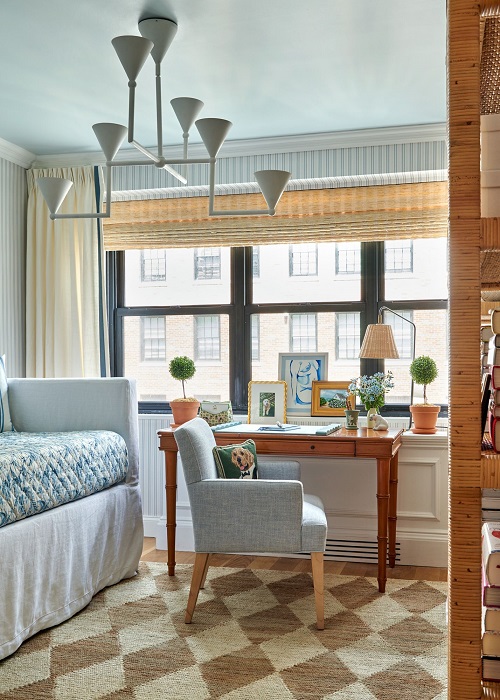 23. Classy Remote Working Setup in a Mini Library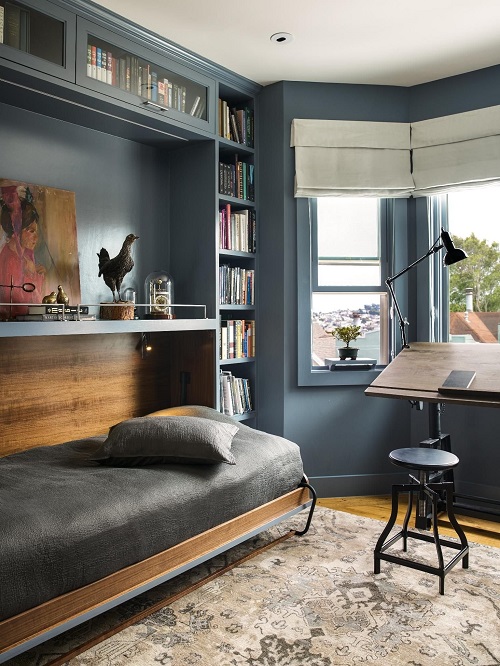 24. A  Memento Wall by the Home Office Setup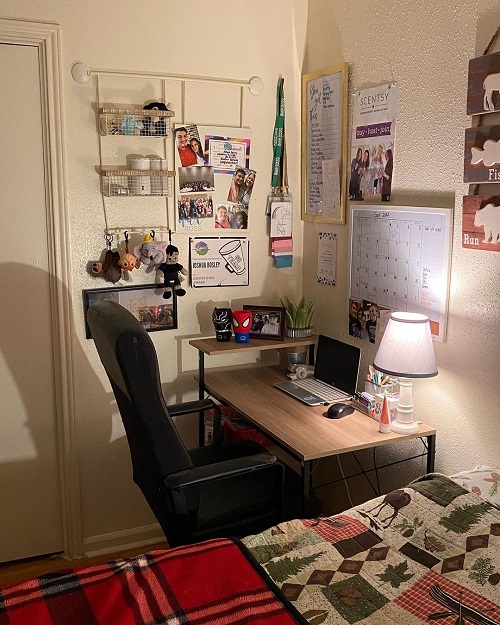 25. Lively Blue and Pink Theme for the Home Office
26. Giant Ficus in a Classy Pot by the Work Desk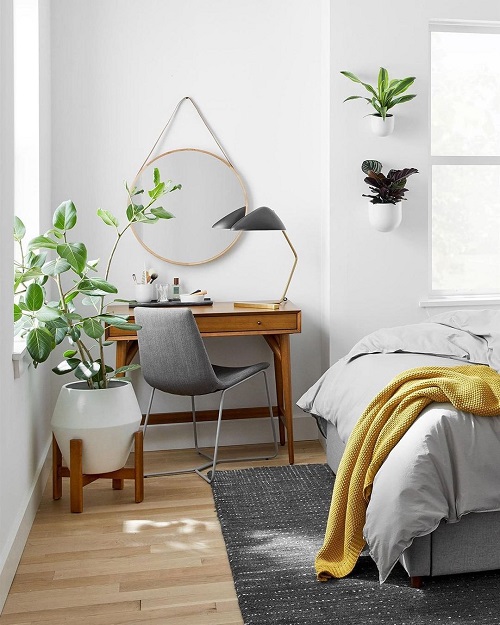 27. Vintage Home Office Setup with Vining Plants and Cane Furniture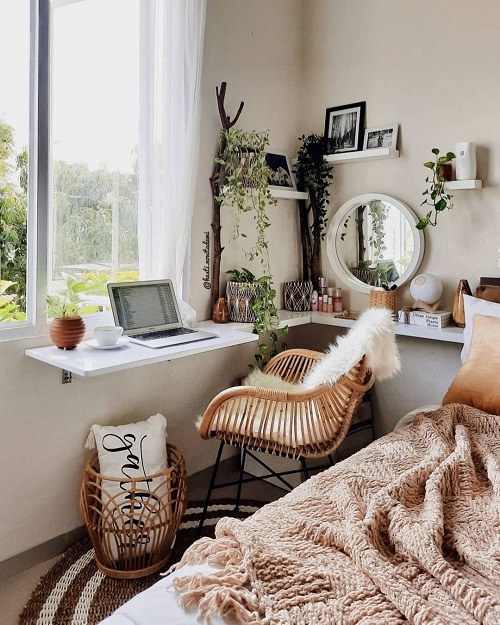 28. Fiddle Leaf Fig Decking the Home Office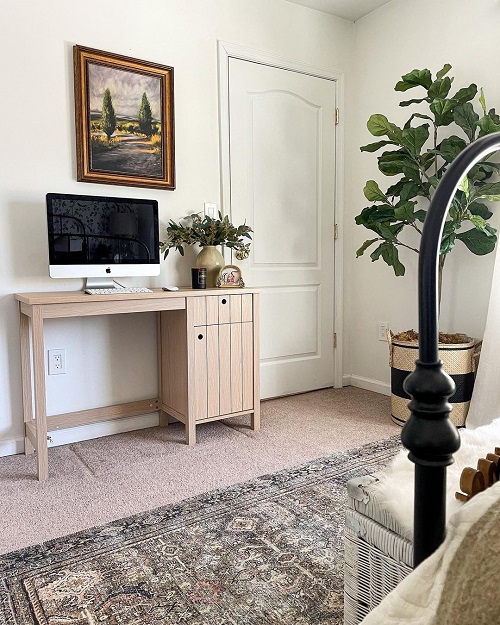 29. Elegant Work Setup with Geometric Book Shelf

30. Green and White Backdrop for a Bohemian Touch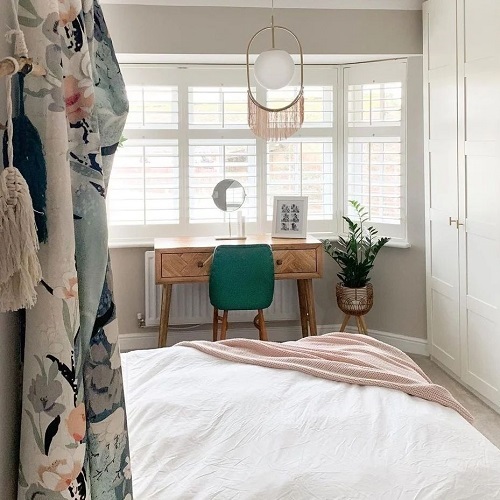 31. High-End Home Office with Round Mirror above the Desk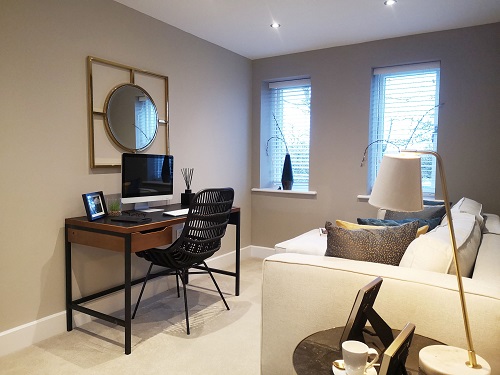 32. Work Desk and Revolving Chair Arrangement by the Large Window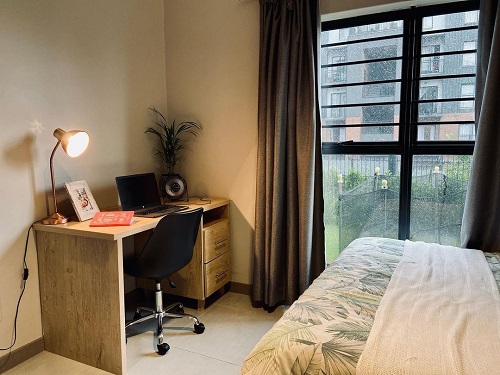 33. Gorgeous Bedroom Office
35. Indoor Workstation Divided by a Room Partition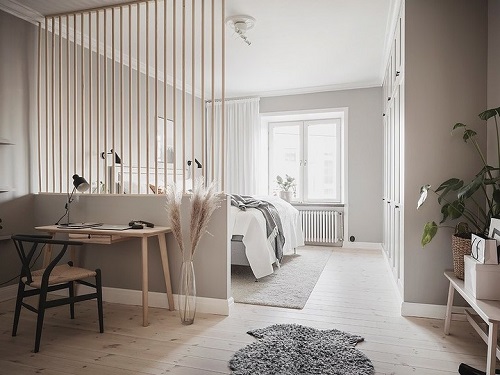 36. Work Counter Below the Book Shelf in the Bedroom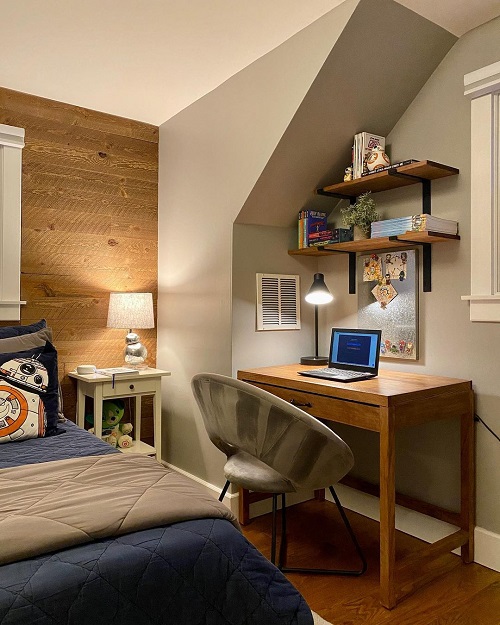 37. Bright Bedroom Cum Work Desk Arrangement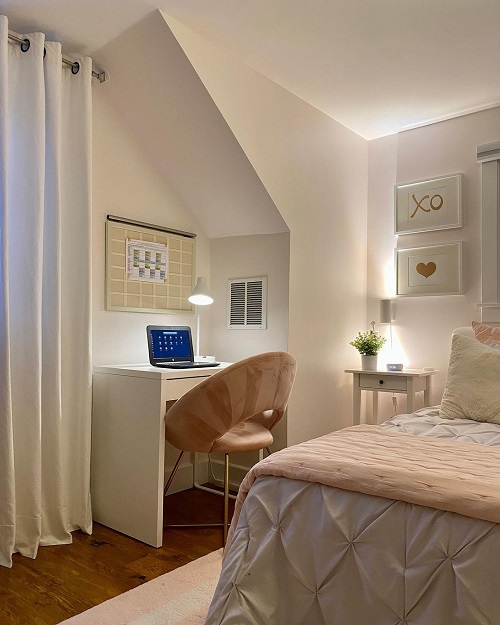 38. Home Office with a Subtle Pastel Background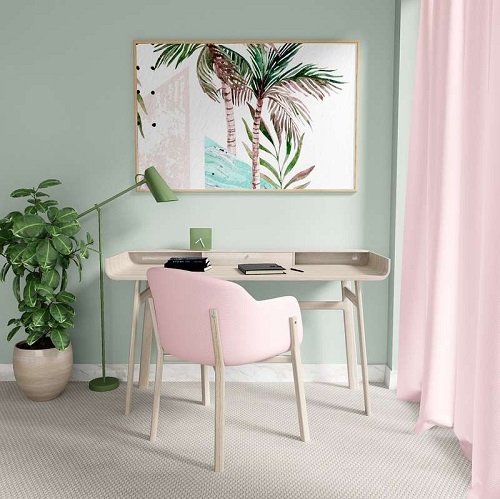 39. Hanging and Potted Plants in the Indoor Working Space