Check out this list of best castor oil substitutes that we have collected for your skin and hair! These substitutes will work more or less the same as castor oil.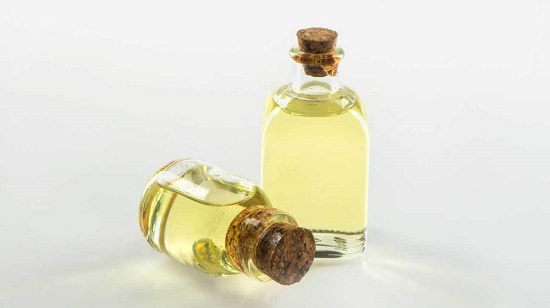 What Is Castor Oil?
Castor oil is a multi-purpose vegetable oil obtained from the kernels of the castor oil plant. It has numerous uses as food add-ons, drugs, mechanical lubricants, skincare, and hair care products. In ancient Egypt, it's used to stimulate the labor process. Castor oil is considered safe, but its doses in large amounts can cause some severe side effects.
Best Castor Oil Substitute
If you don't love castor oil, or thinking about its side effects, or if it's simply not available in nearby stores, then try the below alternatives of castor oil that are best for eyelashes, hair, and skin!
For Skin & Hair
1. Coconut Oil
There's no denying the fact that coconut oil has immense benefits and several uses in home remedies. It is obtained from the cold extraction process and contains more nutritional elements in comparison to the hot extraction process. Apart from coconut oil topical applications, it has culinary uses as well because of the high smoking point and longer shelf life. Furthermore, it also has benefits for hair and skin as well:
Softens Your Hair
Increases Hair Length
Prevents Lice
Detangles Your Hair
Has Antioxidant Properties
Slows Down the Signs of Aging
Soothes Dry Skin Irritation
Moisturizes Skin
Repairs Damaged Skin Tissues
Possesses Anti-fungal Qualities
2. Jojoba Oil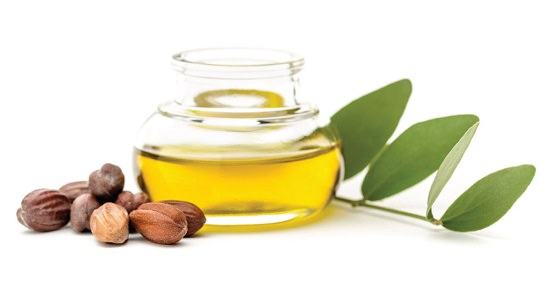 Jojoba oil is made from the seed of the Simmondsia Chinensis plant. It's an excellent castor oil substitute because of its multitude of nourishing properties. Furthermore, jojoba oil is beneficial for all skin types, including sensitive ones. You can undoubtedly use it regularly in your daily beauty regime.
Maintains Scalp Natural Balance
Encourages Hair Growth
Conditions Dry Hair
Natural Skin Moisturizer
Protects from Sunburn
Rich in Anti-inflammatory Qualities
Prevents Wrinkles & Fine Lines
Soothes Sensitive Skin
Balances Oil Skin
3. Olive Oil
Olive oil is a popular superfood that has an abundance of benefits, not only as a kitchen staple but also in hair care and skin care home remedies. Try cold-pressed olive oil, either topically or consume it orally to get the most out of it.
Has Antibacterial Properties
Clears Up Acne
Reduces the Appearance of Wrinkles
Rich in Antioxidants
High in Multi-Vitamins
Improves Scalp Health
Removes Dandruff
Promotes Hair Growth
Makes Strands Thicker
Smoothens Hair
Eliminates Split Ends
4. Almond Oil
Almond oil or sweet almond oil has a distinct soothing aroma in comparison to the castor oil. It has been recognized as a valuable therapeutic ingredient for overall health because of the essential fatty acids, protein, and micronutrients.
Reduces the Appearance of Scars & Stretch Marks
Reduces Puffiness & Under-eye Circles
Improves Complexion & Skin Tone
Natural Hair Conditioner
Reduce Scalp Inflammation
Promotes Long Hair
Repairs Damaged Hair
Gives Shiny Hair
5. Argan Oil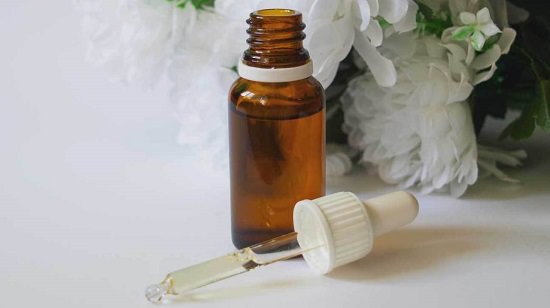 Argan oil or 'Liquid gold' is made from the seeds of the 'Argania Spinosa' tree. It has different uses in cooking, hair care, and cosmetic products because of its numerous health benefits. You can get the most out of its essential nutrients by applying it topically or consume orally.
Heals Skin Infections
Has Anti-aging Properties
Great Wound Healer
Improves Hair Follicle Health
Fights Hair Loss
Protects Skin & Hair from Sun Damage
Soothes Itchy or Dry Scalp
Boosts Hair Shine
Eliminates Hair Frizz
Encourages Hair Growth
Reduces Damage from Styling and Color
Best Castor Oil Substitutes for Eyelashes
1. Grapeseed Oil
Grapeseed oil or grape oil is obtained from the grape seeds through the cold-pressed and expeller-pressed methods. It's popular in culinary and salad dressings, because of the high smoking point and richness in multi-vitamins, making a good substitute for stir-frying and sauteing. Regular use of grapeseed oil can give you long, thick, and beautiful eyelashes as well.
Prevents Brittle Eyelashes
Make Eyelashes Look Bushier
Increase their Growth
Make Eyelashes Hair Thick
2. Avocado Oil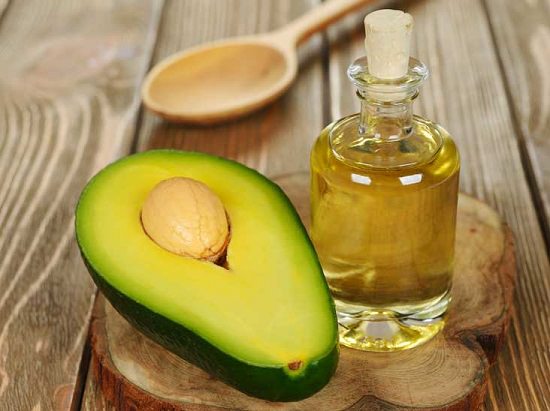 Like castor oil, avocado oil is also a rich source of monounsaturated fatty acid, which makes it a better substitute to get luscious eyelashes. Furthermore, it has high levels of antioxidants that make your eyelashes healthier by stimulating the blood flow around the hair follicles.
Gives Healthier & Longer Eyelashes
Fights Against Stress & Damage
Enhance the Growth of Eyelashes
People use castor oil from ancient times as the main ingredient in various home remedies for several health issues. But if you're a pregnant woman, or have any allergies, then it's best to use the substitutes mentioned above for it.