Discover this list of clever Sock Organizer Ideas for storing stockings in an organized, clutter-free way!
If you've been battling the unorganized piles of socks, check out these genius Sock Organizer Ideas. Let's find out the easy-to-understand ideas below.
Have a look at the best DIY shoe storage ideas here
---
Sock Organizer Ideas
1. Use a New Metal Trash Can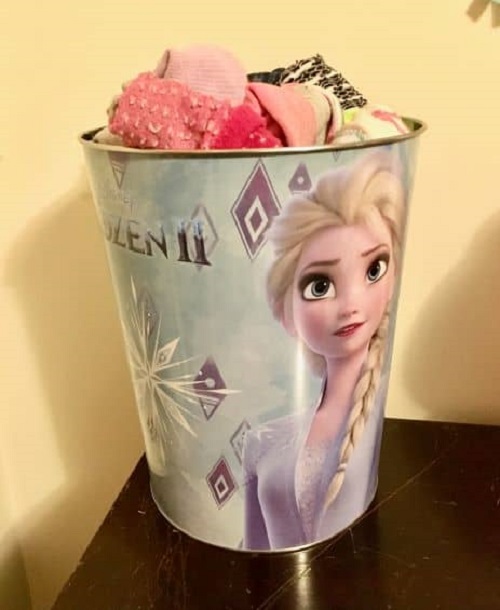 You only need a funky metal trash can to corral your socks. Before tossing socks in the can, put them in zipper bags for better organization.
2. Honeycomb Sock Organizer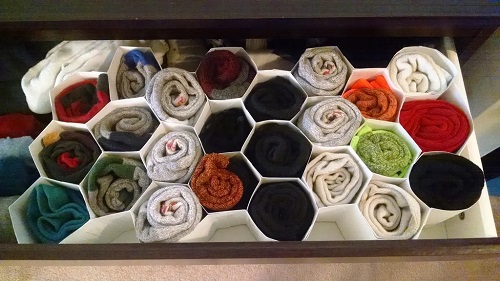 Try this cool-looking, honeycomb sock drawer organizer and give each pair of socks its own cell. Get the details here.
3. Simple Sock Drawer Organization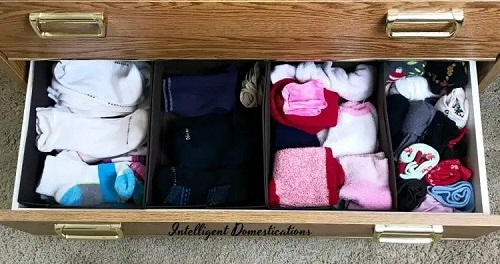 Take some collapsible containers to manage your socks quickly and hassle-free. Click here for more info.
4. Use Wall-mounted Wire Baskets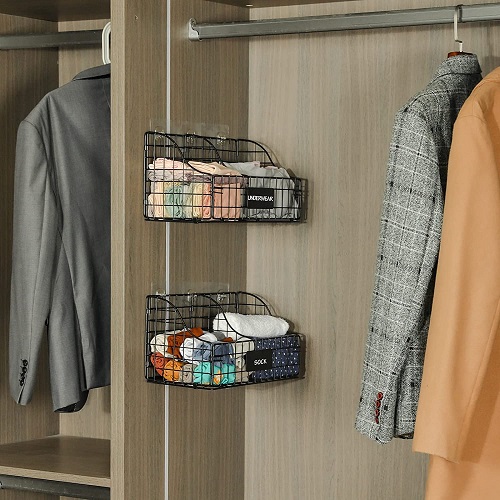 If you have an empty wall in your closet, use wire baskets to organize your stockings for quick and easy access. It's one of the best sock organizer ideas.
5. Hanging Closet Socks Organizer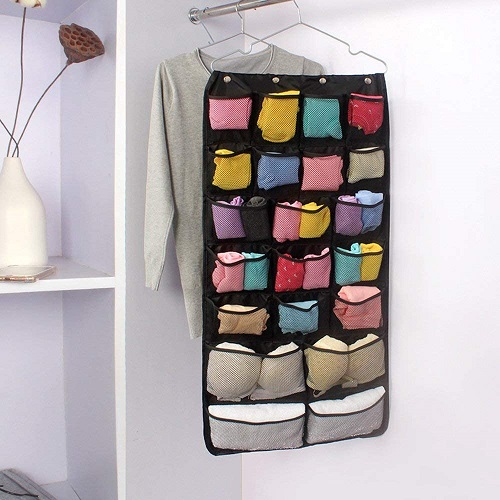 This hanging closet organizer is what you need to keep your socks and innerwear in order. It has pockets on both sides.
6. Laundry Sock Organizer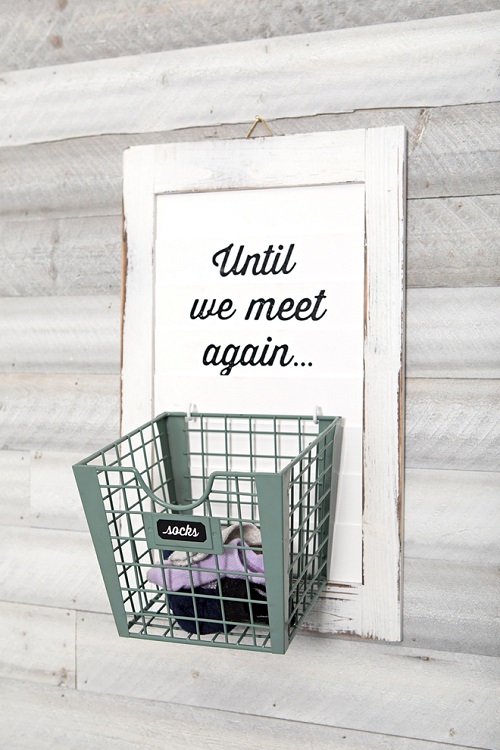 This socks organizer idea is the best way to corral lost and lonely socks in your laundry room. Get the details here.
7. DIY Felt Accordion Socks Drawer Organizer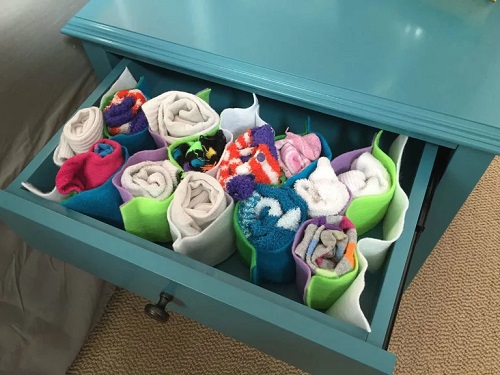 Made from felt and hot glue, this sock-organizing solution is easy-to-make. The detailed instructions are here.
8. Consider Dollar Store Bucket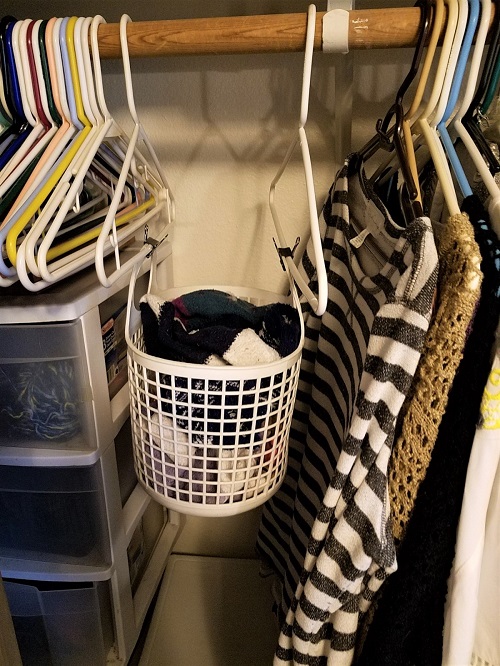 A rod, dollar tree basket, cloth hangers, and binder clips are needed to start this amazing project. It's one of the cheapest sock organizer ideas.
9. The Sock Basket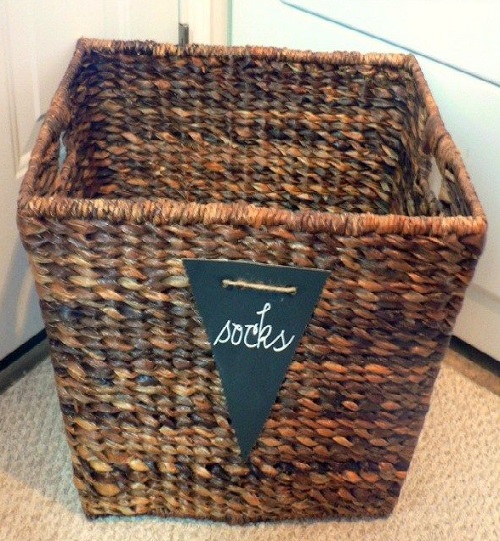 Are you looking for an inexpensive sock storage idea? Look no further and grab a basket.
10. Hanging Metal Socks Bucket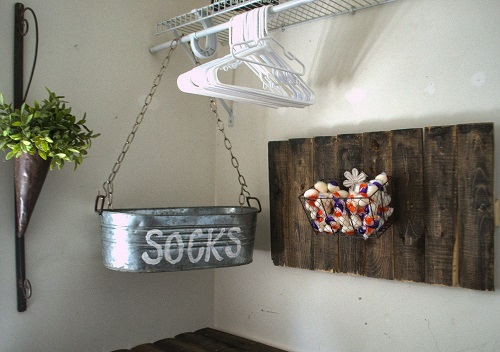 A hanging metal bucket with a farmhouse charm is perfect for stowing socks in the laundry. Read more here.
11. Plastic Bins for Socks Organization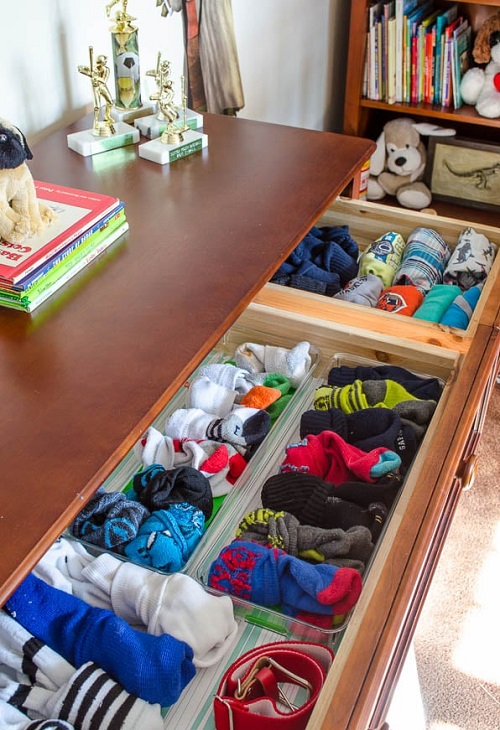 Say goodbye to your cluttered socks drawer using shelf liners and plastic bins with rubber bottoms. Hop to this article for the details.
12. Soda Crate Sock Organizer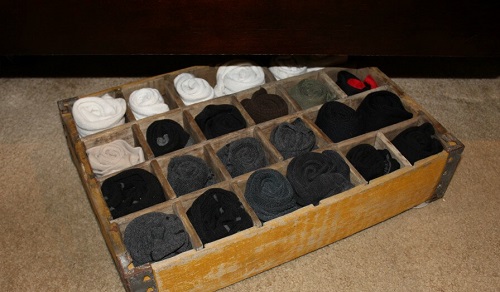 Repurpose an old soda crate into a socks organizer and give your space a vintage touch.
13. Map of Australia Sock Hanger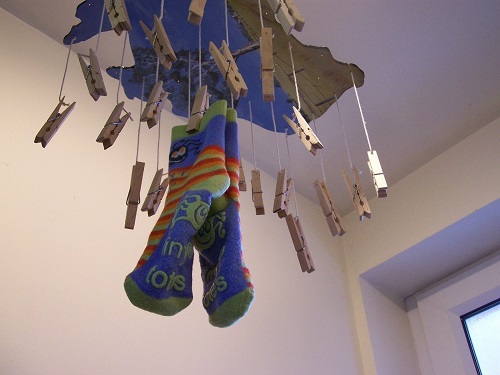 Go through this blog to build a peculiar yet functional hanger to store and manage socks. It's one of the awesome socks organizer ideas.
14. Homemade Cardboard Drawer Divider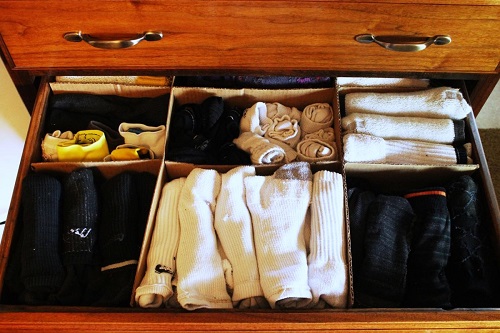 Learn how to make an affordable drawer divider with cardboard for organizing stockings in order.
15. Try an Old Cardboard Box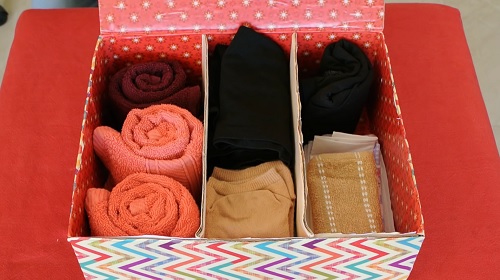 Transform an empty cardboard box into a frugal socks storage solution by watching this video tutorial.
Here are some homemade DIY cardboard crafts