Engage the kids at home in these fun and easy Homemade DIY Cardboard Crafts that also make for fantastic decor items!
These affordable Homemade DIY Cardboard Crafts are the perfect way to transform this useless scrap into functional and visually appealing stuff.
Here are some homemade cardboard cat house ideas
---
Homemade DIY Cardboard Crafts
1. DIY Cardboard Cacti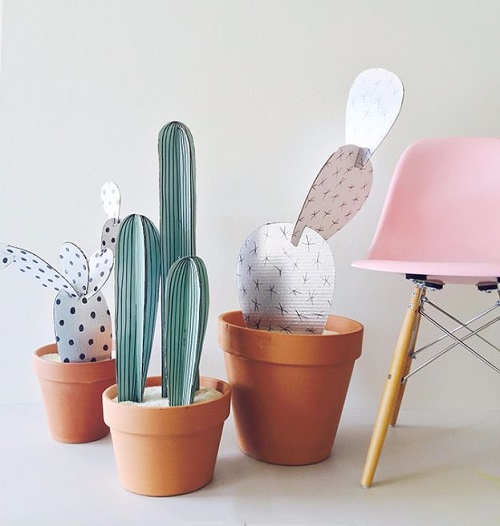 Grab cardboard, paint, sharpie, rice, clay pots, craft knife, cutting mat, and tape to make some life-size
cacti
.
2. DIY Cardboard Playhouse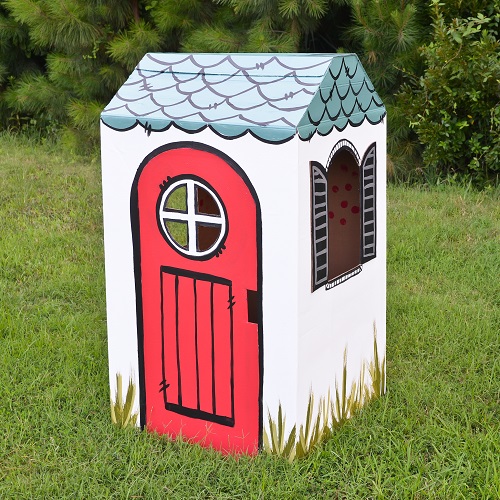 Recreate this fun playhouse for your kiddo using cardboard and this tutorial. It's an excellent birthday gift for your child.
3. DIY Triangle Bookends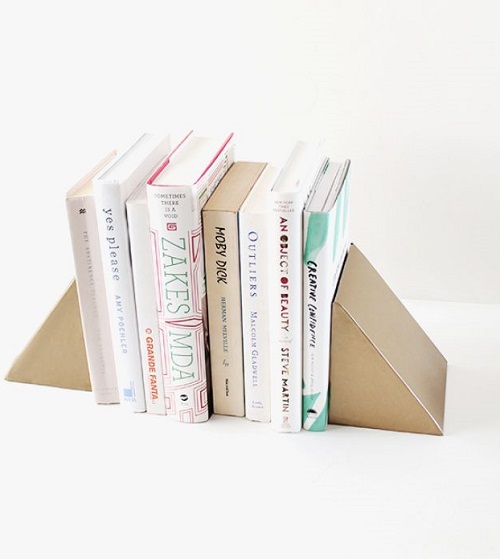 Cardboard and contact paper make nice triangle bookends. This project requires a little patience and some cutting skills.
4. DIY Decoupage Cardboard Trays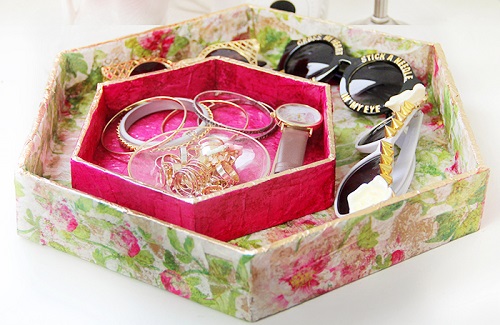 Learn how to craft hexagon trays from cardboard that are decoupaged with napkins for an interesting look. These trays let you corral ornaments, sunglasses, and watches.
5. Amazing Cardboard Shelf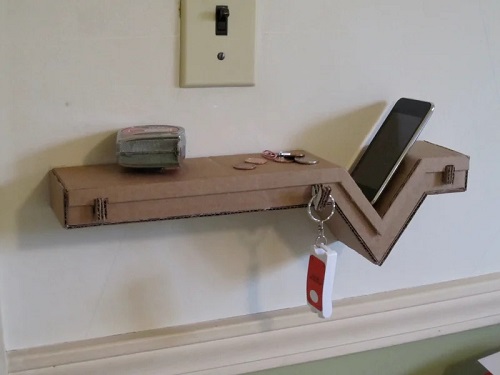 This instructable will help you make a small, useful cardboard shelf that costs next to nothing. It's one of the best homemade DIY cardboard crafts.
6. Cardboard Box Ramps Race for Cars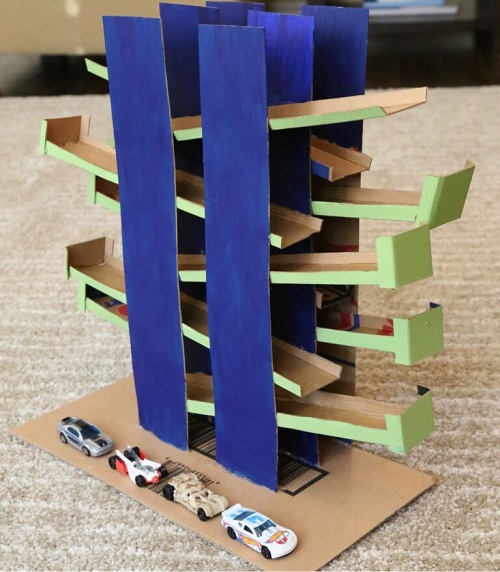 Build a cardboard box ramps race for toy cars, and give your kids endless hours of fun. Read this article for more info.
7. Faux Metal Letters From Cardboard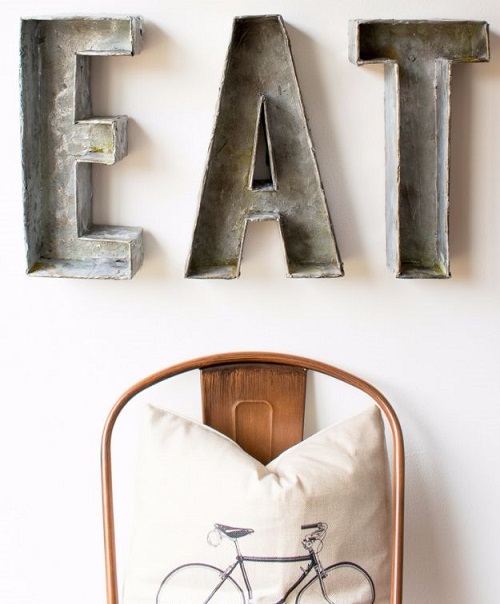 Decorate your monotonous wall with something cool and creative, like these faux metal letters. Get the instructions from here.
8. Cheap DIY Smartphone Projector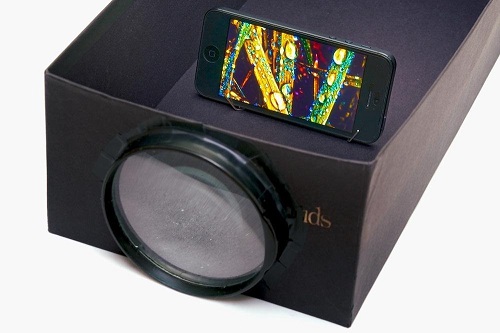 Find out the easiest and cheapest way to make a smartphone projector using cardboard, magnifying glass, and this tutorial.
9. DIY Cardboard Box Lap Tray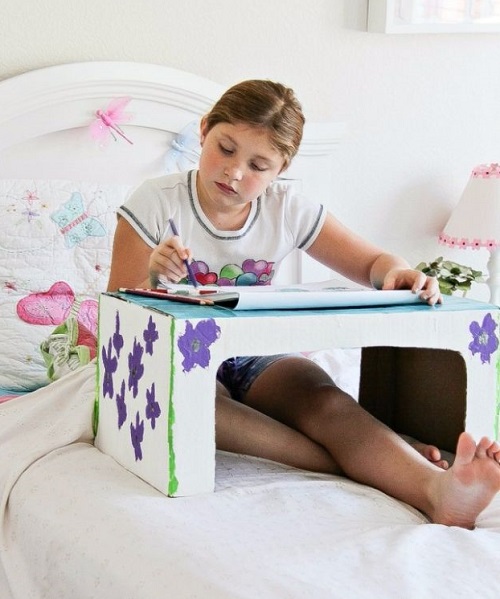 This frugal lap study tray is entirely made from cardboard. It's a kid-friendly project.
10. Cardboard Box Marble Labyrinth Game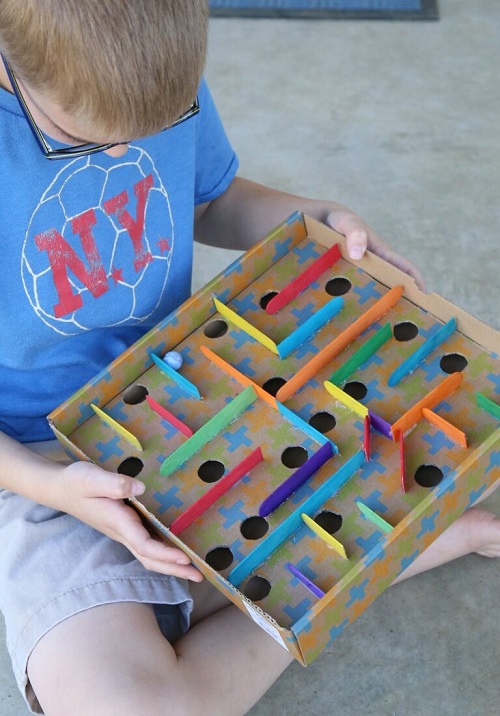 This cardboard box marble labyrinth game is simple to put together and an excellent way to keep your kiddo occupied.
11. DIY Cardboard Owls
Craft some adorable owls out of cardboard to amp up your home decor. Watch the video to learn more.
12. DIY Cardboard Jewelry Box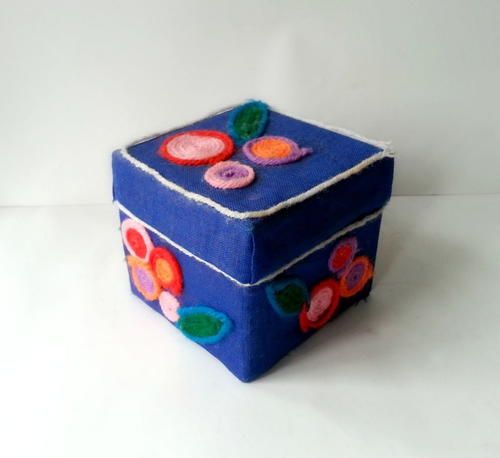 Rather than purchasing a jewelry box, create a pretty one on your own using cardboard and this instructable. It make great gift for special occasions.
13. Vintage Kitty Camper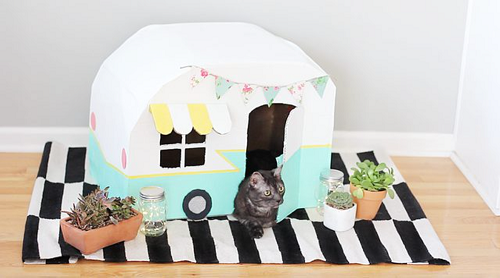 This vintage kitty camper made from cardboard box is a perfect gift for your feline's adoptiversary. Your fur baby will love this idea!
14. Inexpensive DIY Cardboard Wall Hanging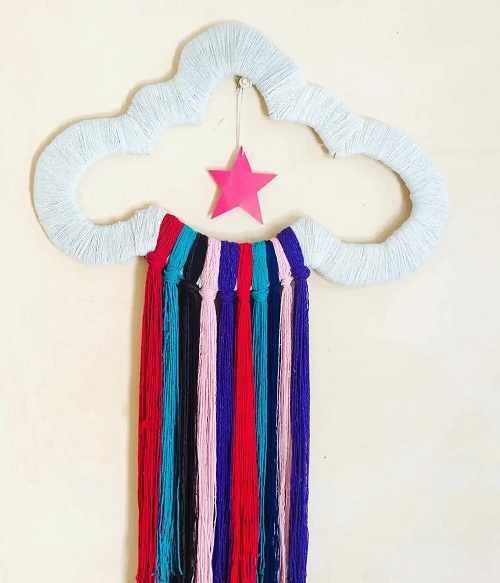 This blogger creatively turned waste cardboard into a beauitful, multi-colored wall hanging in an hour.
15. Cardboard and Yarn Wall Art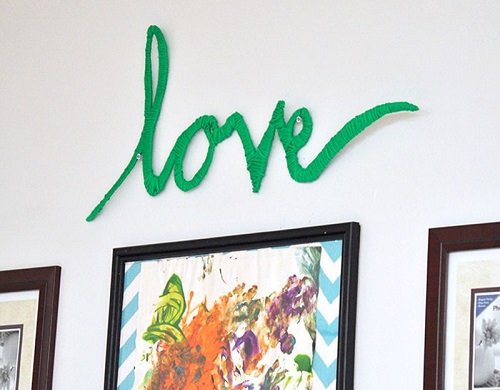 With cardboard and yarn, you can craft this eye-grabbing 'Love' wall art. It's one of the easiest homemade DIY cardboard craft ideas.
16. DIY Scrapbook Paper Organizer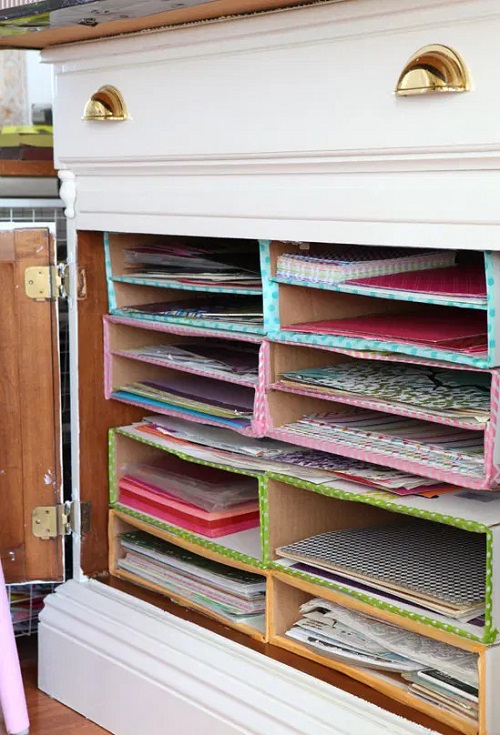 Here's the tutorial to make a thrifty stacking scrapbook paper organizer that custom fit a cabinet or closet.
17. Incredible Play Kitchen Out of Cardboard Boxes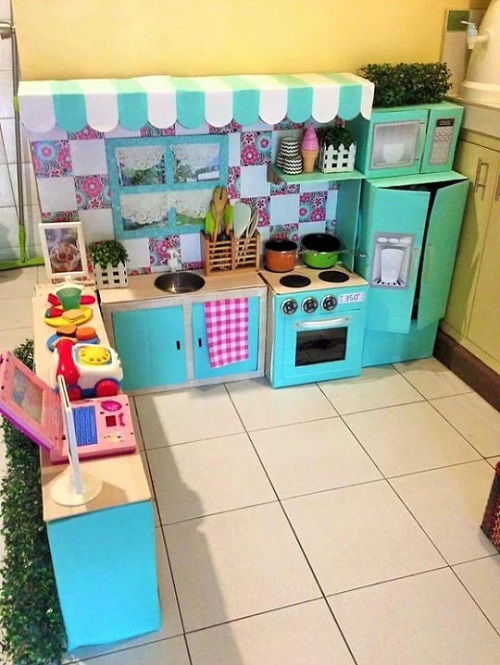 Check out how a crafty mother transforms simple cardboard boxes into an incredible play kitchen for her little daughter.
18. DIY Cardboard Pom Pom Maker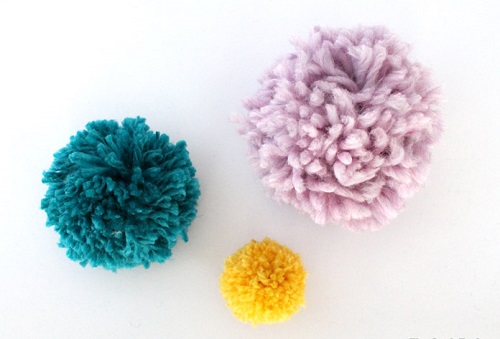 Instead of running to the nearest craft store for a pom pom maker, read this article to create a cheap one with cardboard.
19. DIY Cardboard Table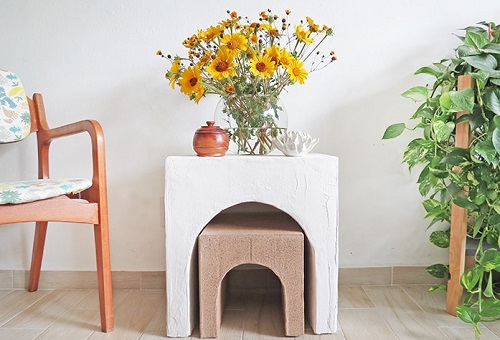 Cardboard is a great material to make a side table or coffee table because it's lightweight, cheap, and sturdy. No power tools are needed for this project.
20. DIY Cardboard Pendant Light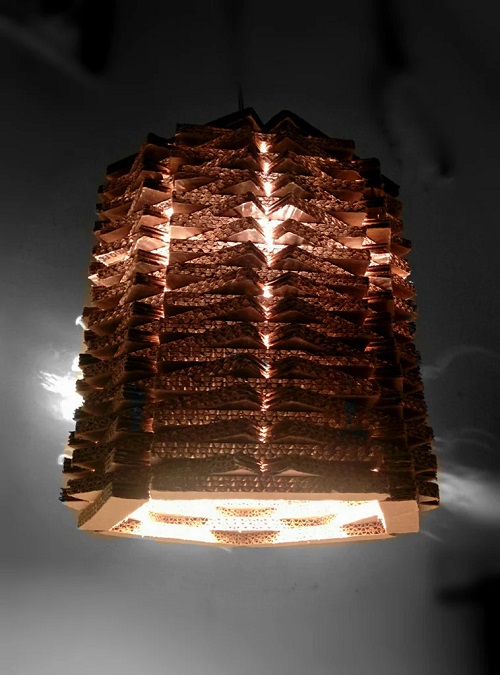 This awesome-looking pendant lamp is made of cardboard. It's handmade and doesn't need any 3D software or a laser cutter.
21. Cardboard Ball Chair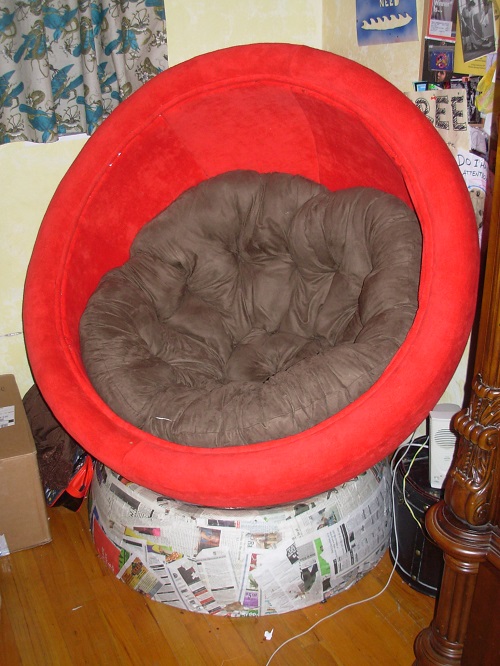 With a special jig, a lot of cardboard, and patience, you can make this comfortable, groovy ball chair. Upholster this furniture and fill it with pillows to complete the look.
22. Magical 3D Nature Suncatcher From A Cardboard Box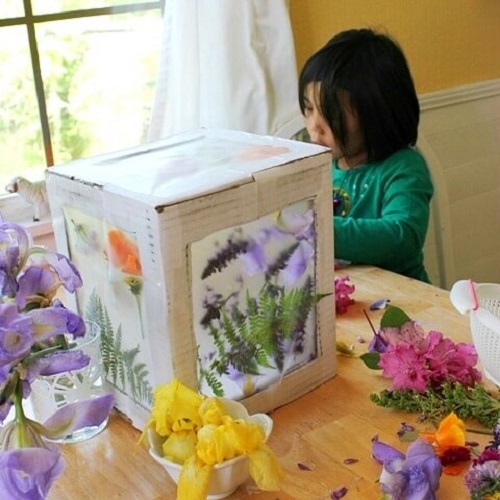 Magical and elegant, this 3D suncatcher is made from cardboard, transparent contact paper, flowers, leaves, scissors, and an x-acto knife.
23. Covered Cardboard Storage Boxes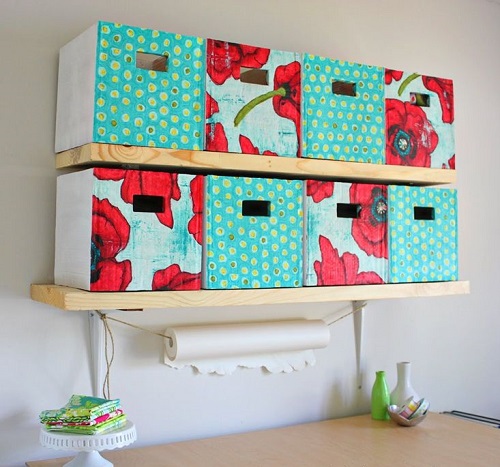 Convert cardboard boxes into a nice storage solution to keep your stash of craft supplies in order. Don't forget to cover the boxes with colorful fabric.
24. Upcycled Cardboard Lantern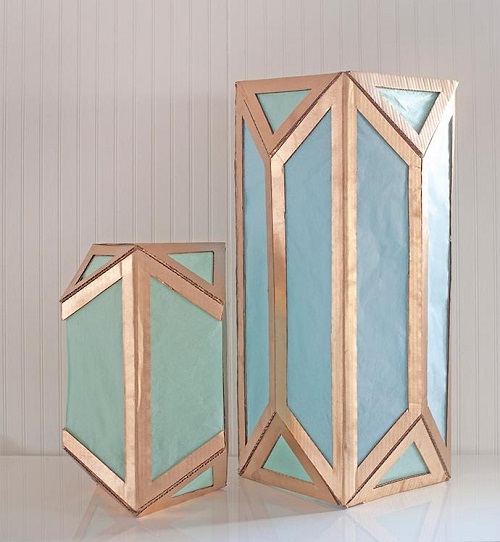 This simple cardboard lantern is a breeze to make and adds a cozy glow to any space. The details are here. It's one of the most admiring homemade DIY cardboard craft ideas.
25. DIY Modern Cardboard Chair Project
To complete this modern lounge chair project, 120 layers of cardboard, a utility knife, and standard white glue are needed.
26. DIY Triangle Organizer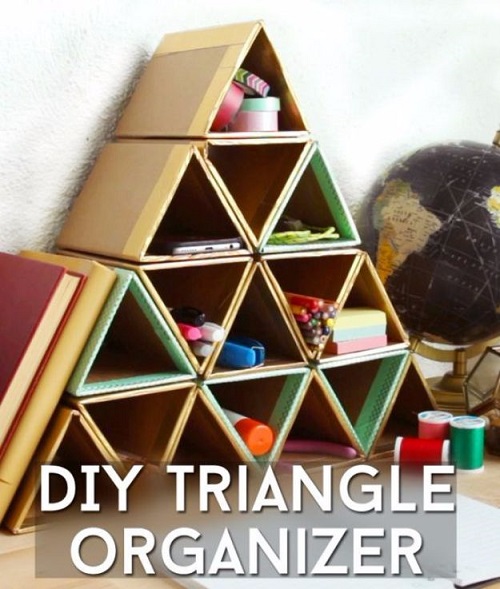 Make a space for all your desk supplies by transforming cardboard into an elegant triangle-shaped organizer.
27. DIY Cardboard Photo Frame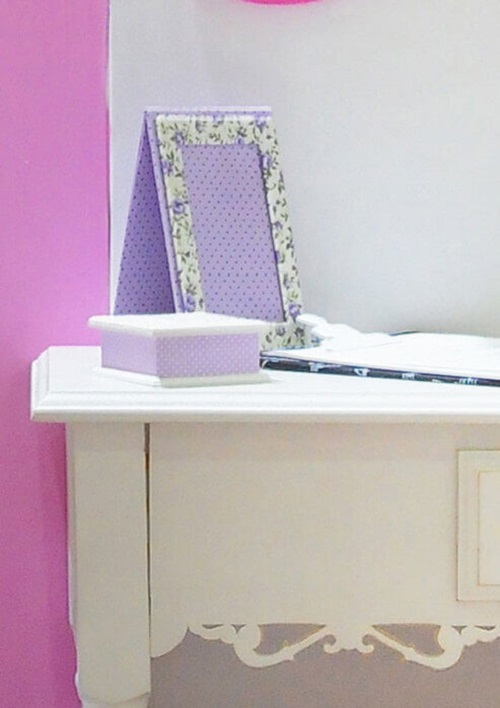 Upcycle cardboard scrap to make a simple yet cute photo frame. You can decorate it with beads and rhinestones for an added look.
28. Collapsible Cardboard Tent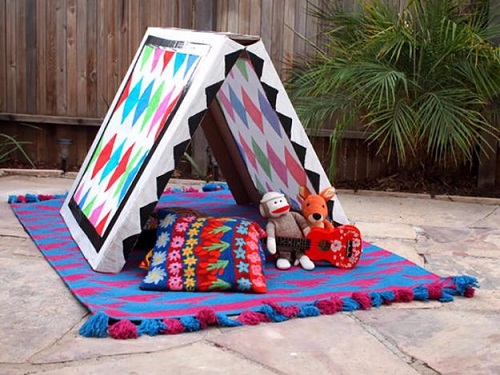 A cardboard box, paint, scissors, box cutter, duct tape, and other supplies are what you need to begin this collapsible tent craft.
29. DIY Cardboard Cat House
Make a cute cardboard cat house to create a cozy hangout for your favorite fur baby. Cats love lounging around in boxes, especially house-shaped ones.
30. Geometric Cardboard Lamp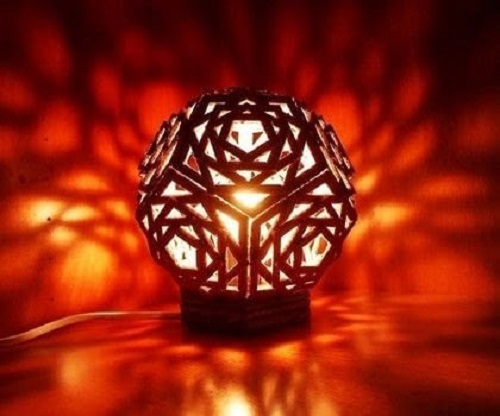 This stunning geometric lamp requires a lot of patience and cardboard boxes. It's a dodecahedron composed of many pentagons that have been joined together.
31. Easy Homemade Cardboard Bird Feeder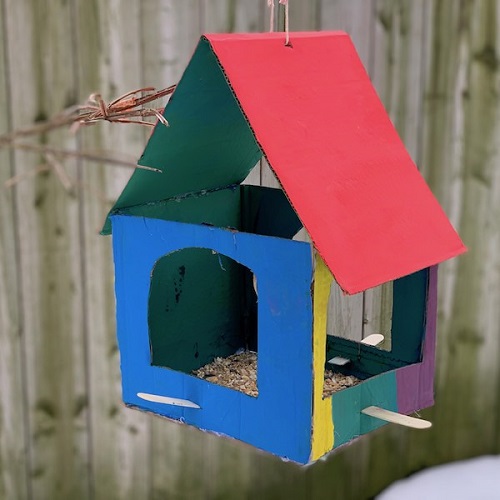 This homemade cardboard bird feeder is a wonderful way to celebrate the start of spring with your kids. Create one out of cardboard for your backyard birds to enjoy.
32. Custom Magazine Holder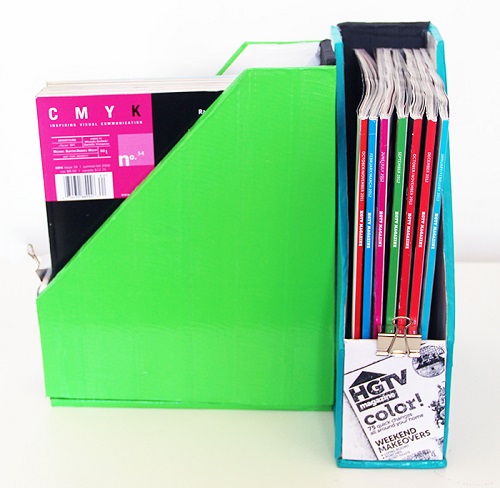 Keep your magazines organized using these magazine holders made out of cardboard and duct tape. It's an excellent cardboard recycling project.
33. IronMan Hydraulic Cardboard Helmet
Are you an 'Avengers' fan? If yes, this hydraulic IronMan cardboard helmet project is only for you.
34. Antique Chest Out of Cardboard
This antique cardboard chest not only enhances the visual interest of your space but also provides extra storage space.
35. DIY Shoe Rack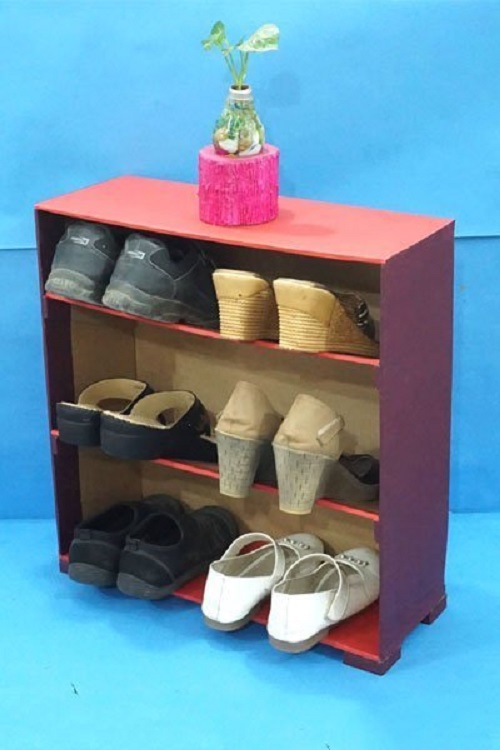 Built with cardboard, this shoe storage rack is easy-to-make. It's one of the most cost-effective homemade DIY cardboard crafts.
36. Cardboard Bird Nest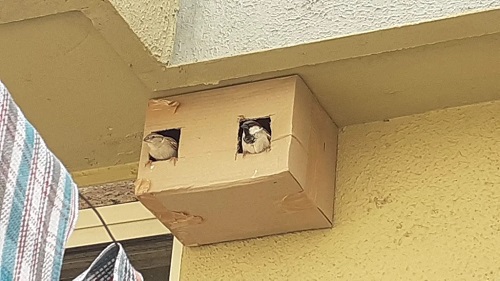 Cardboard is good for making birdhouses because it's lighter, good for air ventilation, and has more space for birds. The details are here.
37. Mobile Stand With Cardboard
Watch this YouTube tutorial to create a nifty phone stand using cardboard. It's a kid and beginner-friendly craft project.
Find out some creative craft ideas for old license plates here