Instead of adorning your space with the same old Xmas trees. Try these DIY Christmas Trees alternatives and get into the festive spirit!
If you want to festoon your compact home with not-so-common holiday decoratives, these DIY Christmas Trees are for you.
Here are the best-decorated Christmas trees on the internet
---
DIY Christmas Trees
1. DIY Felt Ball Christmas Tree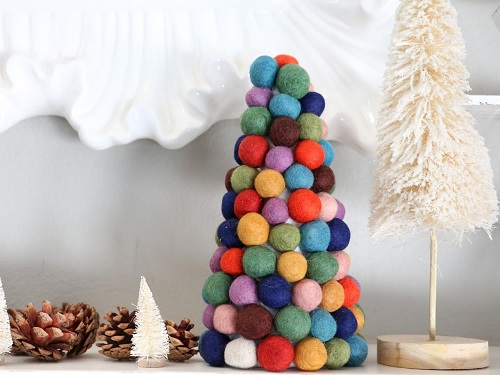 Obsessed with the bohemian look for the holidays? Make your own boho Christmas tree from felt balls and foam cones using this tutorial.
2. Kraft Paper Christmas Tree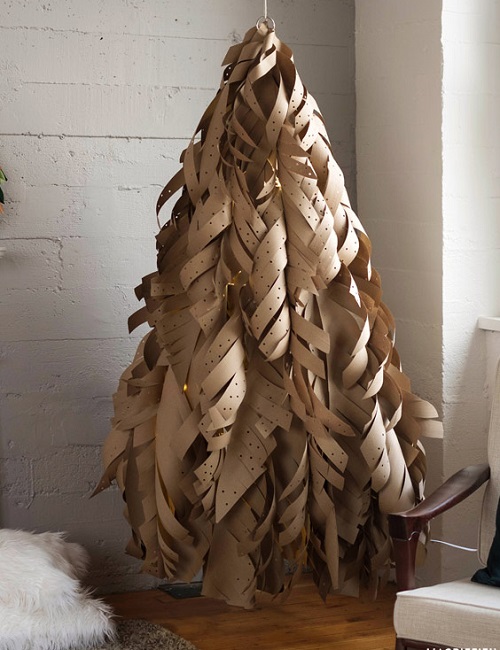 Check out this easy-to-understand article and craft a gorgeous tree to celebrate the festivities.
3. Copper Christmas Tree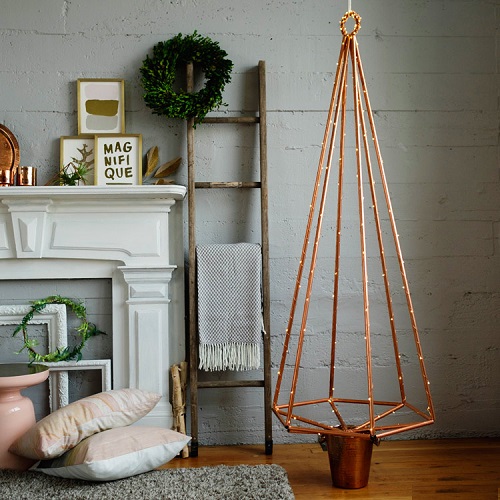 This copper Christmas tree gives warmth for the holiday season without the mess of falling pine needles. Read the details here.
4. DIY Nordic Sweater Mini Christmas Trees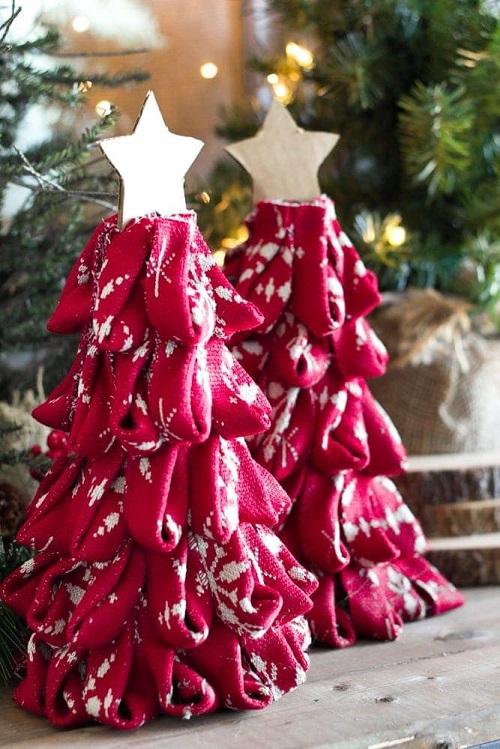 Grab a foam florist cone, nordic print ribbon, cardboard, and other supplies to craft these mini nordic Christmas trees.
5. Magnetic Chalkboard Christmas Tree DIY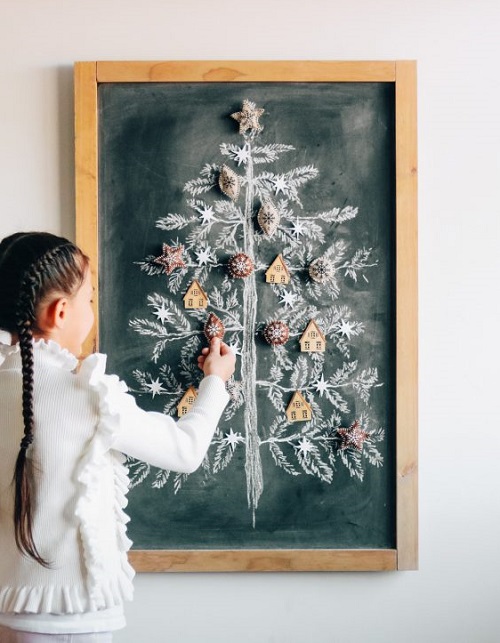 Add festive vibes to your less-spacious apartment with this magnetic chalkboard Xmas tree. It's one of the fantastic DIY Christmas trees.
6. Tabletop Wooden Christmas Tree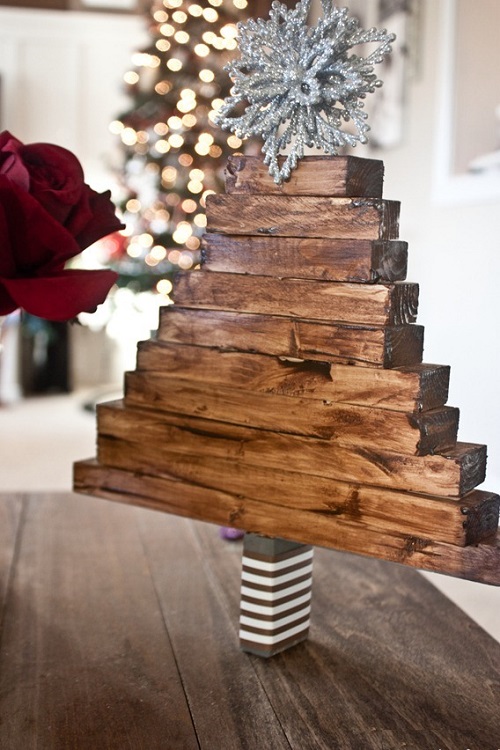 Super easy and cheap, this wooden Christmas tree is a perfect centerpiece for the holiday table. Click here for more info.
7. Plastic Spoon Christmas Tree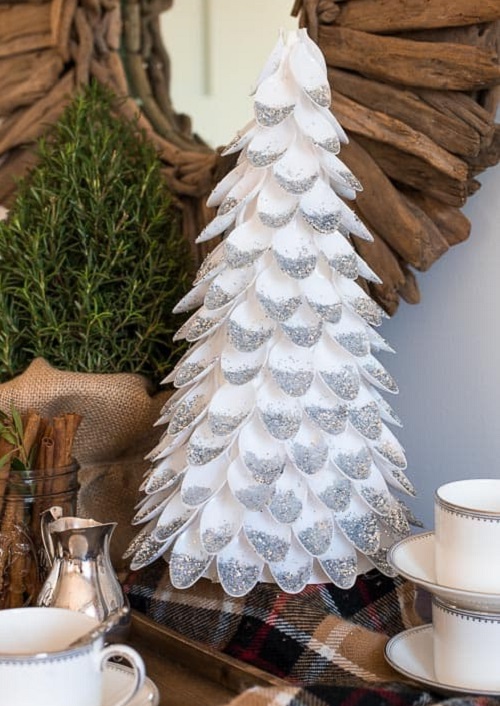 A plastic spoon Xmas tree is an unexpected décor piece that looks like a million bucks. Read this article for the details.
8. DIY Balloon Christmas Tree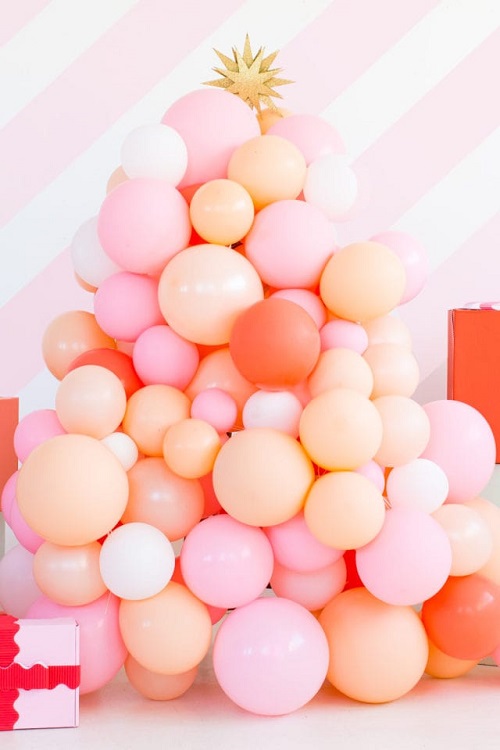 This article pairs everyone's favorite party decor trend with a little holiday twist to make this colorful DIY balloon garland tree.
9. Gingerbread Christmas Tree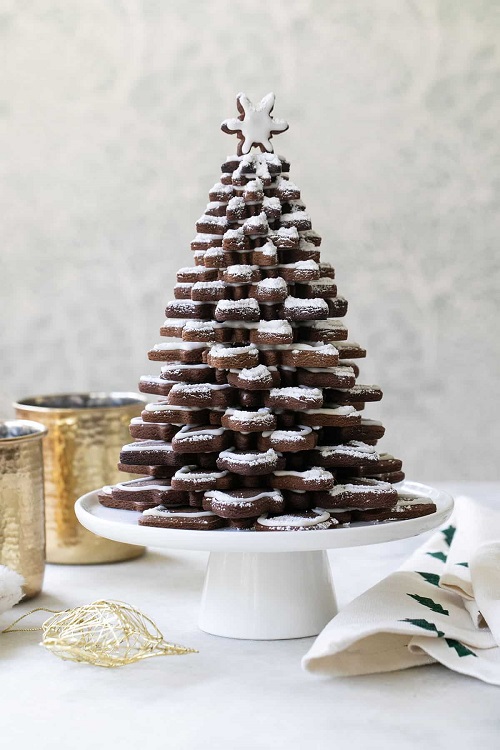 This adorable homemade gingerbread tree is an eye-grabbing holiday centerpiece and makes the house smell incredible.
10. Jingle Bell Christmas Tree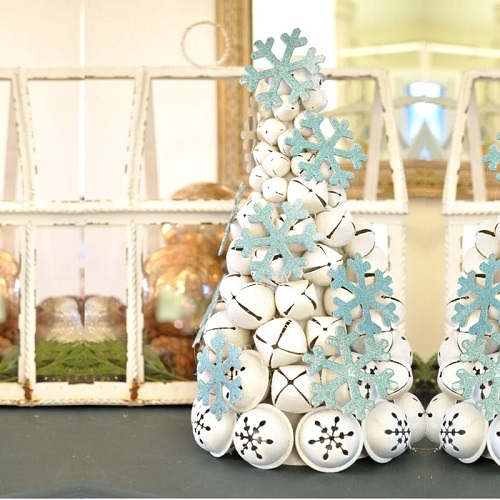 With jingle bells, white paint, and a cardboard cone, you can easily make a quirky yet cute Christmas tree.
11. Giant DIY Christmas Tree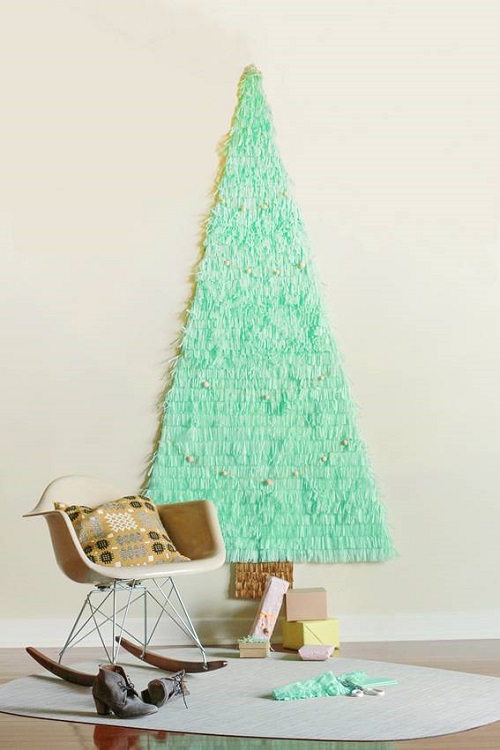 This festive season beautify your living space with this Pinterest-worthy giant Xmas tree. Hop to this detailed article.
12. Books Christmas Tree Idea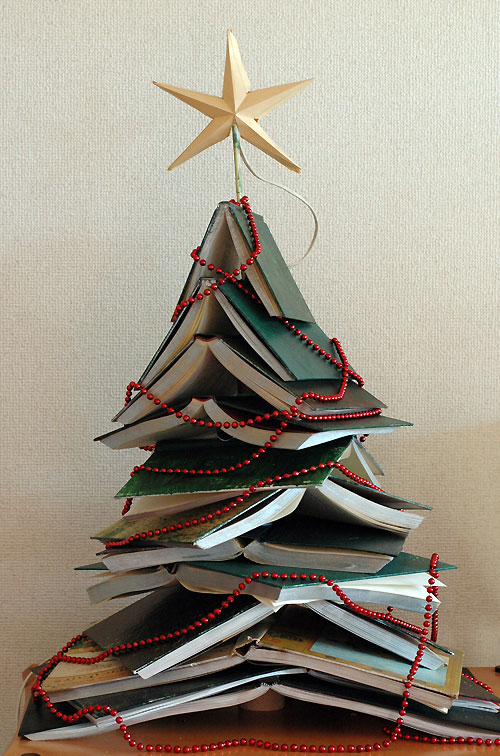 You only need lots of hardcover books to create a unique Christmas tree. Bookworms will love this idea.
13. Pegboard Christmas Tree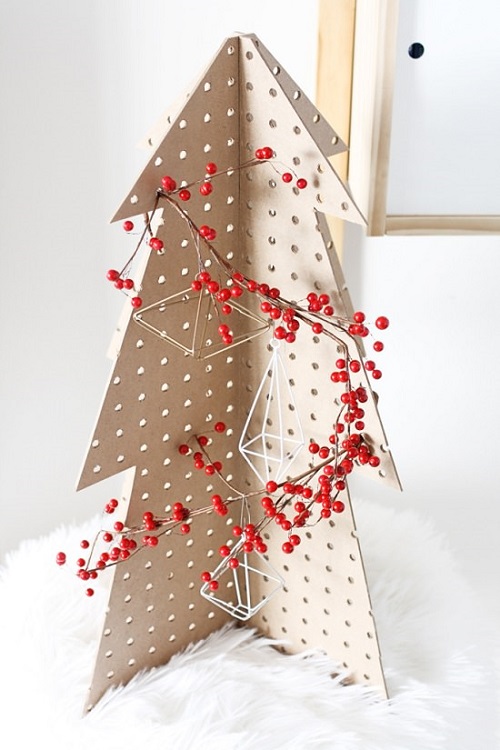 Looking for a not-so-common decorative for your Christmas home decor this year? Check out this article.
14. DIY Cactus Christmas Tree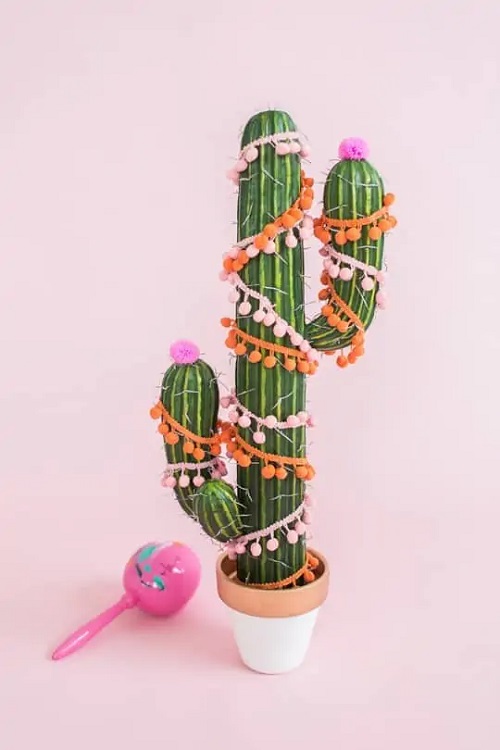 This little Christmas cactus is the perfect decor for small spaces and warm weather! It's super easy to make and won't prick you, either.
15. Makeshift Christmas Tree Wall Hanging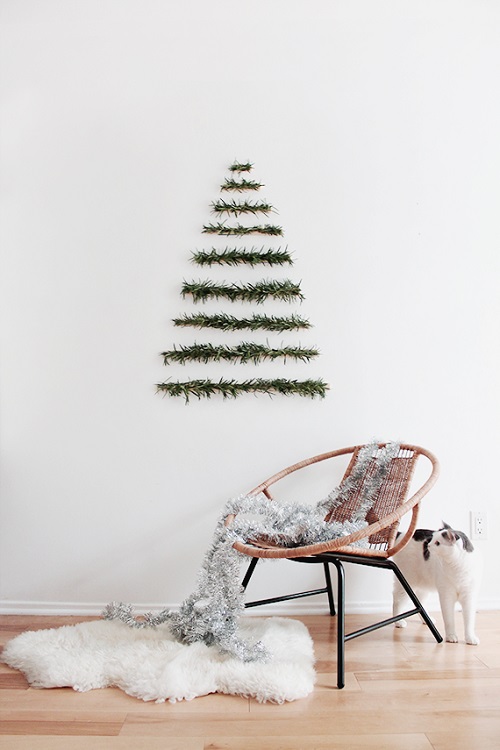 A wall-hanging Xmas tree is excellent last-minute holiday decor. Get the details here.
16. Rustic Driftwood Christmas Tree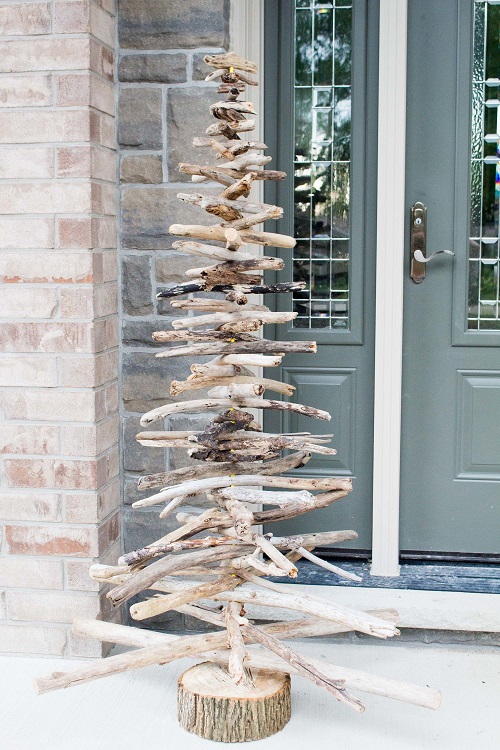 Made from driftwood, this full-sized Christmas tree is what you need to fill your front porch with rustic festive charm.
17. Pom Pom Christmas Tree Idea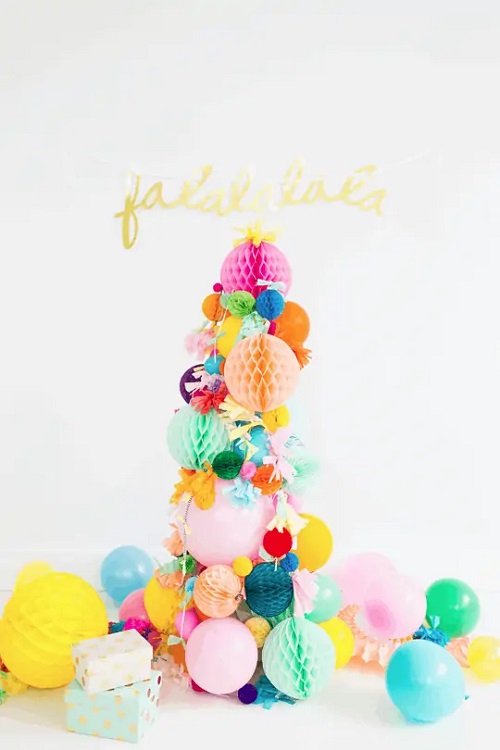 Learn how to make a pom-pom Xmas tree with this simple and easy tutorial. This is the perfect holiday decor that will look great in any home.
18. DIY Paper Christmas Tree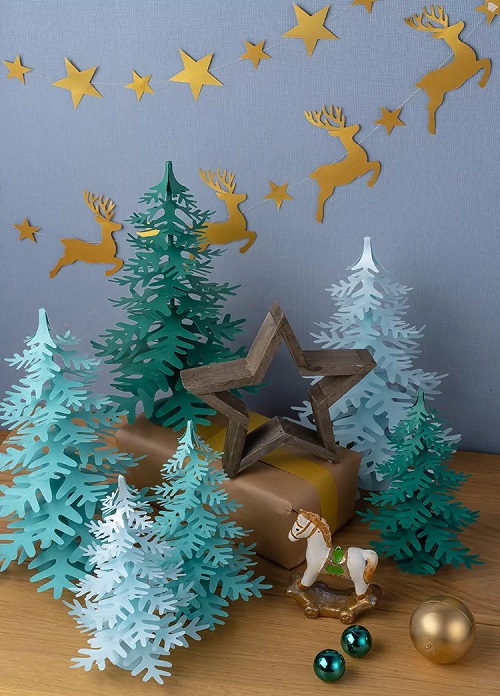 These paper Christmas trees are a wonderful embellishment for your home in winter, especially during the holidays.
19. Cushions Christmas Tree Idea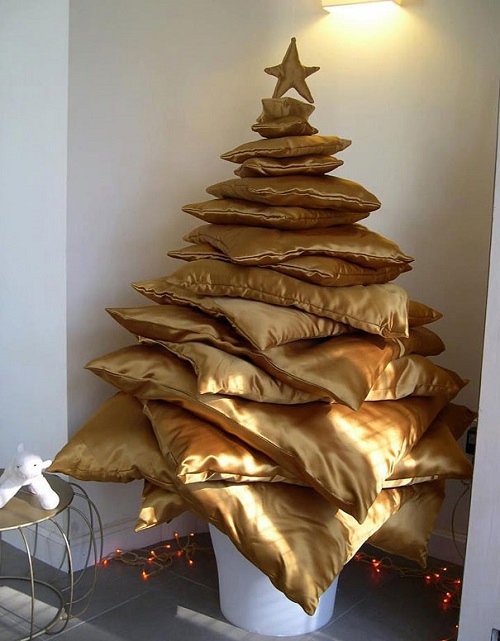 Simply stack a couple of pillows on each other to create this amazing Xmas tree.
20. Painted Tree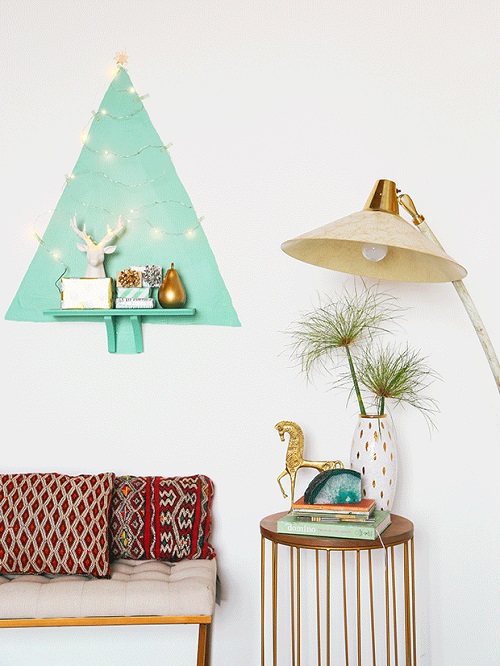 An empty wall is all you need to decorate your home with cheery holiday decorations. Follow this article for the instructions.
21. DIY Plywood Christmas Tree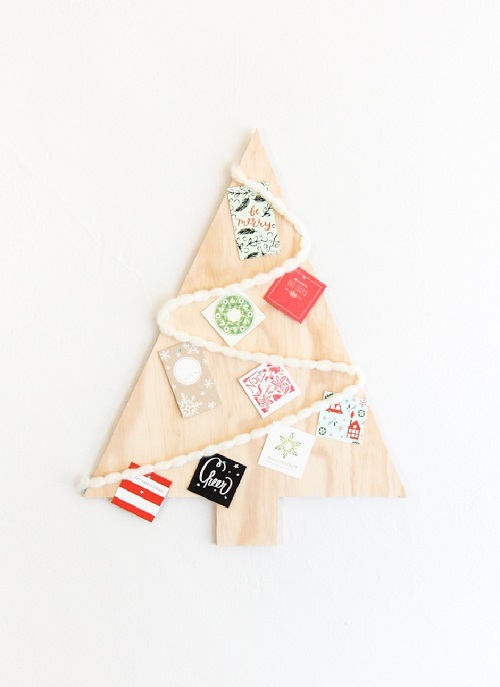 If you don't want to put up a live Xmas tree in your house, this plywood one is for you.
22. DIY Photo Wall Tree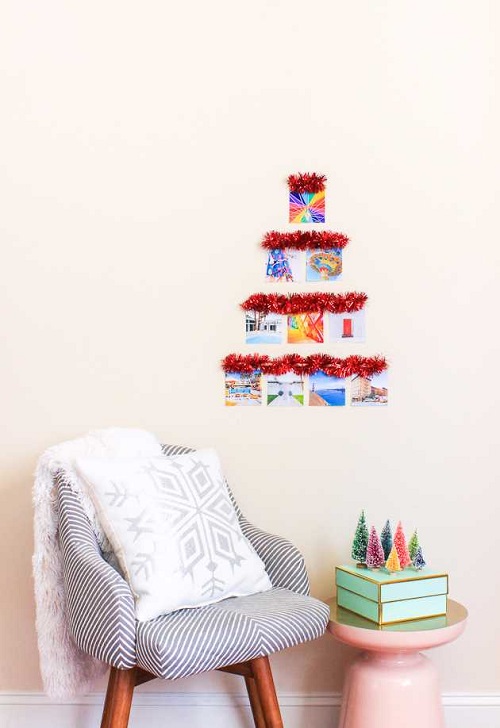 To display your memories in a compact dwelling with the holiday spirit, use this DIY photo wall tree.
23. Pallet Christmas Tree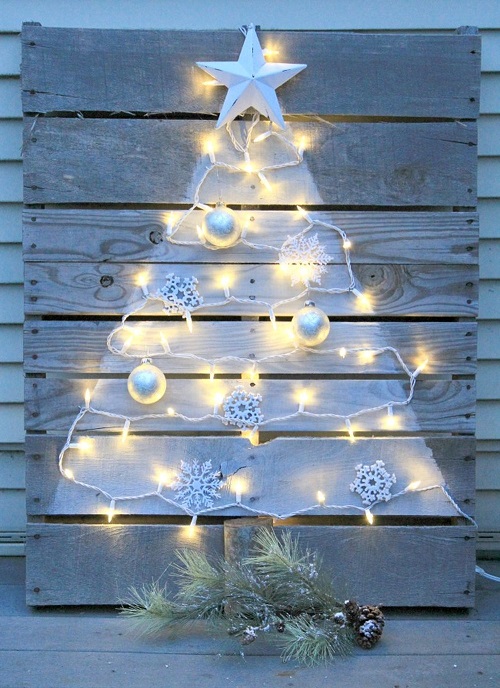 Here're the step-by-step instructions to create a Christmas tree on a wooden pallet with paint, fairy lights, and ornaments.
24. Christmas Ornaments Tree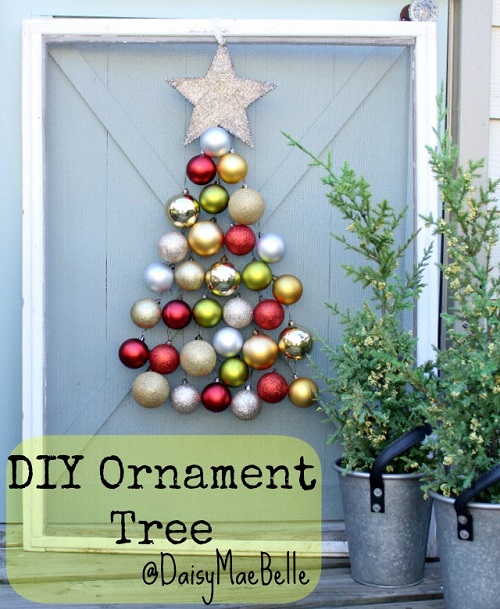 Follow this article to craft a Xmas tree out of ornaments. It's a beginner and kid-friendly holiday craft.
25. DIY Flat Christmas Tree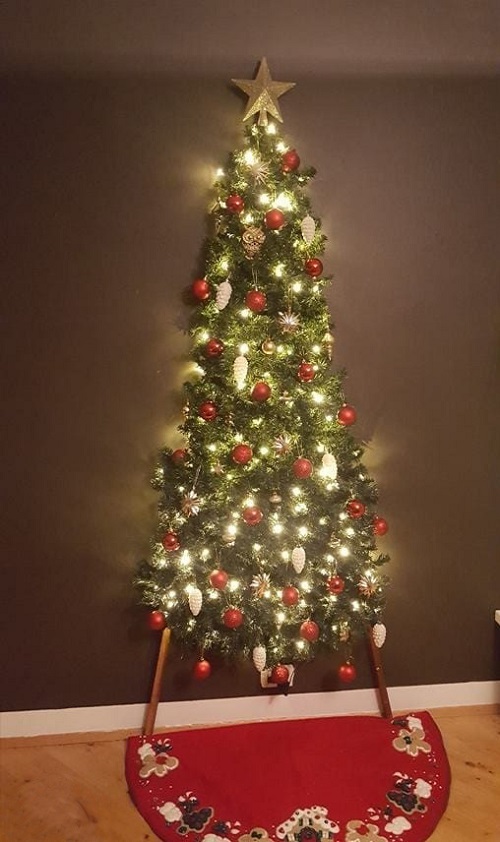 Make this Xmas tree on a wall to give your apartment a lit focal point. It's one of the best DIY Christmas trees.
26. Dollar Tree Succulent Christmas Tree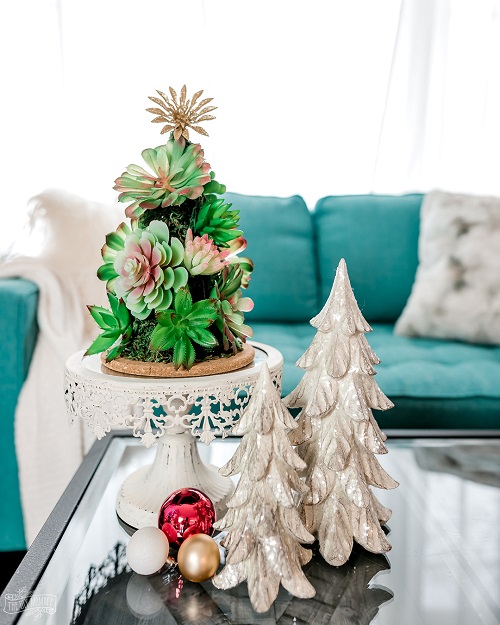 A dollar tree succulent Christmas tree is simple to make and only costs a few dollars in supplies.
27. DIY Firefly Lights Christmas Tree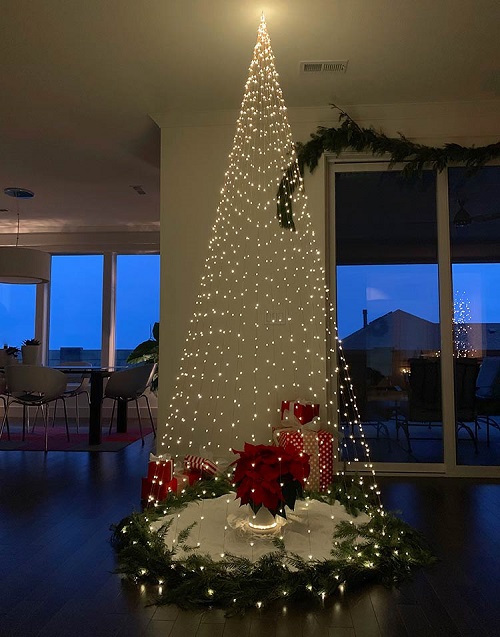 Featuring firefly lights, this show-stopper Christmas tree needs cup hooks, MDF, and this tutorial.
28. Dowel Christmas Tree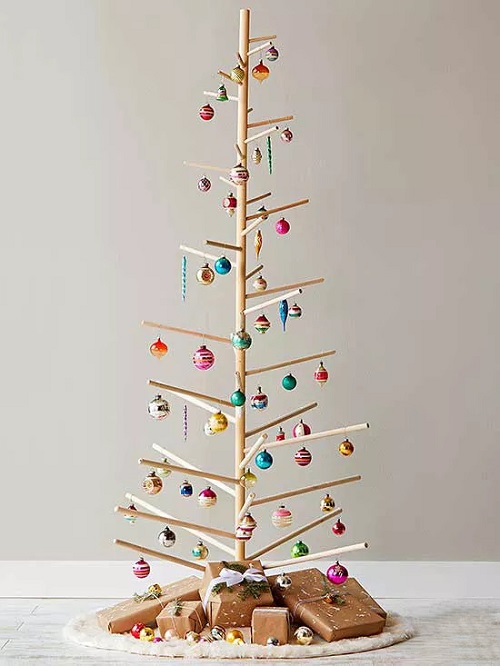 This nontraditional Christmas tree is made from wood and offers a unique minimalist way to display treasured ornaments.
29. DIY Washi Tape Christmas Tree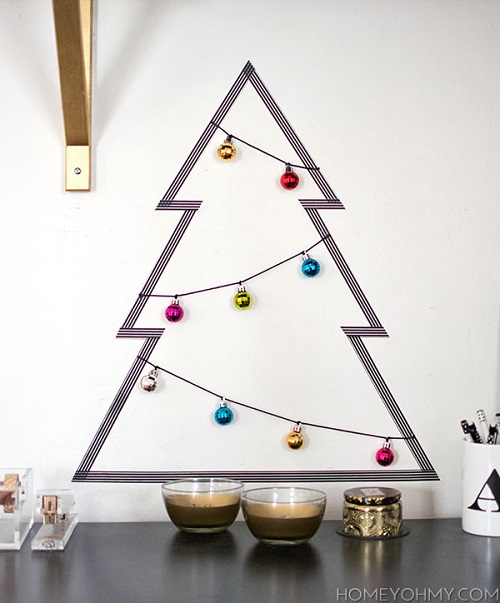 This craft is a simple and quick way to add a little Christmas cuteness to any blank wall or nook.
30. Wire Hangers Christmas Tree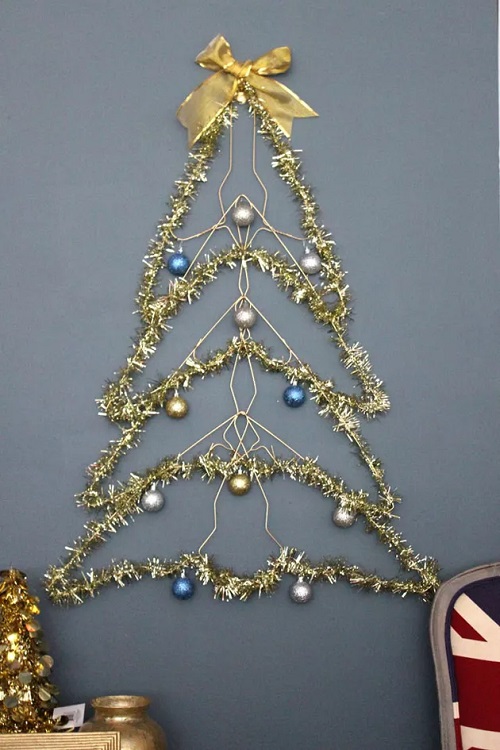 Made from wire hangers and ornaments, this space-saving Xmas tree hangs flat on the wall. You can also use it as a holiday card display.
31. Tinsel and Hanger Christmas Tree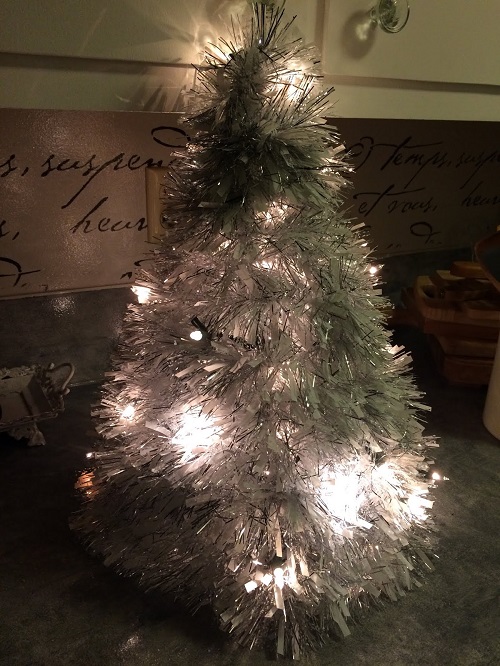 Follow this easy-to-understand tutorial to craft a cute Christmas tree out of tinsel and wire hangers.
32. License Plates Christmas Tree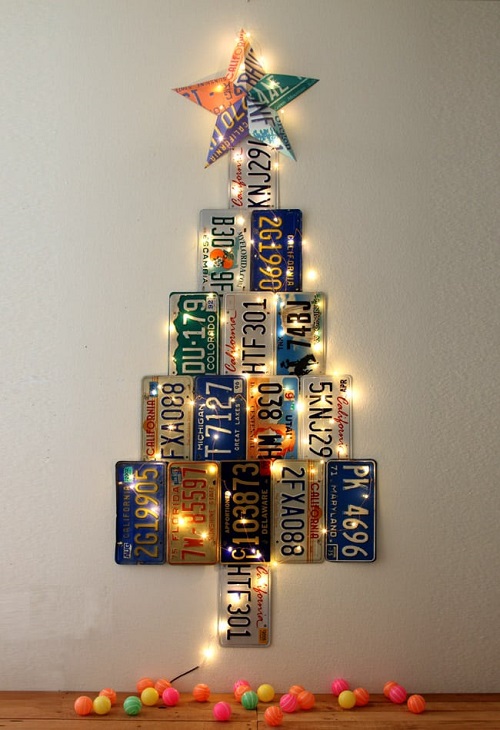 If you have old license plates, convert them into a glowing tree for this upcoming holiday. It's one of the amazing alternative DIY Christmas trees.
Here are some fantastic succulent Christmas trees