Do you admire indoor gardens, but the limited space is stopping you? These cool Indoor Plants in Plastic Bottle Ideas are for you!
Instead of throwing out plastic bottles, add some greenery and elements of nature to your home space with these Indoor Plants in Plastic Bottle Ideas.
Find out some amazing indoor garden understairs ideas here
---
Indoor Plants in Plastic Bottle Ideas
1. Plastic Bottle Indoor Herb Garden DIY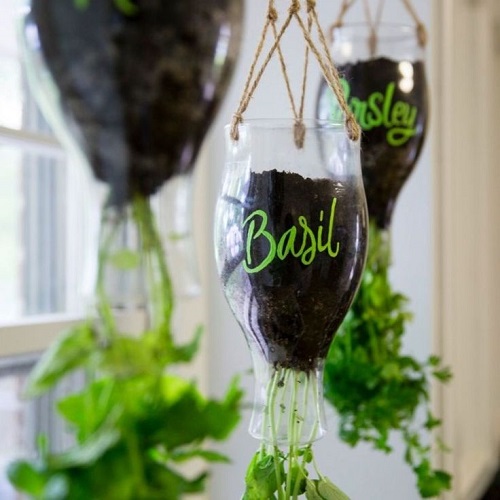 To get a fresh supply of herbs all year round, turn empty plastic bottles into a hanging herb garden using this tutorial.
2. Self Watering System for Plants Using Plastic Bottle
Check out this video if you want an easy-to-make and affordable self-watering system for your lovely indoor plants.
3. Upside Down Bottle Tower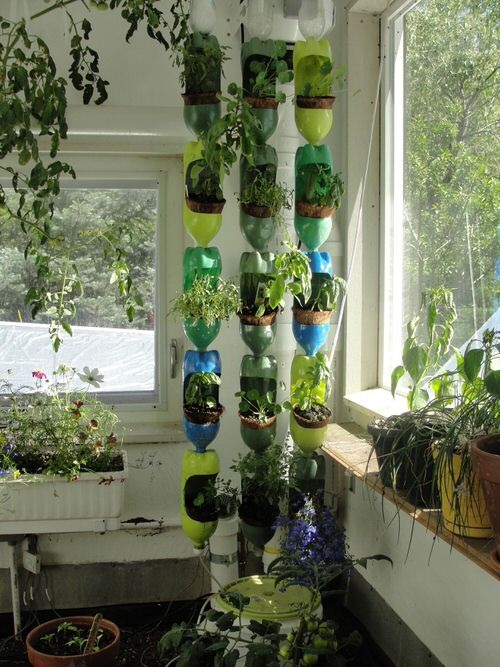 Create a beautiful green nook in your living space with this tower garden made out of colored plastic bottles.
4. Aloe Vera in a Plastic Bottle
Watch this video to find out how to grow aloe vera plants in an empty plastic coke bottle.
5. Plastic Bottles Indoor Green Wall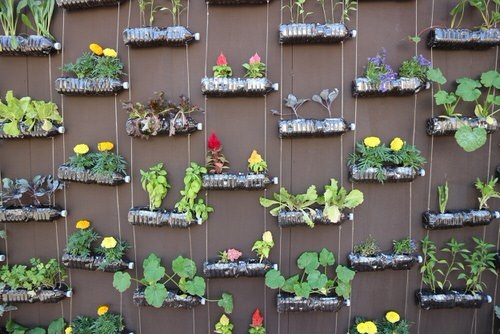 If you want a green wall full of herbs and flowering plants, cut plastic bottles, pot the desired plants, and hang the structure on the wall with a rope.
6. Moss Rose Tower With Plastic Bottles
All you need are some plastic bottles, potting soil, moss rose plants, and a few supplies to build this stunning moss rose tower. It goes quite well with every home interior.
7. DIY Indoor Plastic Bottle Cactus Planters
Adorned with white pebbles, these blue-painted bottle planters are great for showcasing cactus with style.
8. Pothos in Plastic Bottle Idea
Rather than using a glass jar, consider a plastic bottle to grow pothos. Go one step ahead and adorn it with wooden sticks for an added charm.
9. Recycled Milk Bottles Indoor Herb Garden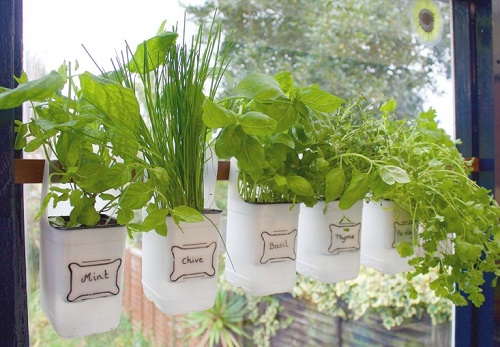 Make the most out of the used plastic milk bottles by transforming them into a mint, basil, chive, and thyme indoor herb garden.
10. Plastic Bottle Jade Plant Terrarium
Upcycle a plastic bottle into a beautiful decorative jade plant terrarium to spice up your home interior. Watch this video to know more.
Have a look at some DIY terrarium ideas here
11. Plastic Bottle Wall Garden
Those who want to create an inexpensive indoor vertical wall garden without potting soil must check out this video.
12. Alyssum Plant in a Hedgehog Planter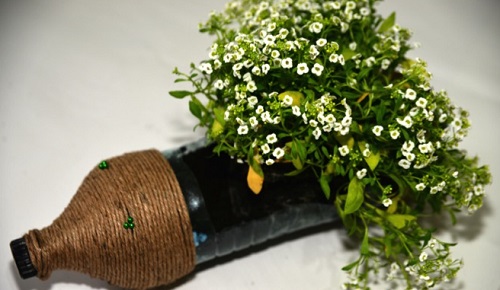 Make this adorable hedgehog planter from plastic bottles, string, and alyssum flowering plant to add some pizzazz indoors. Either place it on the mantel, coffee table or anywhere you like.
13. Plastic Bottles and CDs Indoor Planters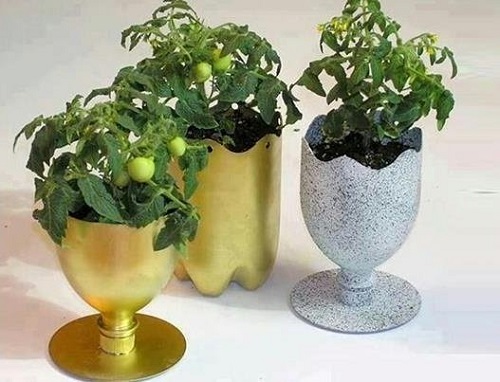 Perfect for growing ornamental plants, succulents, and vegetables, these stylish planters are made from bottles. Read more here.
14. Gold Painted Plastic Bottle Rose Planter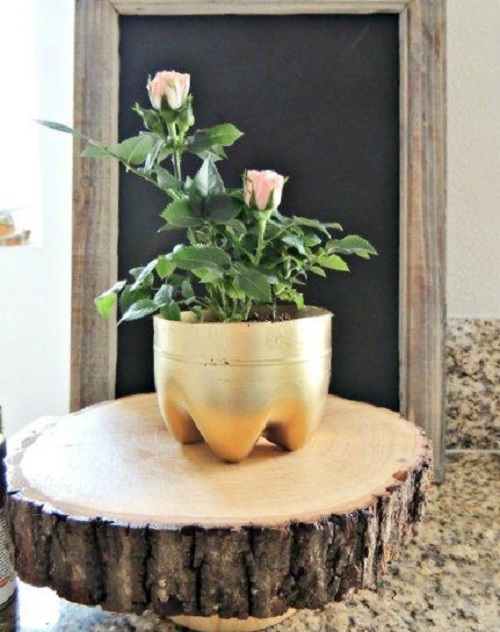 Beautify your dull home decor with this glittering gold-painted bottle planter adorned with an adorable rose plant. The details are here.
15. Colorful Plastic Bottles Vertical Garden
Add timeless charm to your drab living space with this colorful vertical plastic bottle tower. The umbrella on the top and the combination of different plants gives it an appealing look.