Check out this exclusive list of Indoor Garden Under Stairs Ideas and turn your space into a picturesque landscape!
If you want to transform the look of your boring space with greenery, take inspiration from these clever Indoor Garden Under Stairs Ideas! You can use pebbles, water fixtures, rocks, or sculptures to make the visual more appealing.
Here are some creative indoor greenhouse ideas for apartment gardens 
---
Indoor Garden Under Stairs Ideas
1. Combination of Lights and Blooms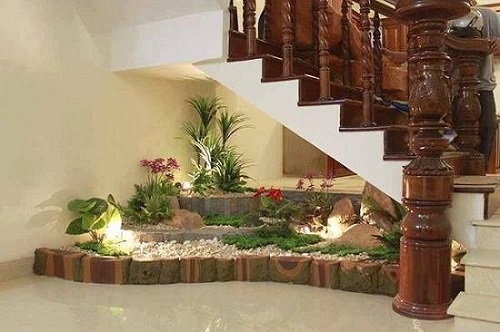 2. A Tranquil Zen Garden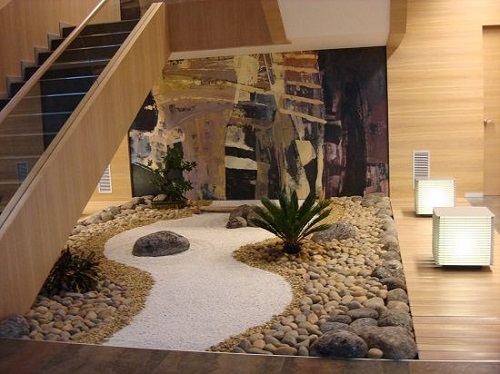 3. Tree Stump, Pebbles, and Bamboo Plant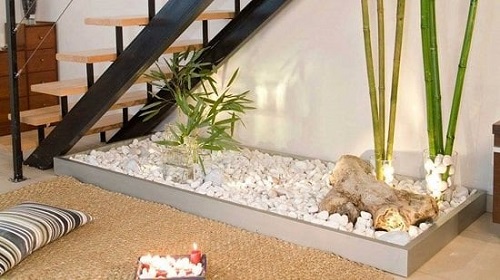 4. Pair White Pebbles with Bonsai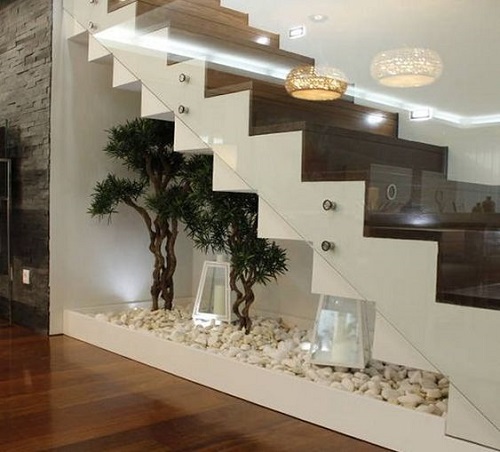 5. A Bright Corner with Orchid and Agave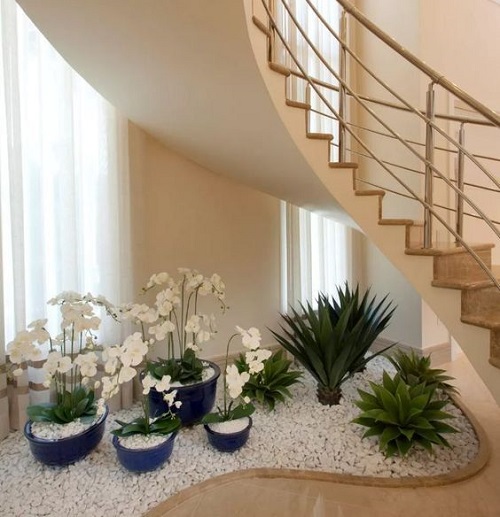 6. Compact Garden Under the Stairs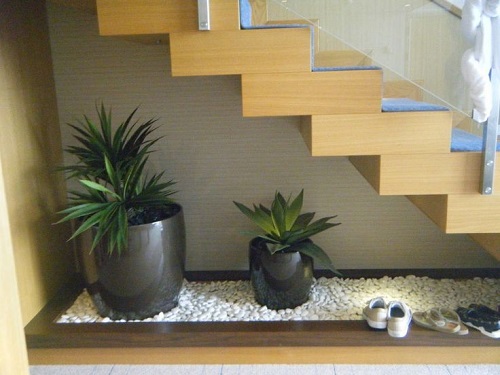 7. Green and Welcoming Foliage Show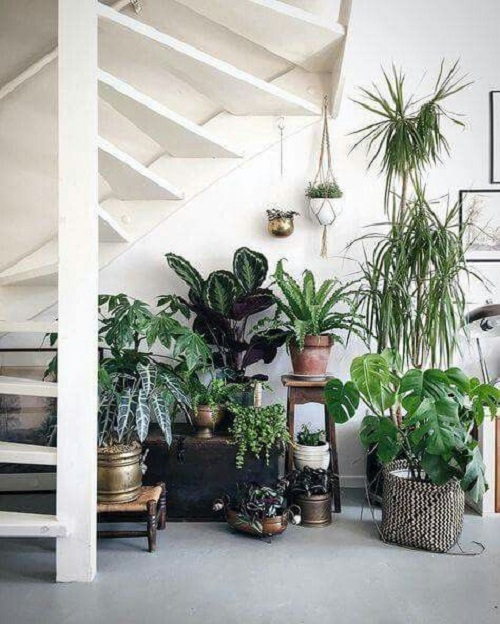 8. A Serene Corner!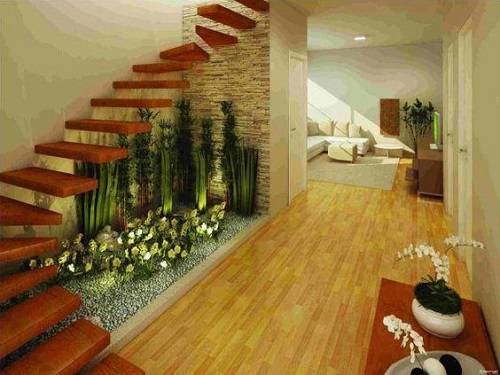 9. Beautiful Landscape with a Water Feature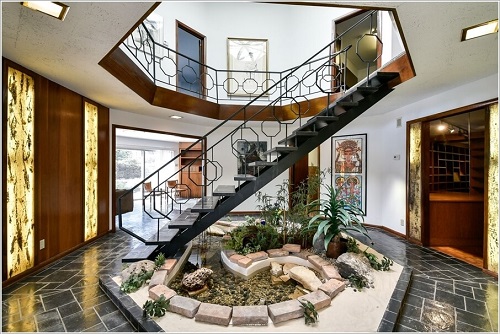 10. A Corner Decorated with Plants and Pebbles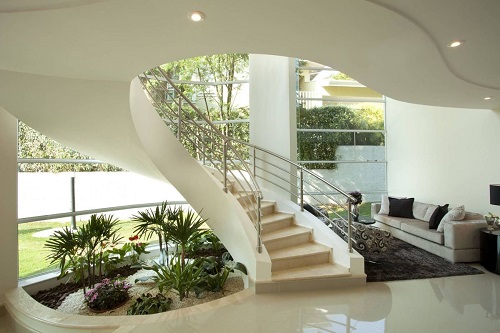 11. A Neat Green Nook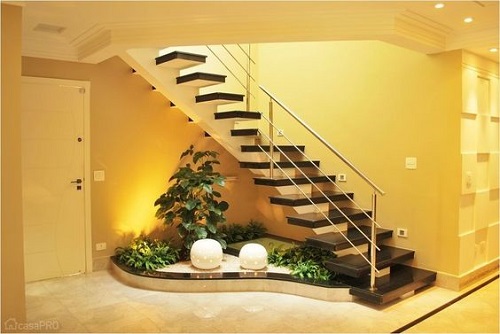 12. A Mini Garden with Bamboo Canes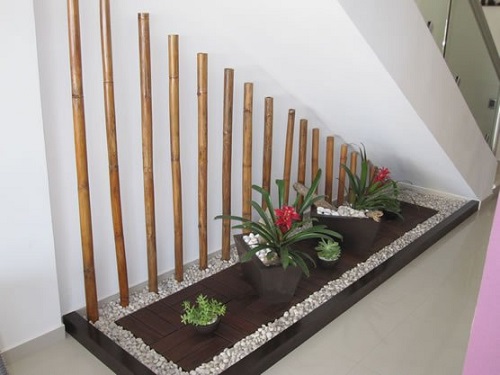 13. A Group of Plants Under the Staircase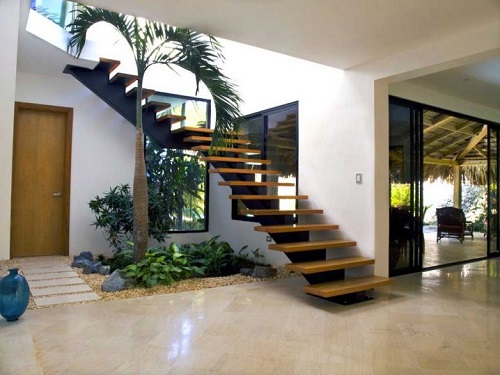 14. A Mini Jungle Inside the Glass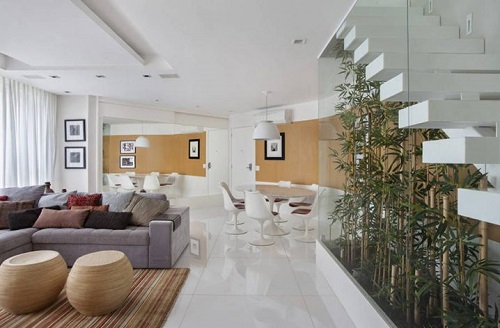 15. Under Stairs Garden with Kids Sculpture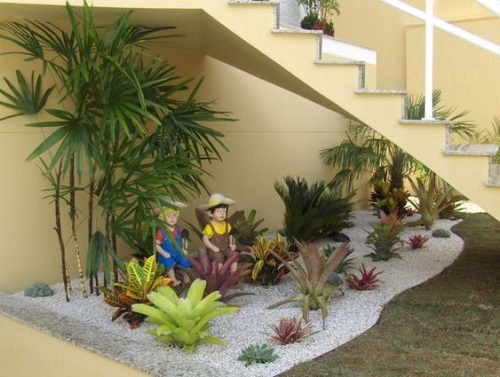 16. A Cactus Landscape Under White Stairs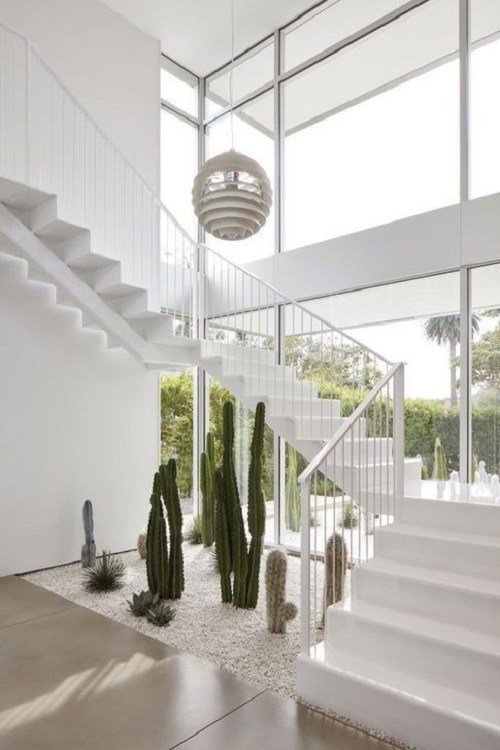 17. A Mix of Black, White, and Green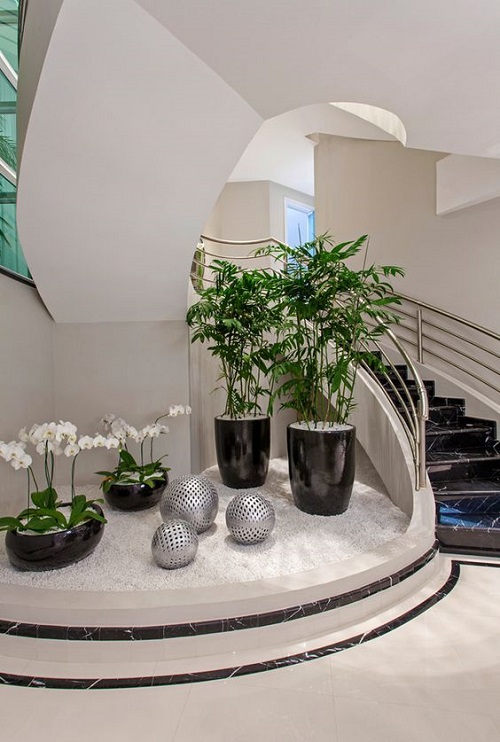 18. A Green Corner with Decorative Objects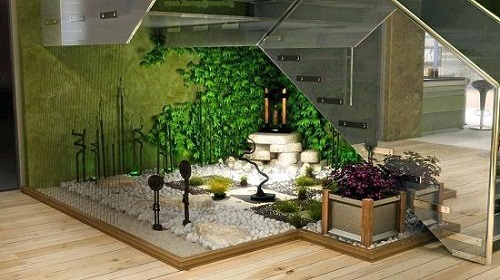 19. Zen Garden with Buddha Statue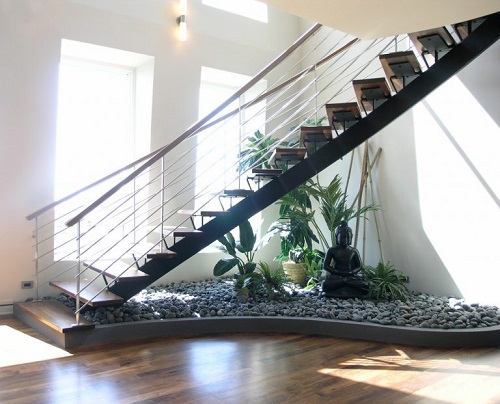 20. A Mini Jungle Under the Stairs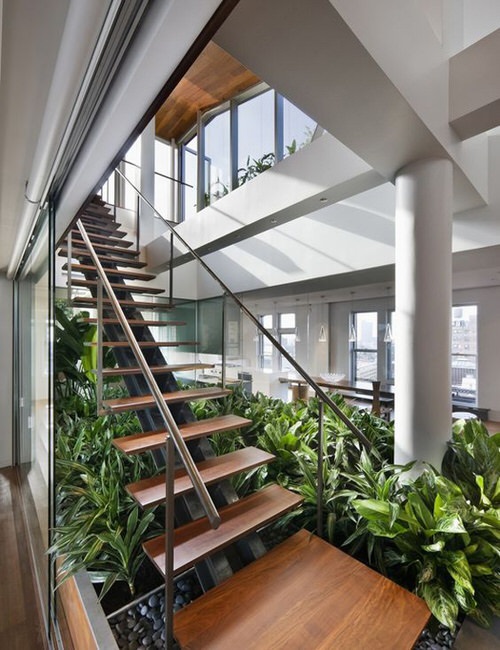 21. Create Contrast with Black, White, and Green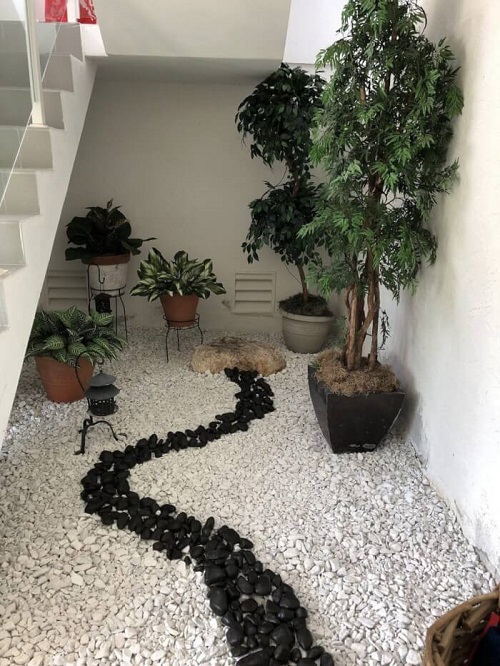 22. Under the Stairs Palm Garden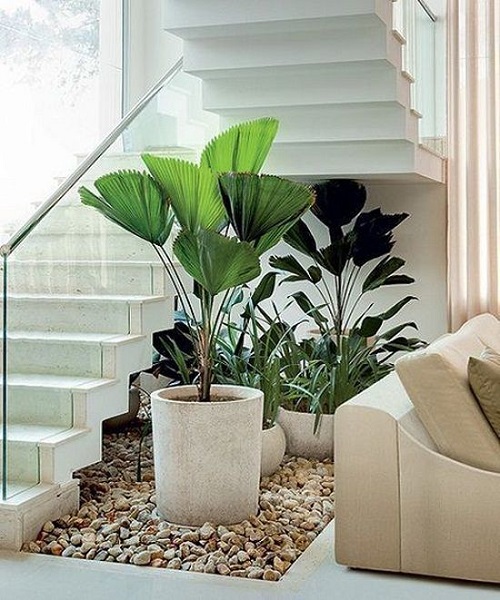 23. A Breathtaking Corner with Sitting Area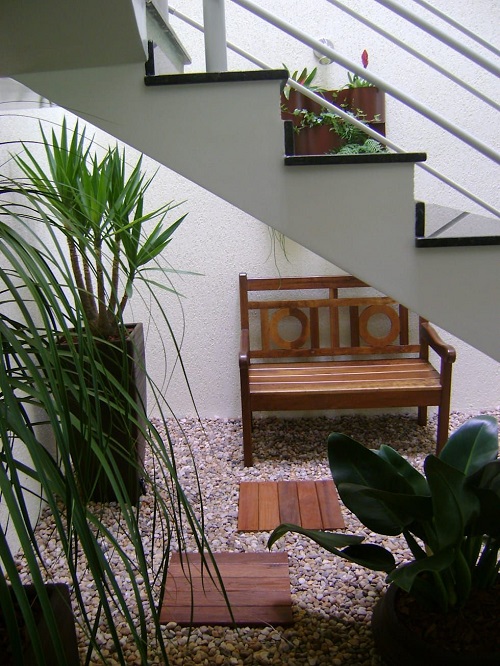 24. Narrow Garden Under the Staircase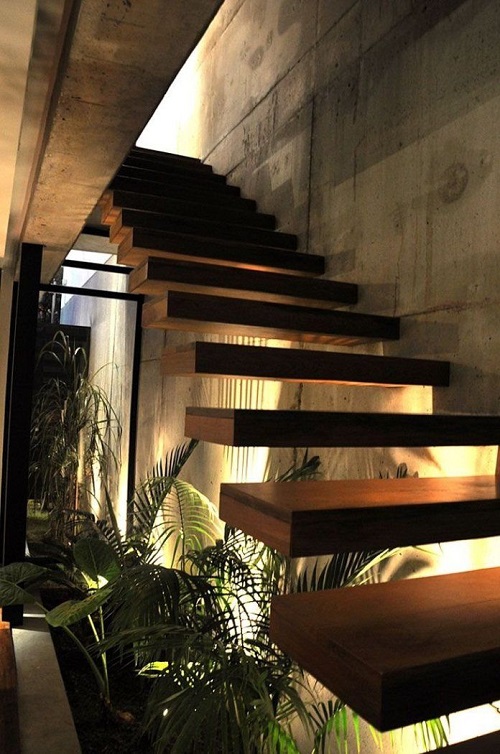 25. Mini Garden and a Pond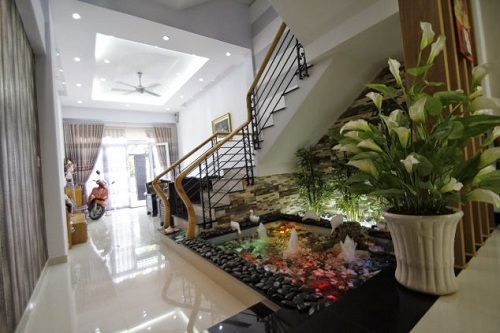 26. A Vertical Living Wall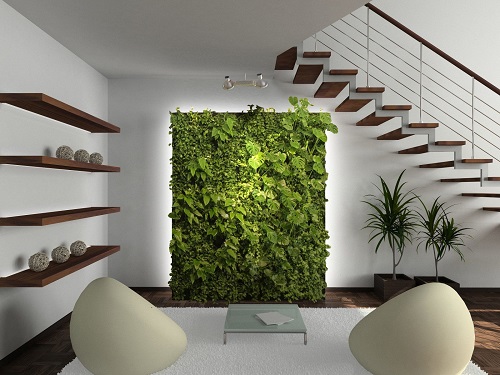 Learn how to make a living wall art here
27. A Relaxing Indoor Green Oasis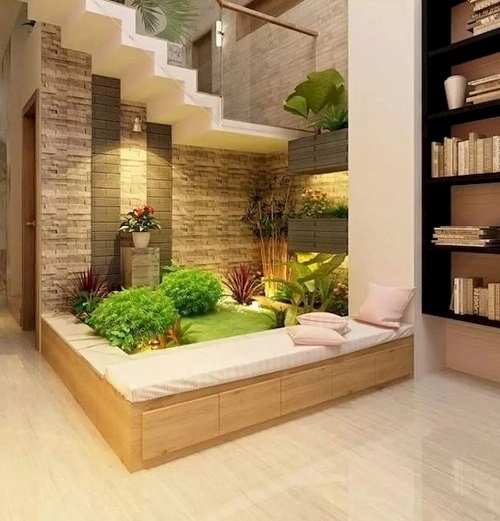 28. Greenery Under Floating Stairs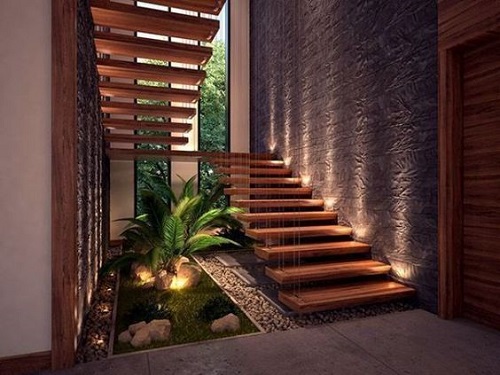 29. Decorative Objects and Greenery Under Staircase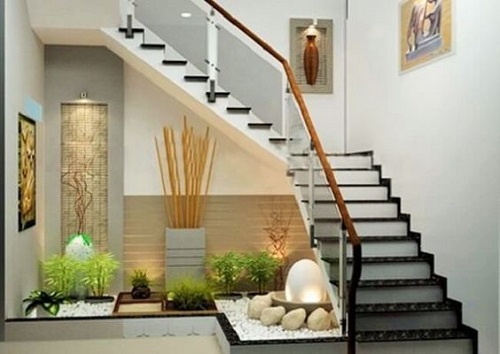 30. Minimalist Pebble Garden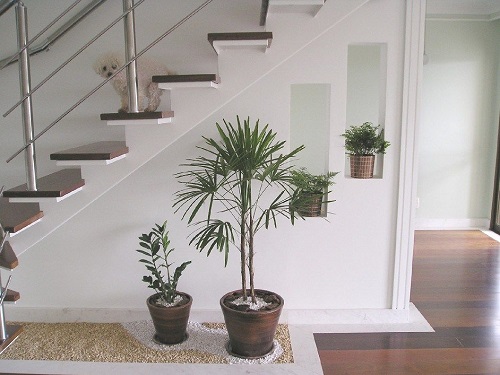 31. A Lavish Sanctuary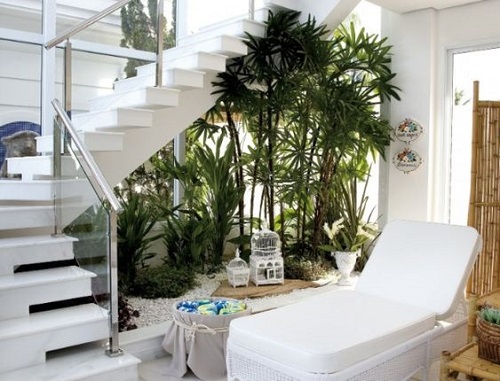 32. Peaceful Japanese Rock Pool Garden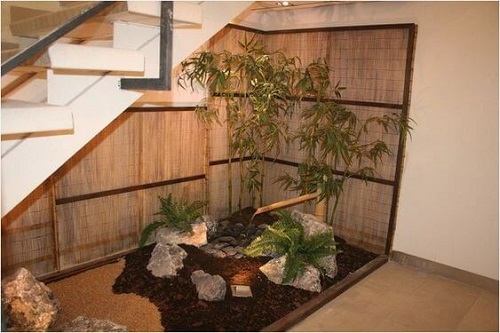 33. Rocks, Lights, and Lots of Plants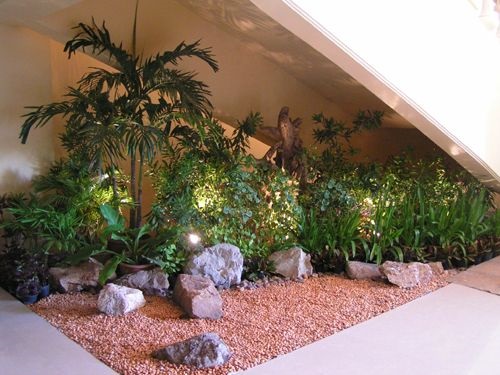 34. A Colorful Landscape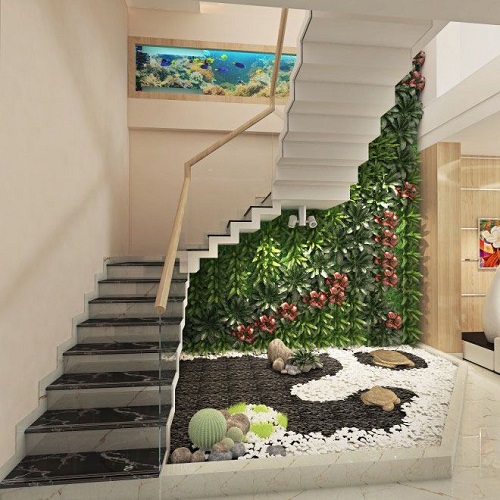 35. The Guzmania Glory!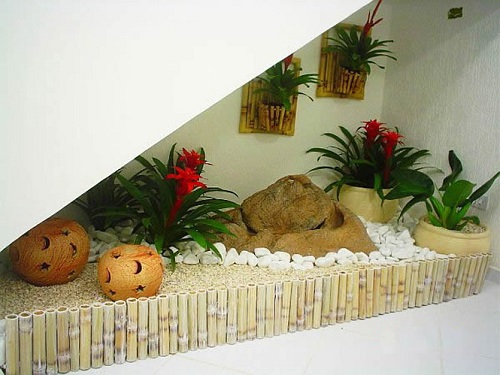 36. Small and Lush Green Heaven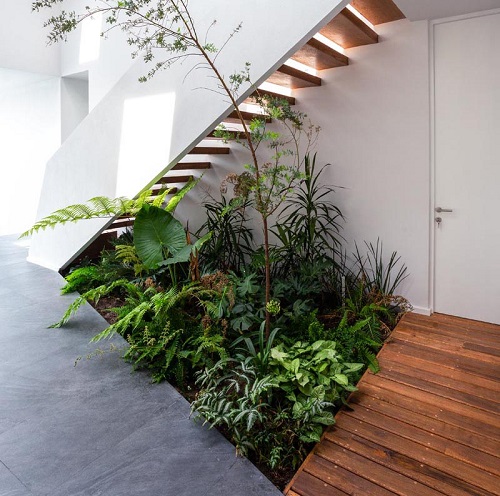 37. Unique Container Garden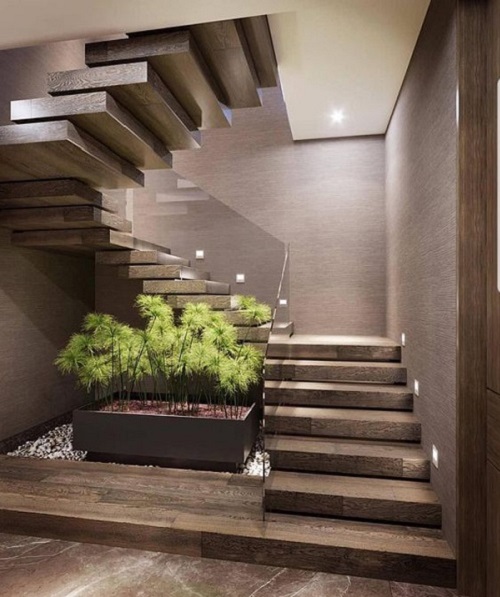 38. Luxe Zen Garden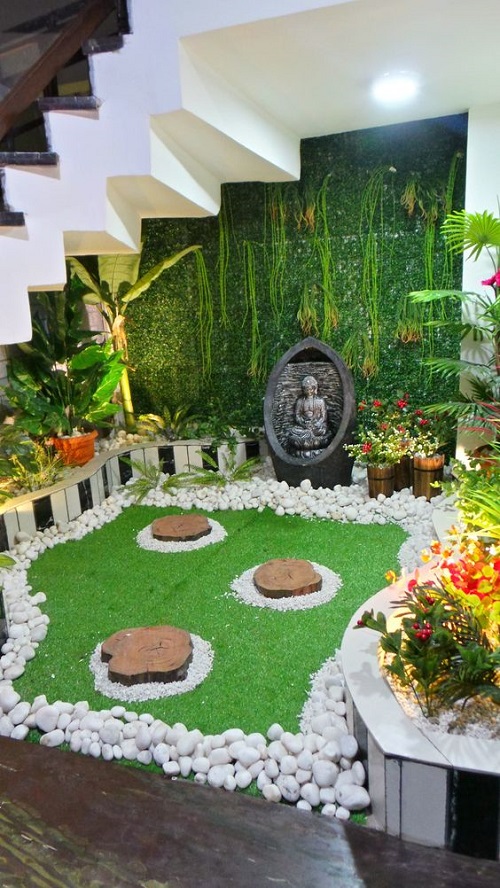 39. Waterfall Embellished with Plants Under Stairs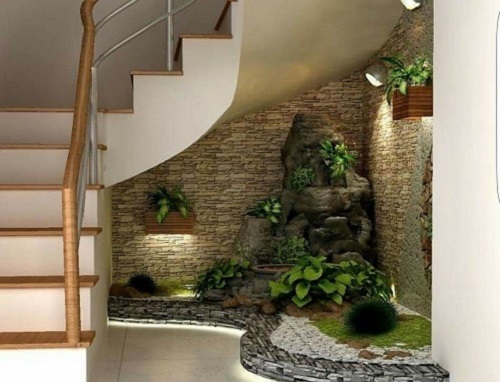 40. A Colorful Planter Over White Pebbles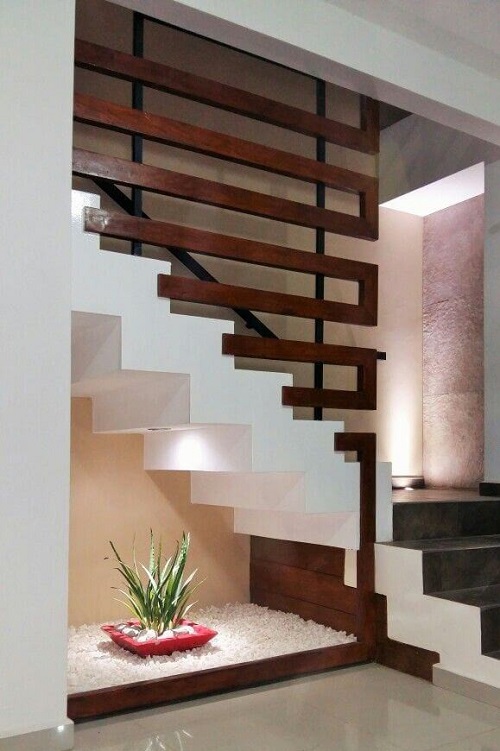 Find out some stunning DIY flower pot ideas here