From baskets to stunning wall art, explore the world of creative possibilities with these Birch Bark Crafts!
 Let your imagination run wild and transform ordinary birch bark into beautiful and functional DIY creations. Start your next DIY adventure today with these fantastic Birch Bark Crafts.
Here are some amazing corn husk crafts
---
Birch Bark Crafts
1. Birch Bark Candle Holder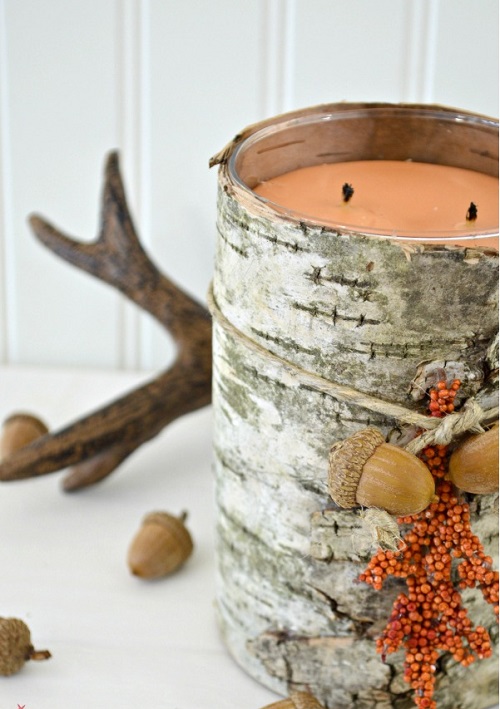 Make a rustic holder for your candles using birch bark and this detailed tutorial.
2. DIY Birch Bark Picture Frame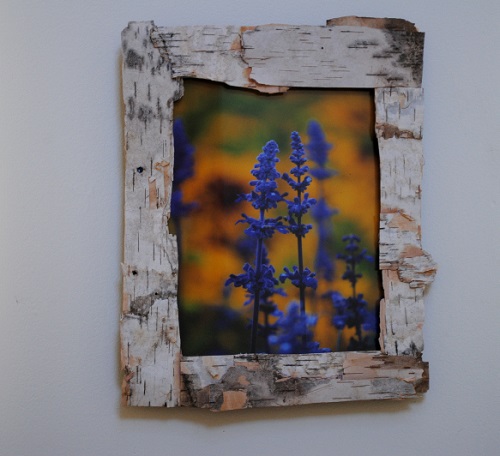 Transform an ordinary frame with the rustic charm of birch bark. It's one of the creative birch bark crafts ideas. Check out the article here.
3. Natural Birch Bark Garland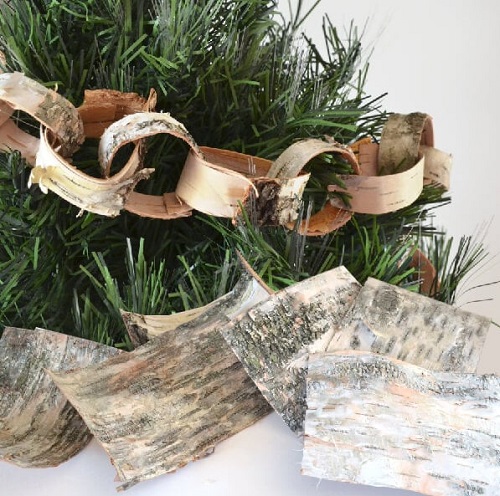 Amplify the aesthetic appeal of your holiday decor with this garland made from thin sheets of birch bark.
4. Easy Birch Bark Christmas Tree Ornaments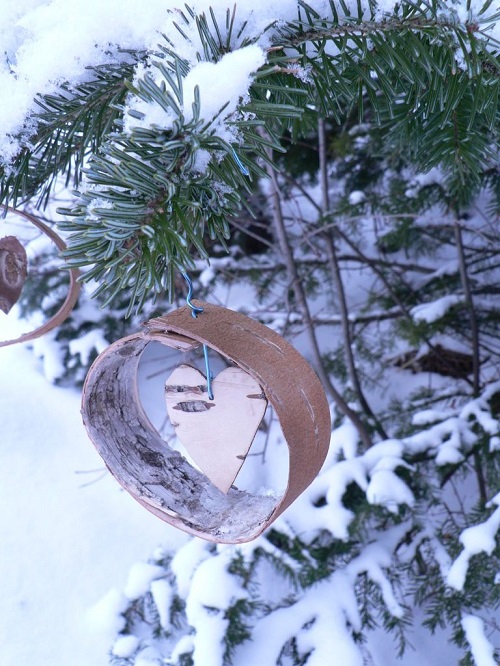 Add a natural touch to your holiday decor with these eye-catching and easy-to-make birch bark Xmas tree ornaments.
5.  Handmade Birch Bark Basket
Gather chipboard, craft glue, and birch bark sheets to craft a handmade basket. Hop to this article for more info.
6. Birch Bark Pots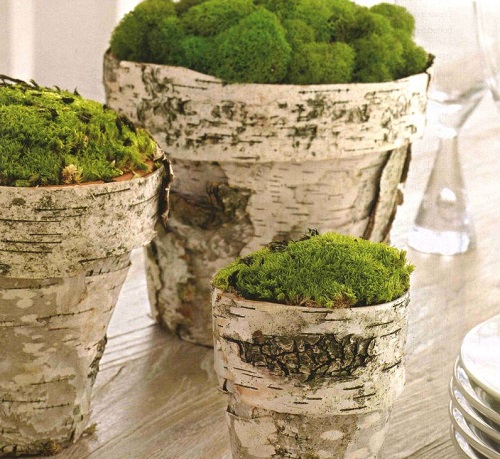 Spruce up the look and feel of your monotonous terracotta pots with birch. It's one of the best birch bark crafts on this list.
7. DIY Birch Bark Table Lamp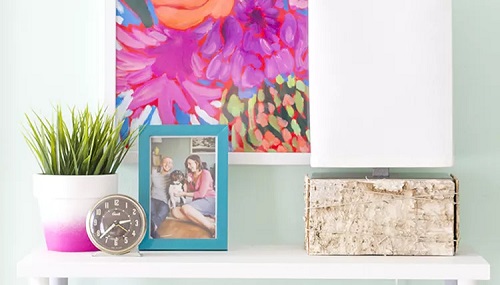 Give your old rectangular table lamp a rustic makeover using sheets of pliable birch bark. Click here to know more.
8. Birch Bark Flask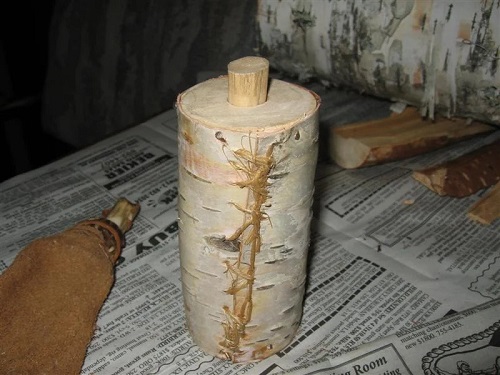 You only need a sharp box cutter, knife, handsaw, and birch bark to create a natural and portable water bottle.
9. Acorn Birch Bark Napkin Rings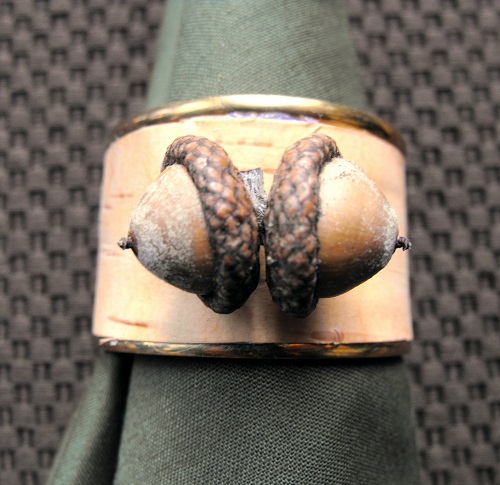 These handmade birch napkin rings are an excellent addition to any nature-themed table setting.
10. Birch Bark Knife Handle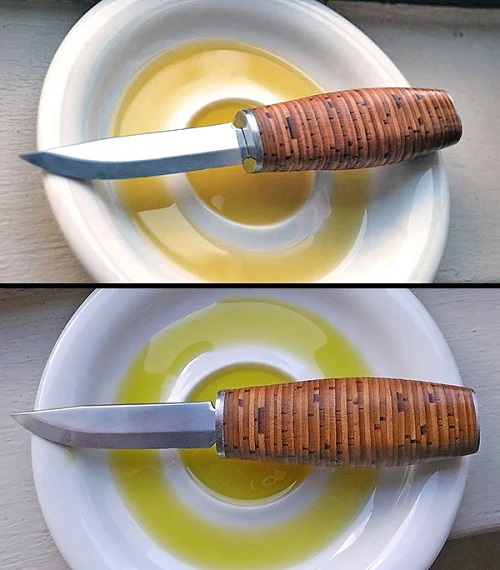 Learn how to make a handle for your knife with birch, metal plate, clawhammer, jigsaw, awl, and a few other supplies.
11. Birch Bark Seat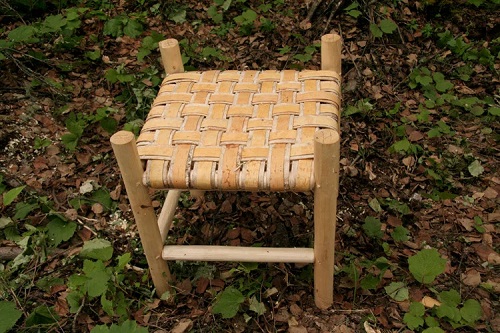 Show off your crafting skills by making a seat for the wooden stool with birch bark strips. Follow this article for more info.
12. Birch Baskets and Containers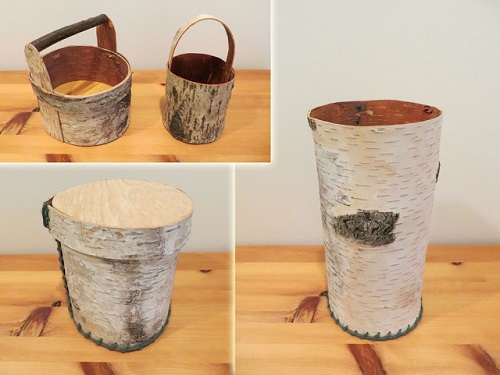 Here's another one of the amazing birch bark crafts featuring handmade baskets and containers. Take inspiration from this step-by-step tutorial.
13. Birch Bark Fairy House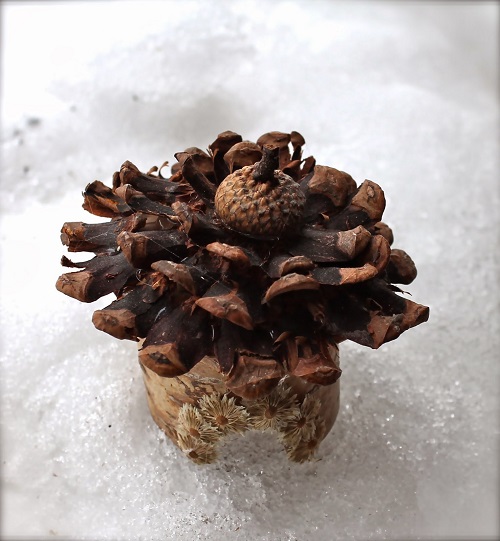 This easy-to-make fairy house requires pine cones, birch bark, an acorn cap, a small jar, flowers, and this DIY.
14. DIY Birch Bark Flower Vase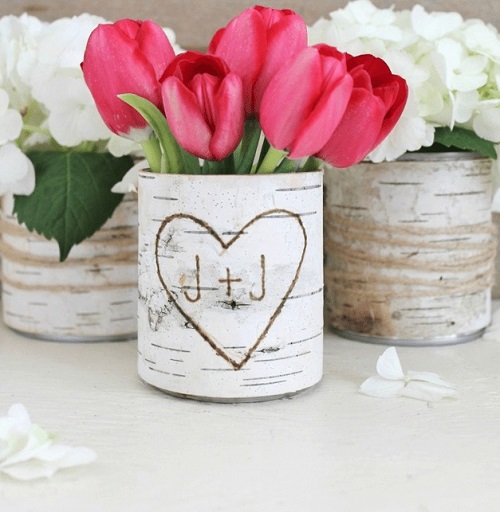 Want to purchase a vase to display flowers? Make one at home using a tin can, birch bark, and this tutorial. It's an excellent decoration for a mantel, coffee table, porch, and patio.
15. Birch Bark Heart Garland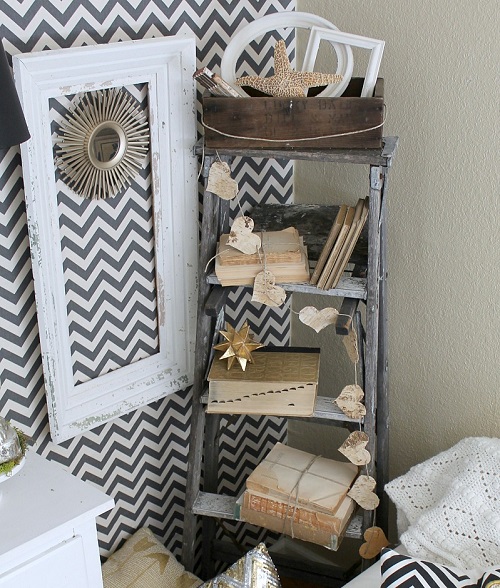 Make your valentine's day home decor more interesting with this heart garland. It's one of the most amazing birch bark crafts. Get the details here.
Find out the DIY wine cork ideas for the garden here