Do you like all things creative? Then, you must definitely try crafting these DIY Wine Cork Ideas for the Garden and Home!
If you want to make the most out of your ever-growing wine cork collection, take inspiration from these creative DIY Wine Cork Ideas for the Garden and Home.
Here are some clever wine uses for home and garden
---
DIY Wine Cork Ideas for the Garden and Home
1. Miniature Wine Cork Fairy House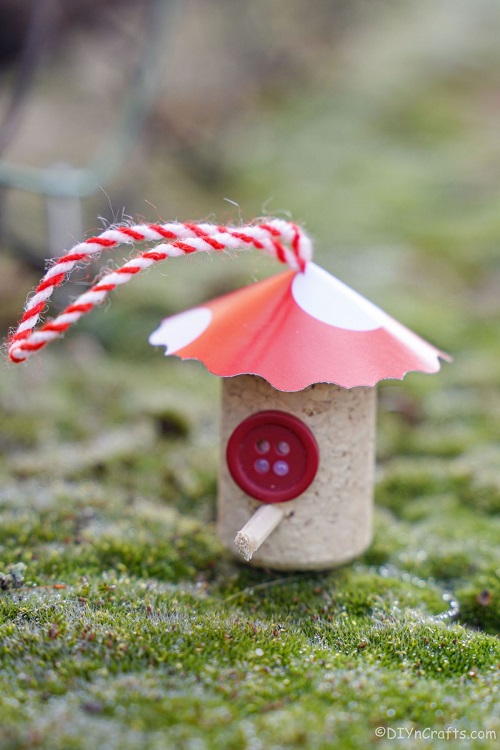 Ideal decor for home and garden, this fairy house is a great way to recycle all those wine corks you've collected. The details are here.
2. Wine Cork Plant Markers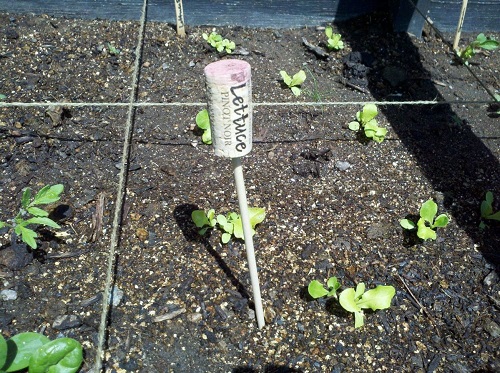 Here's the detailed tutorial to create plant markers from wine corks. They are super easy to make and pretty unique too.
3. Monogram Craft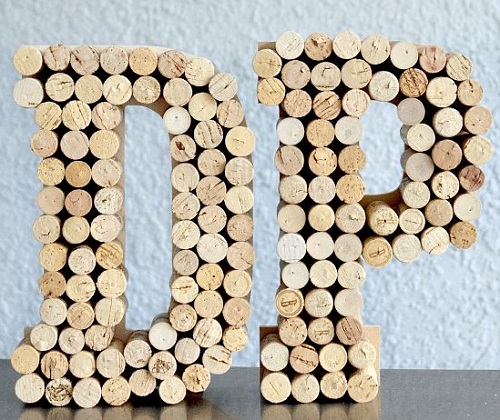 Add some pizzazz to your home interior with this wine corks monogram art. You can also use it as a thoughtful housewarming gift. Read more here.
4. Wine Cork Jewelry Organizer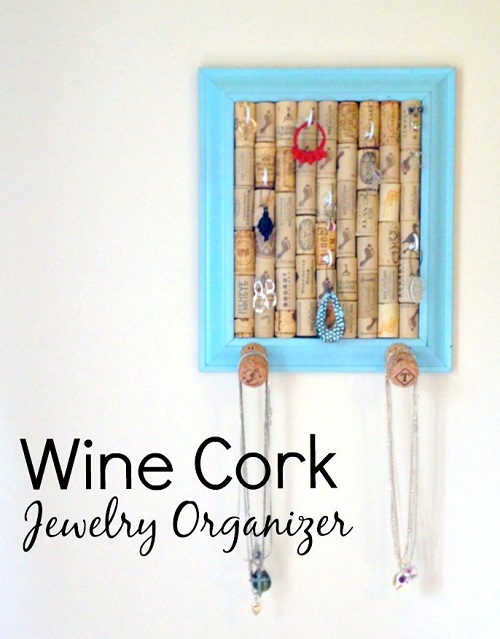 Display your favorite ornaments with style by making this wine cork jewelry organizer. Hop to this article to learn more.
5. DIY Wine Cork Coffee Table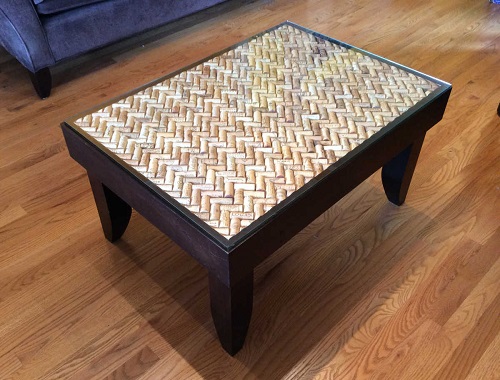 Find out how to build a classy-looking coffee table in this step-by-step tutorial. You can place it on the porch or indoors to enhance the aesthetic appeal.
6. Keychains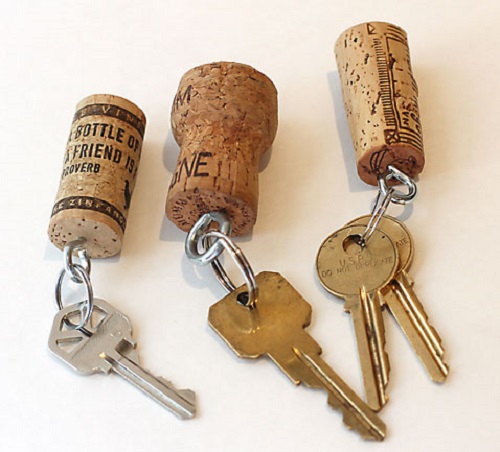 If you want to DIY some quirky keychains inexpensively, this idea fits the bill. It's a beginner-friendly project.
7. Wine Cork Coasters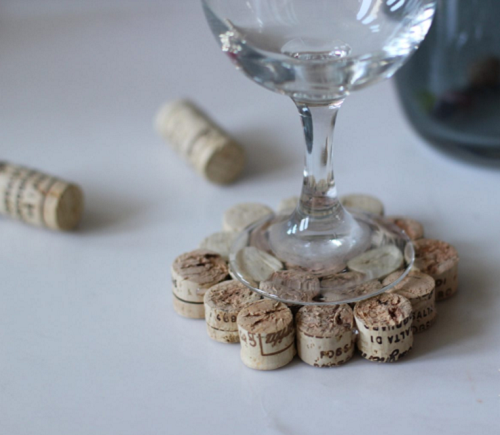 To recreate these pretty coasters, grab wine corks, a sharp box cutter, sandpaper, and a glue gun. The details are here.
8. Bulletin Board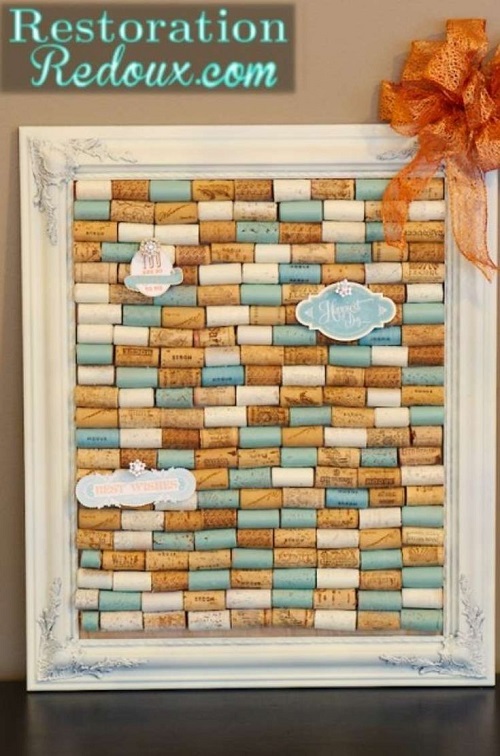 You only require lots of wine corks, a piece of plywood, spray paint, and frames to complete this bulletin board project.
9. Simple Wine Cork Trees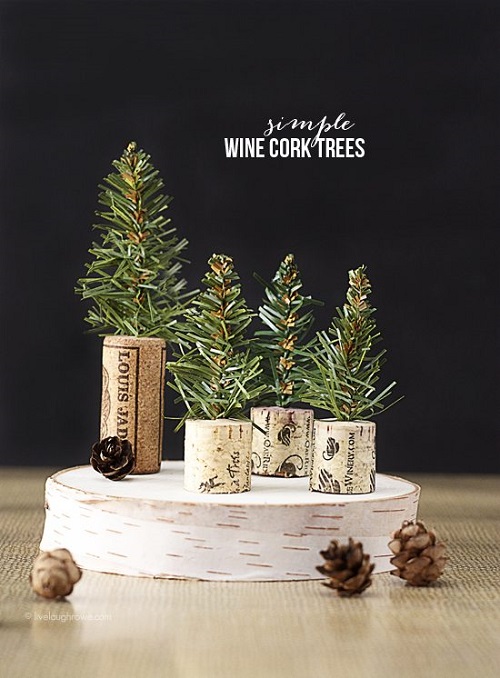 A sweet addition to the Christmas home decor, these tiny wine cork trees are eye-catching and easy to make.
10. Wine Cork Tray DIY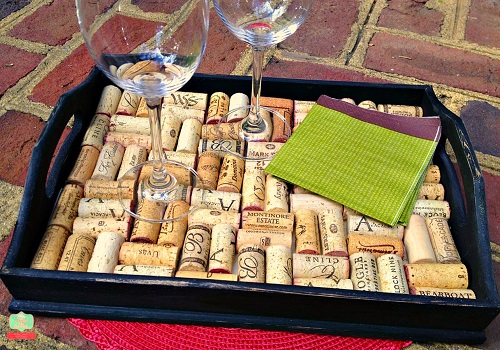 Show off your creativity by making a chic tray from wine corks. You only need a few supplies and an hour for this DIY.
11. Wine Cork Wreath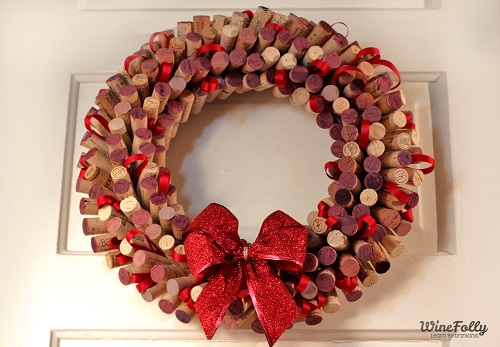 Replicate this eye-catching wine cork wreath to give your front door an interesting and cheerful look. The instructions are here.
12. Cork Vase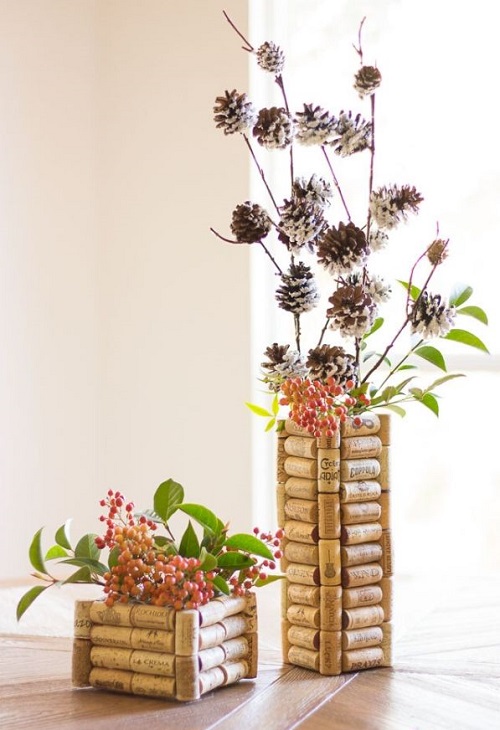 Make an attention-grabbing vase using wine corks to showcase your favorite flowers in a unique way. The details are here.
13. Pretty Placemats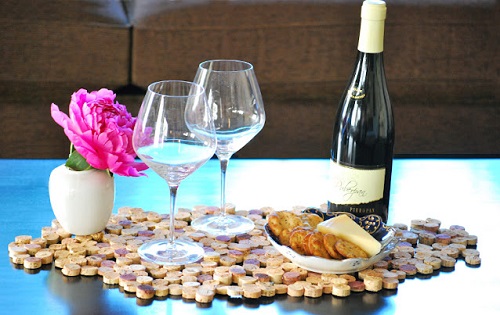 Follow these simple steps to create a beautiful, rustic-looking, handmade placemat out of wine corks and hot glue.
14. Chic Wall Art
Put your creative hat on and build an appealing wall art using wine corks for sprucing up the dull living area. The in-depth tutorial is available here.
15. Wine Cork Candle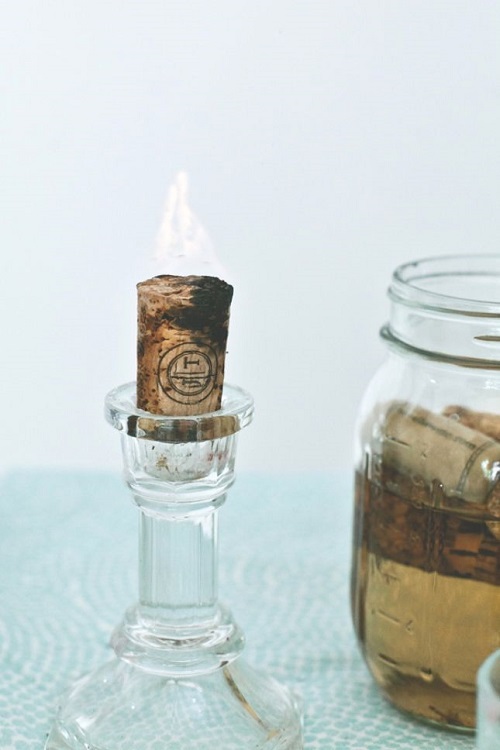 If you're running out of candles, all you need is a wine cork, acetone alcohol, and this article to make a stylish one at home.
16. Wine Cork Coat Hooks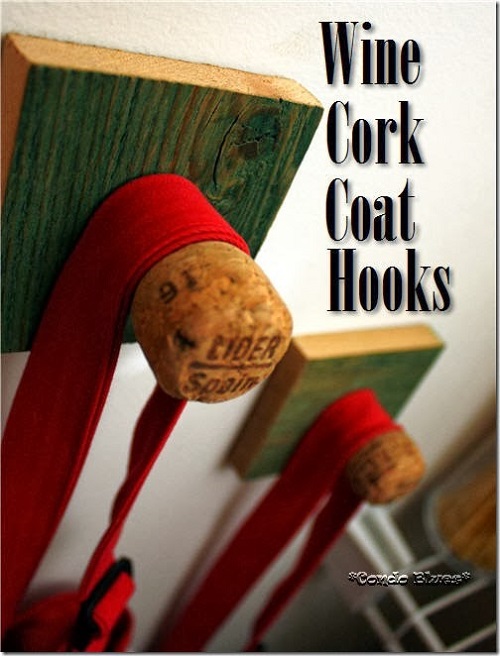 Up your crafting game by making these amazing coat hooks from wine corks. Check out this tutorial to learn more.
17. Wine Cork Mulch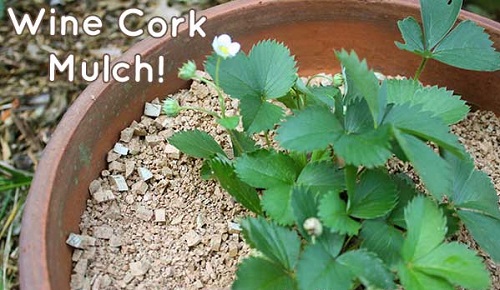 Do you know that mulch can be made from wine corks? If not, this article is for you. It's one of the most amazing DIY wine cork ideas for the garden and home.
18. DIY Wine Cork Backsplash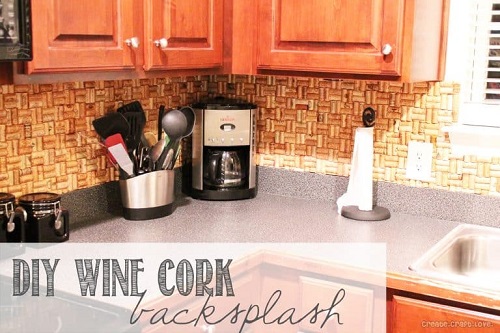 Making an awesome backsplash is another excellent means to use the stash of wine corks. Get the instructions here.
19. Micro Wine Cork Planters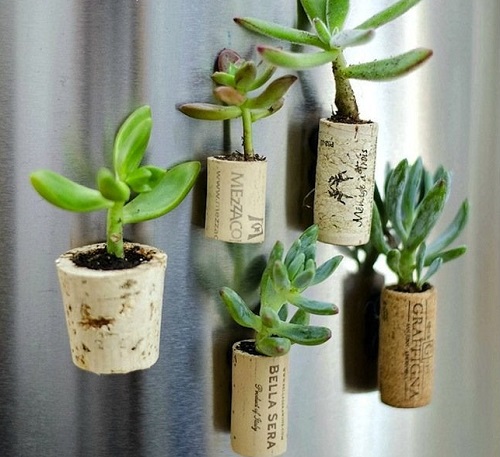 When life gives you wine corks, make tiny planters. Well, that's not the saying, but it's certainly a fun idea. These planters are ideal for miniature low-maintenance succulents.
20. DIY Wine Cork Birdhouse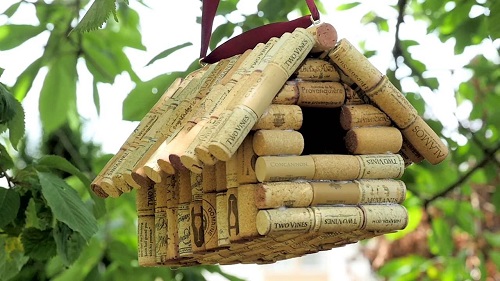 Instead of buying a birdhouse, DIY one on your own with wine corks. It's so simple and easy to put together.
21. Cork Bath Mat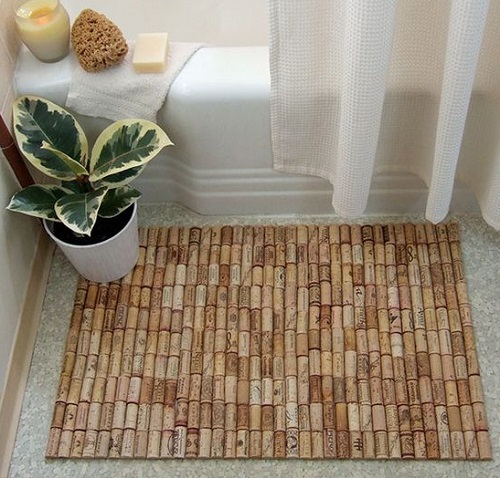 This bath mat needs just three materials, i.e., wine corks, shelf liner, and hot glue. It's durable and feels good on bare feet.
22. DIY Cork Sculpture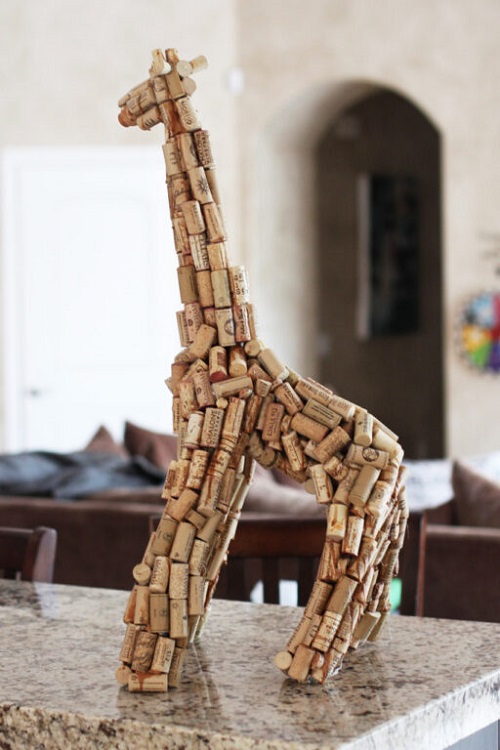 Make a fun sculpture using corks, newspapers, packing tape, and a wire clothes hanger to give your home decor a conversation piece.
Find out some DIY wire sculpture ideas for the garden here
23. Large Wine Cork Ball DIY
Full of texture, earthy color, and rustic vibes, these large cork balls are an excellent table centerpiece. Read more here.
24. DIY Cork Planter Box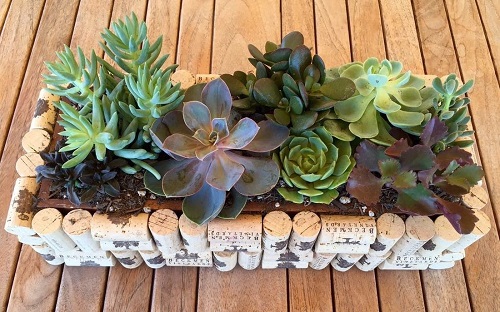 Add a touch of ele­gant flair to your pot­ted plants with this DIY cork planter box display. Read this article to know more.
25. Wine Cork Chandelier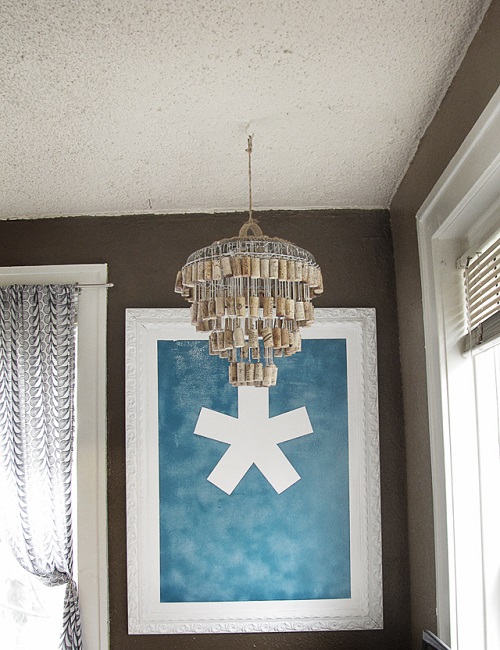 Turn an old fan grate and lots of wine corks into a stylish chandelier to add interest to your apartment.
26. Hanging Air Plant Basket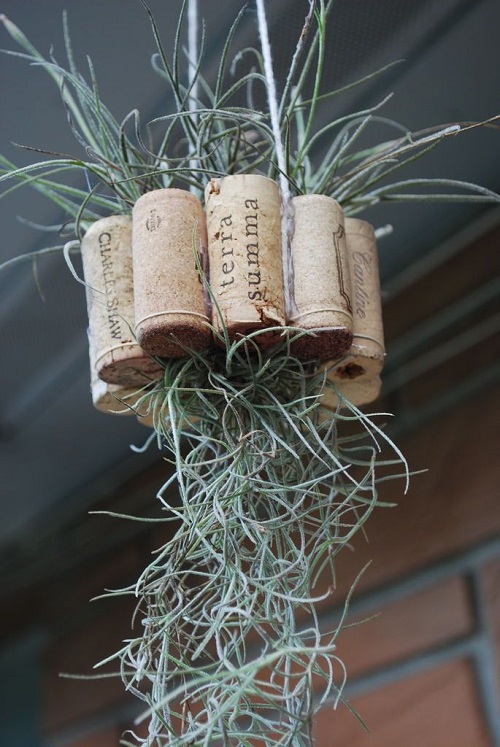 Hang these cork air plant baskets on your porch or yard for an added charm. They make great gifts for special occasions.
27. DIY Recycled Wine Cork Necklace
With a little creativity and DIYing skills, you can easily craft a simple yet pretty cork necklace. Get ready to receive compliments from your loved ones.
28. Ombre Cork Heart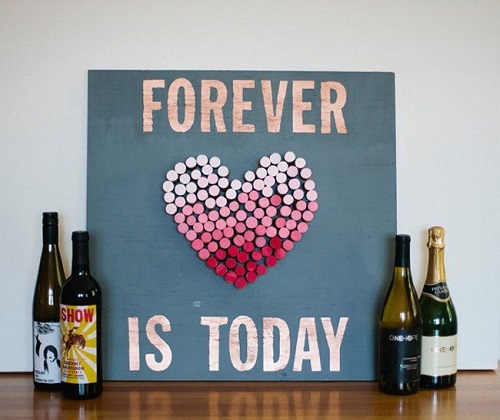 A thoughtful Valentine's day or everyday decor, this ombre cork heart is a perfect display piece for the mantel, nightstand, and entertainment center.
29. Wine Cork Spools
Why not use the wine corks to keep your twine from turning into a big knot? Click here to know more.
30. Canape Knife Handles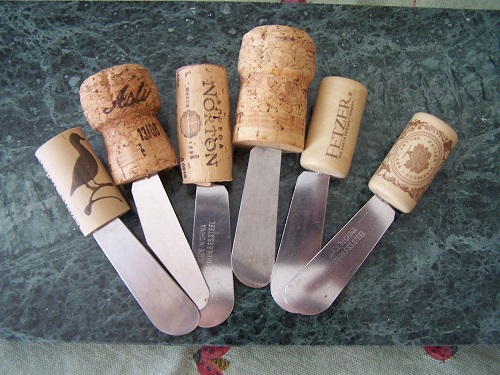 Give your old canapé knives an instant makeover by replacing their damaged handles with wine corks. Take inspiration from this article.
31. DIY Recycled Wine Cork Geometric Earrings
These trendy geometric earrings made from wine corks are super comfortable to wear, inexpensive, and great as gifts.
32. DIY Wine Cork Grape Christmas Ornaments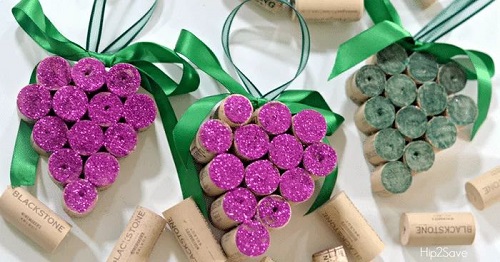 To spread festive vibes indoors, make some grape-shaped Christmas tree ornaments. Take inspiration from this detailed tutorial.
33. American Flag DIY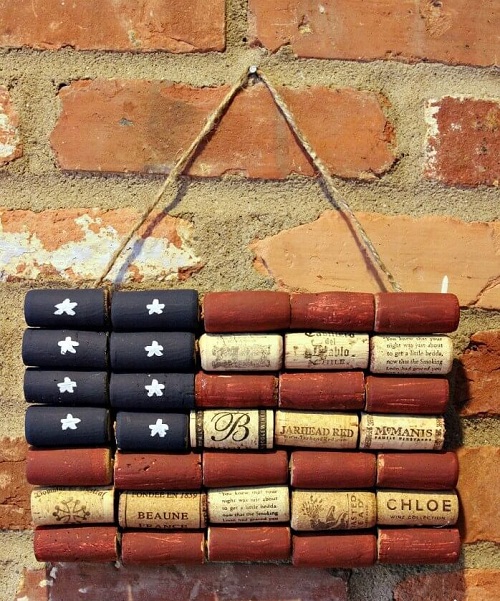 Fill your apartment with patriotic vibes by hanging this wine cork flag on your living room wall. Read more here.
34. Cork Phone Stand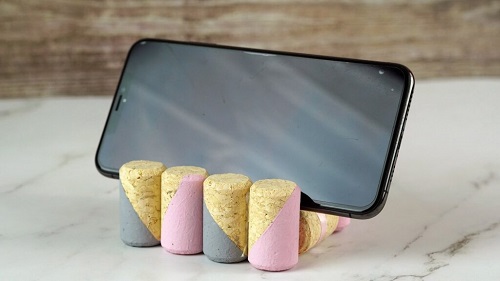 Gather acrylic paint, wine corks, ribbon, wood glue, scissors, and a paintbrush to put together this frugal phone holder.
35. DIY Wine Cork Pumpkin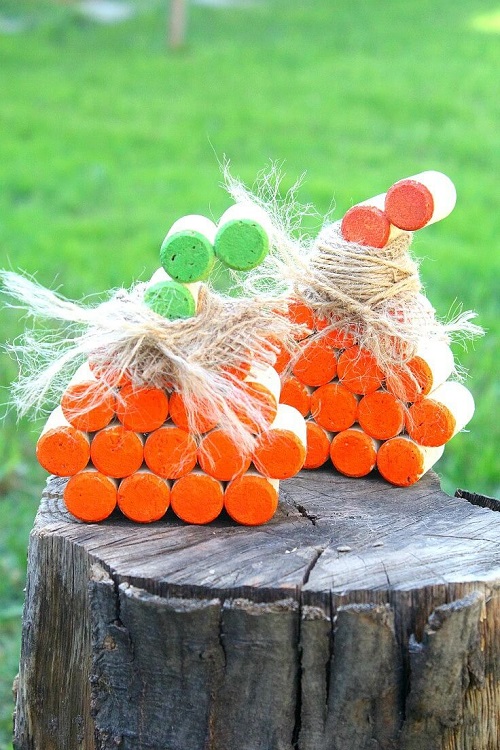 These easy and simple wine cork pumpkins are a unique DIY fall décor that will definitely get people talking.
Here are some amazing DIY wine bottle ideas for the garden