Try your hands on these creative Cement Craft Ideas for Garden and show off your DIY skills by casting some quirky projects!
Cement is not just limited to construction, you can also create numerous extraordinary functional and decorative objects out of it. Check out this list of Cement Craft Ideas for Garden and add curb appeal on a budget.
Find out how to DIY mini-tornado ideas for garden here
---
Cement Craft Ideas for Garden
1. Concrete Garden Orb Décor
With portland cement and a little creativity, you can easily make this lovely concrete orb to give your garden a stylish look. It's easy to make and doesn't require fancy molds.
2. DIY Chevron Inspired Cement Garden Bench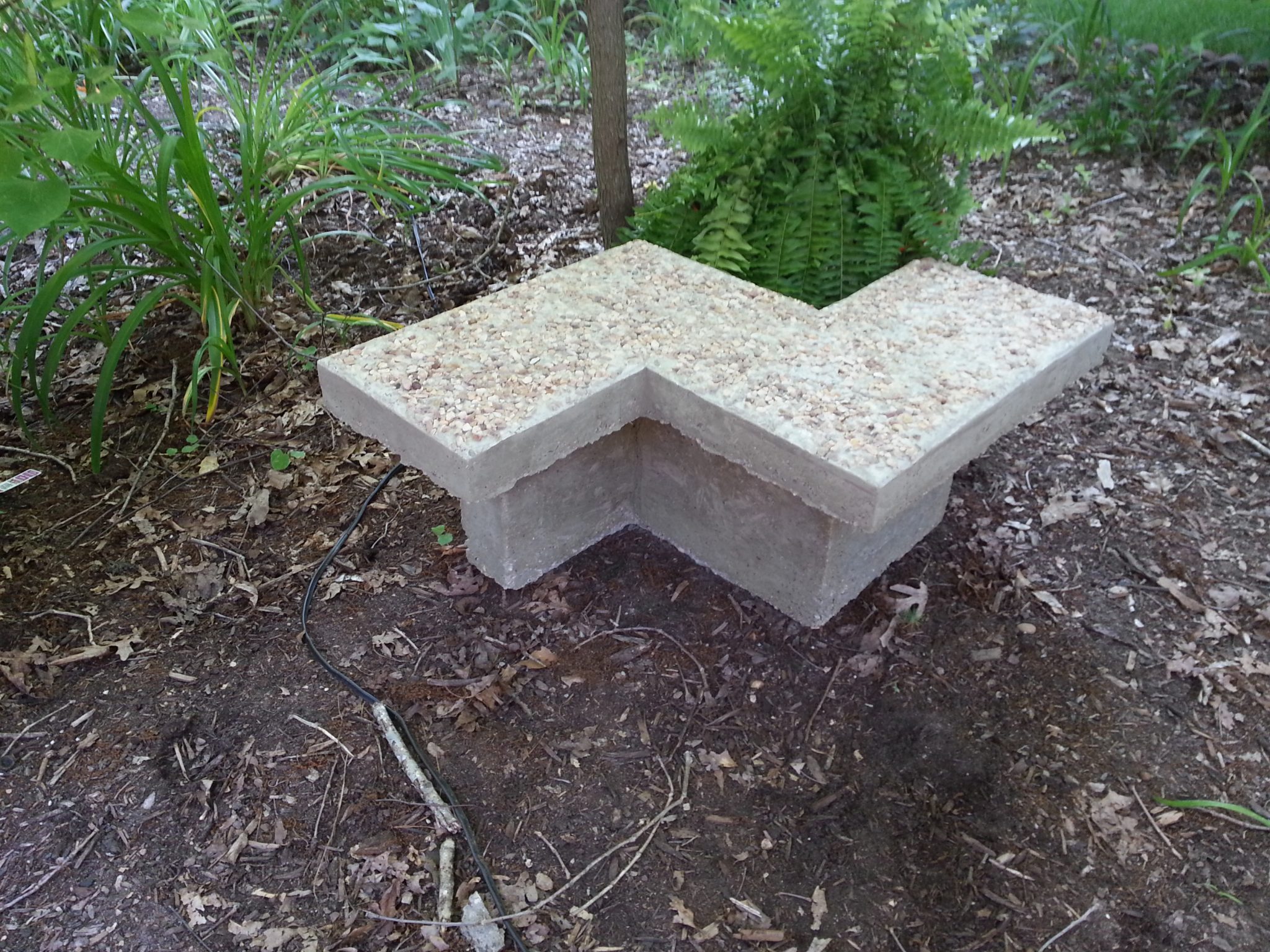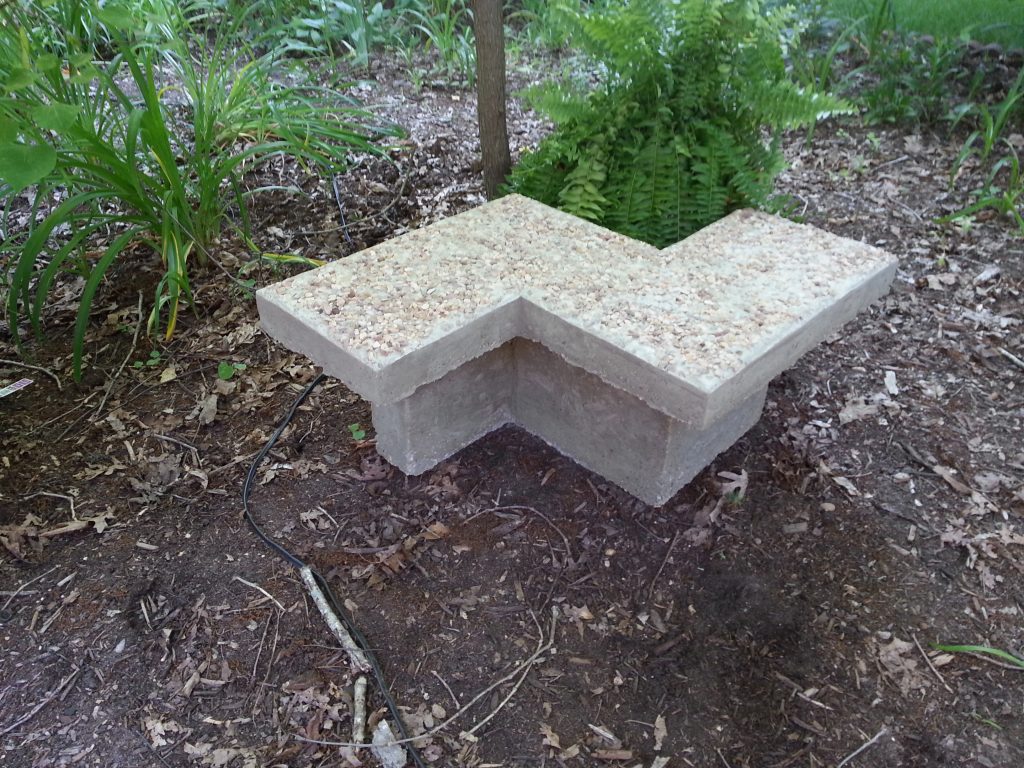 Create your own super sturdy chevron-inspired bench from concrete and wood following this DIY tutorial. It's one of the best cement craft ideas for garden.
3. Concrete Hand Planter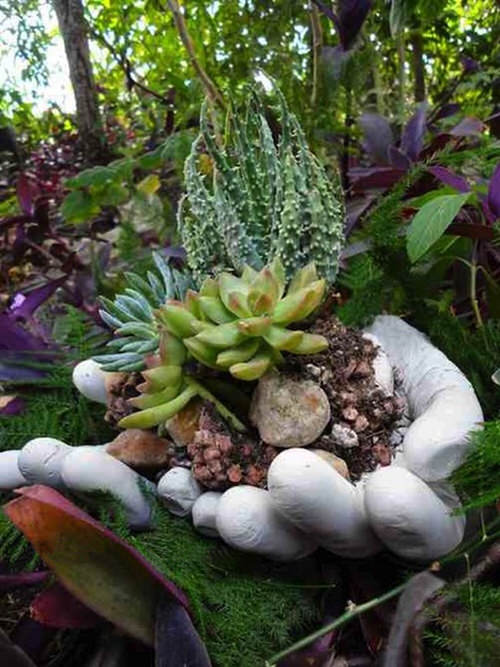 An eye-catching addition to the garden, this concrete hand planter is ideal for showcasing succulents and other plants. You can also use it to organize keys and other small accessories.
4. Leaf-Shaped Stepping Stones DIY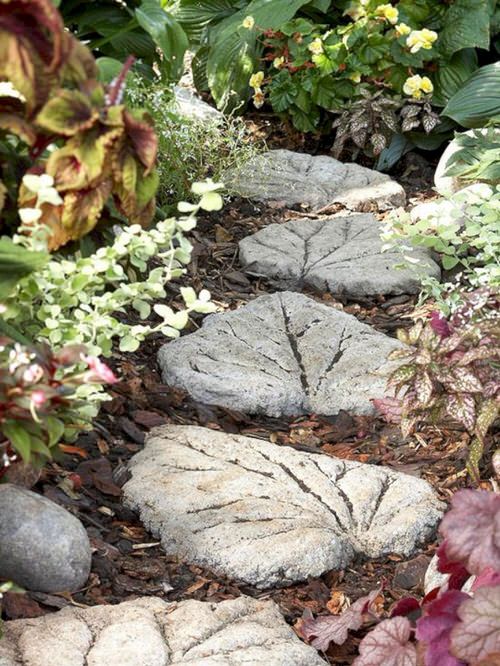 Personalize your yard with these fantastic leaf-shaped stepping stones. They also make great gifts and keepsakes.
5. Concrete Candle Holders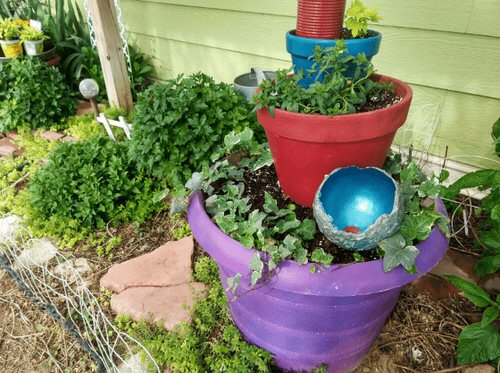 Concrete candle holders are an excellent way to bring a bit of ambiance to your garden. The details are here.
6. Bowling Ball Planter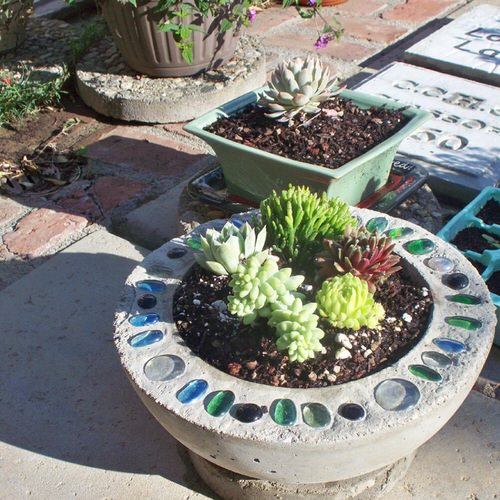 A plastic bowl and bowling ball are used as molds to bring this unique cement planter to life. Put it in the middle of the yard or patio table for an added charm.
7. Leaf Embossed Concrete Fountain/Birdbath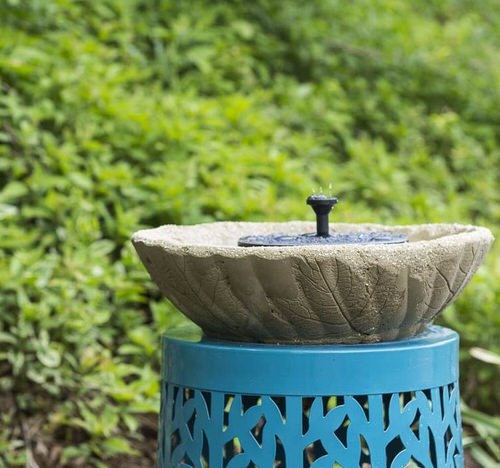 Learn how to make a beautiful leaf embossed concrete fountain that doubles as a birdbath. A pretty and functional piece for the garden.
8. Ladybug Mosaic Garden Decoration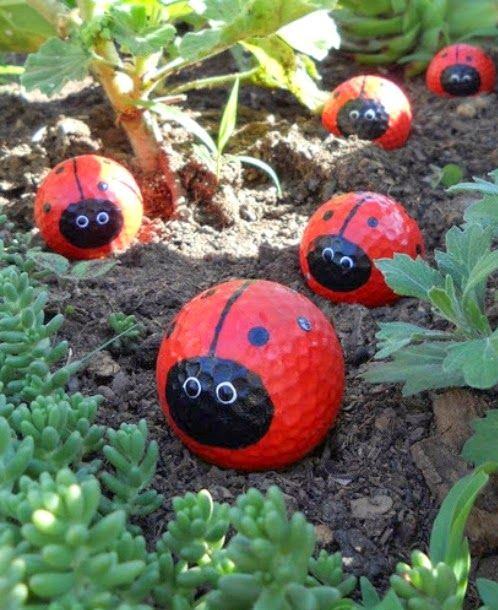 Brighten up your garden with these cute ladybug mosaic garden stones. Their bright colors add a colorful and fun touch to any space.
9. Concrete Mushrooms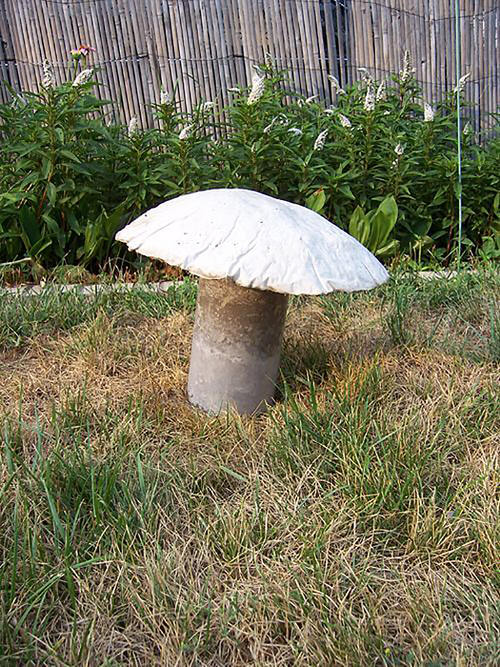 Adorn your yard with these adorable cement mushrooms to add a little pizzazz. It's a beginner-friendly project.
10. Cobblestone Concrete Path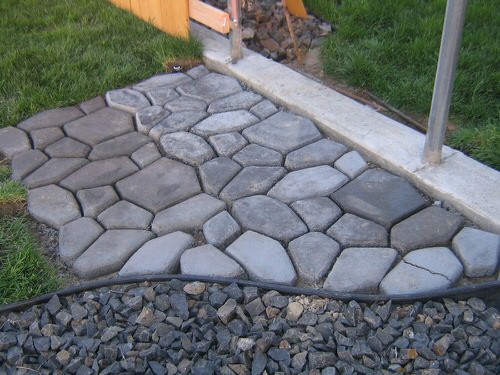 Give an artistic sense to your outdoor space with this cobblestone concrete path. This project can be done over a weekend, including the drying period.
11. Cement Garden Globes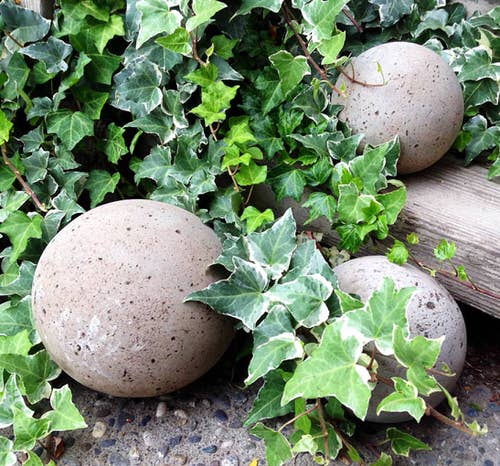 These inexpensive cement globes DIY is a fun and pretty rewarding project that costs less than $15.
12. Concrete Pumpkin Planter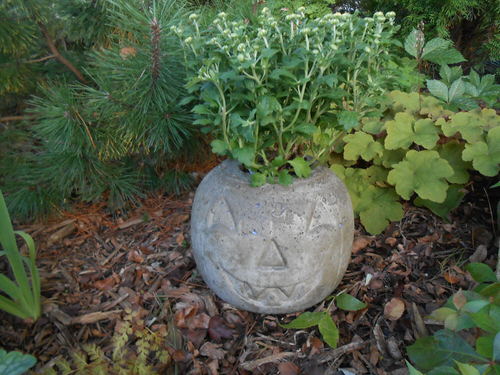 Find out how you can turn a plastic trick-or-treating container into a beautiful garden accessory in this article.
13. Huge DIY Concrete Face Garden Sculpture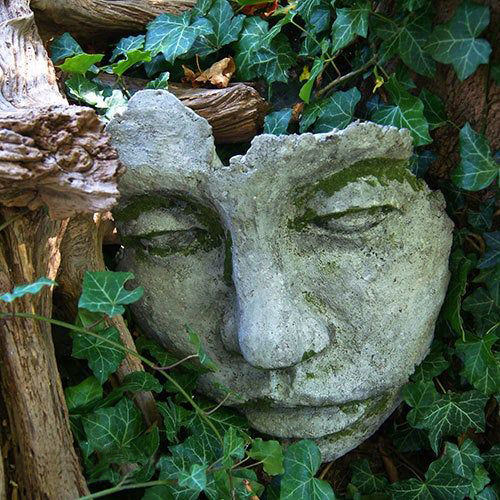 Install this attention-grabbing concrete face sculpture to turn your yard into a dreamy paradise.
Have a look at some eye-catching wire sculpture garden ideas here
14. DIY Concrete Bunnies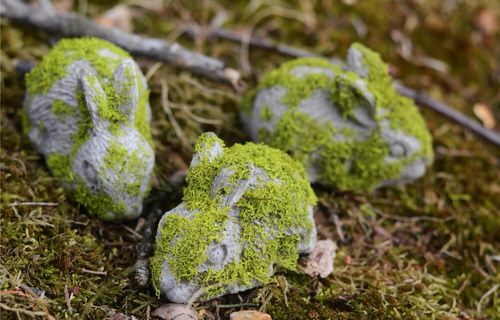 Make a few adorable concrete bunnies with mossy detail to grace your garden, flower pots, or bookshelves this spring.
15. Hypertufa Toadstools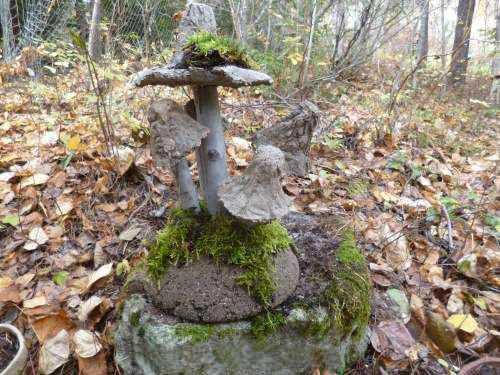 Bring the realm of fairies into your outdoor space with these rustic hypertufa toadstools. The details are here.
16. Hypertufa Millstone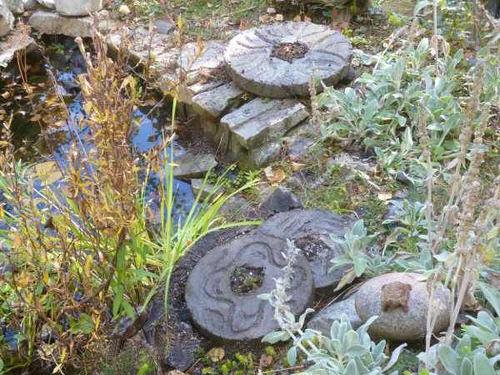 Succulents spilling out of the center hole of millstones make them must-have garden accessories. Hop to this article to know more.
17. DIY Concrete Sphere Water Feature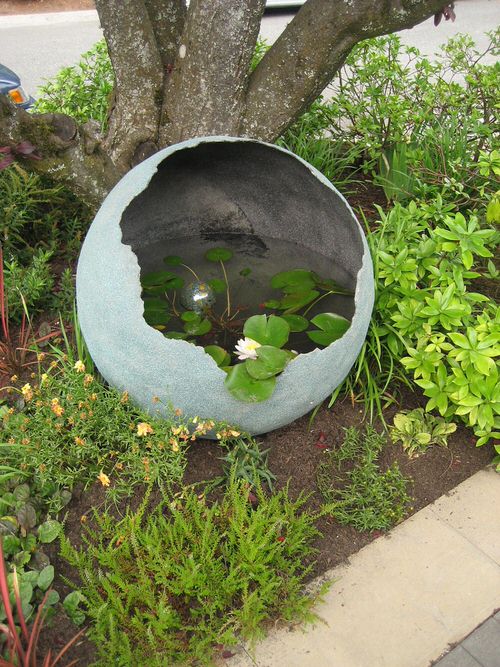 If you want a unique water feature for your landscape, this article is for you. This concrete sphere also doubles up as a planter or a candle holder.
18. Concrete Head Planter DIY
These DIY head planters are easier to make than they look. Place them near the pond, water feature, flower bed, or anywhere in your yard for a quirky look.
19. Concrete Gnome Craft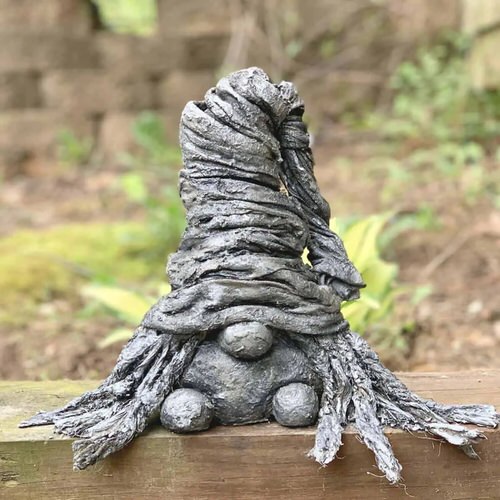 Gnome is a fun garden ornament, and you can easily make your own with this tutorial.
20. DIY Concrete Light Fixture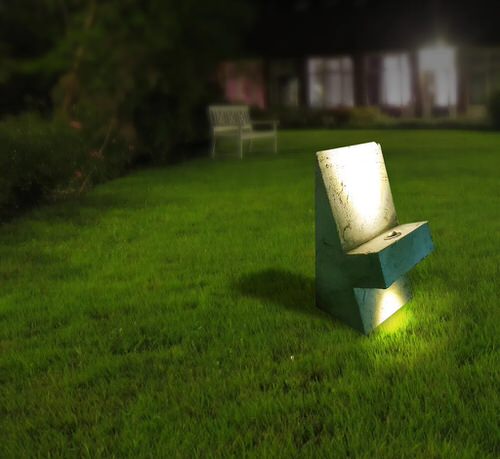 Follow this instructable to create a bright accent piece for your outdoor space. It's one of the most fantastic cement craft ideas for garden.