Here are some creative DIY Deck Gate Ideas that protect pets and kiddos from falling off the steep stairs and add to the look!
If you want to make your deck a safer space for your kids and pets to hang out, check out these DIY Deck Gate Ideas! These projects are easy-to-do and affordable too.
Here are some of the best DIY deck railing ideas
---
DIY Deck Gate Ideas
1. Wooden Deck Gate DIY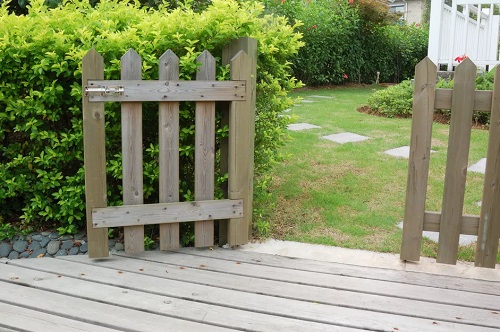 With the right tools, anyone can easily tackle this project. But it's vital to heed the local building codes to ensure the safety of your gate.
2. $40 Deck Gate Idea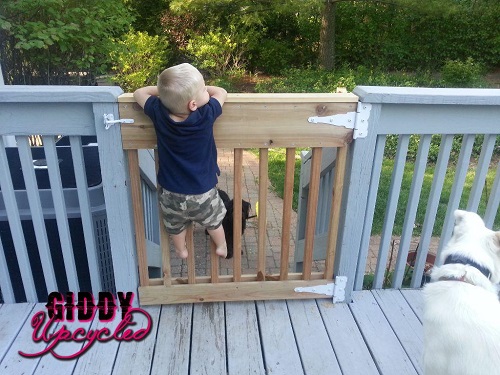 Do you have a tight budget but still want to build a gate for your deck? Don't spoil your mood because you only need $40 dollars to make one. Read the details here.
3. Custom Deck Gate
This video demonstrates how to assemble an elegant custom gate without professional help. It's one of the best DIY deck gate ideas on this list.
4. DIY Sliding Deck / Dog Gate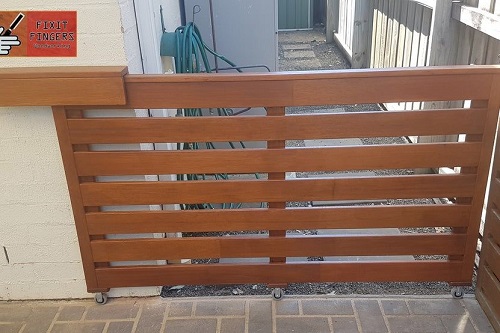 In this article, the gate has been constructed from decking material with pocket holes for a nice clean look. It's an easy build, even for beginners.
5. DIY Gate for Deck Stairs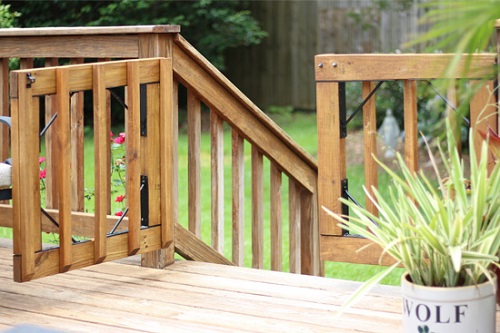 Gather pre-cut balusters, 2x4s, drill, latch, and circular saw to create a safety gate for your deck stairs. Click here to know more.
6. Simple Deck Gate DIY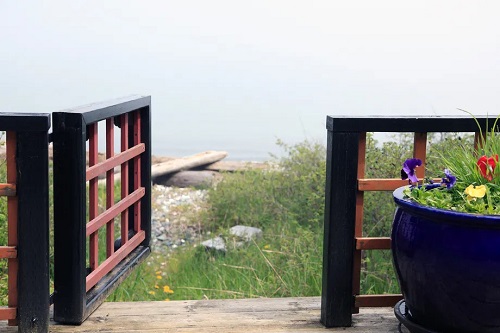 This sturdy but simple exterior gate is affordable and will make any porch or deck a safer place. Read this article to learn more.
7. Sunburst Patterned Deck Gate Idea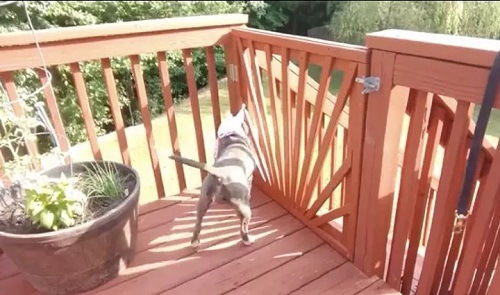 Highlighted by a beautiful sunburst pattern, this gate perfectly matches the rest of the deck's design. The DIY is here.
8. Wooden and Conduit Deck Gate Idea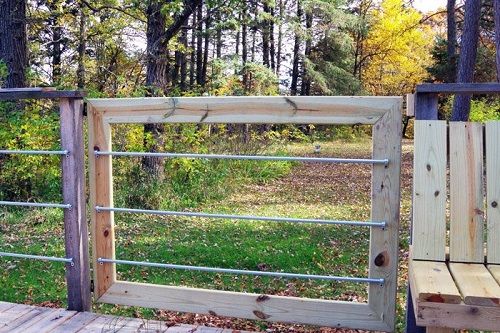 Made with a wooden frame, screws, and conduits, this deck gate will surely attract a lot of eyeballs and admiration.
9. DIY Deck Gate With Wood and Metal Frame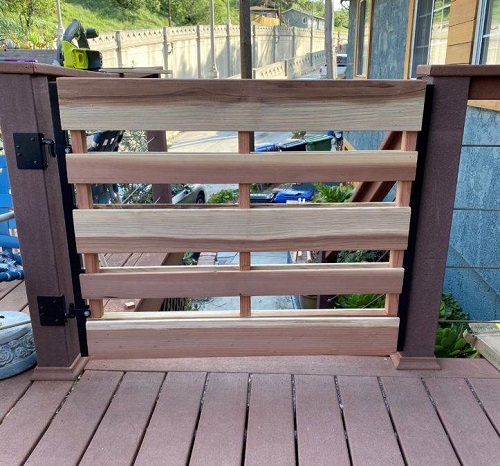 This tutorial teaches the easiest way to construct a strong deck gate out of wood and metal frame.
10. Plastic Lattice Panel and PVC Deck Gate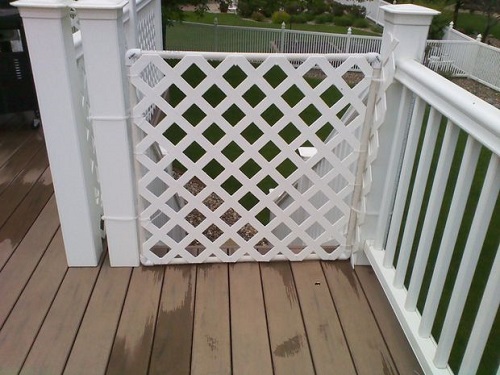 PVC, 90-degree elbows, zip ties, and plastic lattice panels are all you need to begin this project. It's one of the most cost-effective DIY deck gate ideas.
11. Cool Paracord Outdoor Deck Gate Idea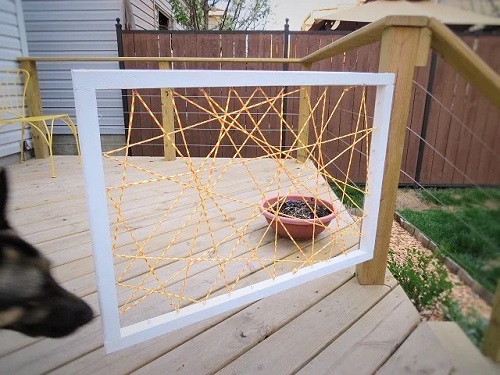 This cool paracord gate enhances visual interest and keeps the pooch from running down the gangway or scaring the neighbor's dog.
12. DIY Farmhouse Style Deck Gate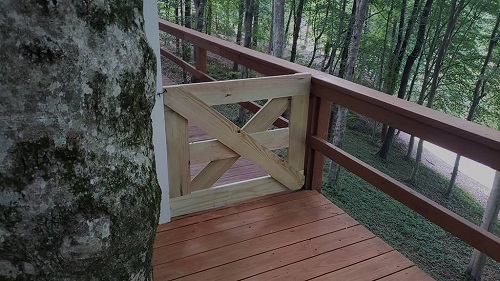 Spread farmhouse vibes outdoors by installing this timeless deck gate. You only need supplies, basic hand tools, and a saw to complete this project.
13. Farmhouse Barndoor Gate DIY
Build this elegant barndoor-inspired gate to give your deck the much-needed farmhouse appeal. Watch the video for the instructions.
14. DIY 2×4 Two Panel Deck Gate Project
Take inspiration from this tutorial if you want a two-panel safety gate for the deck. It requires woodworking skills and power tools.
15. Homemade Vinyl Gate
This homemade vinyl gate is what you need to make this weekend. Learn more about this project in the video.
16. DIY Deck Gate Under 30 Minutes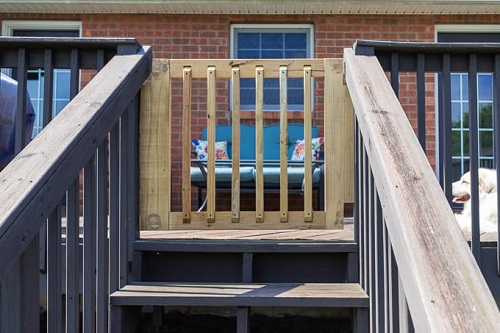 Show off your woodworking skills by completing this DIY deck gate project that only takes 30 minutes for completion.
17. Custom-made Trex Enhance Gate
This DIYer cleverly transforms leftover railing materials into an eye-grabbing custom-made deck gate.
18. Rolling Deck Gate for Multiple Stairs
If you want a rolling gate to secure the two concurrent deck stairs, this video tutorial might be for you. It's one of the most amazing DIY deck gate ideas.
Find out some genius staircase ideas for small spaces here