Here are some highly functional DIY Garden Cart Plans if you are looking for portable equipment to make your gardening chores easier!
Instead of purchasing a cart, check out these affordable DIY Garden Cart Plans to make one for yourself. It'll help you move firewood, tools, mulch, pots, fertilizers, and stones in the yard easily and quickly.
Here are some wine cork ideas for the garden and home
---
DIY Garden Cart Plans
1. Portable Potting Bench/Garden Cart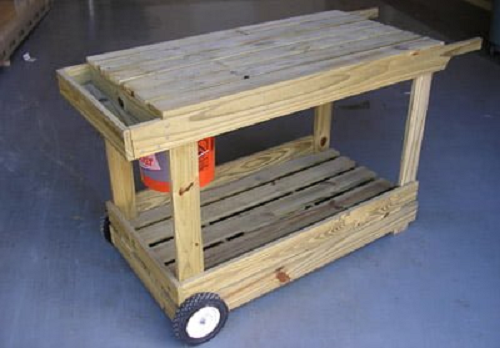 Doubles up as a handy potting bench, this multipurpose garden cart is sturdy and easy to DIY. Hop to this article to learn more.
2. Painted/Stained Cart with Shelves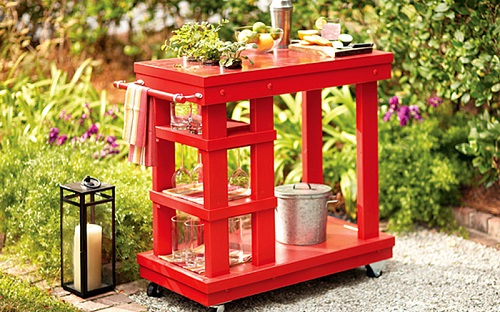 Both functional and stylish, this cart is painted glossy red for a pop of color. Use it for outdoor entertaining or keeping small gardening tools handy.
3. Garden Cart From Reclaimed Wood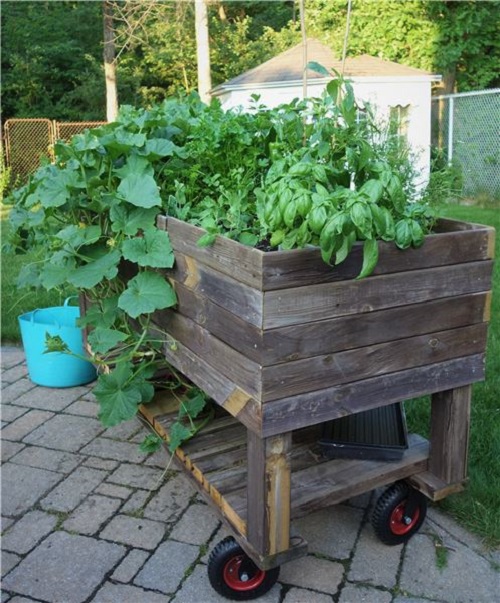 Find out how to build a garden cart from reclaimed wood and some hardware in this step-by-step tutorial. Besides carrying gardening supplies, this cart can also be used to grow vegetables and ornamental plants.
4. Homemade Pallet Garden Cart
Watch this YouTube tutorial to create an easy yard cart out of a pallet, wheels, and a few supplies. It's one of the best DIY garden cart plans on this list.
5. DIY Garden Cart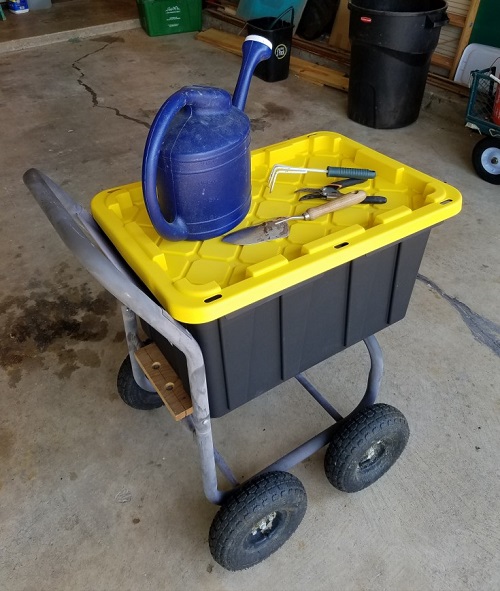 To make a cheap and durable garden cart, you only need a hose cart, a lidded plastic tub, bolts, washers, a piece of wood, and this DIY.
6. Utility Garden Wagon Plan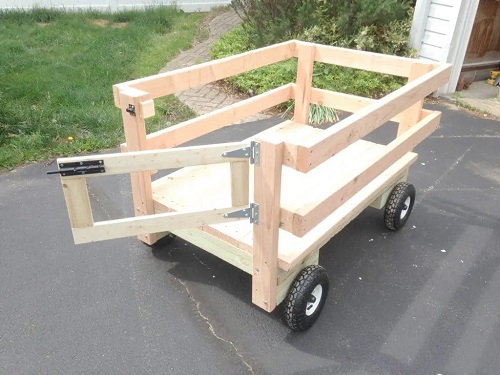 This tutorial will show you how to recreate this garden cart with wagon steering and wood. It's a little time-consuming project but worth the effort.
7. Six Wheels Garden Wagon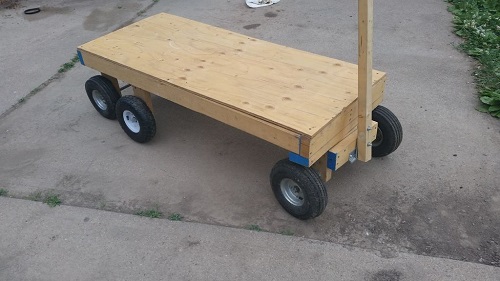 Equipped with six wheels and a pull handle, this cart is great for moving concrete bags, gravel, bags of potting soil, and other gardening supplies. The details are here.
8. Classic Wooden Garden Cart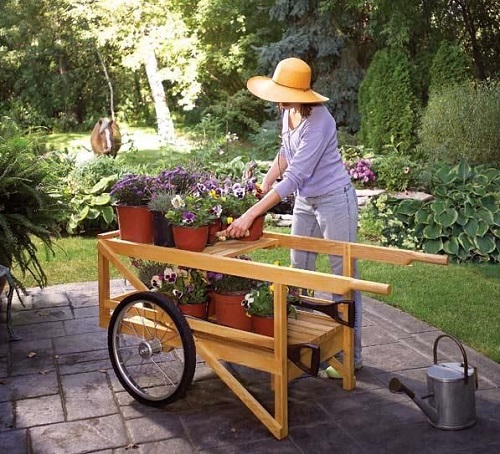 Made from durable, white ash hardwood, this classic cart is an excellent garden workhorse. It's solid enough to carry a heavy load of soil, planters, and tools. Read more here.
Have a look at these stunning DIY monogram planter ideas here
9. Three Tiered Garden Cart DIY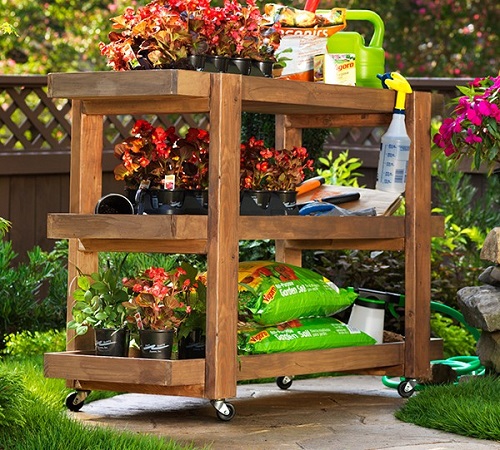 Follow this detailed tutorial to put together a three-tiered garden cart. It's a perfect storage solution in and out of the house.
10. Old Beverage Cart Turned Into a Garden Cart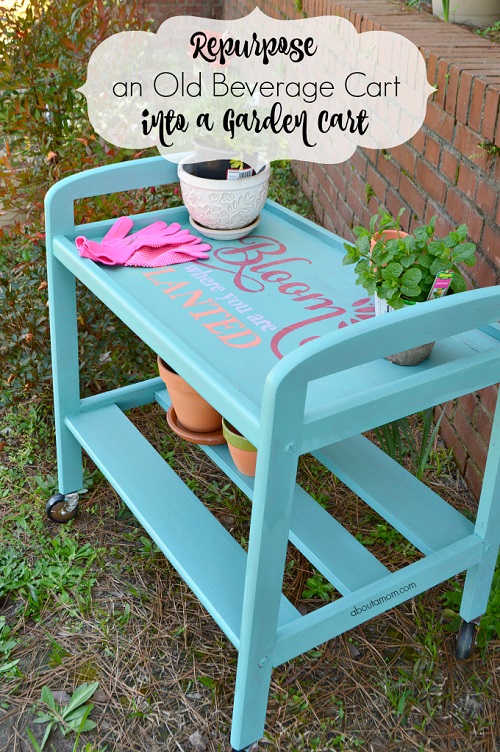 Do you have an old beverage cart? Transform it into a stylish garden cart with a little creativity and modification. Get the instructions here.
11. DIY Metal Garden Wagon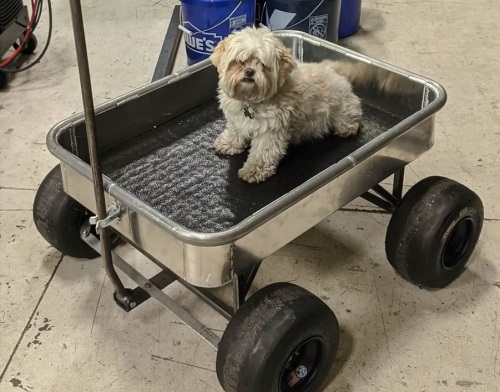 Check out this article to build a durable metal garden wagon that ensures easy mobility. It's an excellent project for this weekend.
12. Homestead Copy Cart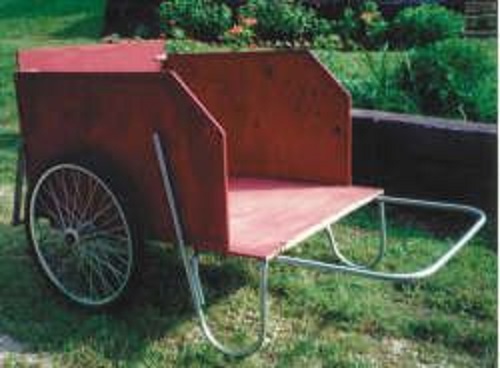 Grab plywood, wheels, iron rod, old bed rail, conduit bender, electrical conduit, sliding door bolt, screws, and tool loops to complete this project.
13. Push Garden Cart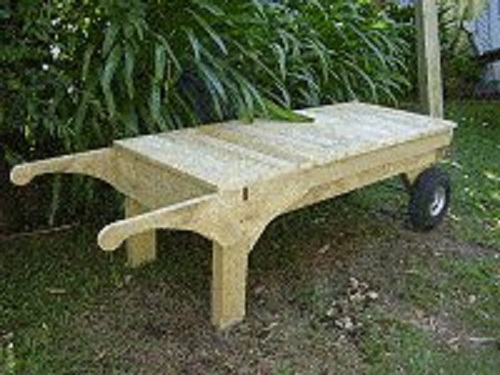 With some patience and DIYing skills, you can easily create this push wooden cart. It's one of the most amazing DIY garden cart plans.
14. Garden Cart With Onboard Tools Storage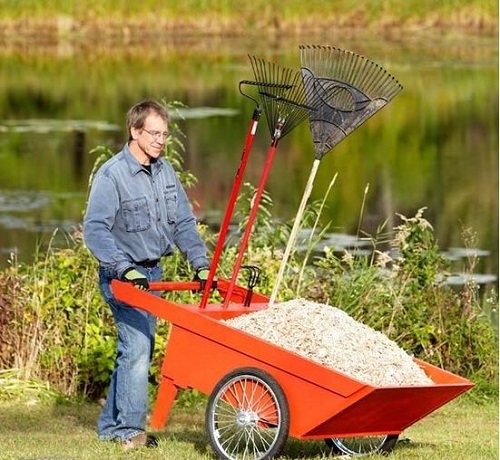 This rugged DIY garden cart featuring a tool rack can move bulky materials more easily and quickly than a wheelbarrow. It's one of the wisest landscaping investments.
15. Scrapwood Garden Cart With Bungee Cord
DIY this inexpensive and durable small cart for your little gardener. All you need is a bungee cord, lawnmower wheels, and a plastic storage tote bin.
Find out the list of cinder block ideas for the garden here