Leave a trail of awe-struck admirers at the next costume party with these stunning DIY Poison Ivy Costume ideas!
Perfect for Halloween, costume parties, and cosplays, these DIY Poison Ivy Costumes will leave everyone green with envy.
Here are some genius DY cloth hacks
---
DIY Poison Ivy Costume
1. Children's Poison Ivy Costume DIY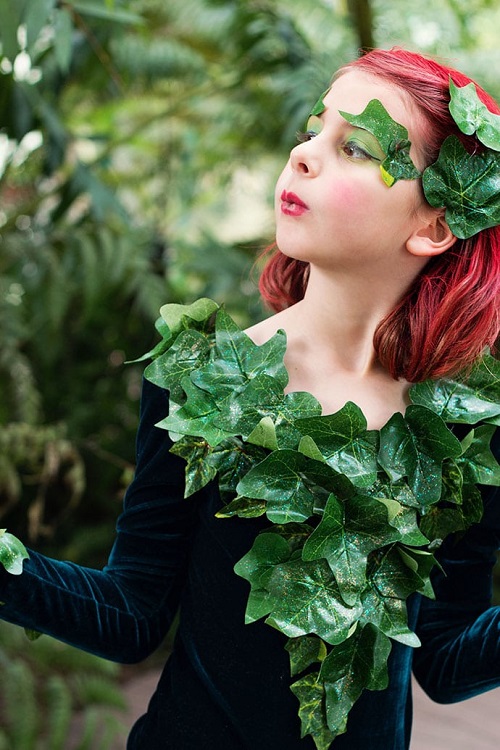 Make your kiddo the center of attraction at a costume party with this poison ivy outfit. Get all the necessary details here.
2. Sexy Poison Ivy Outfit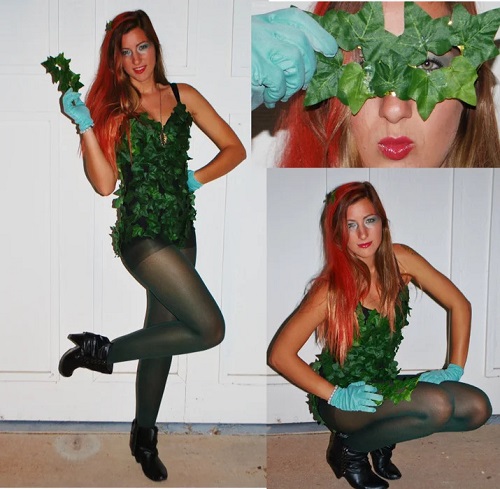 Here are step-by-step instructions on how to make an amazing-looking poison ivy costume with patience and some supplies.
3. No-Sew Poison Ivy Costume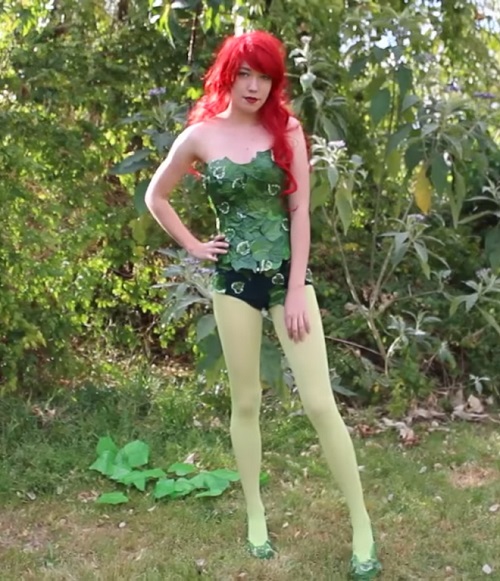 Featuring pixie heels and red hair extensions, this ivy outfit doesn't require any sewing skills. Watch this video for more info.
4. DIY Poison Ivy Costume on a Budget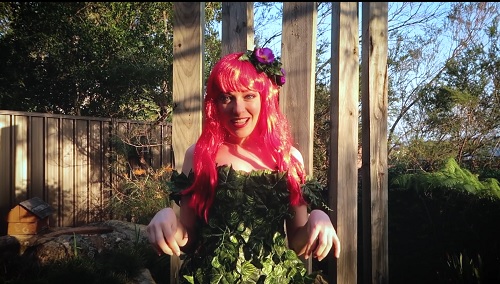 This budget-friendly ivy costume is easy to make with faux leaves, a glue gun, a bra, and a corset. Here're the details.
5. DIY Plus-Size Ivy Outfit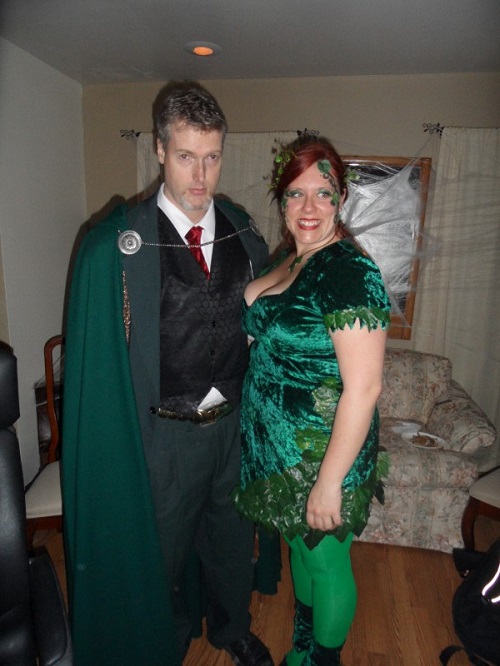 Embody Gotham's supervillain with confidence and style in this custom plus-size ivy outfit. Hop to this tutorial for the supplies and instructions.
6. Toddler Poison Ivy Halloween Costume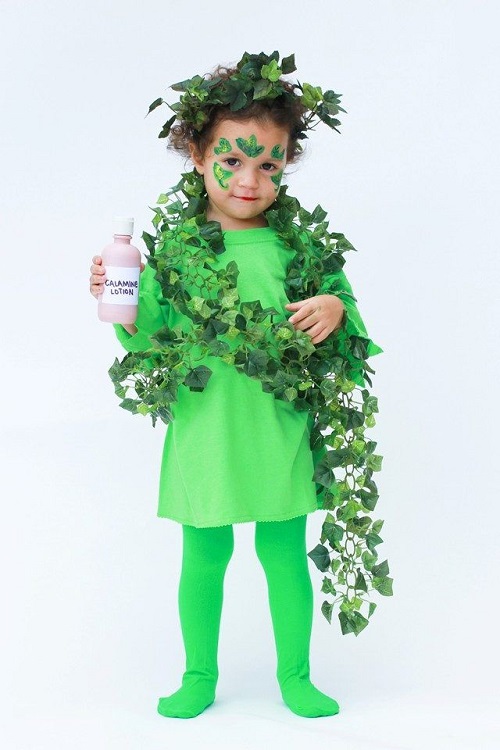 Grab a green t-shirt, green tights, and an artificial ivy garland to create this toddler Halloween costume.
7. DIY Poison Ivy or Fairy Costume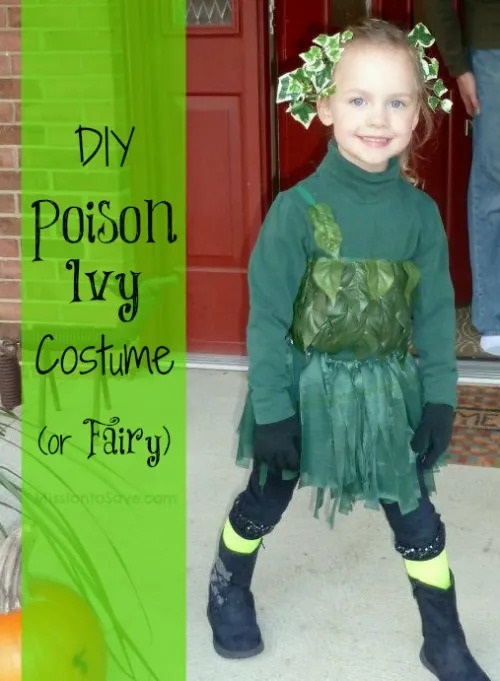 Turn your toddler into the cutest villain of Gotham's city with this elaborately detailed poison ivy costume.
8. $10 Poison Ivy Cosplay Costume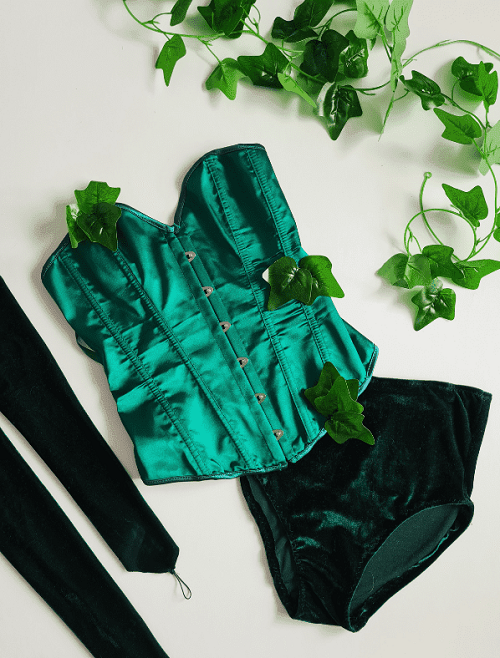 This poison ivy cosplay dress-up will give you a stylish look for under $10. The best part is that no one will know you made it yourself.
9. Poison Ivy Outfit with Carnivorous Plant Purse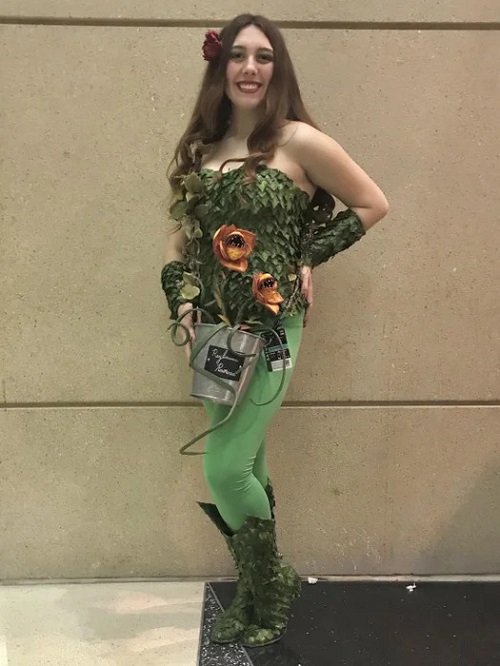 Highlighted by a carnivorous plant purse, this poison ivy getup will surely turn the heads of many. The instructions are here.
10. DIY Halloween Ivy Costume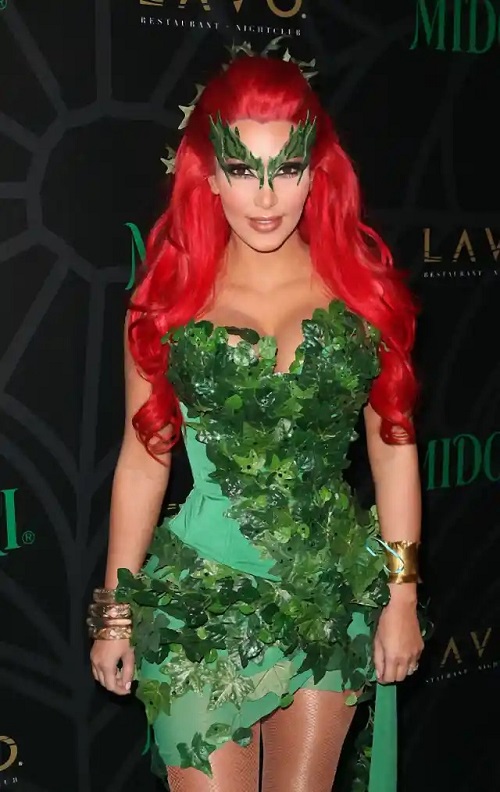 Craft an unforgettable Halloween look with this handmade poison ivy outfit. This idea requires hand-sewing skills.
11. Elegant Poison Ivy Villian Outfit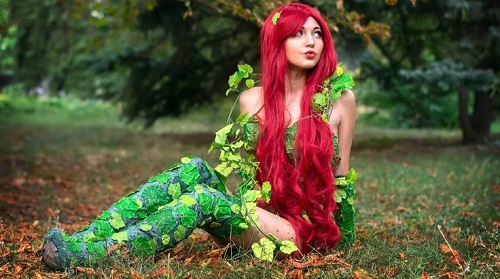 Don't know who–or what–to be on this Halloween? Consider this amazing DC villainess outfit idea.
12. Poison Ivy Tutu Costume DIY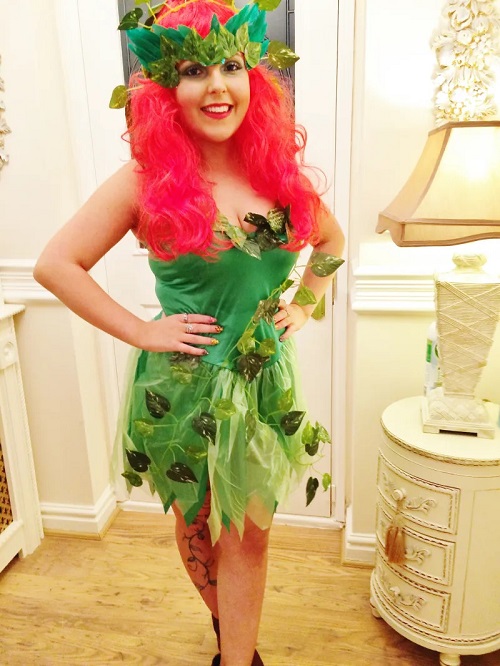 Make your Halloween or cosplay event memorable by wearing this poison ivy tutu costume. Learn the how-to here.
13. Easy Poison Ivy Outfit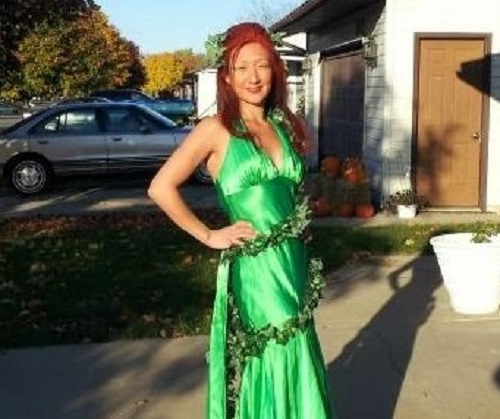 Learn how to turn a plain, green gown into a villainess outfit in a few minutes using this detailed article.
14. Easy Last-Minute Halloween Ivy Outfit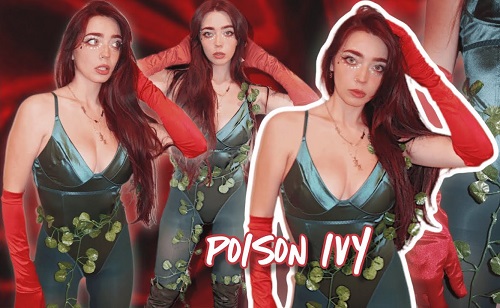 Grab a full-body suit, boots, fake ivy vines, and stockings to make a stunning Halloween ivy costume in a few minutes.
15. Repurposed Fabric Turned Poison Ivy Costume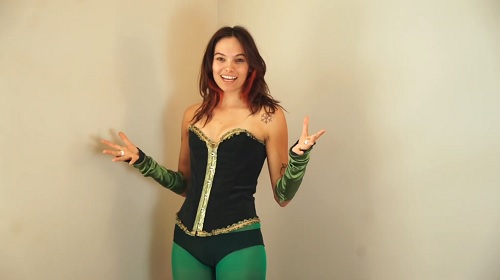 If you love to cosplay superheroes and villains, then you definitely like this poison ivy outfit. It's repurposed from an old corset, a green shimmery shirt, and a dark green velvety skirt.
16. Modern Poison Ivy Costume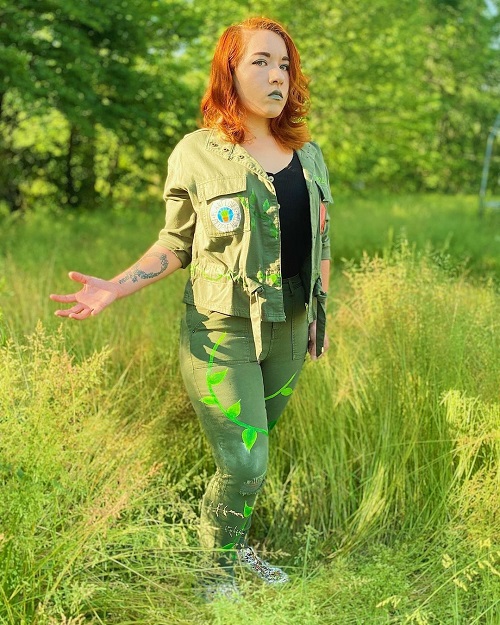 A green jacket, green denim, and green lipstick make this poison ivy get-up peculiar and eye-catching.
Here are some adorable DIY cat clothes