Are you sick of birds visiting your yard? Try these DIY Garden Scarecrow Ideas and keep them from invading your place!
Whether you've got a bird problem or want to decorate your outdoor space for festivities, a scarecrow is a perfect choice. Take inspiration from these DIY Garden Scarecrow Ideas to make one for yourself.
Here are some amazing DIY garden cart plans
---
DIY Garden Scarecrow Ideas
1. Simple Scarecrow DIY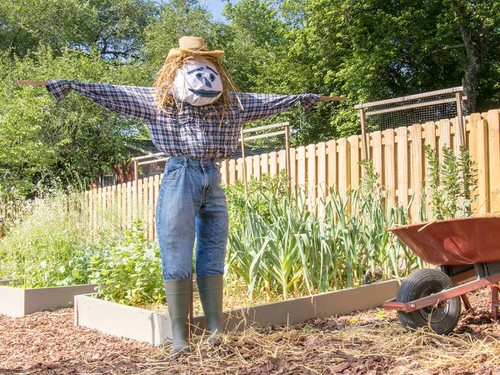 Build a simple scarecrow using wooden garden stakes, old clothes, shoes, and a hammer to frighten unwanted critters from your garden. Read more here.
2. Funky Garden Scarecrow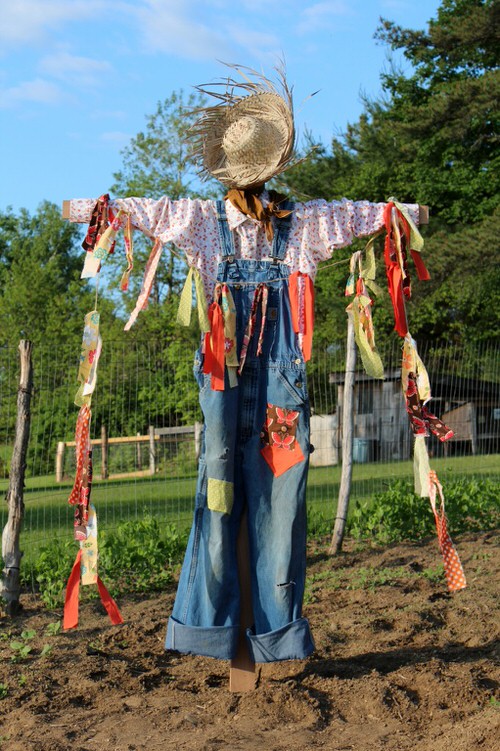 This funky, not-so-scary scarecrow is super easy-to-make and a fun project to do with the kiddos. Check out the instructions here.
3. DIY Scarecrow for Fall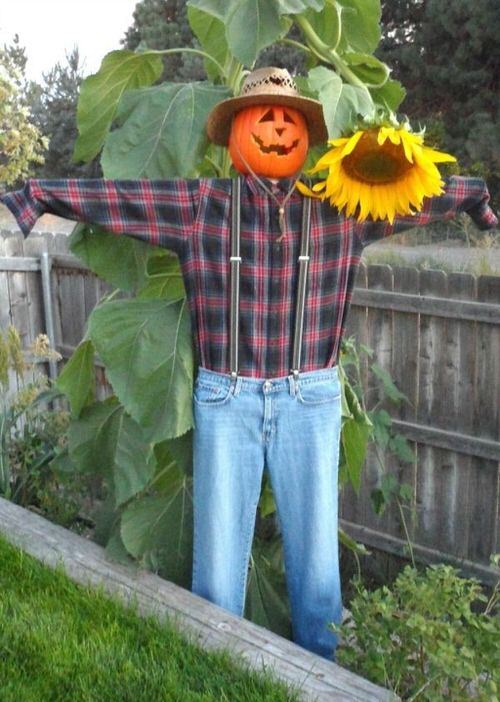 You only need two pieces of wood, a saw, screws, a drill, a foam pumpkin, clothes, and this DIY to create a scarecrow for fall.
4. Life-Sized Scarecrow With Stand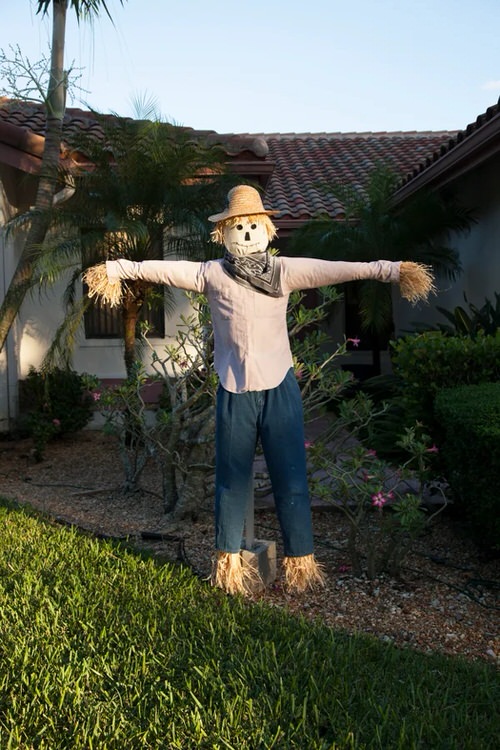 Here's the tutorial to build a lightweight yet durable scarecrow that'll protect your garden crops from birds.
5. DIY Dancing Garden Scarecrow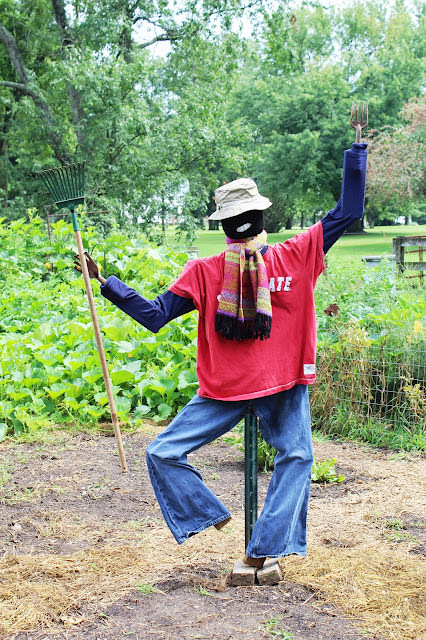 Put your creative hat on and recreate this dancing scarecrow using this step-by-step tutorial. It's one of the best DIY garden scarecrow ideas on this list.
6. Giant Halloween Pumpkin Scarecrow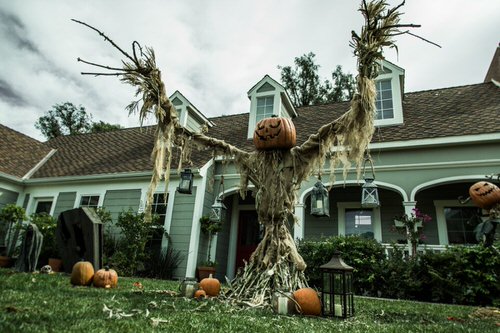 This Halloween, build a giant pumpkin scarecrow in your yard to ensure a hair-raising experience for your guests. Hop to this article to learn more.
7. Balloon and Burlap Scarecrow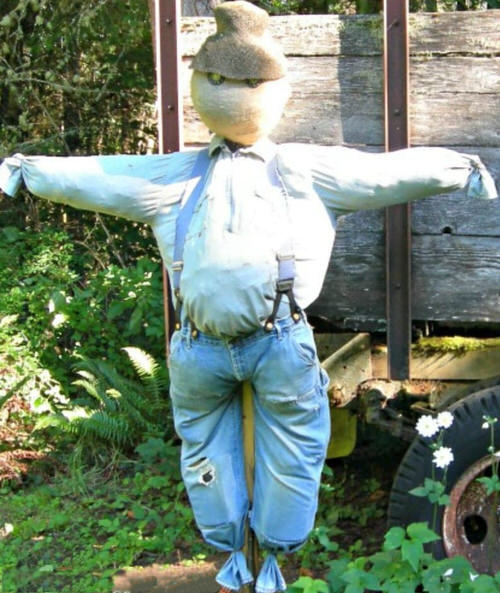 In this article, the DIYer shows how you can make a scarecrow using old clothes, wood, bubble wrap, ballon, burlap, rubber bands, and buttons.
Here are some clever burlap uses in the garden
8. Under $25 Garden Scarecrow
Watch this detailed video tutorial to make a pumpkin-headed scarecrow for under $25. It's a budget-friendly project and will last year after year.
9. Mop Scarecrow DIY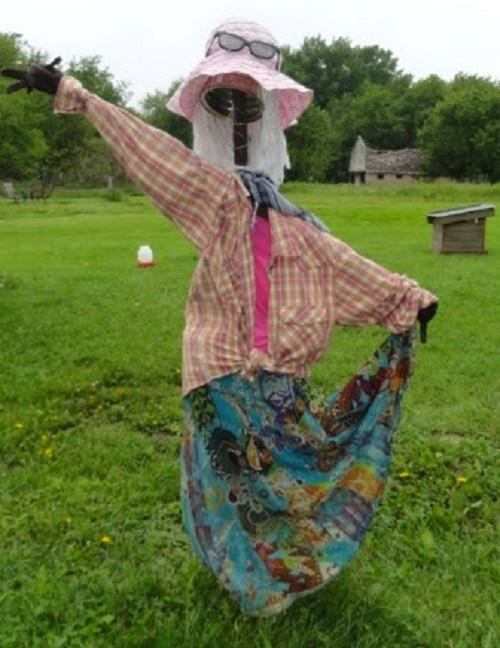 Gather fence posts, wire, plastic or metal coffee cans, strip mop end, clothes, and other supplies to complete this scarecrow project.
10. Tin Can Scarecrow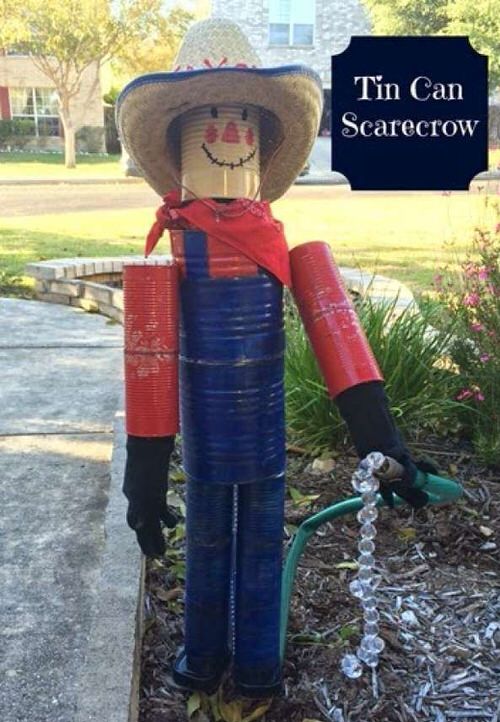 Give your yard a quirky feature by recreating this peculiar scarecrow using tin cans. The details are here.
11. DIY Garden Maiden Scarecrow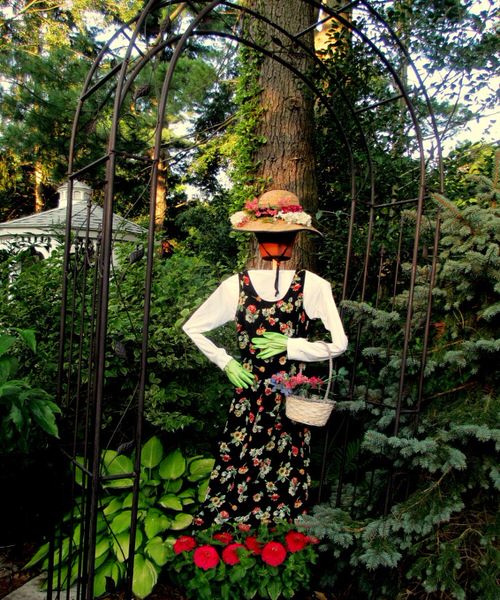 Basic tools, supplies, and limited carpentry skills are all you need to build this fun garden accent. Learn more here.
12. DIY Garden Scarecrow Idea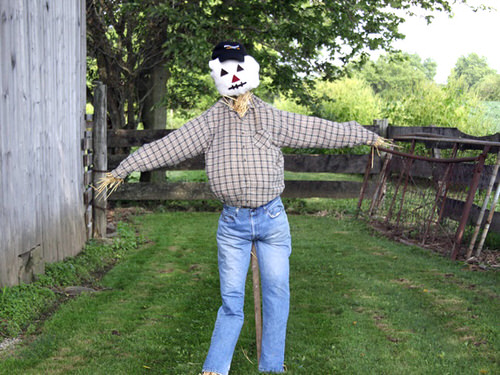 Amp up the aesthetic appeal of your garden by introducing this scarecrow. Learn how to make one here.
13. Cute Garden Scarecrow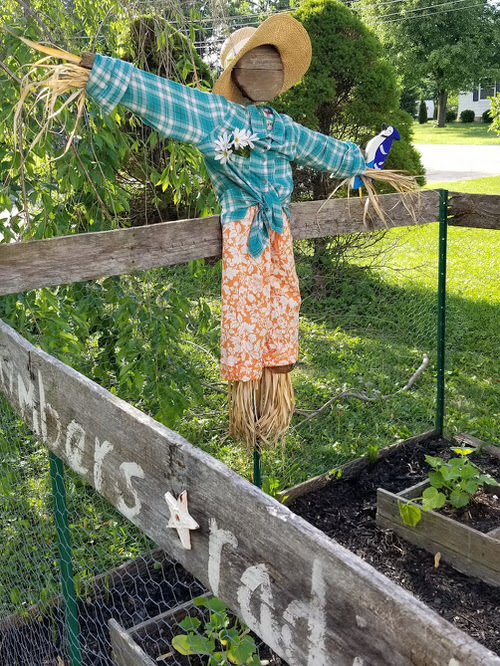 Show off your DIYing skills by creating this cute scarecrow for your garden space. Get instructions here.
14. Easy Outdoor Scarecrow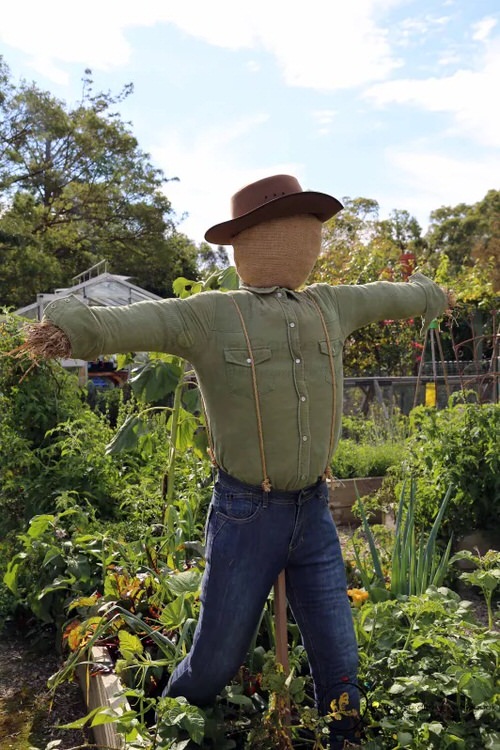 Mimic this inexpensive and easy-to-prepare scarecrow with this tutorial. It's one of the easiest DIY garden scarecrow ideas.
15. Funny Scarecrow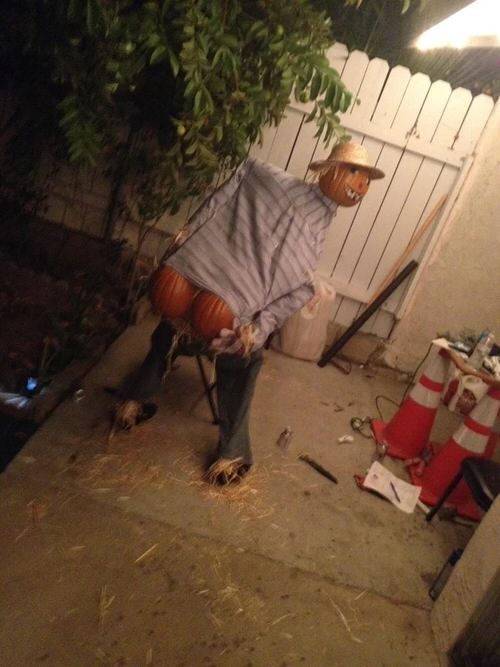 If you want to build a less creepy and more funny scarecrow, check out the Instructables.
Find out the list of DIY wire sculpture ideas for the garden here