Add sparkle and glam to your party decor by serving beverages in this cool dazzling DIY Gold Glitter Champagne Bottle!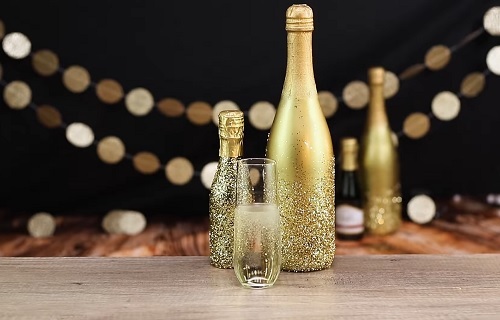 Check out this DIY Gold Glitter Champagne Bottle to make your party or special event more memorable. It's an excellent way to surprise your guests.
Here are some amazing DIY glitter champagne bottle ideas
---
DIY Gold Glitter Champagne Bottle
Pop the cork of this glammy champagne bottle to get everyone in the party mood. If you want to create one for yourself, follow the below instructions.
Supplies
Champagne Bottle
Gold Glitter
Spray Adhesive
Metallic Paint Spray
Acrylic Sealant Spray
Latex gloves
Face Mask
Knife
Instructions
1.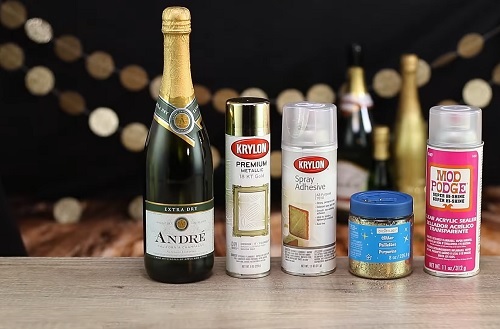 Grab all the required supplies. Before starting this project, make sure you are working in a well-ventilated area, such as the outdoors. Depending on the workspace, you can also use a large box or tarp to contain the mess.
2.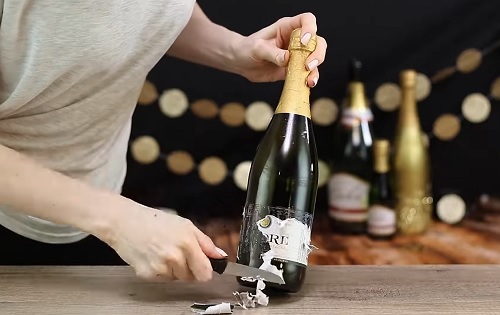 Next, remove the label from the champagne bottle using a knife or sharp object and wipe it with a clean cloth.
3.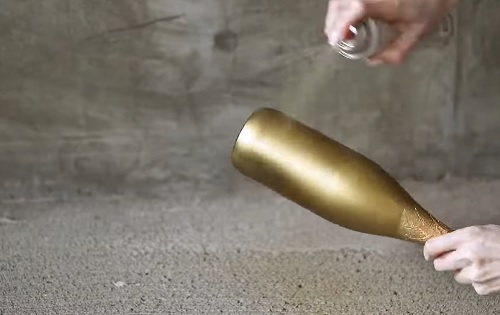 Before applying metallic spray paint, wear latex gloves and a face mask. Once it's done, hold the neck of your champagne, and begin spraying the metallic paint.
4.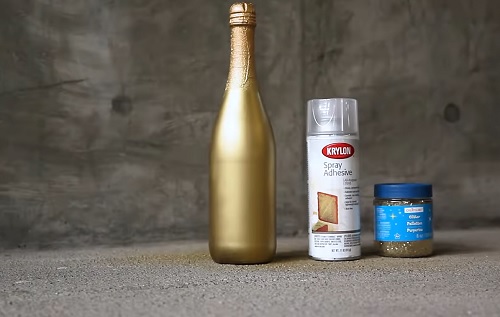 Next, apply a thick coat of spray adhesive all over the champagne bottle carefully.
5.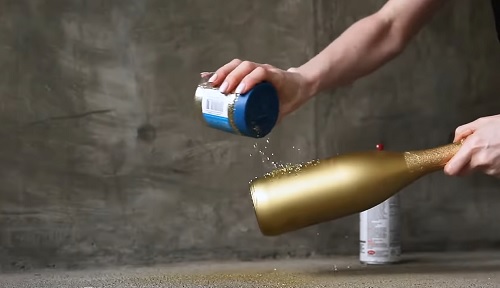 Immediately sprinkle lots of gold glitter on the champagne bottle. Tap off any excess. If you notice any bare spots, spray the area with adhesive and coat it again with glitter.
6.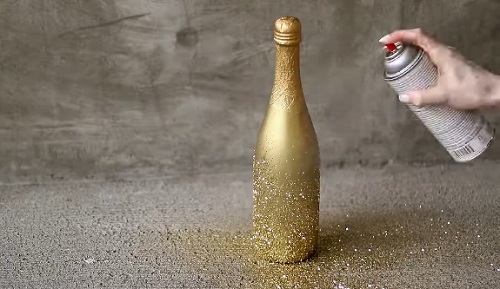 After that, spray a thick layer of acrylic sealant on the bottle to seal the glitter and paint. Let it dry overnight or at least 3-4 hours.
7.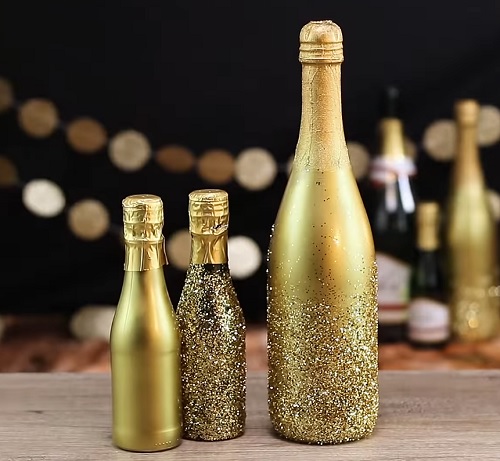 Once the drying period is over, your champagne bottle is ready to flaunt. Follow the same process and create glittery mini champagne bottles for added charm.
Find out the wine bottle ideas for the garden here