Find some clever DIY Indoor Water Garden Ideas displayed below for an incredible tropical show in the house!
If you want to appreciate the beauty of aquatic plants in your living space, check out this list of DIY Indoor Water Garden Ideas.
Here are some amazing indoor garden under stair ideas
---
DIY Indoor Water Garden Ideas
1. Water Garden DIY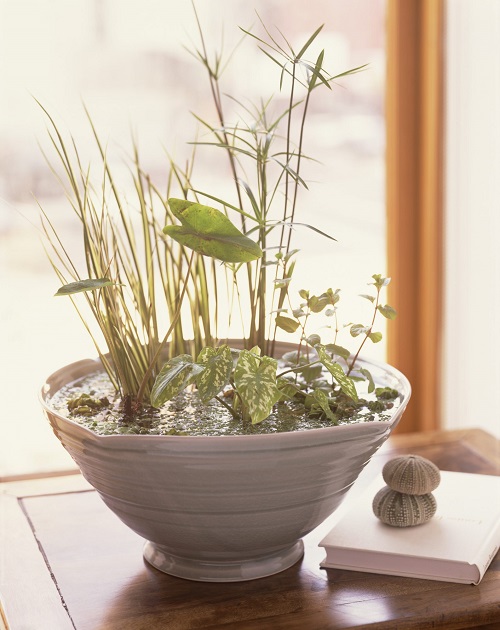 A beautiful alternative to classic houseplants, an indoor water garden is easy to make with a handful of supplies. Read more here.
2. DIY Aquascape + Indoor Water Garden
Check out this video tutorial to create a stunning aquascape and a small aquatic garden for indoors.
3. Under $20 Indoor Water Garden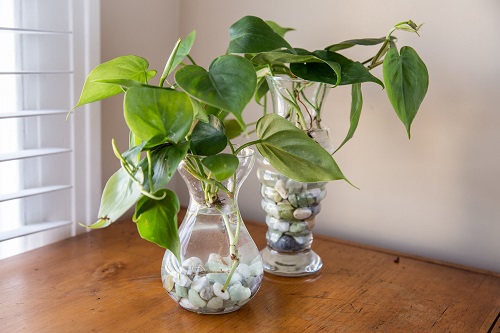 Learn to create an indoor aquatic garden for under $20 using this step-by-step tutorial. You never need to worry about over or under-watering your plants.
4. Indoor Water Garden Aquarium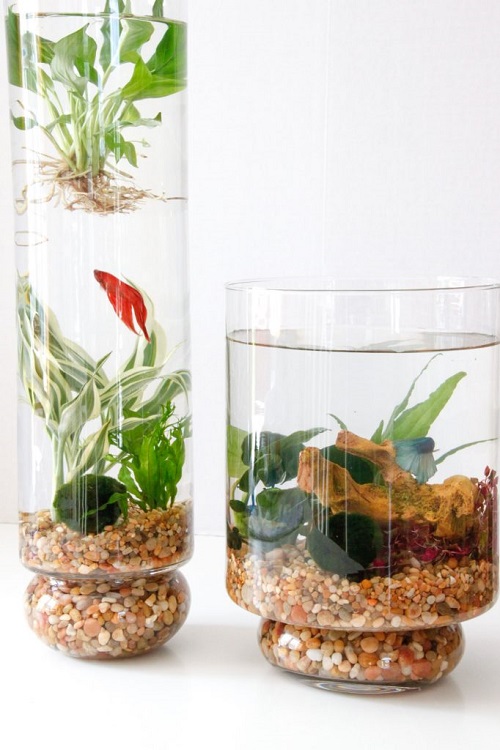 To recreate this beautiful water garden aquarium, all you need are stones, a glass jar, aquatic plants, water, and fish. The details are here.
5. Windowsill Herb Water Garden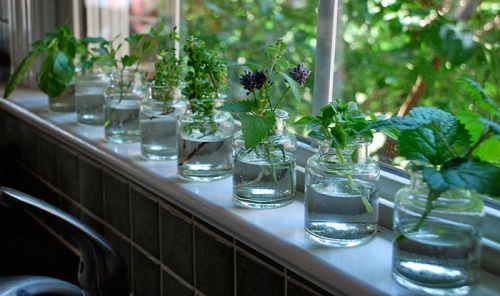 A windowsill herb water garden not only provides a beautiful sight to behold but also offers a fresh supply of greens all year round. Learn more here.
6. Water Garden in Glass Jar and Bowl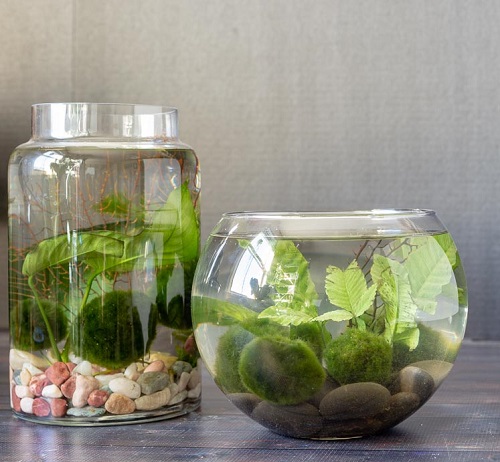 Creating an indoor aquatic garden is a fun project you can complete in an hour. Hop to this article to know more.
7. Simple Indoor Water Garden DIY
Give your home an eye-catching conversation piece by creating this adorable water garden. Get the instructions here.
8. Sand & Water Garden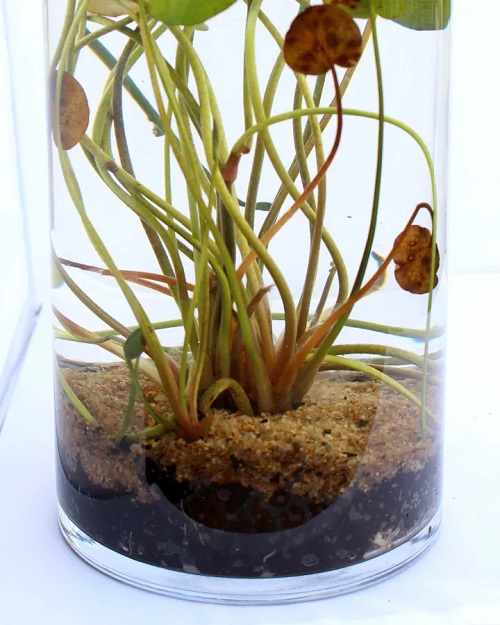 Follow this article to set up your own small underwater landscape in a jar. It's one of the best DIY indoor water garden ideas on this list.
9. Indoor Water Plant DIY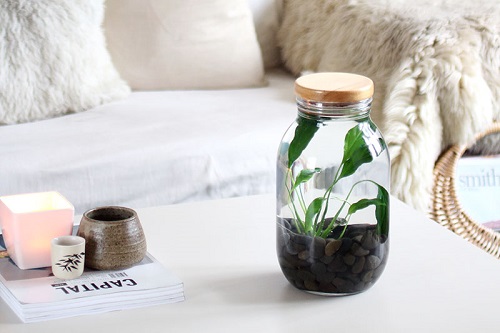 An old jar, water, some stones/pebbles, and an aquatic plant are enough to start your indoor aquatic garden. The details are here.
10. DIY Bottle Water Garden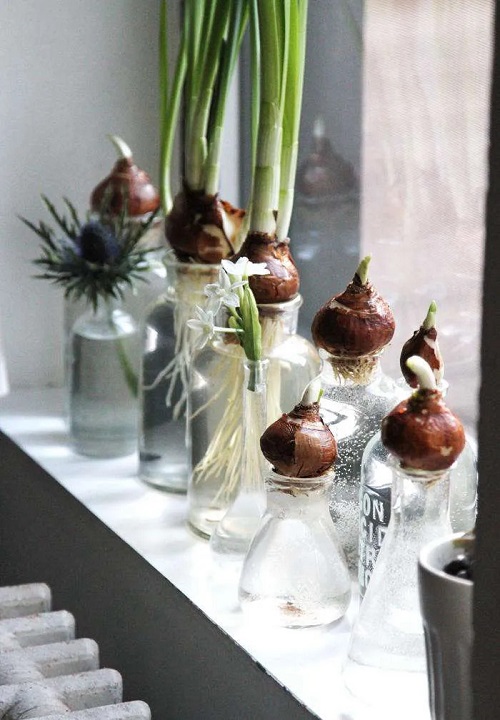 If you have old bottles, turn them into a water garden by growing paperwhite bulbs. Learn more here.
11. Water Garden in a Cup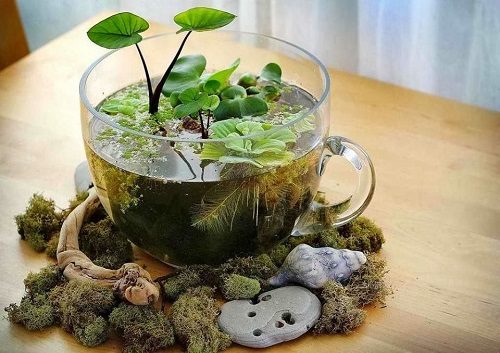 To mimic this adorable tabletop aquatic garden feature, you only need water plants, assorted rocks, potting soil, charcoal bits, water, and a glass tea cup.
12. Bare Rooted Anthurium in Water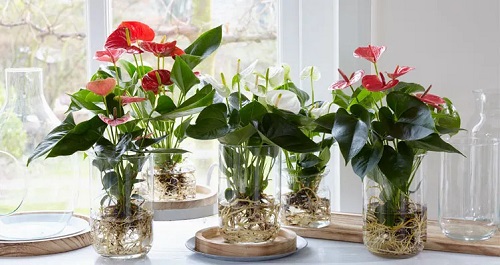 Grow bare rooted anthuriums in glass jars to create an eye-catching water garden for your living area.
13. Table Top Water Garden Pond
Amp up the aesthetic appeal of your apartment with this tabletop water garden pond. It's a beginner-friendly project.
14. Planted Vase Aquarium!
Copy this beautiful planted vase aquarium idea featuring fish, aquatic plants, a large tank, sand, and black lava rock.
15. Indoor Tabletop Water Garden
Make this lovely water garden with readily available plants and stones. It looks so good on the tabletop and makes an excellent centerpiece.
Have a look at some fantastic heart-shaped leaf plants here
16. Indoor Water Garden From Recycled Materials
Find out the easiest way of making a water garden from recycled materials in this detailed video.
17. Chic Indoor Water Garden DIY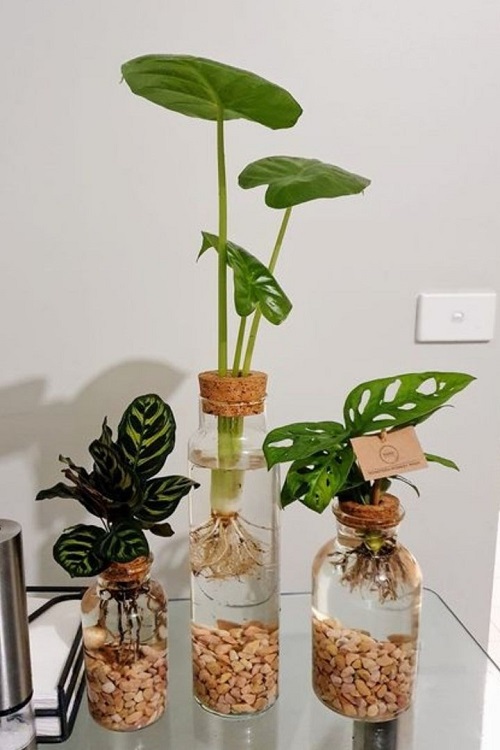 This water garden is a simple way to add a dash of greenery to the windowsill or coffee table. The DIY is here.
18. Easy Water Garden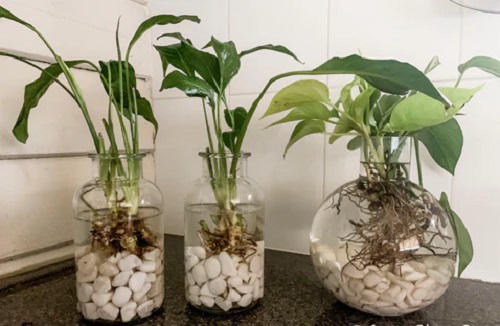 Here's another low-maintenance indoor water garden idea that is inexpensive and easy to make.
19. Water Garden With Aquarium Stones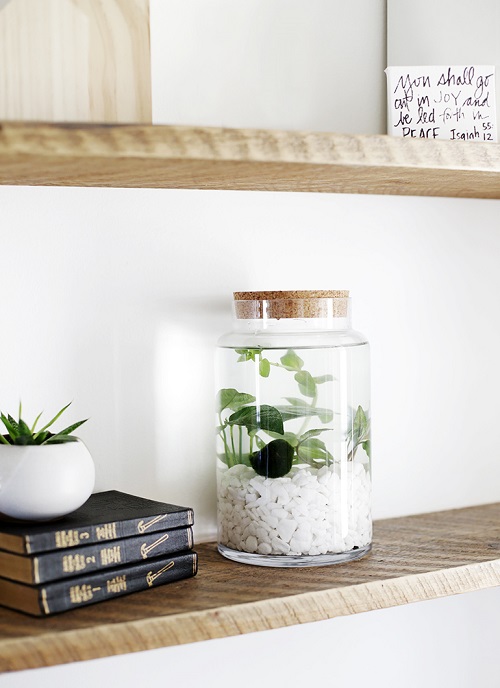 Make your dull mantel or coffee table more interesting by introducing an aquatic garden. Read more here.
20. DIY Indoor Pond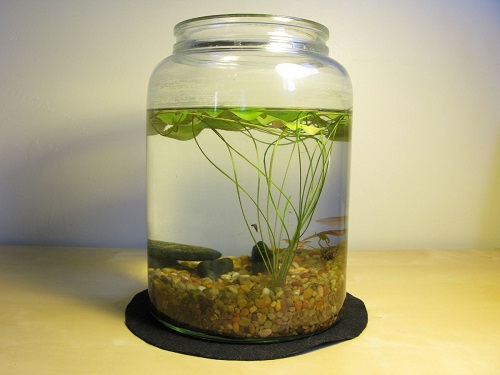 This blog post has all the necessary steps to create a miniature aquatic garden. It's one of the most amazing DIY indoor water garden ideas.
Here are some indoor greenhouse ideas for apartment gardens