Check out these creative DIY Smokeless Fire Pit Ideas, and don't let the smoke ruin your outdoor hangouts!
There's nothing quite like sitting around a warm, flickering fire pit on a cool evening. However, the experience can be quickly ruined when the smoke fills the air and stings your eyes. Fortunately, with these DIY Smokeless Fire Pit Ideas, you can enjoy the ambiance of a flickering fire without the unpleasant smoke.
Check out the best campfire craft ideas here
---
DIY Smokeless Fire Pit Ideas
1. DIY Solo Stove Smokeless Fire Pit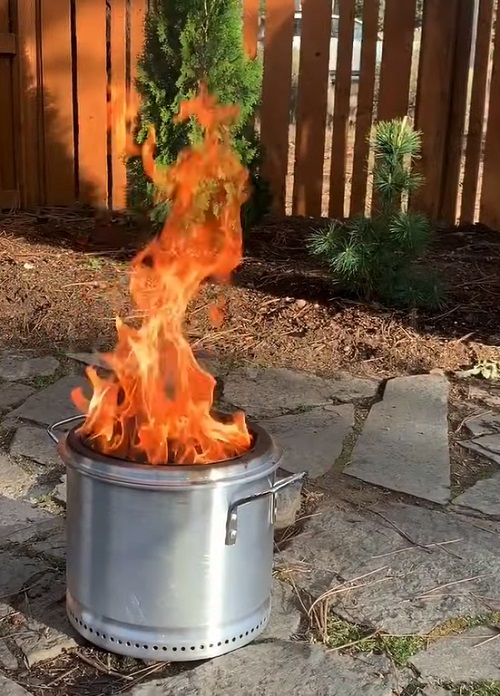 For this project, you'll need a stainless steel stock pot, tape, drill, aluminum pot, drill, nail, and a bit of patience.
2. $5 Mini Smokeless Solo Stove Fire Pit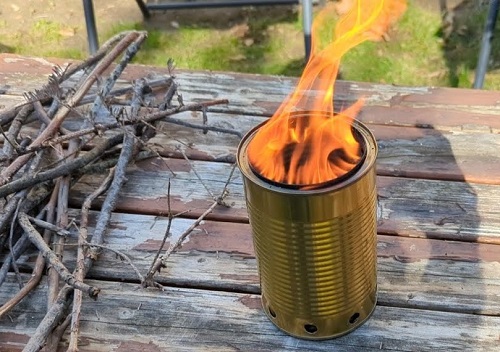 To recreate this camping-friendly, portable fire pit, you only need tin cans. Yes, you read it right! Check out this video for the tutorial.
3. Easy No-Weld Smokeless Fire Pit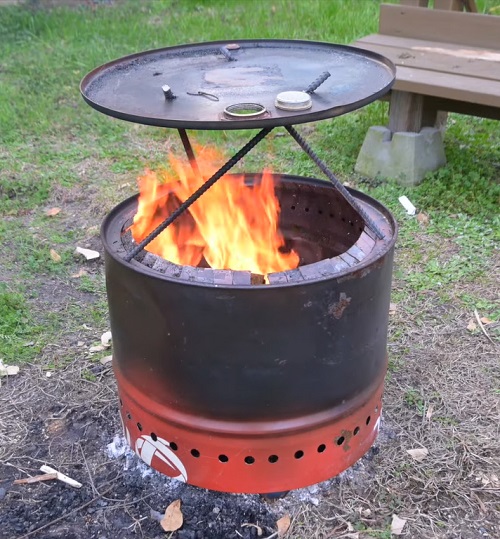 Learn how to make a smoke-free fire pit out of a single barrel and other supplies in this visual tutorial.
4. Concrete Smoke-Free Fire Pit With Vortex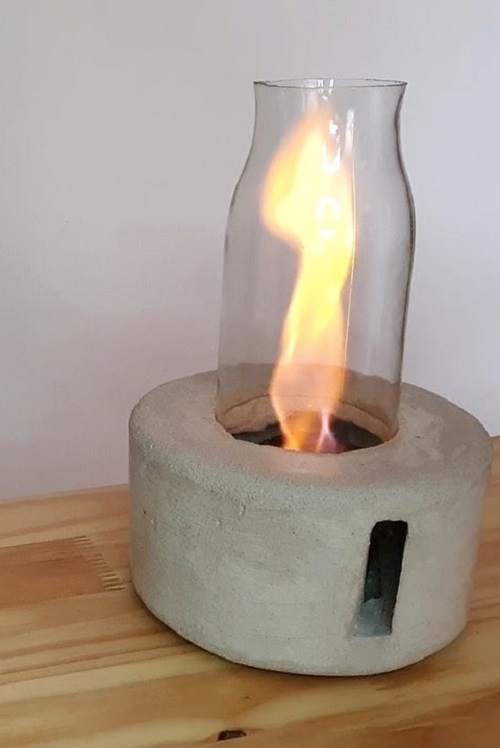 Featuring a cool tornado effect, this concrete fire pit is an excellent decor piece for a coffee table, mantel, and dining table.
5. Cheap Large Smokeless Fire Pit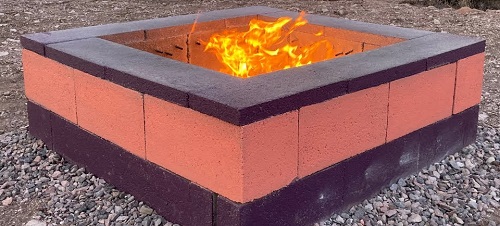 Want to build a smoke-free fire pit for under $100? Hop to this YouTube video from the Arizona Adam!
6. DIY Smoke-Free Stone Fire Pit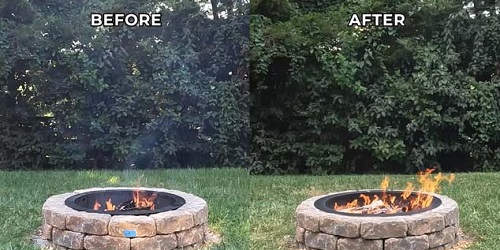 Convert your regular stone fire pit into a smokeless one with this easy-to-follow tutorial. This article also features the building process of a stone fire pit if you don't have one.
Check out the best DIY stepping-stone ideas for garden here
7. Easy Smokeless Backyard Fire Pit DIY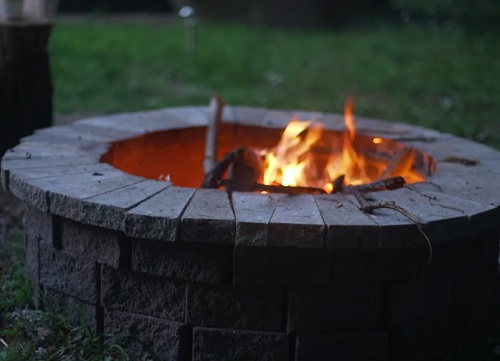 Created out of galvanized steel ring and bricks, this smokeless fire pit is an excellent addition to the backyard.
8. Modern Minimalist Smoke-Free Fire Pit Idea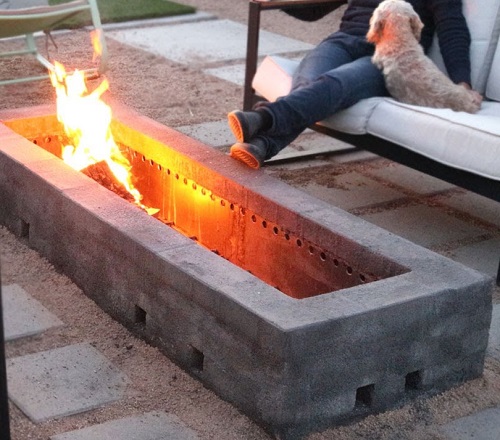 Upgrade your patio with this contemporary smoke-free fire pit that is both stylish and practical, perfect for year-round use.
9. DIY Rustic Smokeless Fire Pit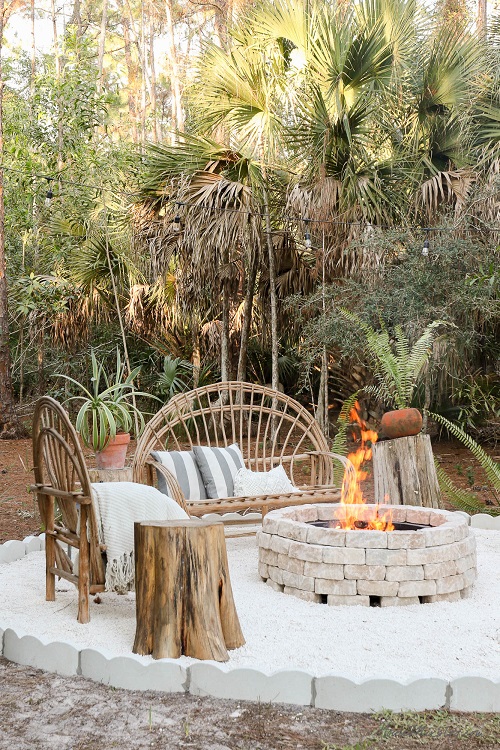 Filled with rustic vibes, this smokeless fire pit blends seamlessly into any outdoor setting. The DIY is here.
10. Smokeless Metal Trash Can Fire Pit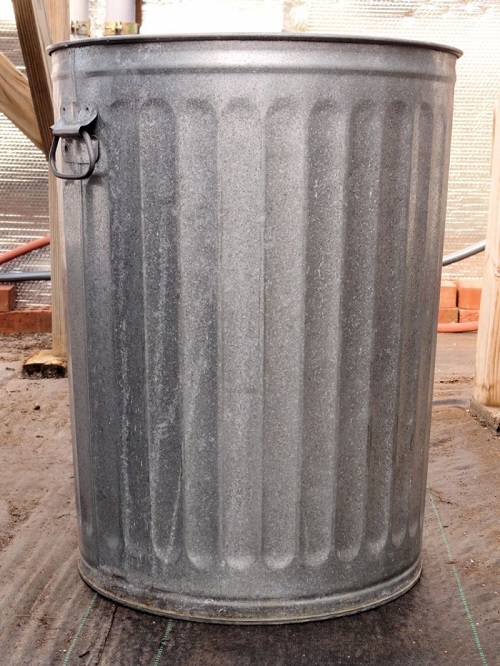 Do you have an old trash can? Repurpose it into a nifty outdoor fireplace using this step-by-step article.
11. Super Cool Smokeless Compass Fire Pit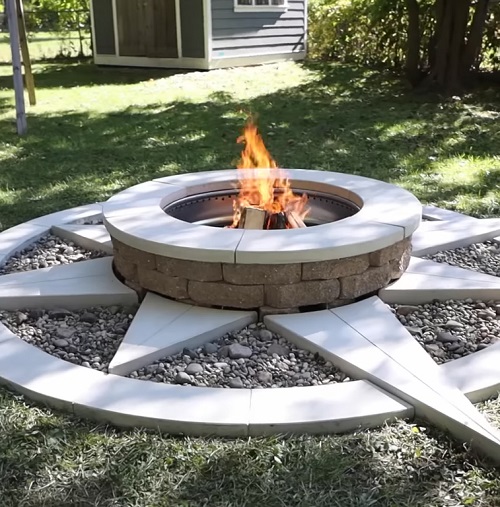 Create a stunning focal point in your backyard with this super cool smokeless compass fire pit. The instructions are here.
12. $10 Indoor Smokeless Fire Pit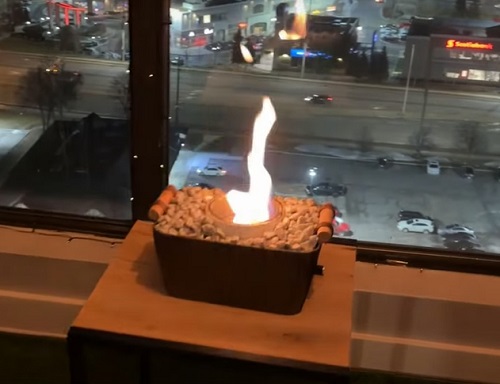 Looking for a unique table centerpiece for your next gathering? Try this mini smokeless fire pit. This project only needs $10 and 10 minutes.
---
Precautions During Smokeless Fire Pit Construction
Building a smokeless fire pit can be a great way to enjoy a fire without the inconvenience and health hazards of smoke. However, it is important to take certain precautions to ensure that your fire pit is safe and effective. Some of them are:
Choose a location for your fire pit that is far away from any buildings, trees, or other flammable materials. Avoid placing the fire pit under low-hanging branches or power lines.
Always use high-quality fire-resistant materials to construct your fire pit. Avoid materials that can easily catch fire or melt when exposed to heat.
Proper ventilation is critical to ensure that your fire pit burns efficiently and produces less smoke.
Check with your local authorities for any regulations or restrictions on building fire pits in your area.
Wearing safety gear such as gloves, safety glasses, and a face mask is recommended while constructing an outdoor fire pit.
Keep a safe distance between the fire pit and any seating areas to prevent accidents or injuries.
Build your fire pit on a non-combustible surface such as concrete or gravel to reduce the risk of fire spreading.
Here are the best dining room table centerpiece ideas