Check out these creative DIY Stepping Stone Ideas for the Garden and craft the most beautiful ones for your yard!
Whether you want a functional or decorative feature to amp up the curb appeal, these creative DIY Stepping Stone Ideas are for you. They will best suit your taste and garden specifics.
Have a look at some DIY garden stake ideas here
---
DIY Stepping Stone Ideas
1. Leaf-Shaped Stepping Stones DIY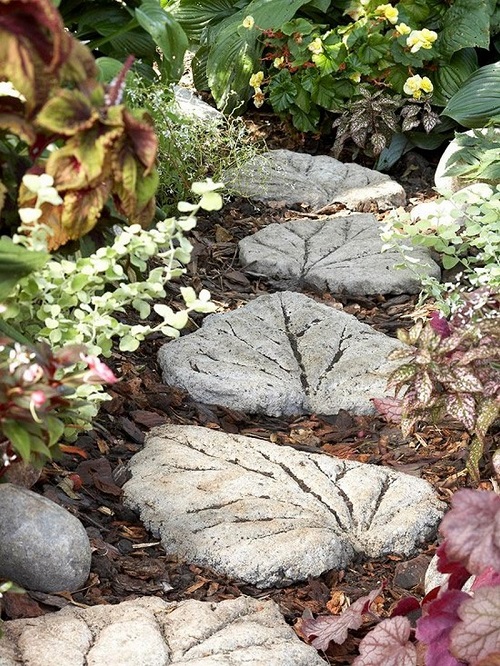 This stepping stone project lets you create a unique conversation piece for your garden. The details are here.
2. Stenciled Garden Stepping Stone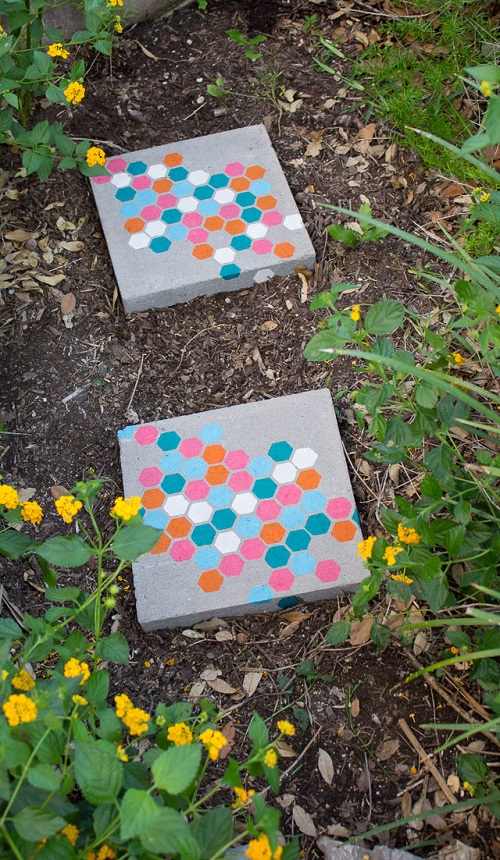 Copy these pretty honeycomb stenciled stepping stones to make your backyard visually appealing.
3. Doormat Engraved Stepping Stone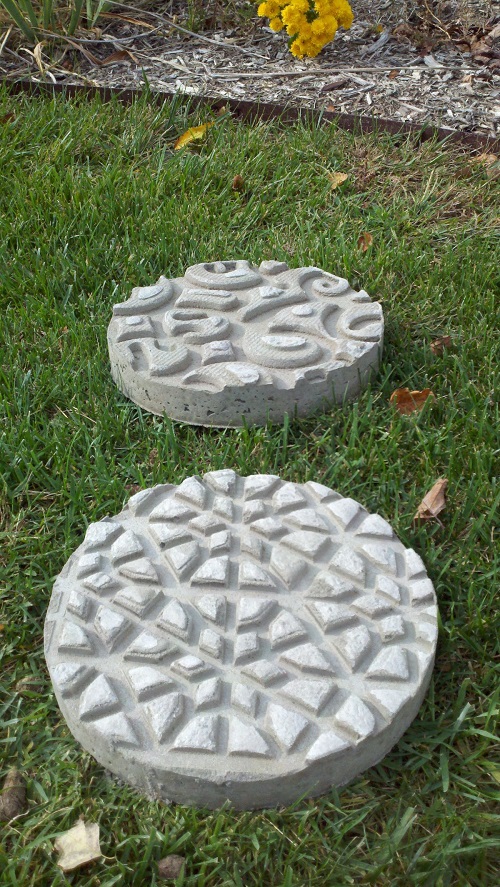 Gather concrete, cardboard tubing, rubber doormat, and a few other supplies to create this one. It's one of the best DIY stepping stone ideas on this list.
4. DIY Concrete Stepping Stones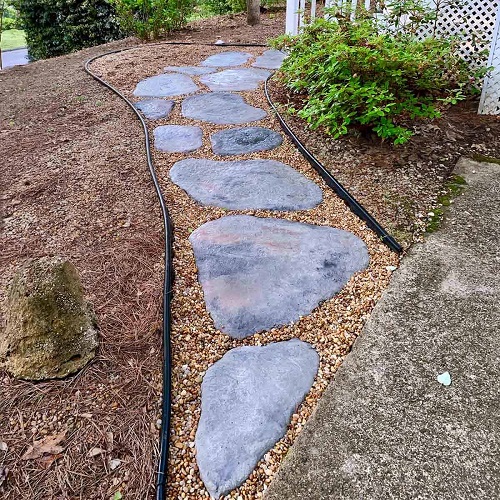 Use these natural-looking DIY concrete step stones to give your yard the much-needed charm. Read more here.
5. Marble Stepping Stone Idea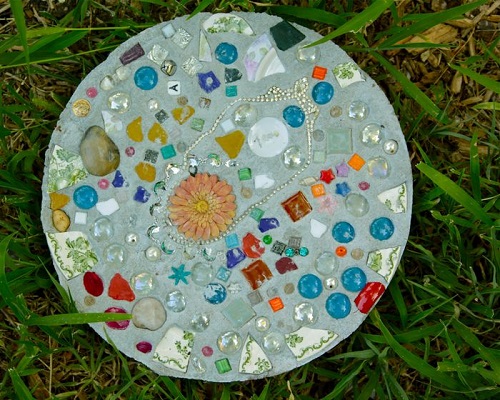 Follow this article to craft an adorable stepping stone out of marbles and concrete. It's a kid and beginner-friendly idea.
6. Personalized Garden Stepping Stone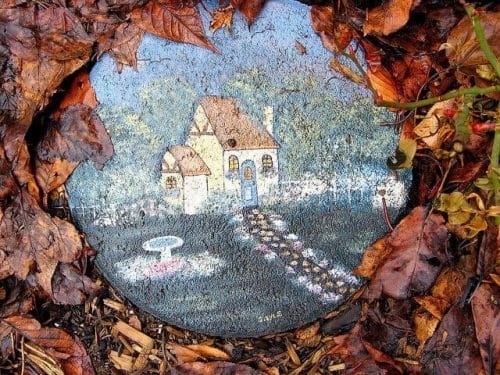 This personalized garden stepping stone is a great addition to any yard. Go through this blog to make one.
7. Floral Printed Stepping Stone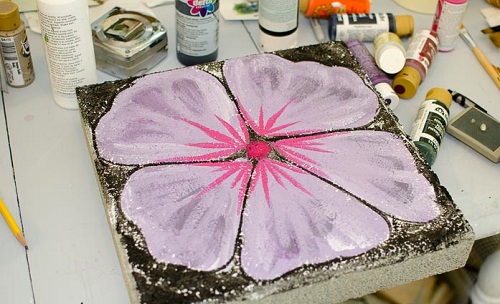 Paint flower art on the concrete paver to create a lovely stepping stone that will attract a lot of eyeballs.
8. Glass Mosaic Stepping Stone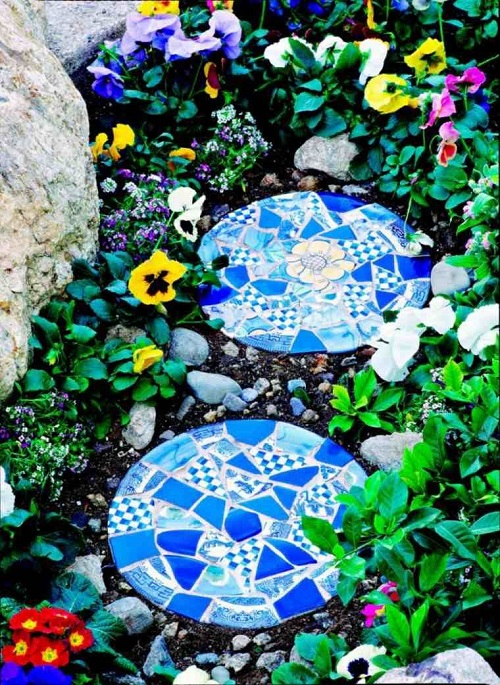 Add a pop of color to your landscape with these stunning and easy-to-make step stones decorated with mosaics.
9. DIY Sea Glass Stepping Stone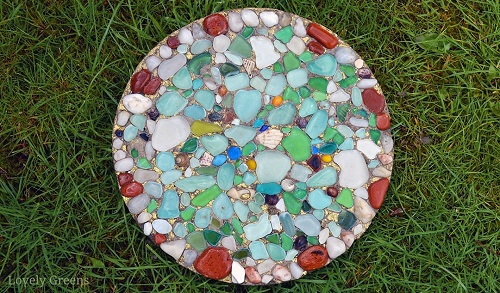 You can make sea glass stepping stones with a few materials, including cement, recycled mold, and beautiful sea glass. Click here for the instructions.
10. Broken China Dish Stepping Stone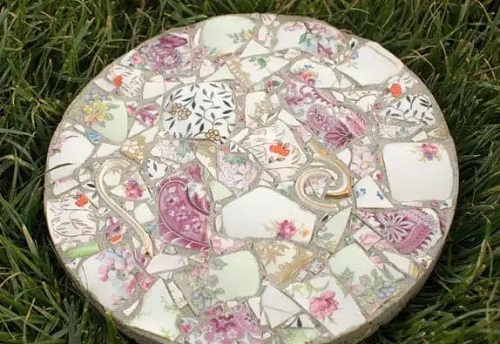 Create your own garden stones using broken china dishes, store-bought gems, rocks, and more. They're the perfect way to decorate the backyard.
11. DIY Garden Stepping Stone Idea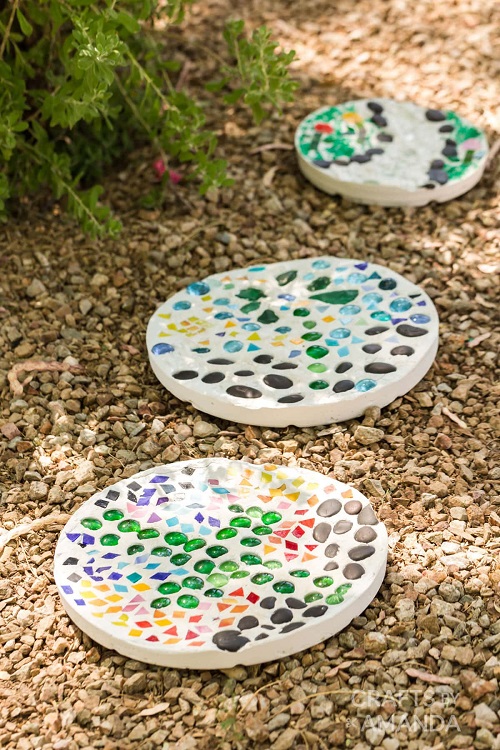 This garden step-stone idea is an excellent focal point for outdoor areas that need a little love or personalization.
12. Hopscotch Stepping Stones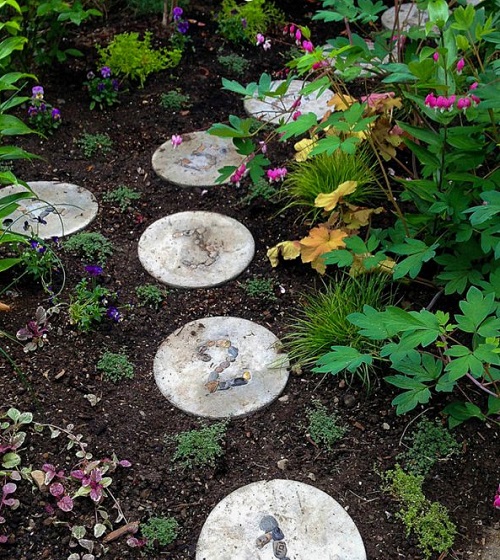 A perfect fun element for the play garden, these hopscotch stepping stones are engaging for children and aesthetically pleasing for grown-ups.
13. Keepsake Footprint Stepping Stone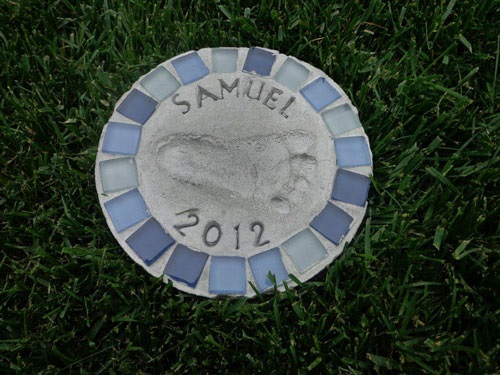 Besides an amazing garden decor piece, this footprint stepping stone lets you preserve your kiddo's tiny little footprints.
14. Homemade Heart-Shaped Stepping Stone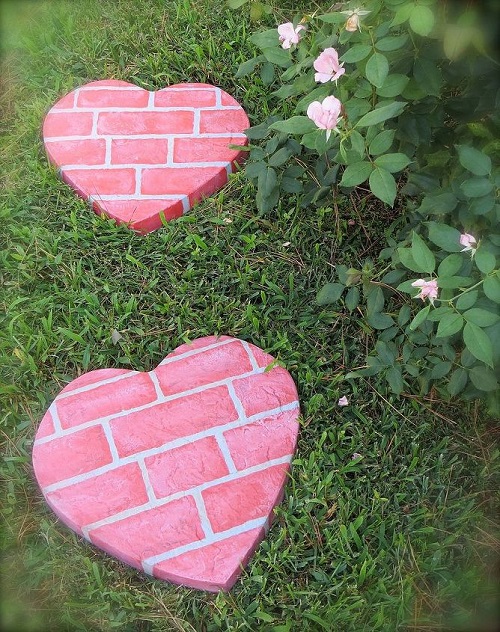 Spread romantic vibes outdoors by making these heart-shaped garden step-stones. The tutorial is here.
Here are some heart-shaped leaf plants to grow indoors
15. Salt Dough Stepping Stone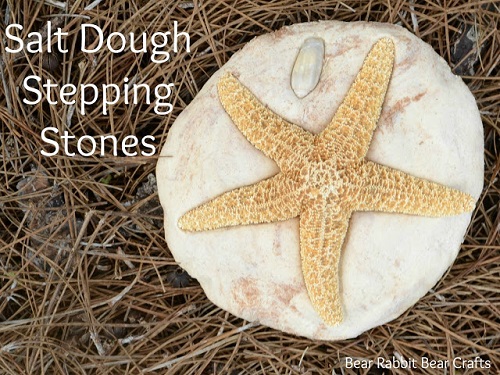 You only need flour, salt, water, paint, shells or stones, and aluminum foil to make this peculiar salt dough stepping stone.
16. Make Stepping Stone From Cake Pan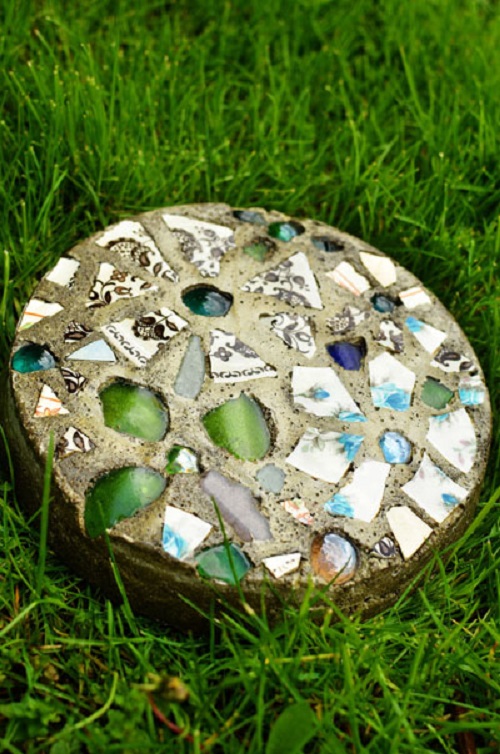 You don't need a fancy mold to make garden stepping stones; all you need is a non-stick cake pan and this tutorial.
17. Kid Friendly DIY Concrete Stones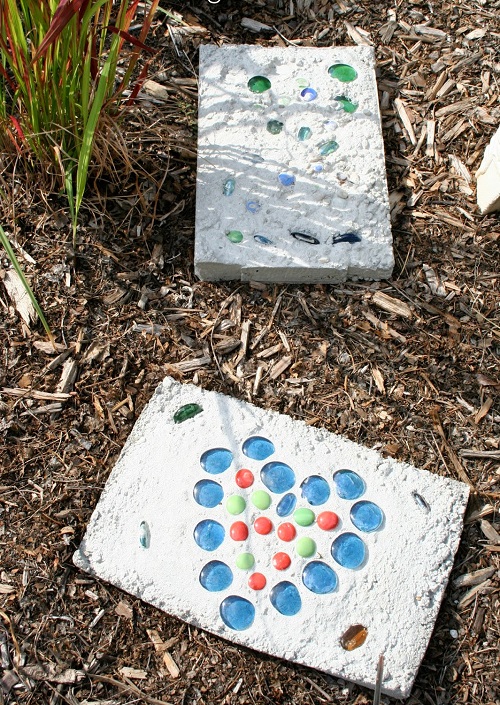 To spend quality time with your kids, include them in this concrete stepping stone project. Here's the step-by-step tutorial.
18. DIY Custom Stepping Stones Idea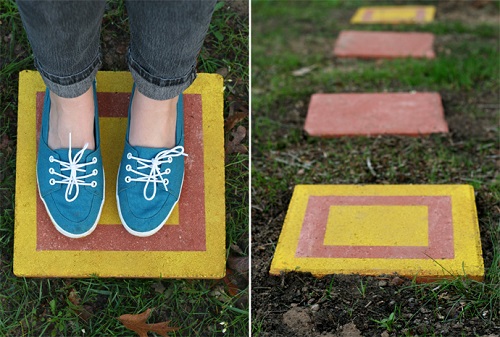 Check out this super simple and inexpensive custom step-stone project for all the yard lovers on a budget.
19. Decorative Garden Stepping Stone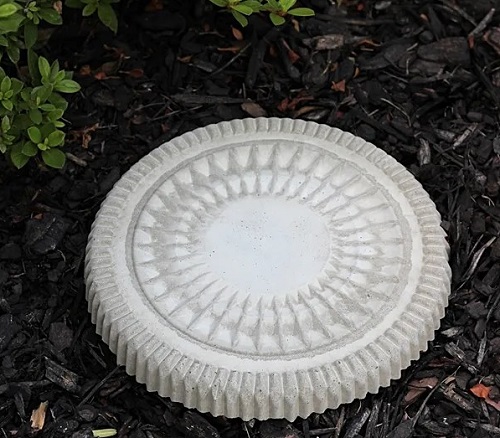 Spruce up the look and feel of your yard with this decorative stepping stone. Hop to this article to learn more.
20. Stained Glass Cobbles Stepping Stone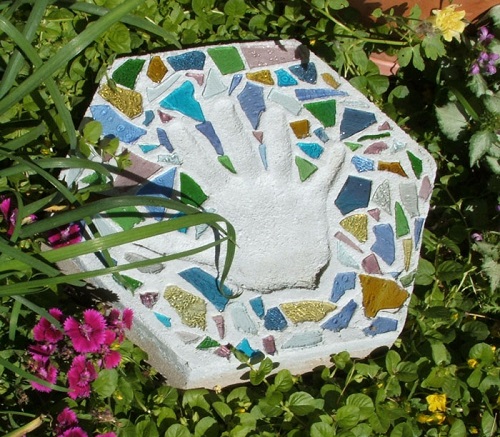 This mosaic stepping stone is not only easy-to-make but also last a very long time. Click here to know more.
21. Hypertufa Stepping Stones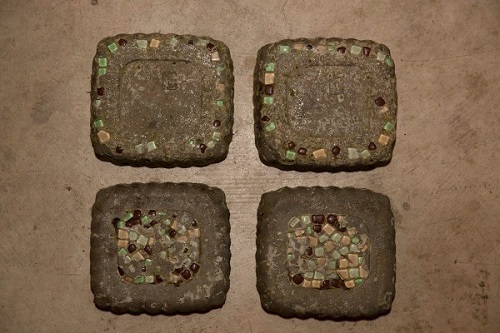 Reuse clam shells "To-Go" containers as molds to create lovely stepping stones for your landscape. Read the details here.
22. Cedar Stepping Stones DIY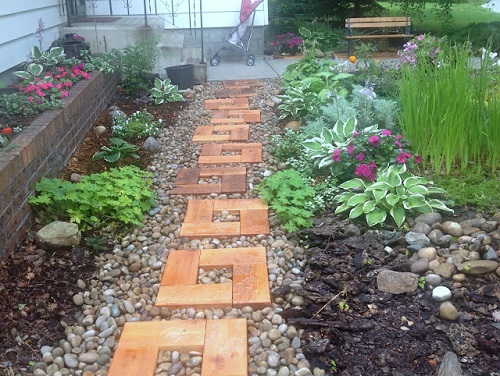 To make chic wooden stepping stones like these, check out this quick and easy tutorial.
23. Easy & Cheap Stepping Stones DIY
Do you know a garden stepping stone can be created for only $2? If not, then watch this YouTube video.
24. Lace-like Stepping Stones
Show off your creativity by enhancing the aesthetic appeal of your yard with these lace-like step-stones.
25. DIY Faux Grass Decorative Stepping Stones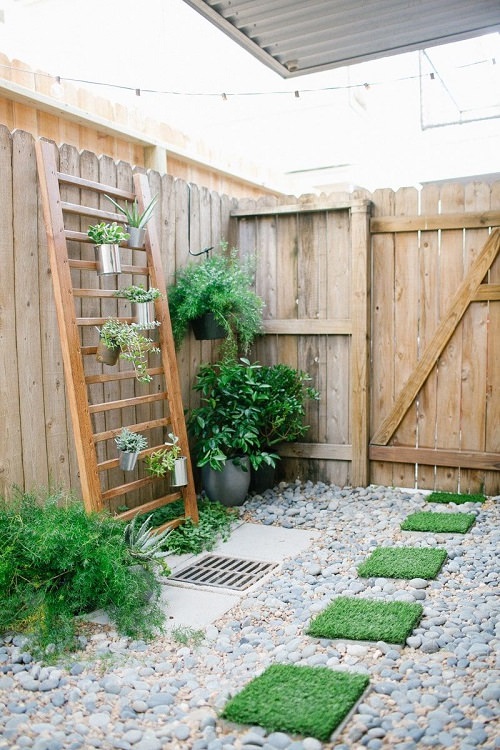 With these DIY decorative stepping garden stones, bring a little color, personality, and charm to your back patio.
26. Pillow-Shaped Garden Stepping Stones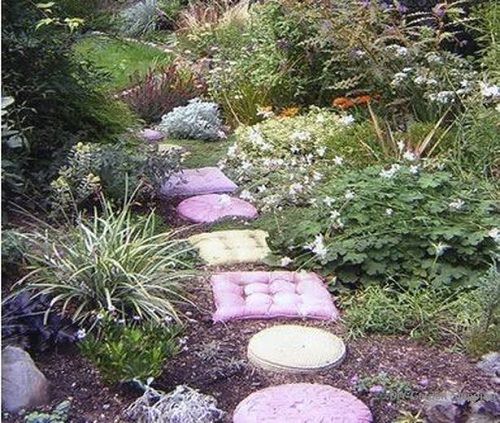 No, they're not cushions, though they certainly look like it. These are concrete paving or decorating stones, and they can stay outdoors year-round.
27. Leaf Print Stepping Stone Idea
Leaf print stepping stones can be made in an afternoon and cost less than $2 each, making them a thrifty yet beautiful garden DIY project.
28. Unique Dog Paws Stepping Stones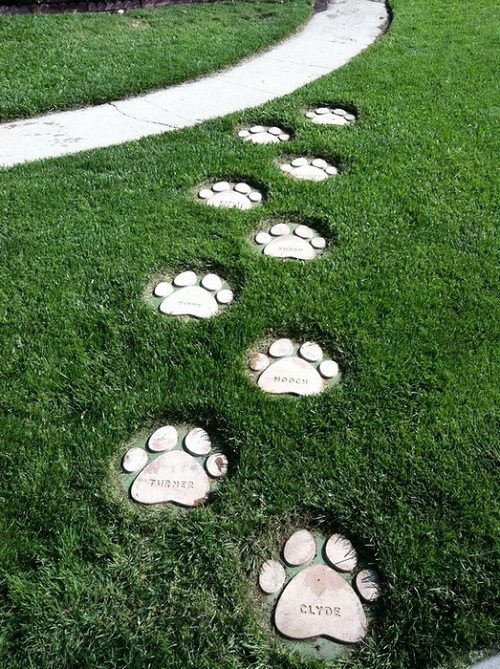 Give your yard an interesting look by making these cool and unique garden stones. Dog parents will definitely love this project.
29. Button Stepping Stones DIY
Look at this video and complete your garden decor with these unusual button-shaped stepping stones.
30. DIY Flagstone Stepping Stone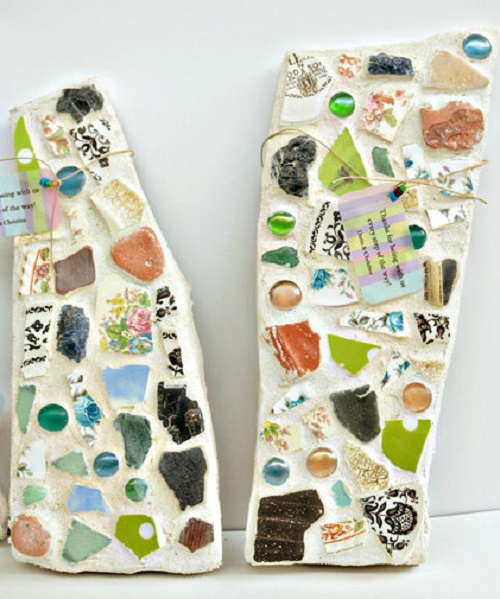 Perfect as an everyday garden and home decor, these mosaic stepping stones made from flagstone give an artistic touch. The details are here.
31. Flower Pot Stepping Stone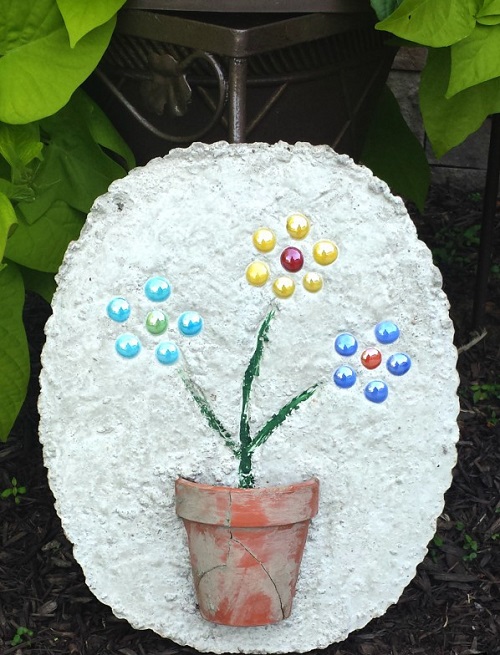 This flower pot stepping stone is the perfect DIY gift for any special occasion. Get the how-to here.
Find out some stunning DIY flower pot ideas here