Detox tea is an excellent supplement for your body to function in a better way. But Does Detox Tea Make You Poop? Keep reading to find out more!
Detox tea cleanses and detoxifies the body. For this reason, if you're wondering, Does Detox Tea Make You Poop? Let's find the answer below.
Here are some benefits of java tea
---
What is Detox Tea?
Tea is one of the most consumed beverages after water. It eliminates toxins from the body. Detox tea contains ingredients that help to expel the oxidants present in different organs, such as the liver, intestines, and kidneys. These organs are more prone to come in contact with toxins.
---
Does Detox Tea Make You Poop?
Detox tea contains laxatives that are used to treat constipation. Senna is one of the popular laxatives present in detox teas. So the answer to the above question is that detox tea does make you poop.
Extracts of senna have been reported to stimulate the peristalsis of the colon and alter colonic absorption and secretion. This results in fluid accumulation and expulsion.
---
DIY Detox Tea Recipes
1. Summer Herbal Detox Tea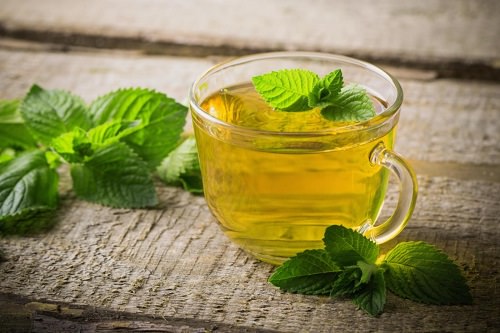 Supplies
1 Teaspoon of Fennel Seeds
Basil (dry or fresh)
Mint (dry or fresh)
1/4 Teaspoon of Jaggery Powder
One Clove
A Pinch of Cinnamon
Sieve
Instructions
Boil one cup of water in a pan and add the above ingredients.
Once it starts to boil, turn off the flame and cover the utensil with a lid. Let it infuse for a few minutes.
Strain the tea and consume it warm.
Consume it once daily, post-meal, or between meals for 2 to 3 months.
Benefits
Fennel seeds purify your blood and reduce water retention and inflammation.
Basil or Tulsi has the power to combat common flu, such as headaches and fever.
Mint contains high amounts of antioxidants such as chlorogenic acid, which soothes your stomach.
2. Basil-Ginger Detox Tea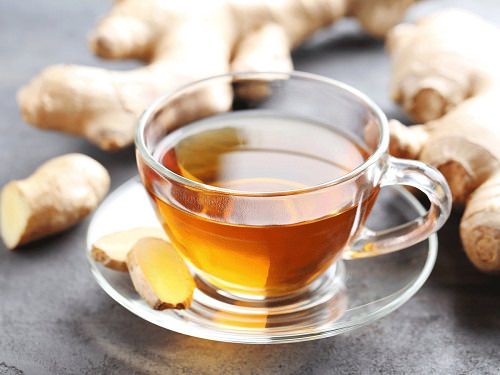 Supplies
A Handful of Holy Basil leaves
Crushed ginger (1 inch)
Water
A Glass or Cup
A Pan
Instructions
Add water to a pan and bring it to a boil.
Now add basil leaves and crushed ginger to it.
Cover the pan with a lid and let it boil for 10 minutes.
Strain the tea into a glass or cup and drink it warm.
Drink this detox tea every morning on an empty stomach.
Benefits
Basil contains antibacterial properties and promotes healthy liver function.
Ginger is known for its anti-inflammatory properties and boosts immunity.
3. Homemade Lemon Ginger Turmeric Detox Tea Recipe

Supplies
4-5 Cups of Water
1 Teaspoon of Grated Ginger
1-2 Cinnamon Sticks
1/2 Teaspoon of Ground Turmeric
Fresh Lemon Juice
Large Pot
Instructions
Add water, ginger, cinnamon sticks, and turmeric to a large pot. Put it on the stove and let the ingredients simmer for 10-15 minutes.
After that, remove the pot, let the liquid cool, and strain it with a sieve.
This recipe makes a concentrated detox tea. Keep it in a glass container in the fridge.
When you want to take a sip of this tea, combine a tablespoon of this concentrated beverage, a few drops of lemon juice, and 1/4 cup of lukewarm water.
You can consume this drink either cold or warm.
Benefits
This detox tea contains turmeric, which supports the immune system.
4. Apple Cider Vinegar and Honey Detox Tea
Ingredients
1 Cup of Hot Water
1 Tablespoon of Apple Cider Vinegar (ACV)
1/2 Tablespoon of Lemon Juice
1/4 Teaspoon of Ground Cinnamon
A Pinch of Cayenne Pepper
1.5 Tablespoon of Honey
Instructions
Empty ACV, lemon juice, ground cinnamon, and cayenne pepper in a cup of hot water.
Use a spoon to stir all the ingredients.
Your homemade detox tea is ready. Sit on a chair and enjoy this delicious drink.
Benefits
Honey is an excellent antioxidant agent to reduce oxidative stress.
Cinnamon is loaded with anti-oxidant, anti-inflammatory, and anti-microbial activities.
5. Cranberry Detox Tea Recipe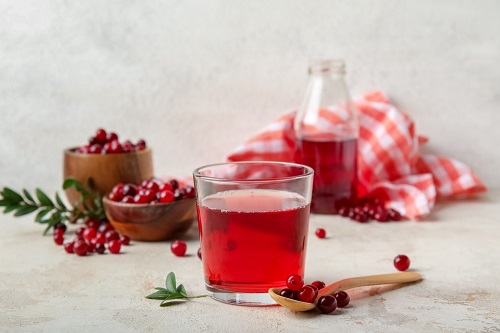 Supplies
A Cup of Fresh Cranberries
2-3 Cups of Water
A Large Sprig of Fresh Mint
Large Sauce Pot
Tea Strainer
Instructions
Pour all the ingredients into a large sauce pot and bring it to a boil.
When the cranberries pop, decant the liquid using a strainer and enjoy.
You can place the remaining detox tea in the fridge for later use.
Benefits
Cranberries improve digestive health and reduce several cardiometabolic risk factors.
Note- Regularly consuming laxatives leads to several problems, such as constipation, diarrhea, dehydration, and electrolyte abnormalities. For more information, check out this article.
Find out the sea moss tea recipe here