Discover these Easy DIY Side Table Ideas and Plans to add some functionality, a pop of color, and a touch of elegance to the space!
Nothing is more satisfying than building your own furniture. That's why check out these customized and easy-on-pocket DIY Side Table Ideas.
Have a look at the best DIY bedside table ideas here
---
Easy DIY Side Table Ideas and Plans
1. DIY Ombre Stump Side Table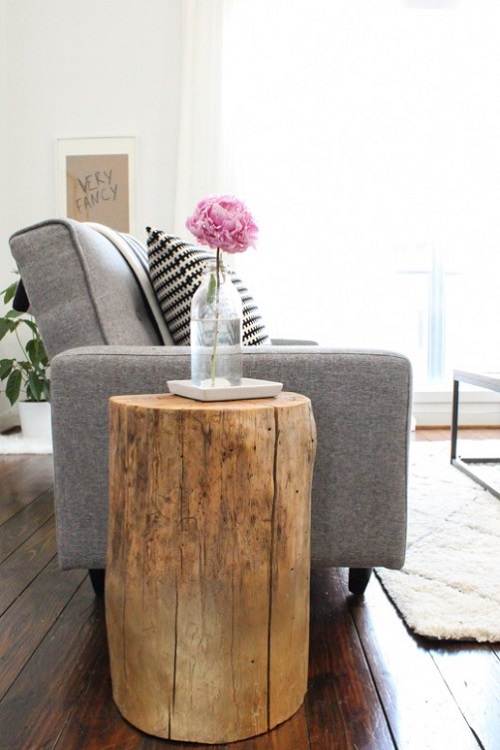 Give a new look to your living area by introducing this tree-stump side table. For detailed instructions, click here.
2. DIY Reclaimed Industrial Side Table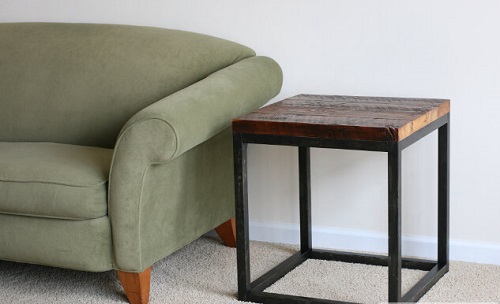 Add industrial charm to your abode with this side table made from reclaimed wood. The details are here.
3. Simple Side Table Idea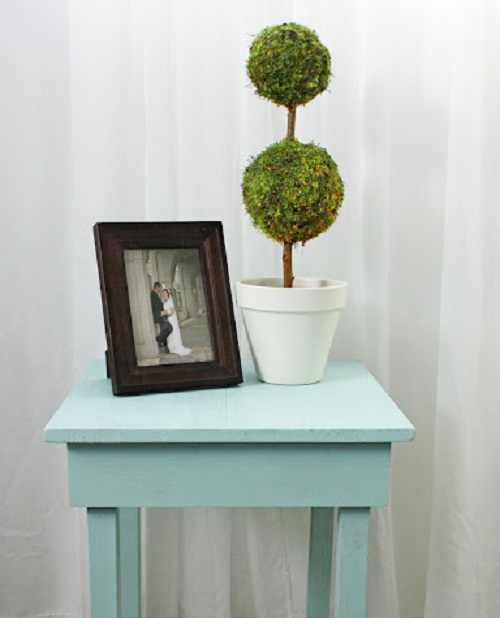 If you want a simple side table idea, consider checking out this project. It requires woodworking skills and patience.
4. DIY Record Side Table Ideas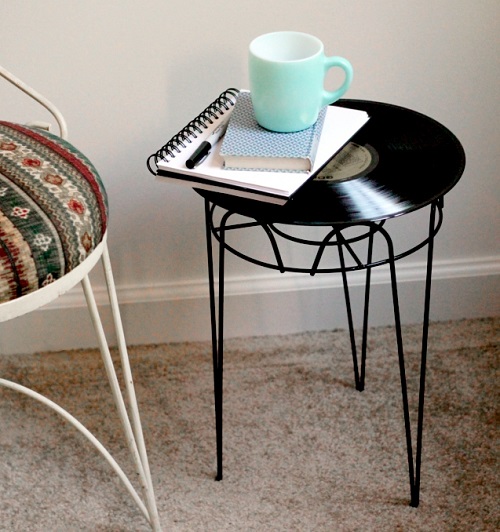 Combine an old vinyl record and a planter stand to create a display-worthy side table. Hop to this article for more info.
5. Unique Bedside Table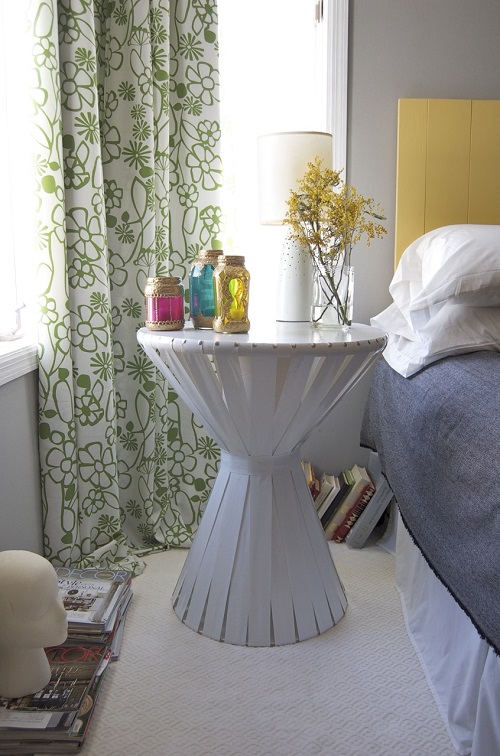 To give your bedroom more visual interest, create this unique table from cardboard, wooden tabletop, and shiny vinyl.
6. Old Door Turned Side Table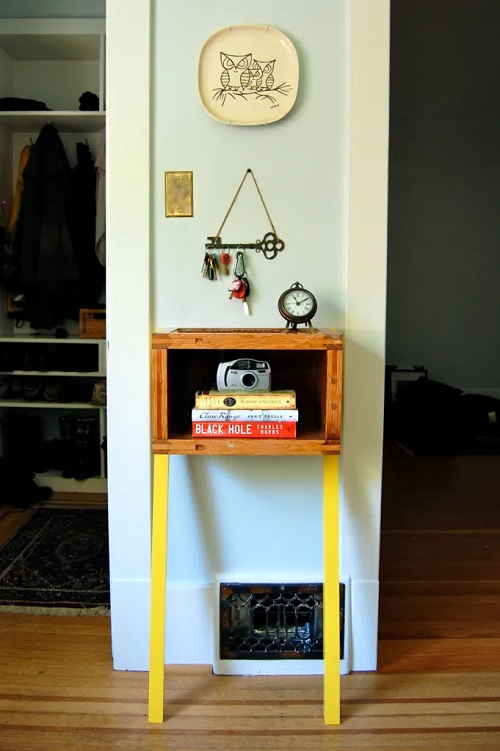 This DIYer turned an old door into an attractive furniture. It's one of the best DIY side table ideas.
7. Rustic Log Side Table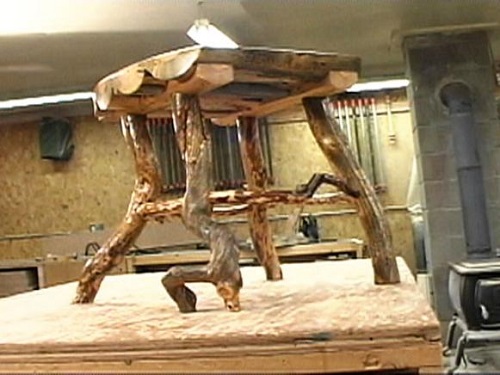 Copy this unique, rustic-looking side table from tree branches, logs, and a few other supplies. Click here to learn more.
8. DIY Wooden Slab Side Table With Hairpin Legs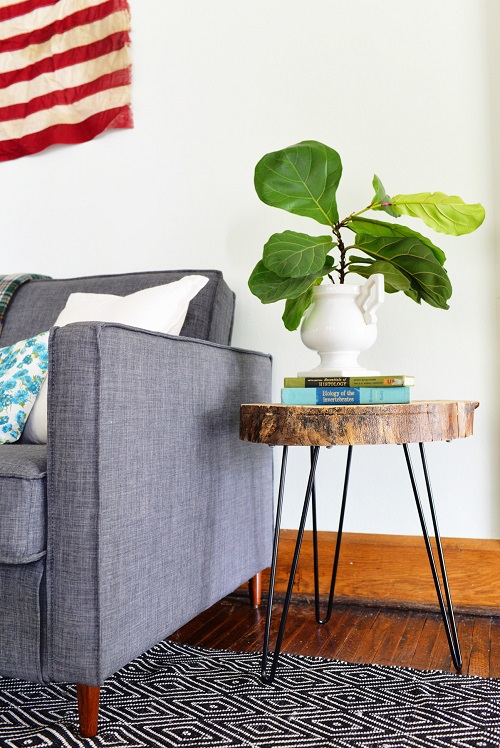 Featuring wooden slab and hairpin legs, this side table is a stylish addition to your living room or bedroom. The DIY is here.
9. Pallet Side Table Build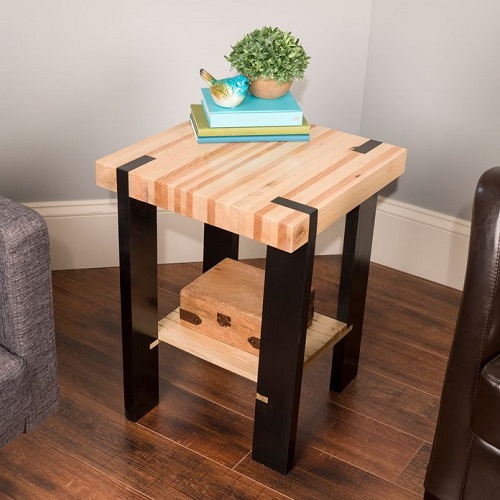 This stylish, modern side table made from pallet lumber is not only attractive but also a lesson in lumber preparation and simple joinery.
10. Round Outdoor Adirondack Side Table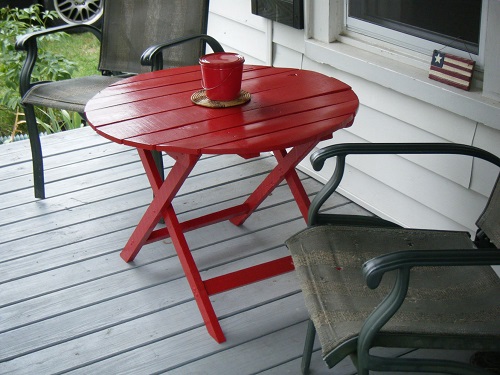 Check out this free plan to build a lightweight, round Adirondack side table.
11. Cute Little Pallet Side Table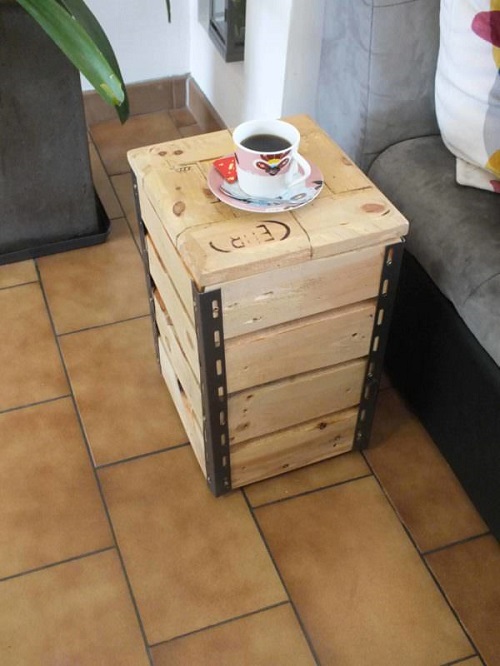 This modern side table has LED lighting and a USB charging port. To begin this project, grab all the required tools and supplies mentioned in this article.
12. Copper Tubing Side Table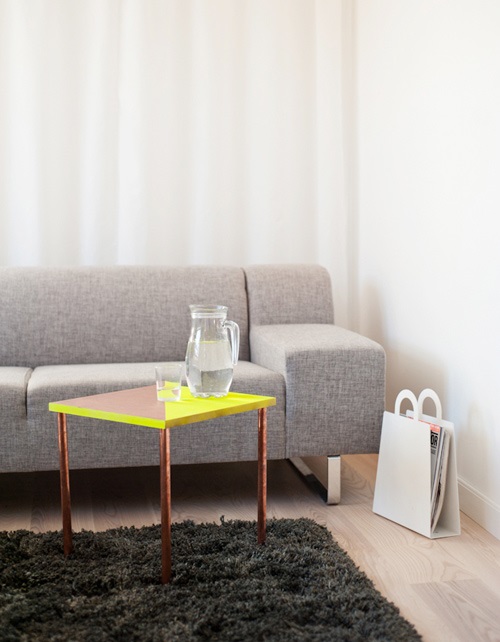 Highlighted by the copper legs, this side table is all you need to brighten up your home decor. Take inspiration from this article.
13. Side Table From Old Windows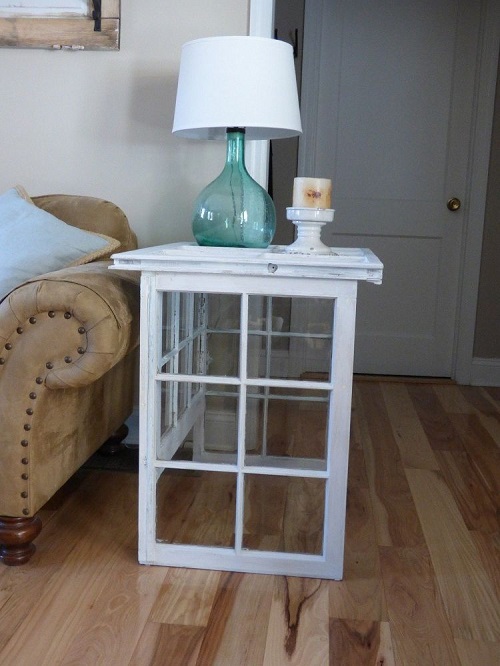 This blog post teaches how to turn old windows into shabby chic furniture. If you have old windows, this project costs next to nothing.
14. Acrylic Brass Side Table DIY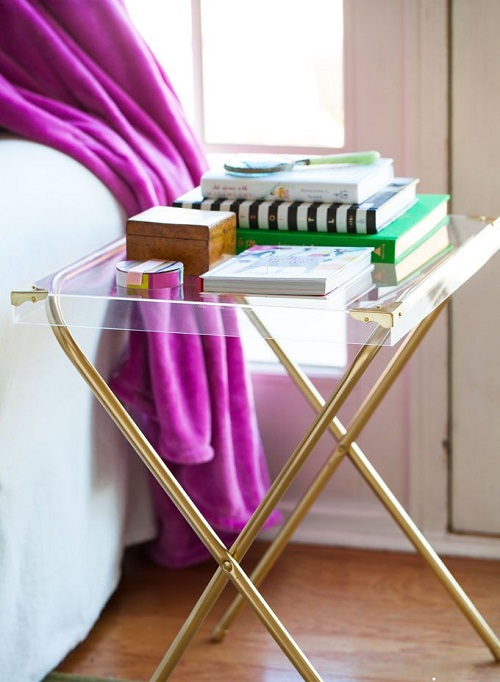 This idea uses an acrylic craft store frame and TV tray legs to get a stylish and affordable piece of furniture.
15. White Wooden Side Table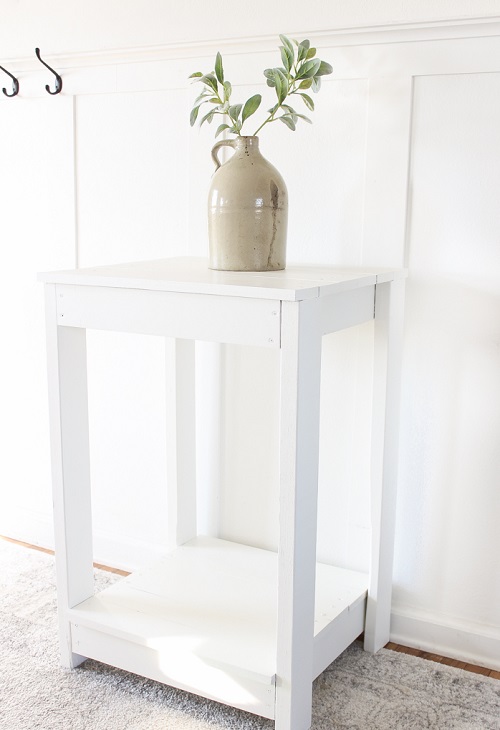 To recreate this gorgeous table, go through this easy-to-understand, step-by-step tutorial.
16. Farmhouse Side Table with Storage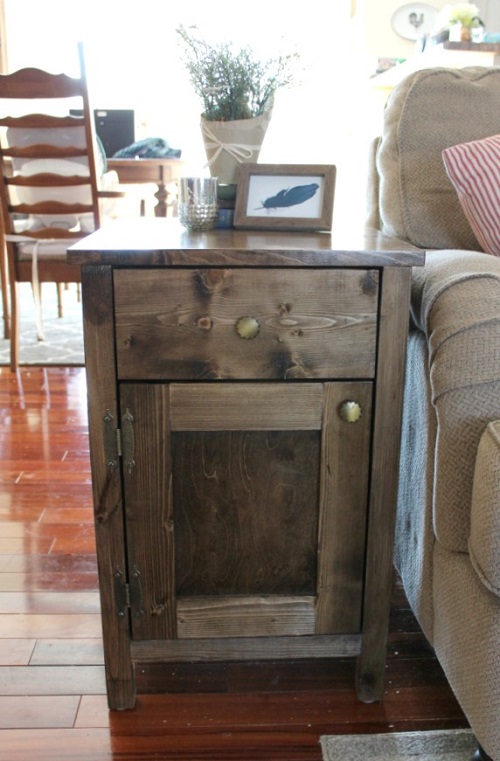 Doubles up as a cabinet to store diapers, this side table is loaded with farmhouse charm. Get the details here.
17. Concrete Paver Outdoor Side Table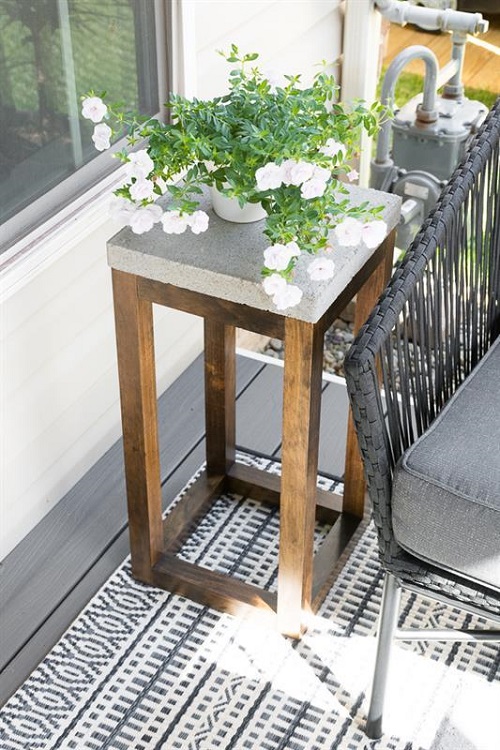 This sturdy furniture with a concrete top is a great way to add an industrial vibe outdoors. It's one of the most amazing DIY side table ideas.
Find out creative cement craft ideas for the garden here
18. Terrarium Side Table DIY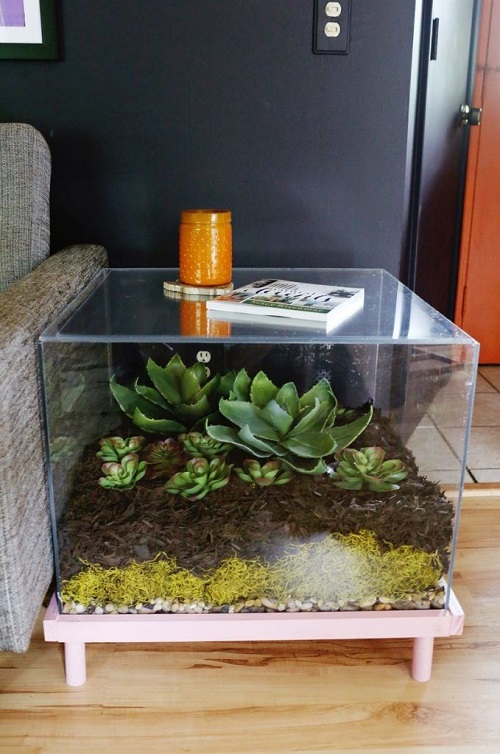 Build this peculiar terrarium table to fill your room with the beauty of mother nature. Learn more here.
19. Wire Basket Side Table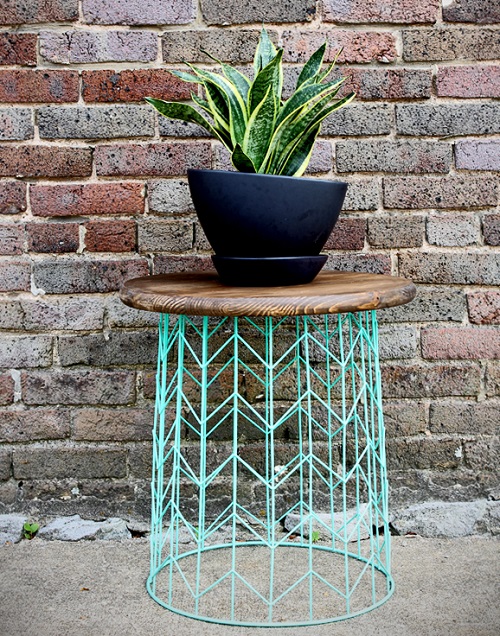 Made from a wire basket and wood, this project needs zero power tools and less than 30 minutes of hands-on work.
20. Curvy Side Table DIY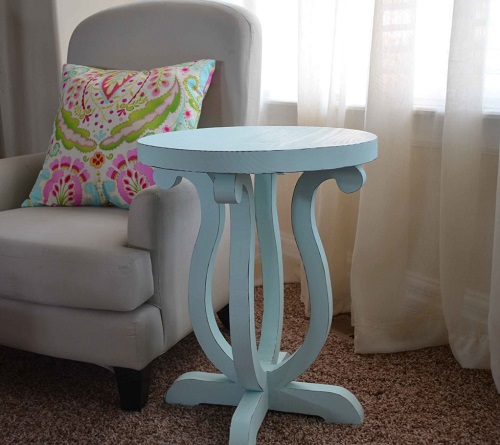 Are you looking for a furniture project that doesn't cost much? Look no further and check out this super affordable idea.
21. West Elm-Inspired Side Table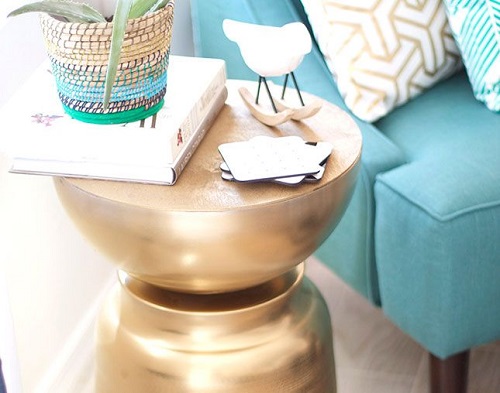 The eye-grabbing iconic look of this west-elm-inspired sculptural masterpiece can be achieved in two easy steps.
22. Copper + Leather Side Table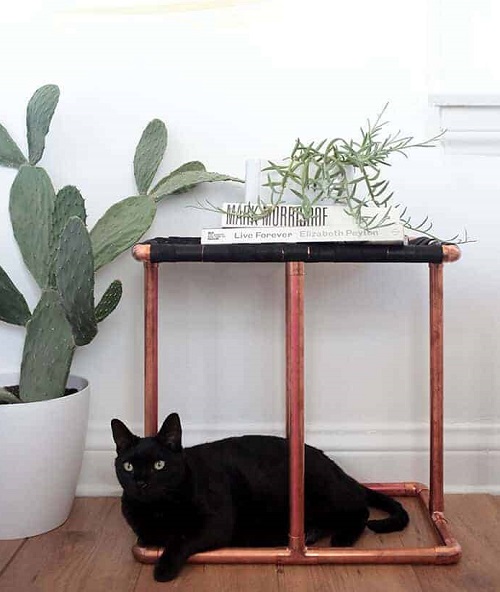 Leather detailing and copper weaving make this custom side table a must-have for every home. This project is time-consuming, but the result is quite amazing.
23. $15 Easy DIY Modern Side Table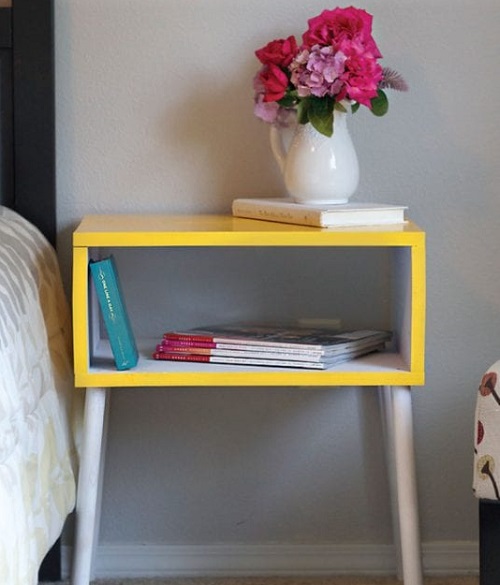 The clean lines and angled legs of this table add a nice modern touch to any room. The details are here.
24. DIY Ikea Hack Side Table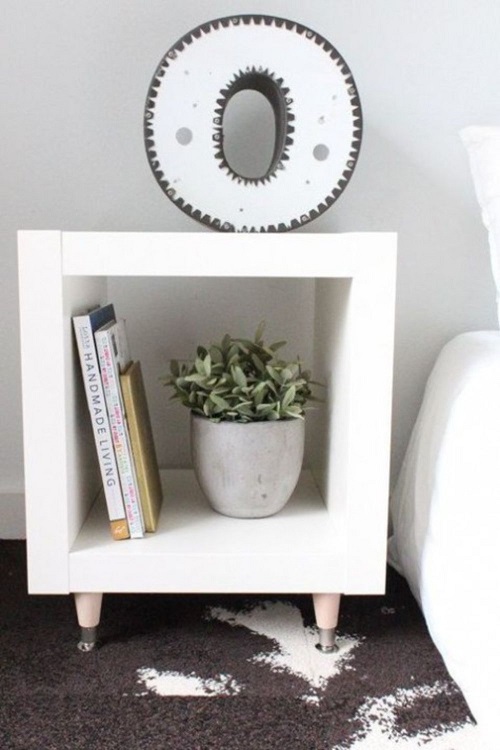 Elevate your living space with this DIY Ikea side table that costs only $35. Go through this article for the tutorial.
25. Tall Outdoor Side Table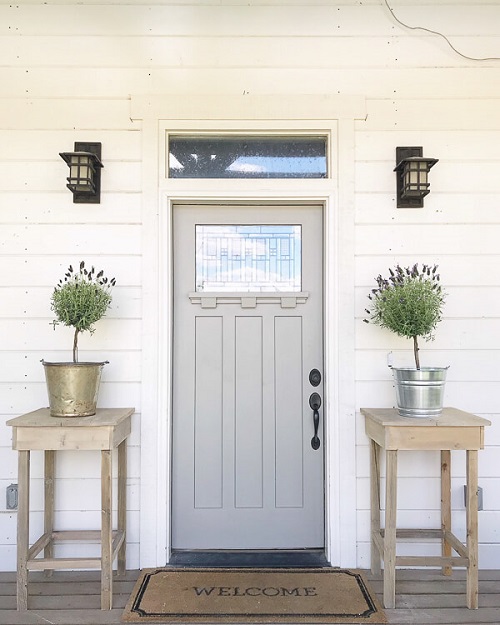 Want to add some style to your front door, but lack much space? Check out this furniture project to get the job done.
26. DIY Pottery Barn Style Laundry Room Side Table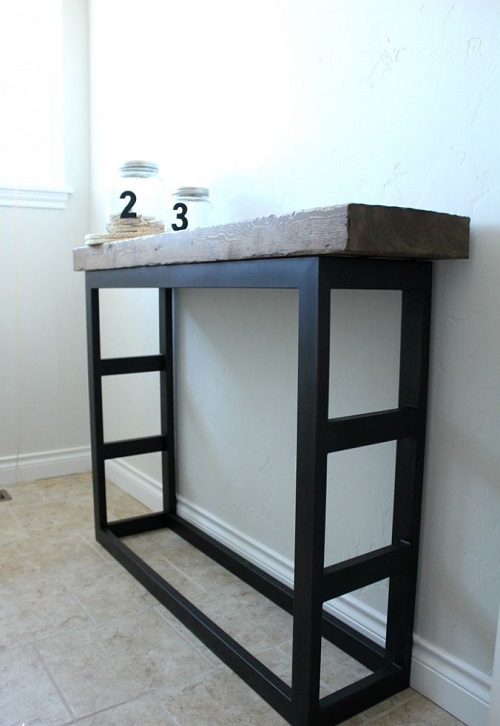 Here's another side table idea that uses a metal frame, wood top, primer, and other supplies.
27. Mid-Century Modern Side Table For Under $50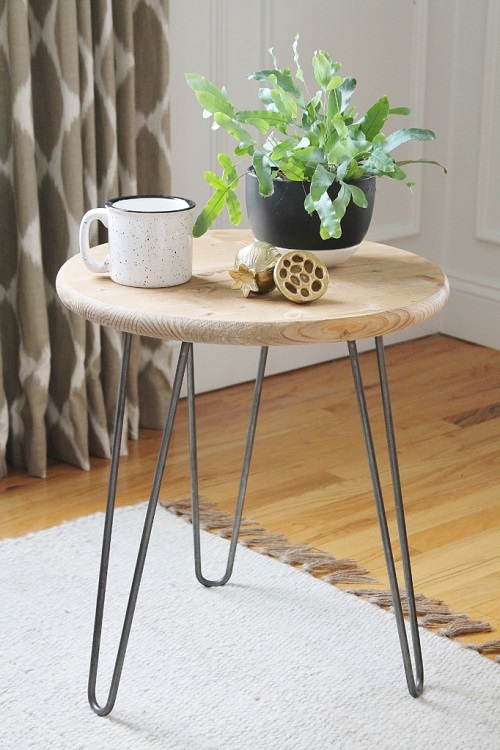 Fill your space with mid-century modern charm with this budget-friendly side table. It costs only $50.
28. $10 DIY Outdoor Side Table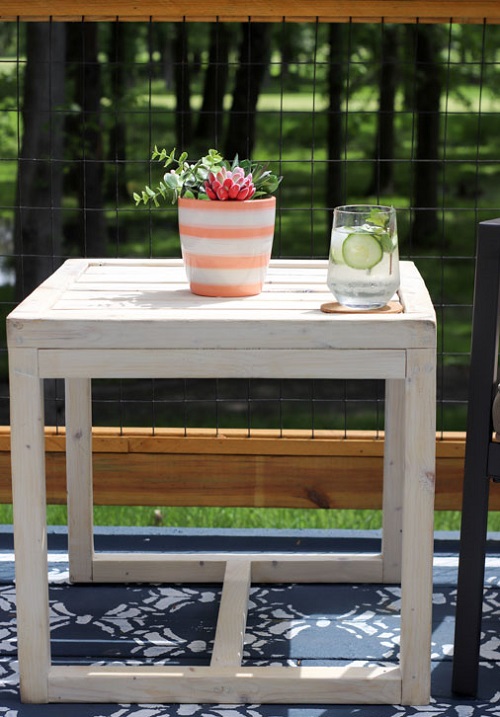 This awesome $10 DIY table is the perfect place to set your drink or book while enjoying the outdoor view.
29. DIY Side Table For Less Than $15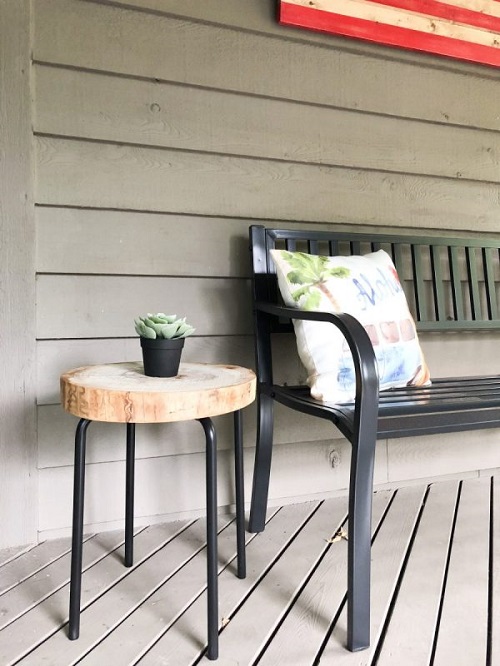 You only need a wooden slice and an Ikea bench to complete this quick and easy project. It's one of the easy DIY side table ideas.
30. DIY Hexagon Side Table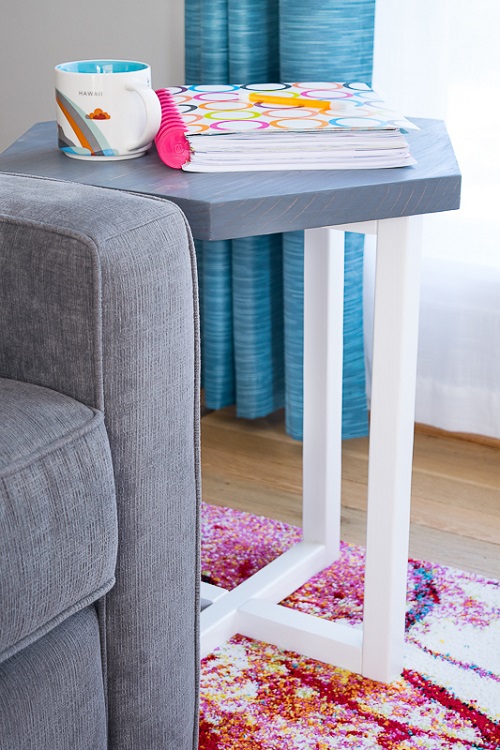 This table with a hexagon-shaped top looks amazing in a modern living room. Get the free woodworking plans here.
Here are some of the DIY outdoor coffee table ideas