Take inspiration from this list of Front Door Colors for a Beige House to enhance the personality and charm of your beautiful home!
Confused about the perfect door color combo for a beige-painted home? Get your answer by reading this article on Front Door Colors for a Beige House.
Have a look at some DIY closet door ideas here
---
What Color Goes Well with Beige House?
As there are numerous neutral, cool, and warm colors to choose from, picking the right one is tricky for a beige house's front door. But blue, gray, black, greige, purple, and orange are some popular colors that can be used without any second thought.
---
Front Door Colors for Beige House
Are you facing difficulty deciding the right hue for your front door? Take a look at the below ideas that will help you out for sure.
Beige House with Cool Color Front Door
Cool colors are an excellent choice for the front door as they are calming, inviting, and have a soothing effect. Plus their crisp and clean look complements the beige house exterior too.
1. Bright Blue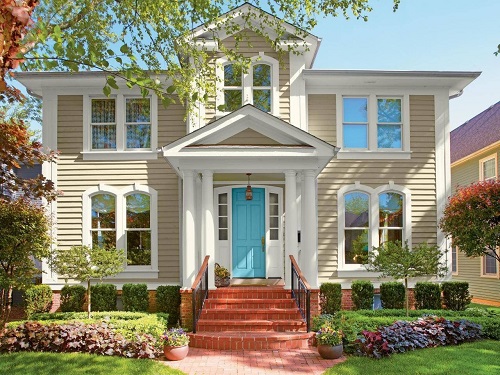 2. Purple Front Door with Gold Accent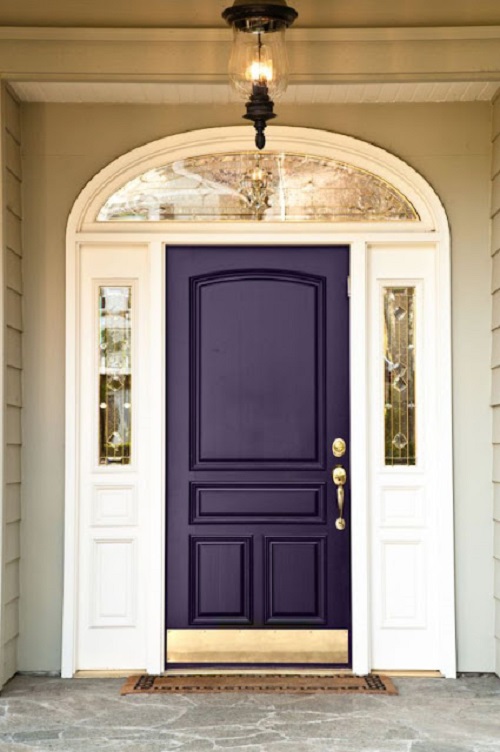 3. Green Color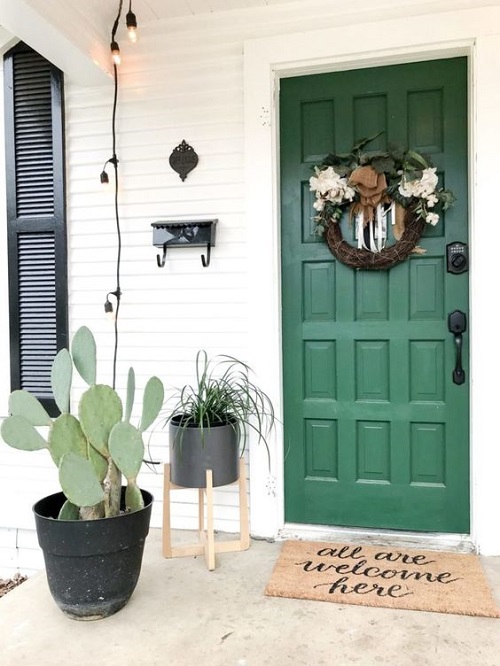 4. Cool Turquoise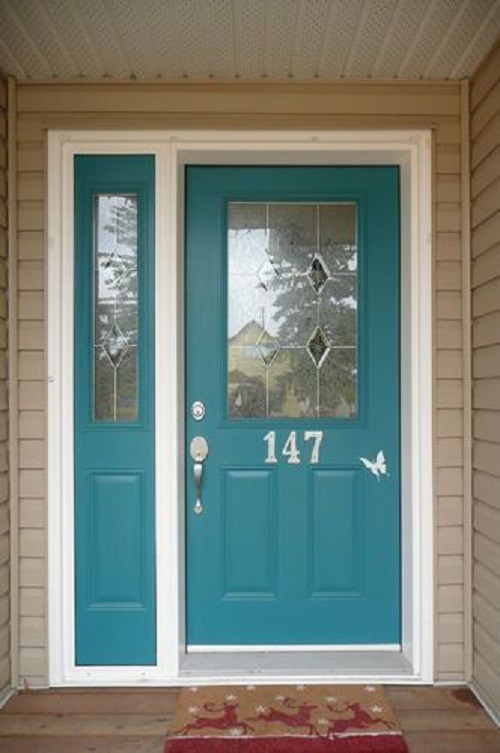 5. Elegant Indigo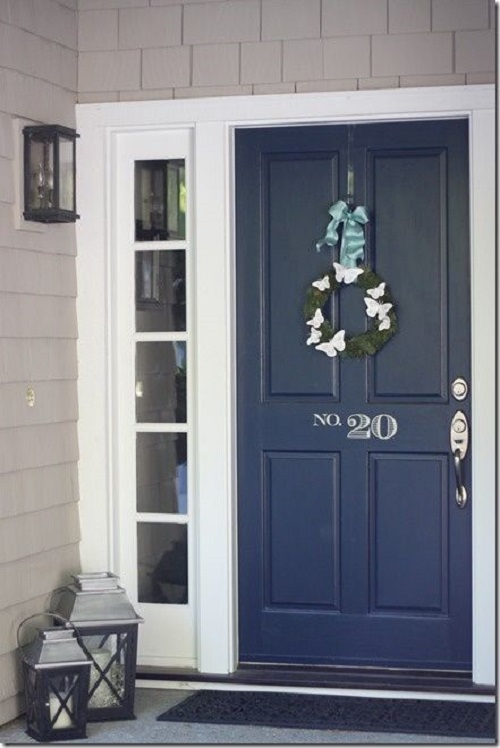 6. Powder Blue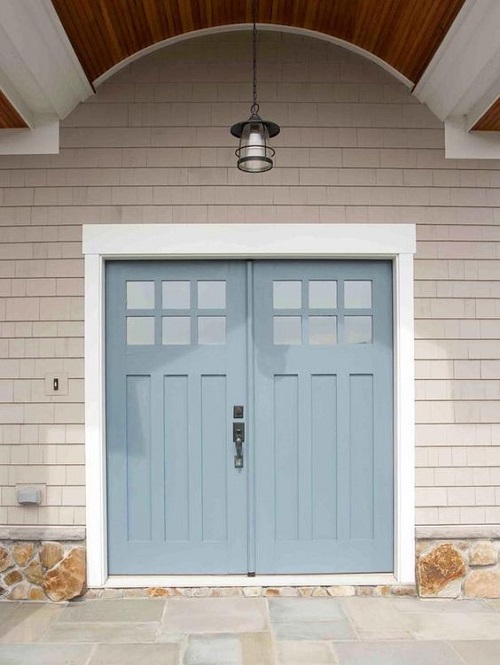 7. Mint Green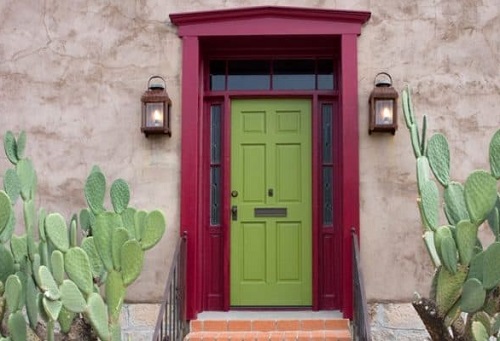 Check out some Christmas door hanging ideas here
---
Beige House with Warm Color Front Door
Using warm colors for the front door adds positive, happy, and cheerful vibes to the space. Most importantly, warm colors go quite well with the exterior and interior of a beige house.
8. Lilac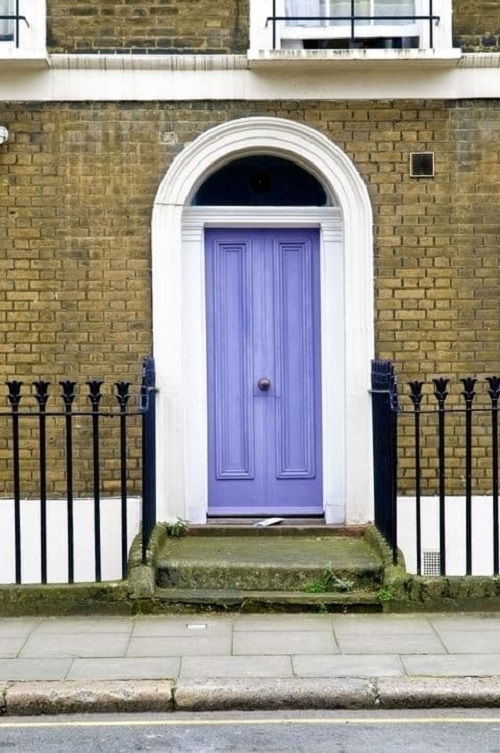 9. Bold Burgundy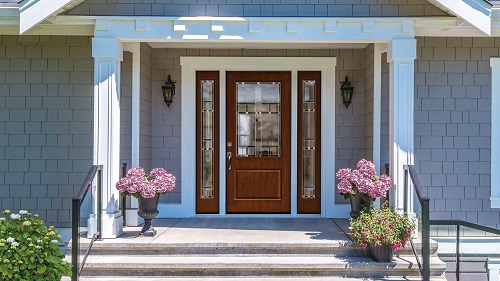 10. Orange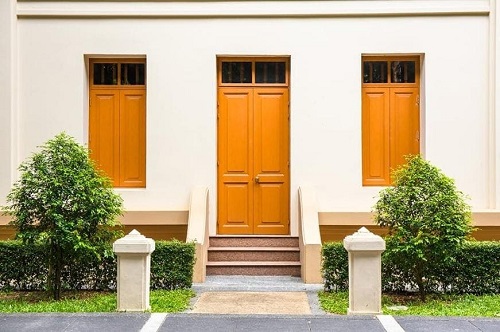 11. Coral Front Door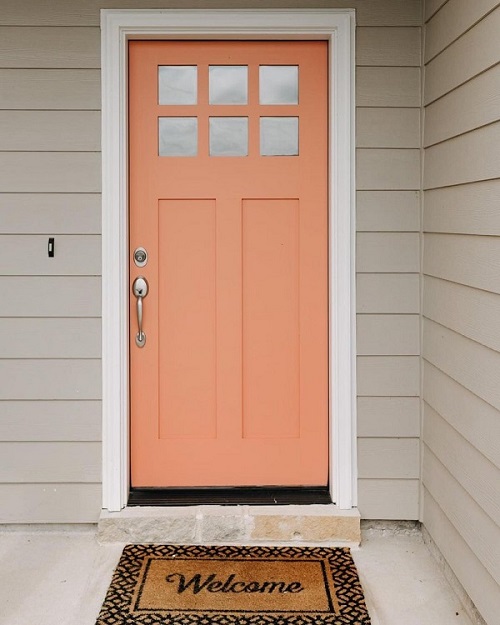 12. Go with Pretty Pink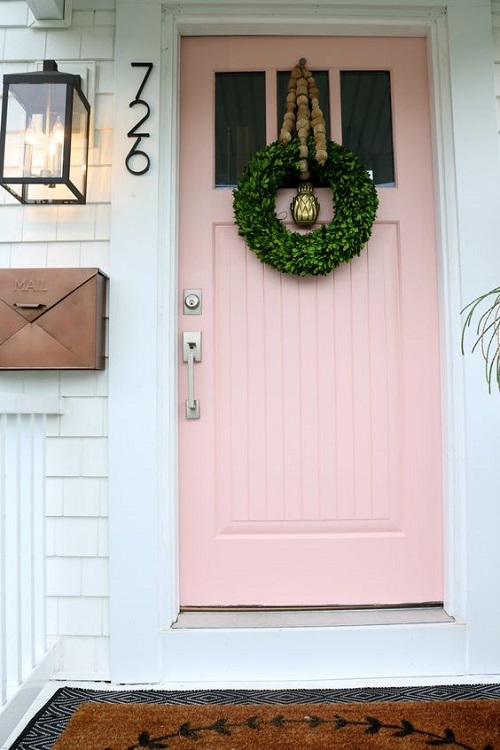 13. Wine Red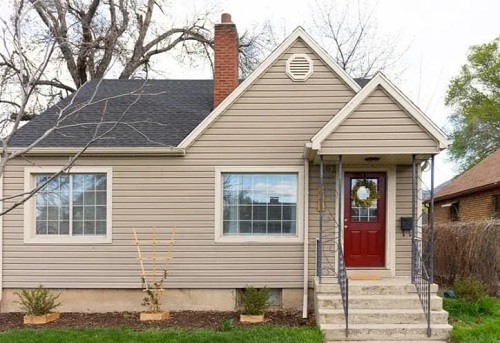 14. Cheerful Yellow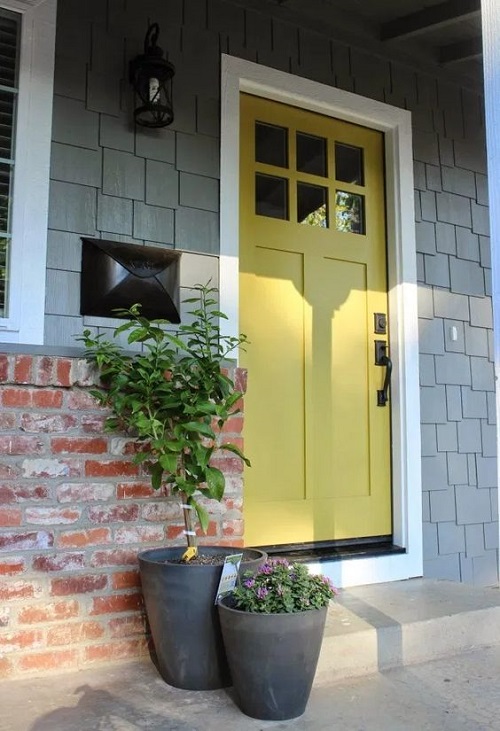 15. Eye-Catching Cinnamon Stick Front Door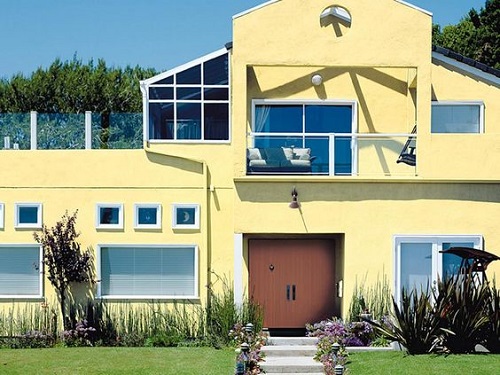 ---
Beige House with Neutral Color Front Door
Neutral shades are best for those who don't want the bold and striking look of warm and cool colors. Just take a look at the below list and you'll know why neutral colors are the right choice for you.
16. Gracious Gray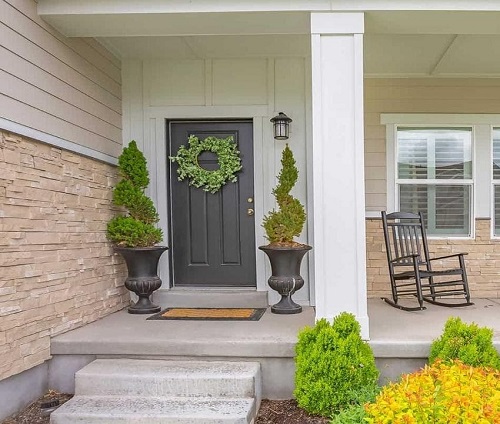 17. Elegant Black
18. Classic White Front Door
19. Pretty Peach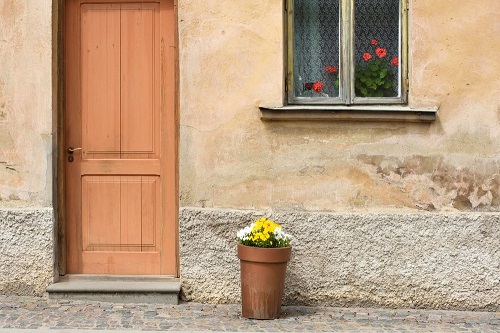 20. Gorgeous Greige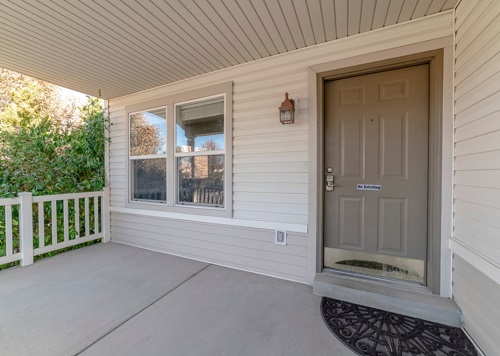 21. Light Brown Front Door
Get some amazing house address plaque decor ideas here