Here are some Homemade DIY Ottoman Ideas from around the web that adds functionality to the space besides enhancing the visual interest!
An ottoman not only adds pizzazz but also provides extra storage space, a feet-resting spot, and a seating station. To make one for yourself, read this list of Homemade DIY Ottoman Ideas.
Here are some unbelievable furniture makeover ideas
---
Homemade DIY Ottoman Ideas
1. DIY Upholstered Ottoman Build Plan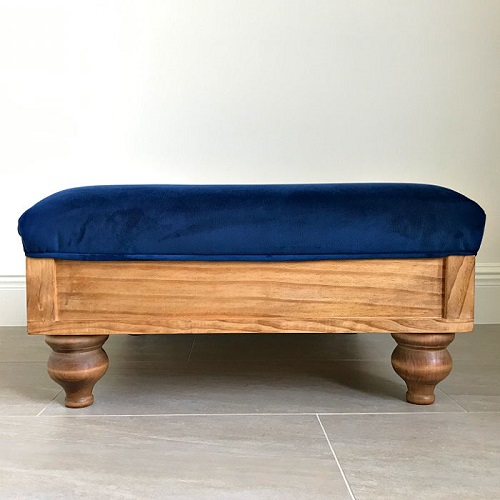 Recreate this DIY upholstered ottoman on the weekend using this tutorial. It can be used as a footstool, extra seating, or a low coffee table for your next family game night.
2. DIY Storage Ottoman Idea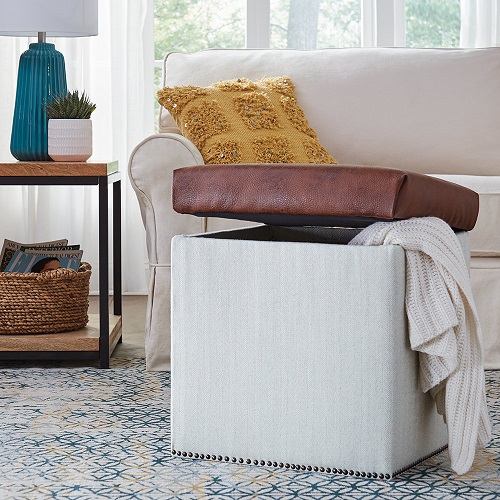 Read this guide to build a storage ottoman that looks good and serves your needs. It offers storage space for magazines, pillows, throws, and blankets.
3. Old Electrical Spool Ottoman
Learn how to modify an old electrical spool into a neutral-colored footstool with this article. It's one of the best homemade DIY ottoman ideas.
4. DIY Vintage Fur Ottoman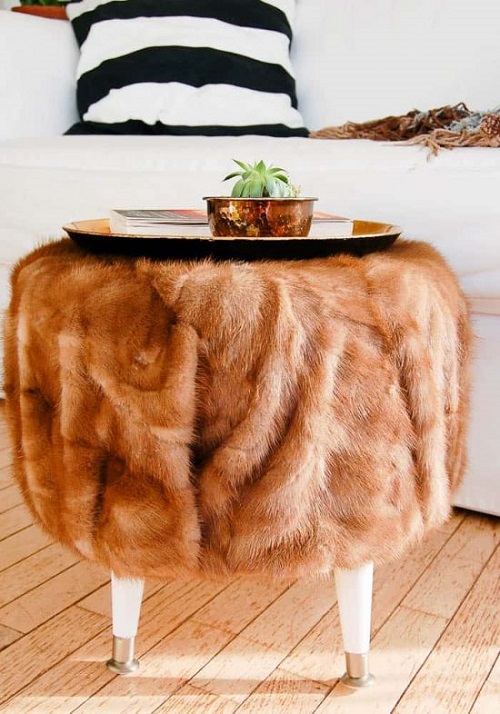 If you have a cable spool and a ripped fur coat, you can easily make this vintage fur ottoman.
5. Wood Crate Storage Ottoman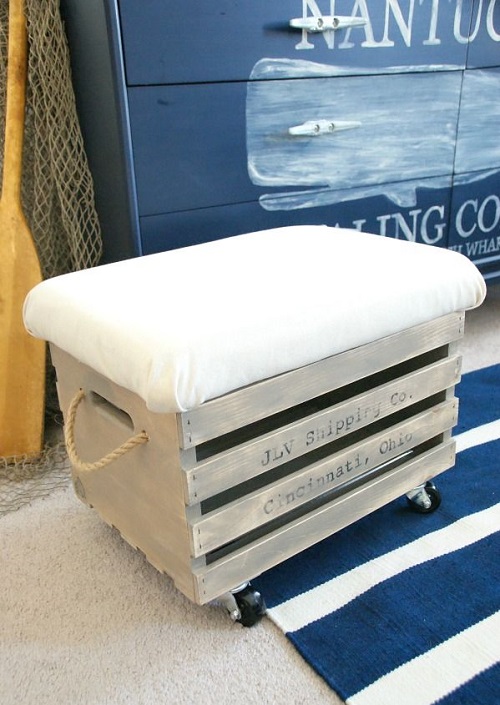 Grab casters, a wooden crate, plywood, glue, paint, fabric, and a few tools to start this wonderful project. Get the details here.
6. DIY Pallet Ottoman Idea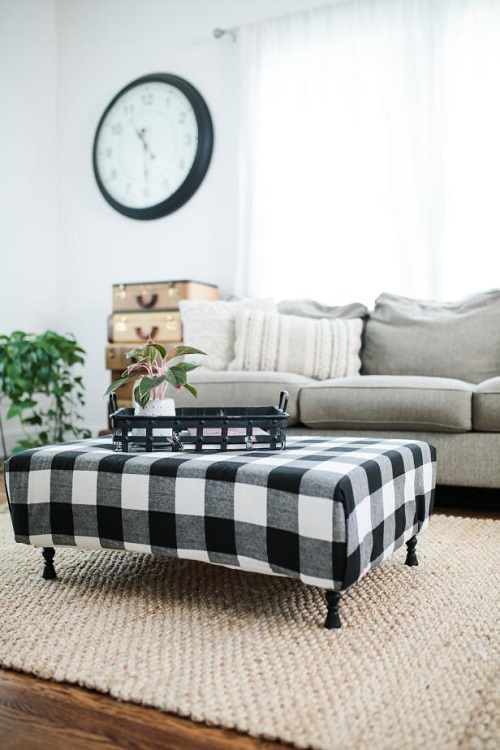 Take your DIY decor to a whole new level with this pallet furniture. A small list of materials and a few simple steps make this project a weekend win.
7. Beautiful DIY Ottoman Idea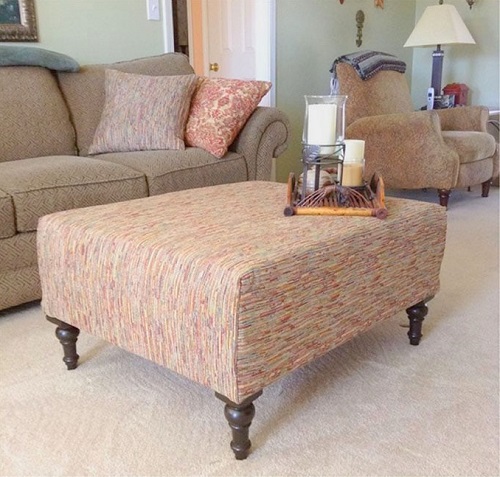 This beautiful DIY ottoman is made from a pallet and a mattress topper. It's easy-to-DIY and affordable too.
8. DIY Ottoman/Coffee Table Ikea Hack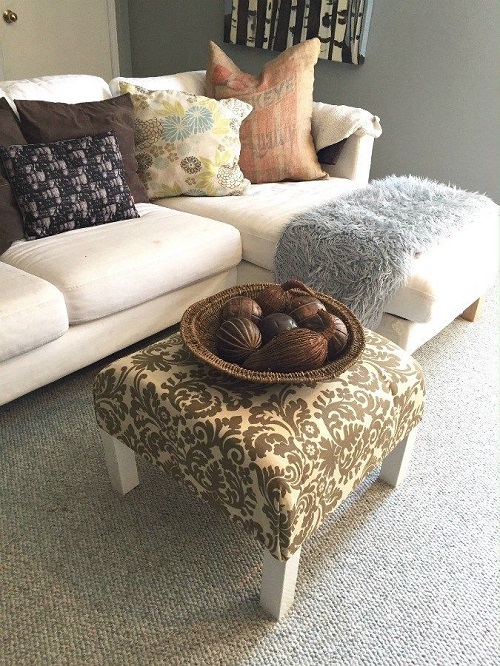 If you have an old end table, transform it into a fun and stylish footstool that doubles up as a coffee table. Click here to learn more.
9. DIY Diamond Tufted Ottoman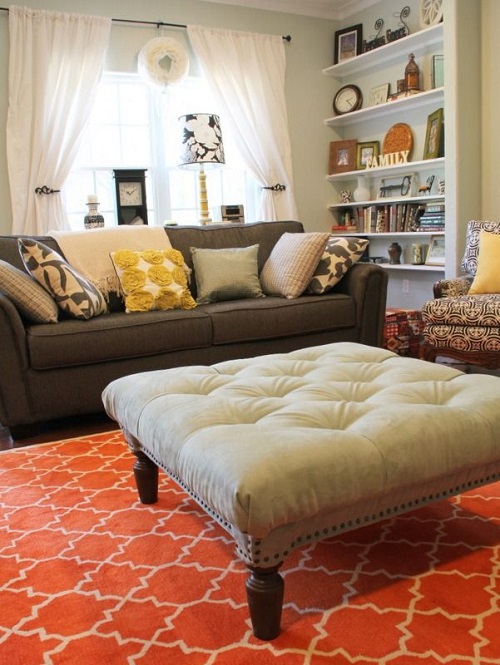 To make a gorgeous diamond tufted ottoman, you only need a coffee table, quilt batting, foam, fabric, and a few supplies. Read the details here.
10. Plastic Bucket Turned Ottoman
Watch this video to make a trendy yet frugal ottoman out of a plastic bucket. Make sure the bucket you use is strong enough.
11. DIY Pouf Ottoman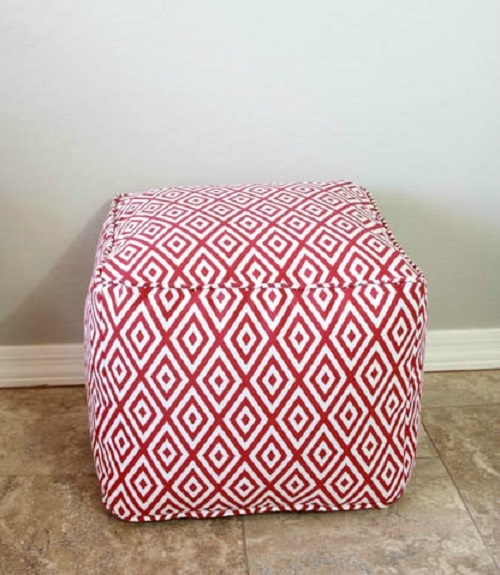 Rather than using a store-bought puff, DIY one at home with this easy-to-understand tutorial. This project is simple, even for a novice sewer.
12. DIY Burlap Coffee Bag Ottoman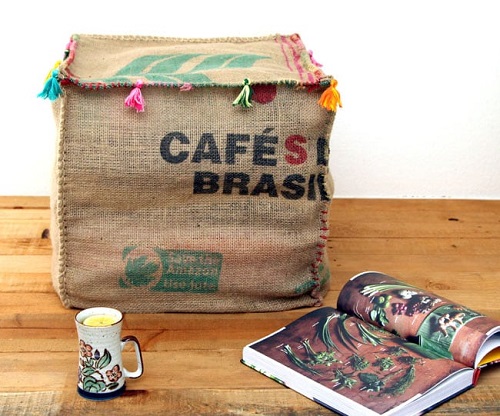 This burlap coffee bag ottoman can be used as seating, side table, and storage all at once. It's one of the most ingenious homemade DIY ottoman ideas.
13. DIY Coffee Sack Ottoman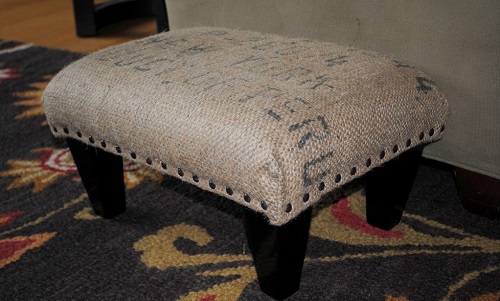 DIY this sturdy coffee sack ottoman and give your living room a rustic focal point. Hop to this blog for more info.
14. Old Drawer Turned Ottoman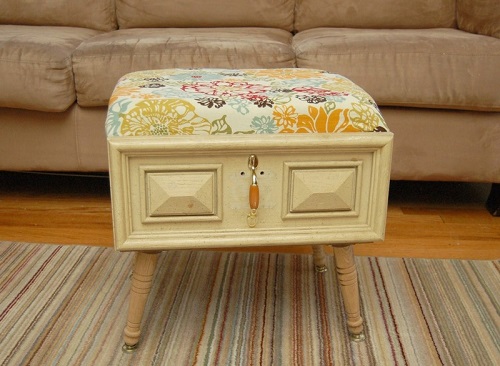 Got an old drawer? Give it a new life by converting it into an ottoman with storage. It's great for hiding photo albums, books, or other belongings not used very frequently.
15. Milk Crate Ottoman DIY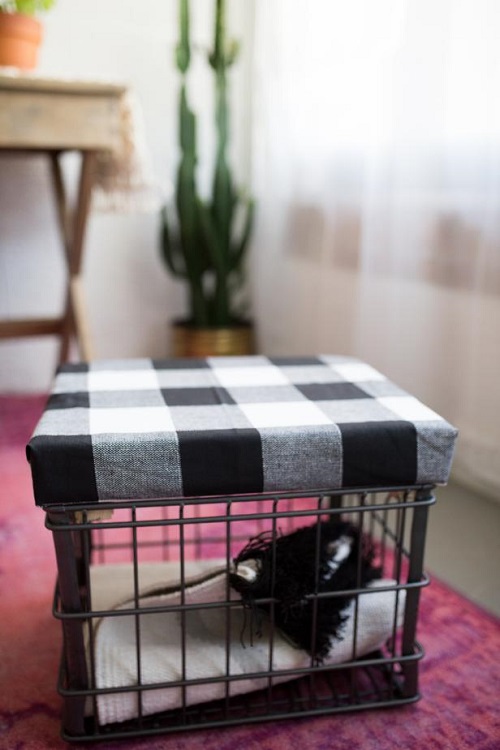 Looking for a room refresh without a total overhaul? This milk crate ottoman is just what you've been missing.
16. DIY Tire Ottoman Idea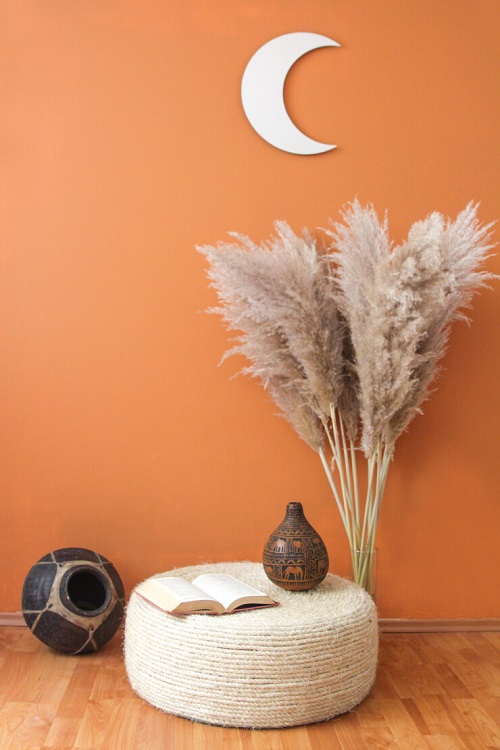 This rope tire ottoman adds a cute rustic look to any room. You can use it as a footrest, as a small coffee, as a side table, or as extra seating.
17. No-Sew Rug Ottoman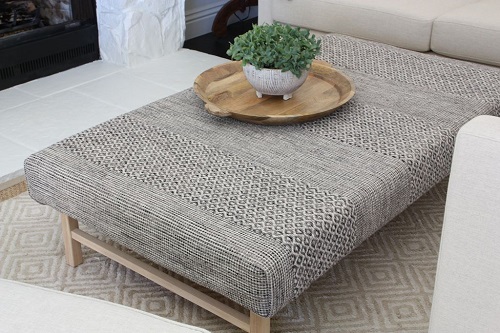 Wondering how to make a no-sew rug ottoman? This blog post has all the required details to complete this project.
18. DIY Trendy Ottoman Idea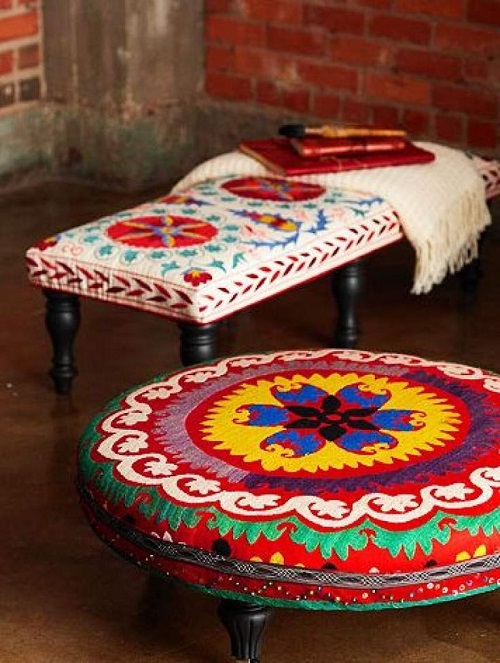 Using entry-level upholstery skills and minimal tools, anyone can make these splashy little pieces of furniture topped with embroidered textiles.
19. Ottoman Out of an Old Suitcase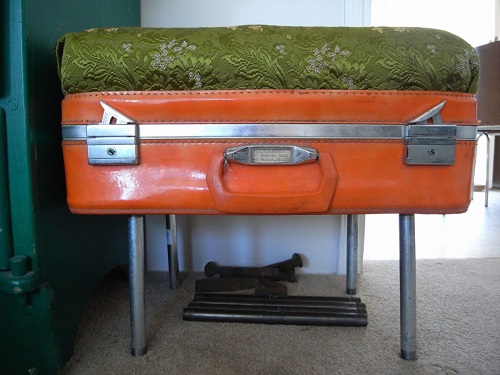 In this Instructables, the DIYer uses an old suitcase, fabric, plywood, staple gun, jigsaw, muslin, and bamboo fiber to create a unique ottoman.
20. Faux Leather DIY Ottoman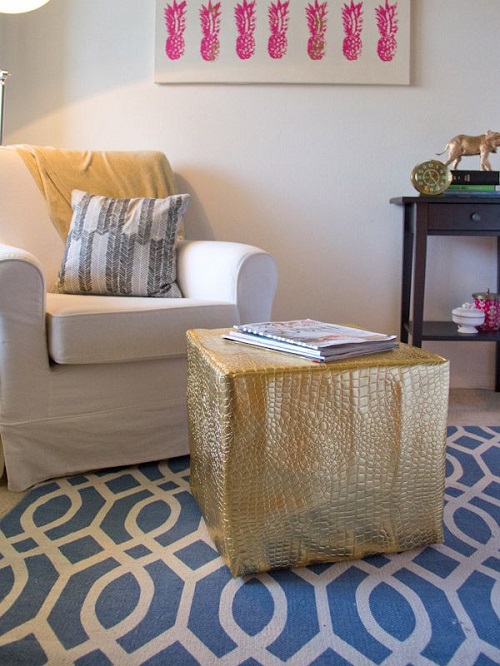 Add a bit of glam and functionality to your dull living room with this DIY faux leather ottoman. It's one of the most attractive homemade DIY ottoman ideas. Get the details here.
21. DIY Ottoman Bench from a Repurposed Coffee Table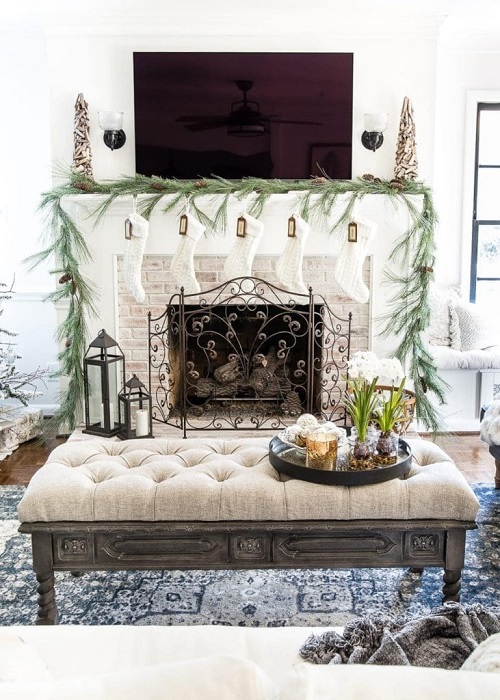 Instead of throwing your old coffee table in the trash, turn it into a stylish piece of furniture. Check out the instructions here.
22. Army Footlocker to Ottoman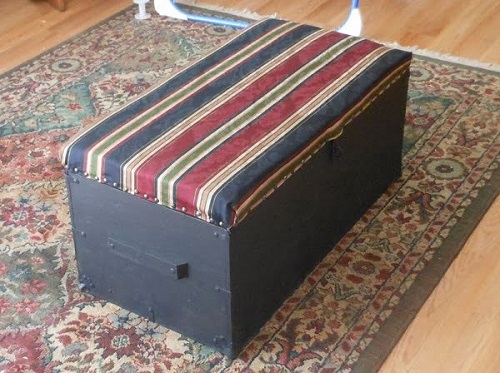 This Instructables shows the easiest way to turn a vintage army footlocker into an ottoman that goes well with every home decor.
23. Round Pallet Style French Industrial Ottoman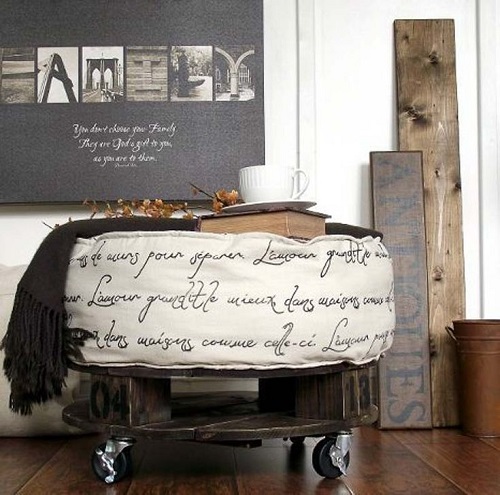 This round french industrial ottoman is an Instagram-worthy accent piece that makes your space stands out. The DIY is here.
24. DIY $20 Ottoman Idea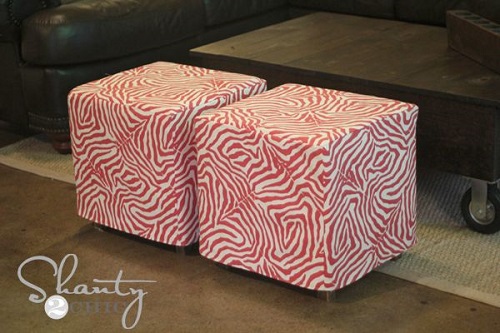 This super cheap, easy, and cute ottoman idea is best for budget-cautious DIYers. Take inspiration from this tutorial.
25. Rustic Farmhouse Storage Ottoman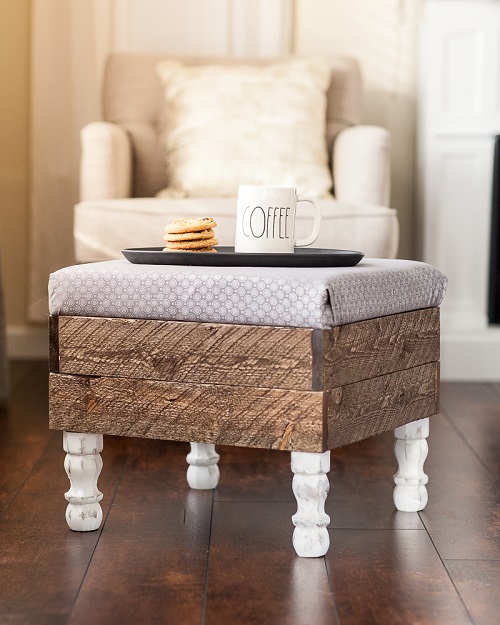 Are you looking for a chic way to sneak storage into your living room? This cute yet functional ottoman is the right solution.
26. $10 Crate Ottoman DIY
This DIY crate ottoman is a fun project and costs only $10. Look at this video for the instructions.
27. DIY Sisal Rope Ottoman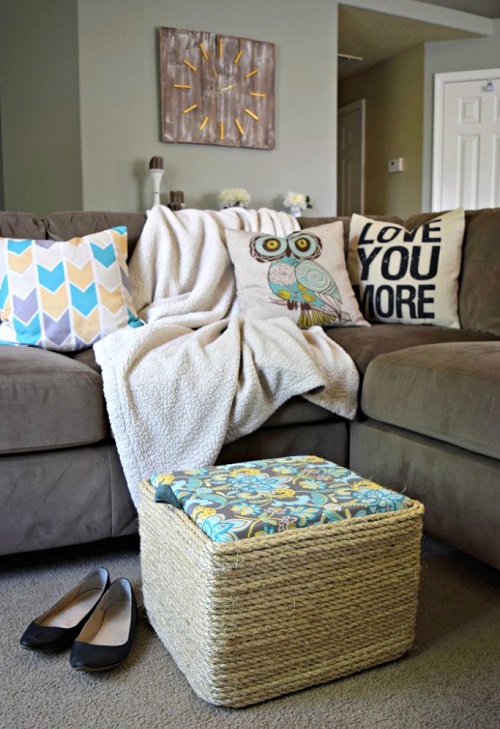 This sisal rope ottoman is a perfect decor piece for a beachy/nautical-themed living room. The DIY is here.
28. Basket Turned Ottoman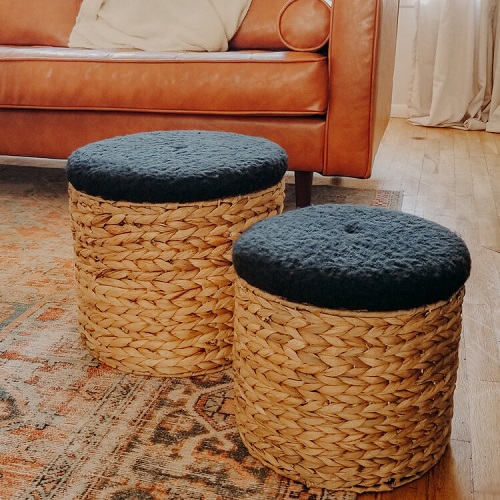 These basket ottomans look great and are pretty inexpensive to make. It's one of the most amazing homemade DIY ottoman ideas.
29. Woven Leather Ottoman Idea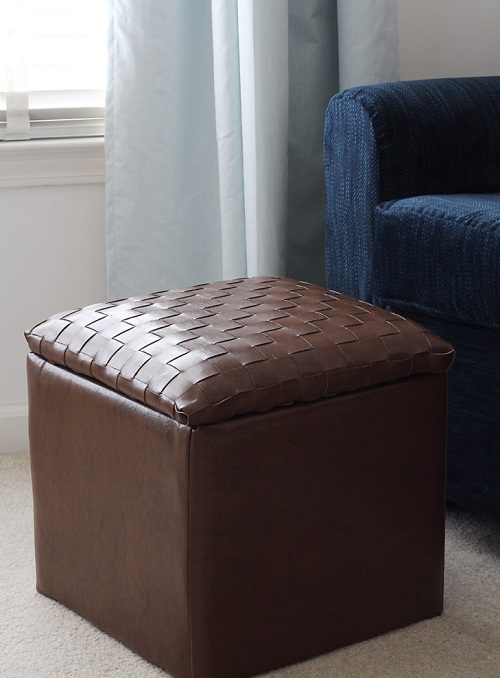 Display your craftiness by creating this woven leather ottoman. It seems complicated to weave leather, but it's surprisingly easy.
30. DIY Boho Mud Cloth Ottoman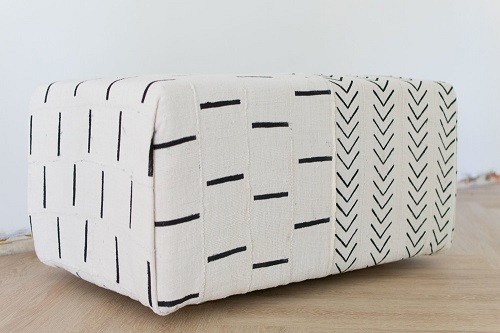 Bring in bohemian vibes by adorning your room with this mud-cloth ottoman. Find out all the details here.
Check out the best boho minimalist office inspiration ideas here