Are you wondering about How to Remove Magnetic Tag From Shoes? Get sorted with this informative article below!
Removing security tags might sound quirky but can be done with a few simple tricks. Head on to the article to get the best tips on How to Remove Magnetic Tag From Shoes!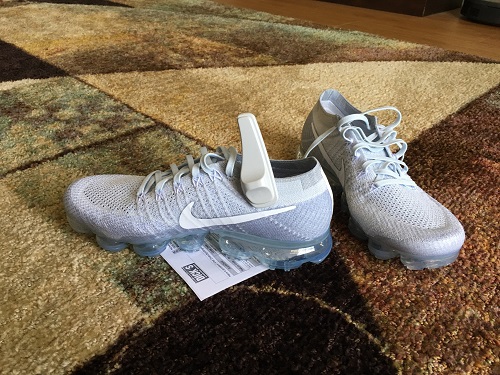 Find out how to remove security tags from clothes here
---
How to Remove Magnetic Tag From Shoes?
Stores use magnetic security tags on clothing and shoes to detect shoplifters. In accidental cases, you might find the tag attached to the purchased product on sheer negligence of the storekeeper or some mechanical glitch. You can try the below tricks to remove the tag without damaging the product.
1. A High Powered Magnet
This is the quickest, easiest, and most reliable method to take off magnetic tags from shoes. All you need is a high-powered magnet (a hard drive magnet) for this hack. Touch the magnet to the base of the security tag opposite to the pin. After a few seconds, you'll hear a click sound, and the tag will come out with the slightest pressure.
2. Use Pliers
You can remove the magnetic tag using pliers without visiting the concerned store. Hold one side of the tag with a plier and the other side using a different one. Bend the tag with a little force until it pops open. Avoid too much pressure to prevent ink spills in case of an ink cartridge.
3. Try Flat Head Screwdriver
Take a screwdriver and place it along the edge of the raised dome-like part of the tag. Move the screwdriver around to pop up the upper part. A metal piece inside the tag keeps the pin intact; lift it with the screwdriver. Once done, you can remove the security tag effortlessly.
4. The Lighter Technique

To remove the magnetic security tag from your shoes, fire its upper portion with a lighter. Once it's done, remove the melted piece using a plier. After that, pull out the small ball bearings and the spring present inside the magnetic tag. Avoid any contact with the melted portion.
5. Two Forks Method

This two-forks method is an excellent trick to remove security tags from footwear quickly. Grab two forks, insert them on either side of the tag, and pull in the backward direction to open the magnetic tag.
6. Rubber Bands Hack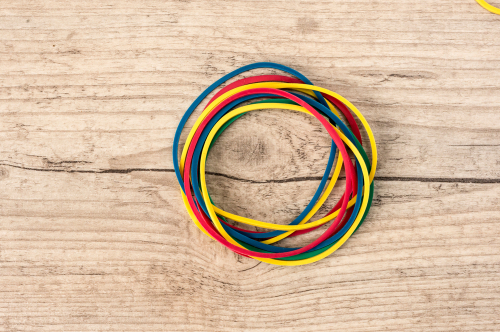 Take a new rubber band, wrap it tightly around the tag's pin. Hold the opposite part of the tag with a plier and pull off the pin with your hand. Use two rubber bands for a robust grip.
Learn some fantastic uses of rubber bands here
This article is for informational purposes only. Do not use these methods for shoplifting, you may otherwise be jailed or condemned heavily.