Try your hands at these fantastic DIY Vertical Lettuce Garden Ideas and enjoy a plateful of organic home-grown harvest!
Take inspiration from these DIY Vertical Lettuce Garden Ideas to get a regular and fresh supply of this crispy green salad in less spacious homes.
Here are some fantastic orchid planter ideas
---
DIY Vertical Lettuce Garden Ideas
1. Movable Vertical Lettuce Garden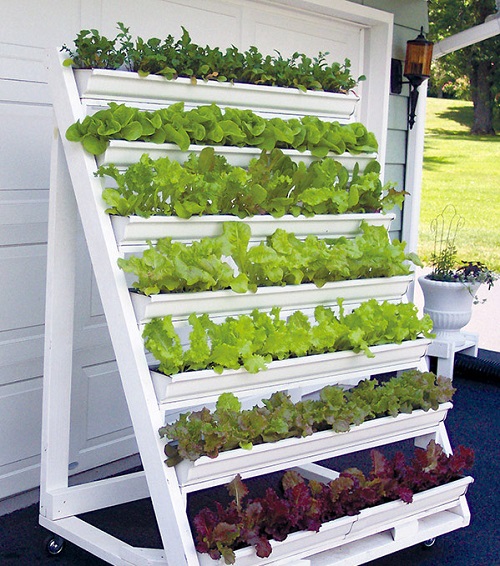 Made from rain gutters, this movable vertical garden is perfect for growing lettuce and other leafy greens. Read more here.
2. Vertical Tube Lettuce Garden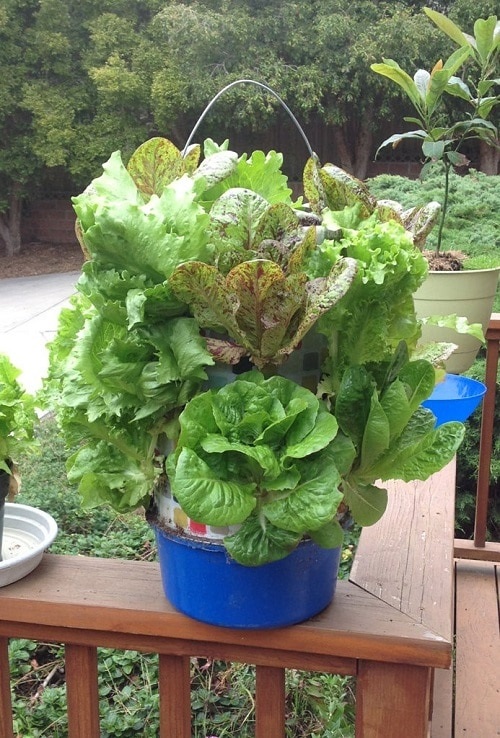 This simple and inexpensive project is fun to make and gives you months of fresh lettuce in as little as one square foot.
3. Hanging PVC Pipes Vertical Lettuce Garden
Follow this step-by-step video tutorial to create a hanging vertical lettuce garden using PVC pipes. It's one of the best DIY vertical lettuce garden ideas.
4. Wooden Pallet Vertical Lettuce Garden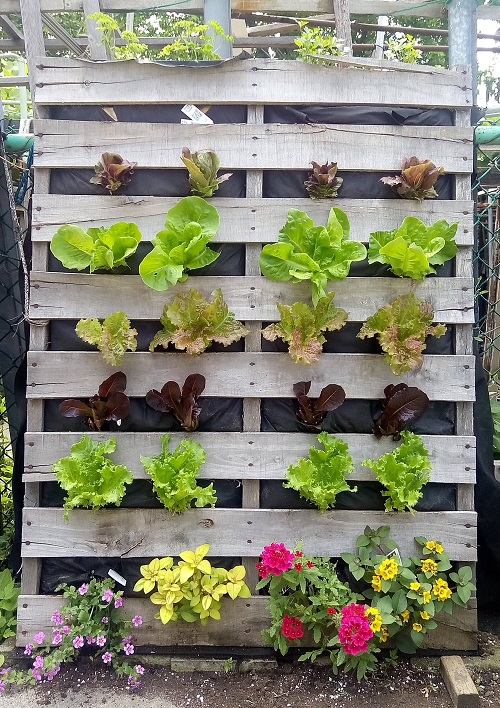 All you need are a wooden pallet, landscaping fabric, soil, and other supplies to recreate this vertical garden for lettuce. Read more here.
5. PVC Pipe Lettuce Garden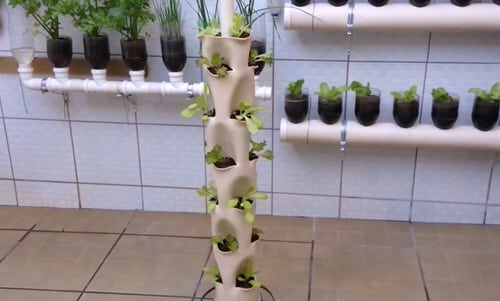 Learn the easiest way to build a super affordable standing lettuce tower using PVC pipe, adhesive, scissors, knife, steel wire, and tools in this video tutorial.
6. Plastic Bottles Lettuce Tower
Rather than disposing of plastic bottles, DIY this space-saving lettuce tower that is a beginner-friendly project.
7. Lettuce in Hanging Coconut Shells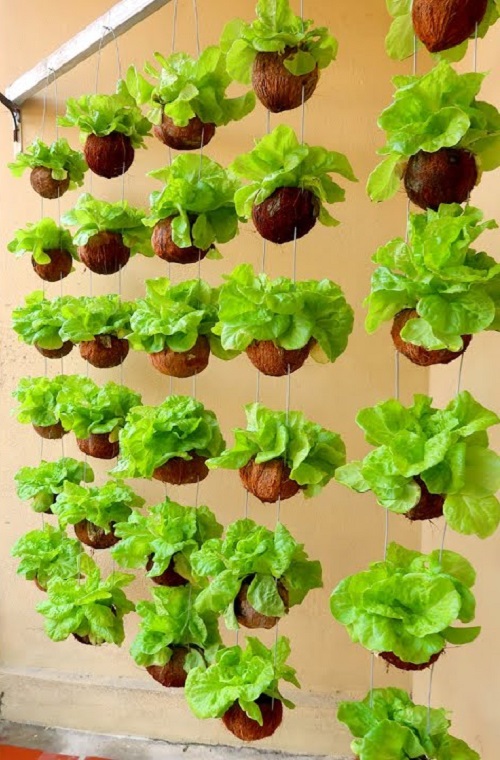 Grab a few dry coconut shells and string to copy this great hanging lettuce garden idea – perfect for a tight space.
8. Milk Jugs Lettuce Garden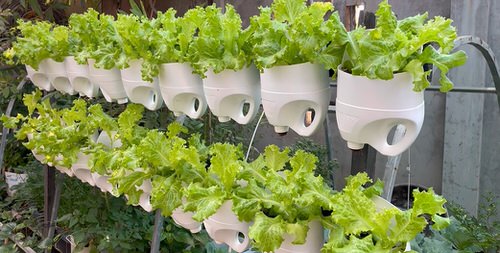 In this video, plastic milk jugs are hung vertically on a wooden structure or wall to grow lettuce in a space-efficient way. It's ideal for the terrace and yard.
9. High Yielding Wall Mounted Lettuce Garden
You only need empty plastic bottles, solar landscape spotlights, welding skills, and metal sticks to complete this high-yielding, wall-mounted lettuce garden.
Find out some cool indoor plants in plastic bottle ideas here
10. Vertical Lettuce Garden on Fence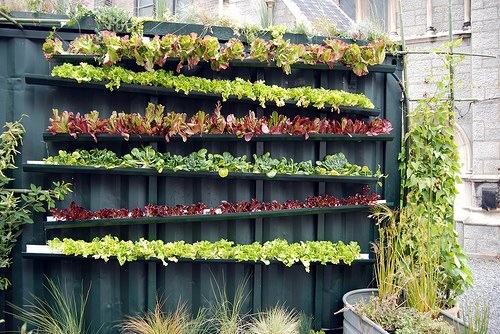 Want to grow a lettuce garden but have no room? Try gutters! Affix them to a fence and slope them for drainage. Read more here.
11. DIY Vertical Lettuce Tower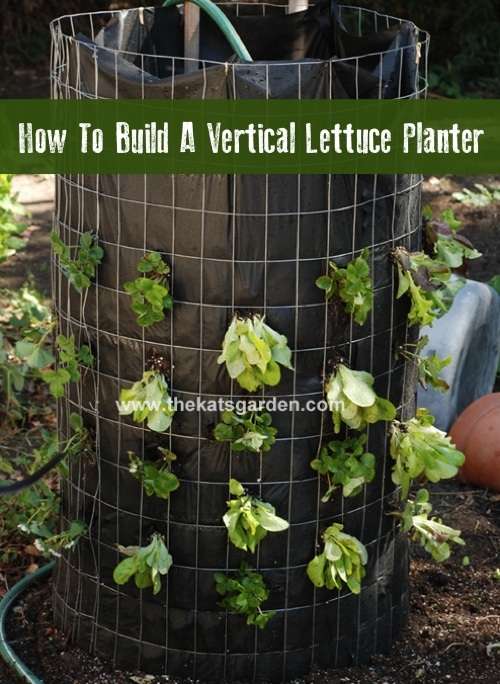 This DIY vertical lettuce tower is super easy to build and has 4-foot-tall galvanized wire fencing lined with weed barrier fabric. The details are here.
12. Rain Gutter Vertical Garden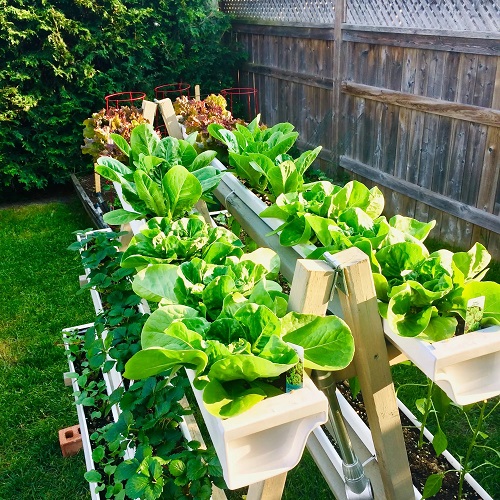 With woodworking skills, rain gutter, and some hardware, you can easily make this vertical garden – excellent for lettuce, spinach, kale, and other leafy greens. The details are here.
13. Bamboo Lettuce Tower
Go through this amazing video to put together a lush and beautiful bamboo stalk lettuce tower to grow delicious lettuce.
14. Vertical Garden With Drip Irrigation
This vertical garden, featuring a drip irrigation system for high productivity, is made from PVC pipe, a large plastic bottle, and cotton swabs. It's one of the most amazing DIY vertical lettuce garden ideas on this list.
15. Grow Lettuce on Homemade Substrates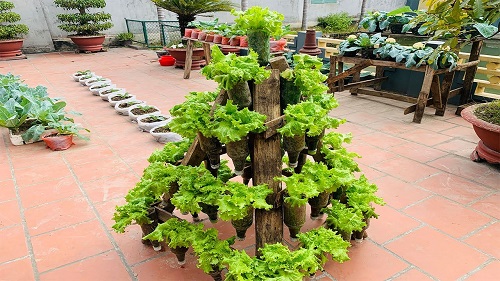 To save a lot of space in your garden, grow crunchy lettuce in this homemade substrate. Watch this video for more info.
Have a look at some budget-friendly container ideas for herb gardens here